Nostalgia rules. Think about it – how many throwback, vintage, nostalgia-filled posts have you seen online lately? A special subset of nostalgic edits is the dark academia aesthetic, combining a love for the past filled with a general passion for knowledge and self-discovery. And there's no better way to capture this brooding nostalgic edit than with a typewriter font. 
Typewriters and old typewriter fonts manage to perfectly capture the essence of a distant past that most haven't actually experienced. Envision a lovesick poet, forlorn lover, or quickly moving journalist pouring their heart out on a blank page. They weren't typing in Arial! 
What was once only possible to achieve through a typewriter now can be created using your phone or your laptop. Old typewriter fonts are rising in popularity and the best part is, a huge number of them are free. 
With so many fonts to choose from, we decided to create a comprehensive guide to typewriter fonts and how you can use them in your designs. 
Did Typewriters Have Different Fonts?
With such a distinct aesthetic, and so many different free typewriter fonts to choose from, you might feel a bit confused about what the authentic font looked like. What is a typewriter font, anyways? 
Old typewriters used to mostly use their own Pica typeface. Many companies were able to set themselves apart from the competition with their fonts. Nowadays experts often identify old typewriter brands based on the typeface they used.
With time, typewriters added other fonts such as Script, Italic, and Sans Serif to their catalogs. However, there wasn't as much variety among typewriter fonts as there is now. 
Fun fact: a lot of the typefaces for typewriters were originally created with a distinct purpose. For example, shiftless alphabets were mainly used for advertising. Nowadays, you can select whatever font you like for your design project based on what you find most aesthetically pleasing. 
Best Typewriter Fonts
How do you find the right font that looks like a typewriter for your project? We've compiled a list of the top 10 best typewriter fonts that you can use for any type of design work. Check them out:
1) Neue Aachen Pro
If you're looking for that classic mechanical typewriter look, then look no further than Neue Aachen Pro. This font has an authentic typewriter look, making it easy to use for a variety of designs. Whether you're working on a poster or using it for a logo, it will make your design pop.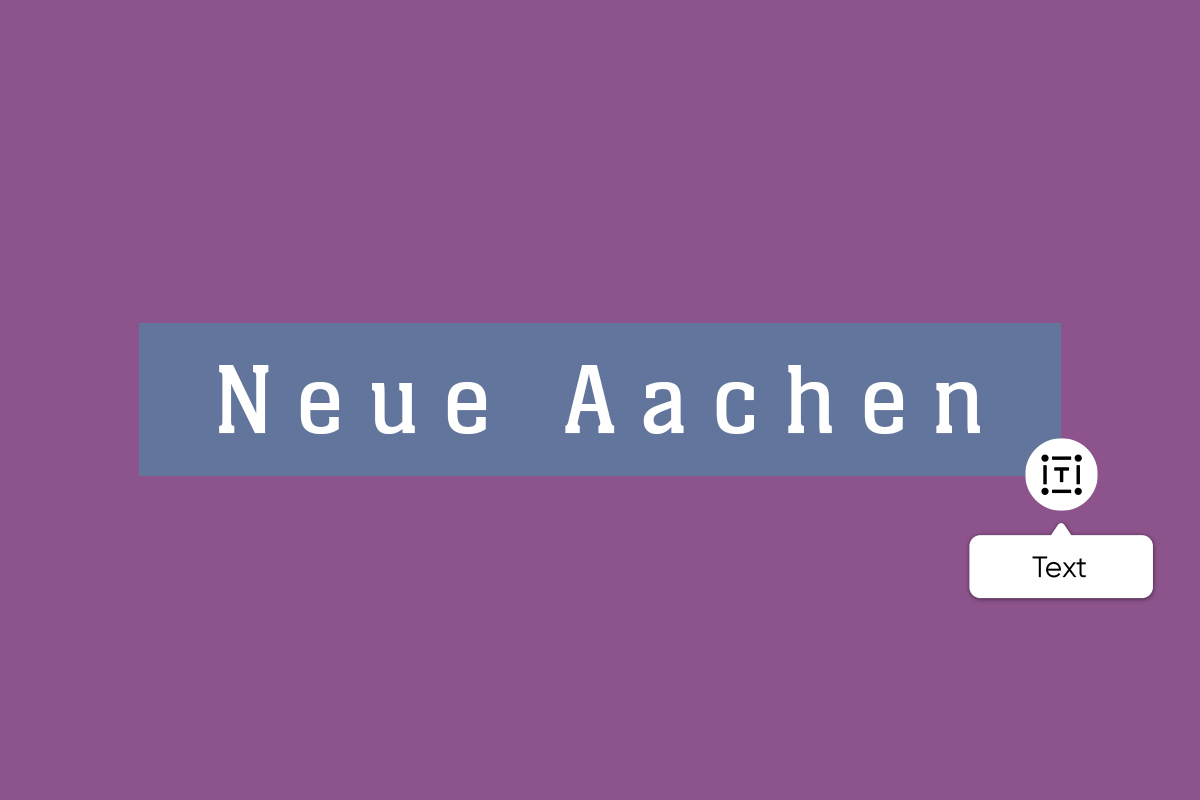 2) Bustani
The Bustani typeface has more of a vintage typewriter vibe to it. This typewriter font looks a bit more classy and elegant. Its slick and minimal design makes it perfect for making posters and ads.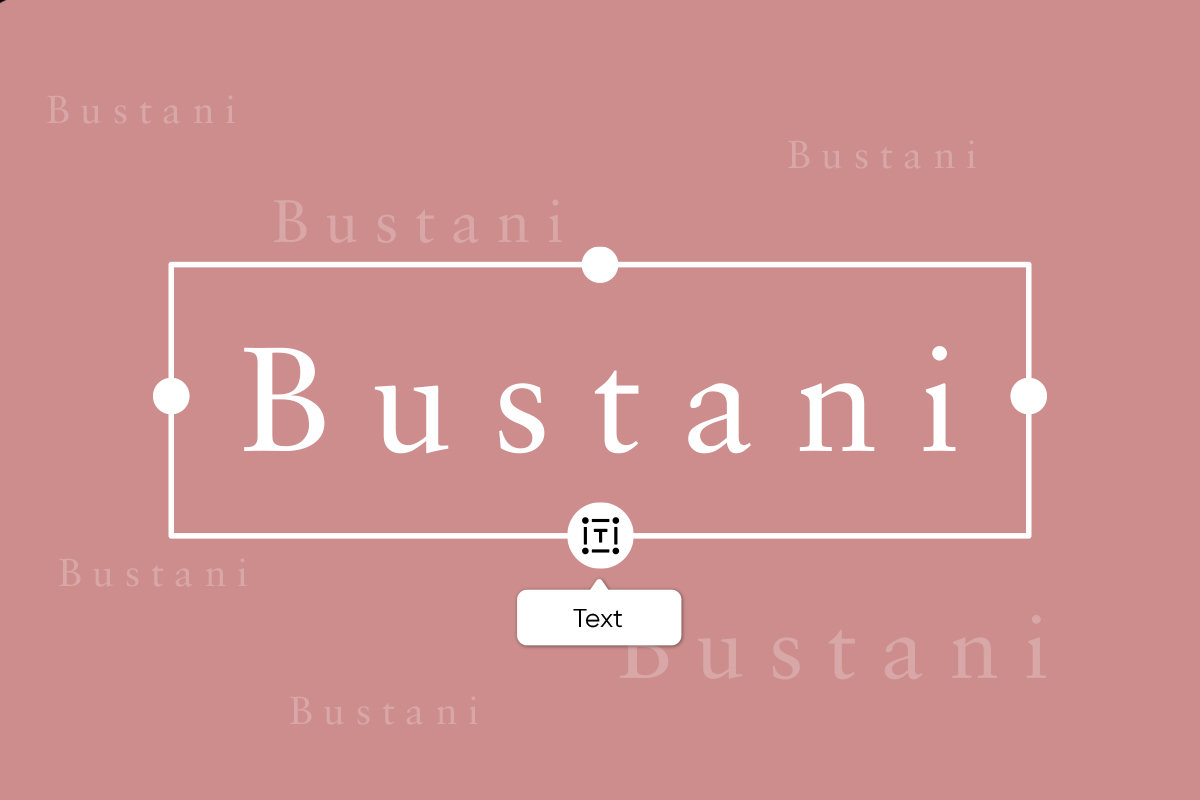 3) Old English Std
Old English Std is the perfect typeface if you're looking to take your readers further back in time. Keep in mind that this font looks best when used in moderation. You can also combine it with another typewriter font that's easier to read. For example, use Old English Std simply for the first letter of your text, to give it a classic fairytale feel, then switch to another old typewriter font.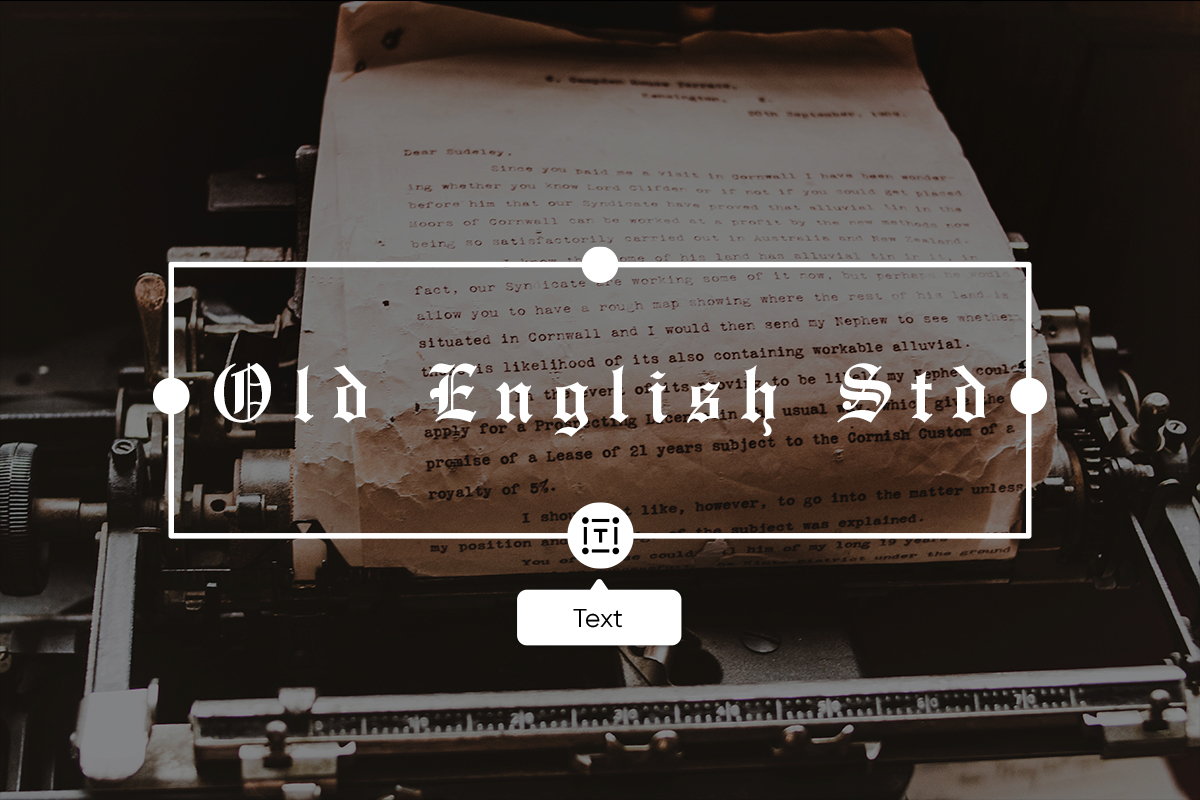 4) Alternate Gothic Std
Use Alternate Gothic Std to easily create classic looking designs. This font has a minimalist look but is slightly more bold than the common typewriter fonts. This font is a great option if you have a large block of text because it's easily legible.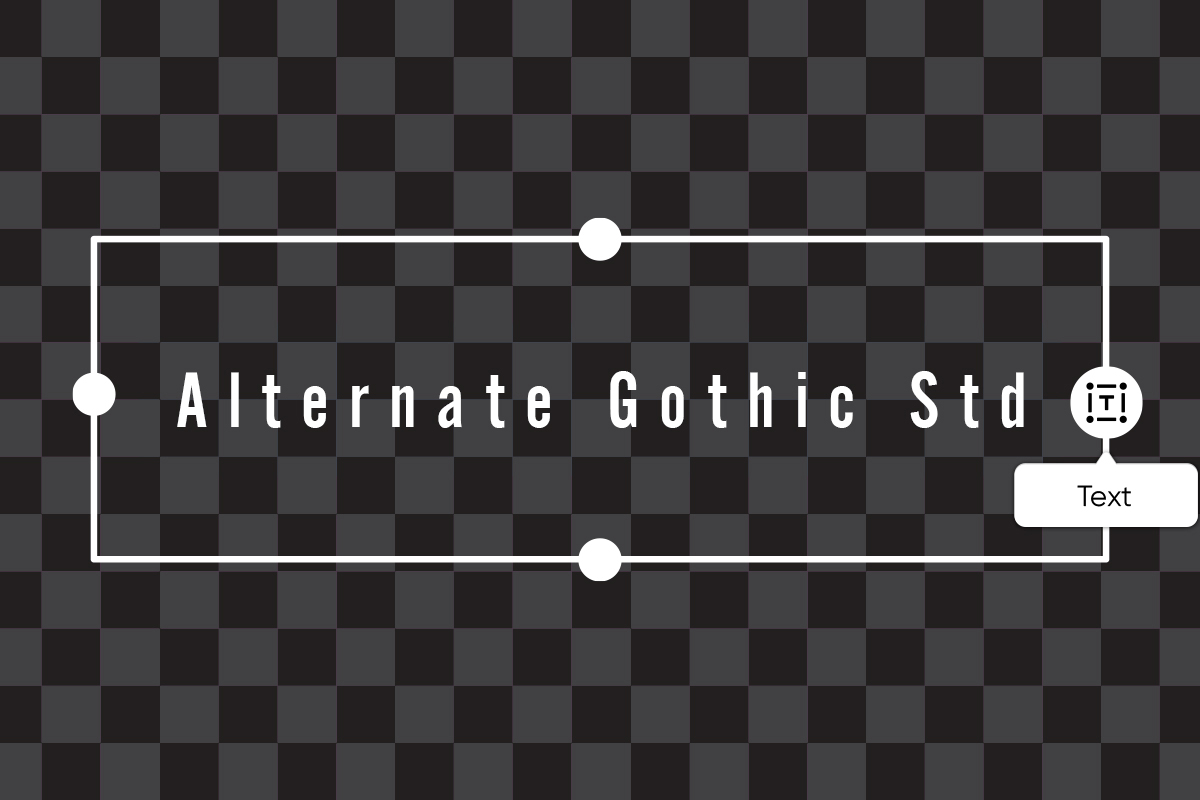 5) CentSchbook BT
CentSchbook BT is a very casual typewriter font that can be used for both retro and modern typography work. Whether you need to use it for a single word or a few sentences, this typeface will give your design an elegant touch.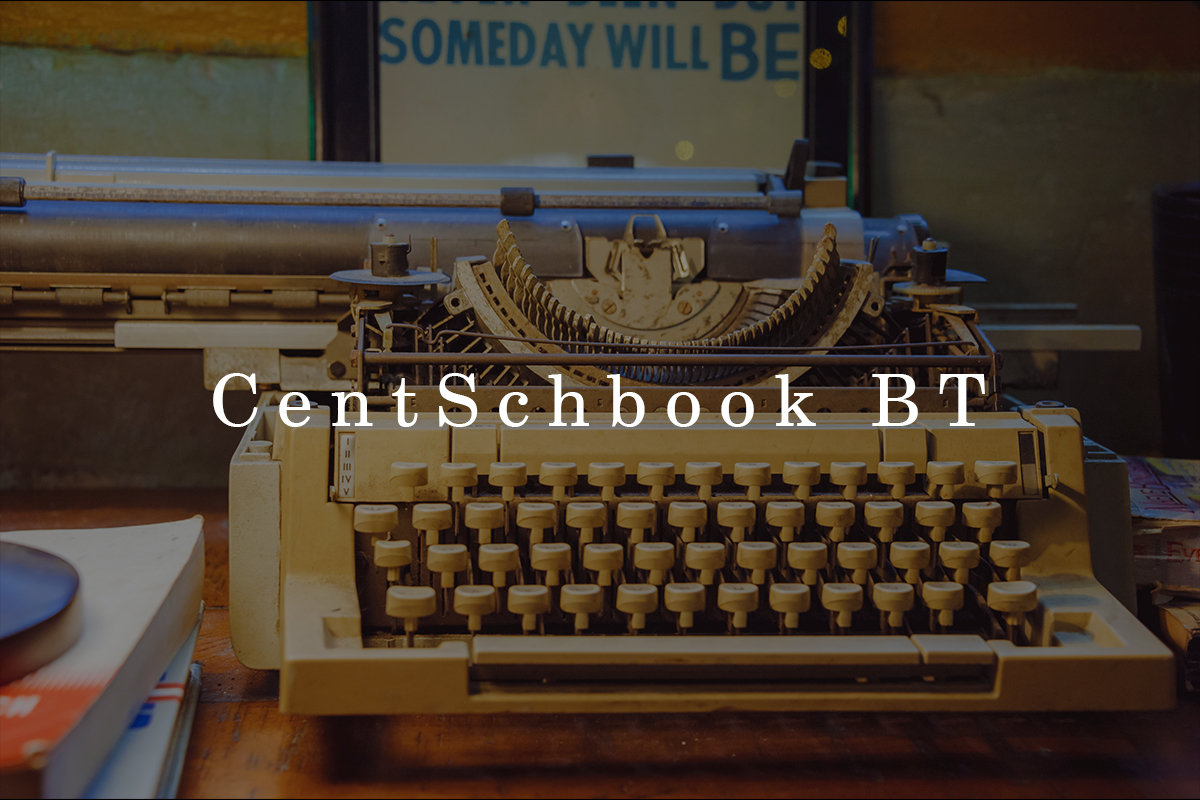 6) Ordinatum Light
If you want to lend a unique touch to your designs, consider using Ordinatum Light. Its elongated letters make this typewriter font visually satisfying – a perfect choice for title-work.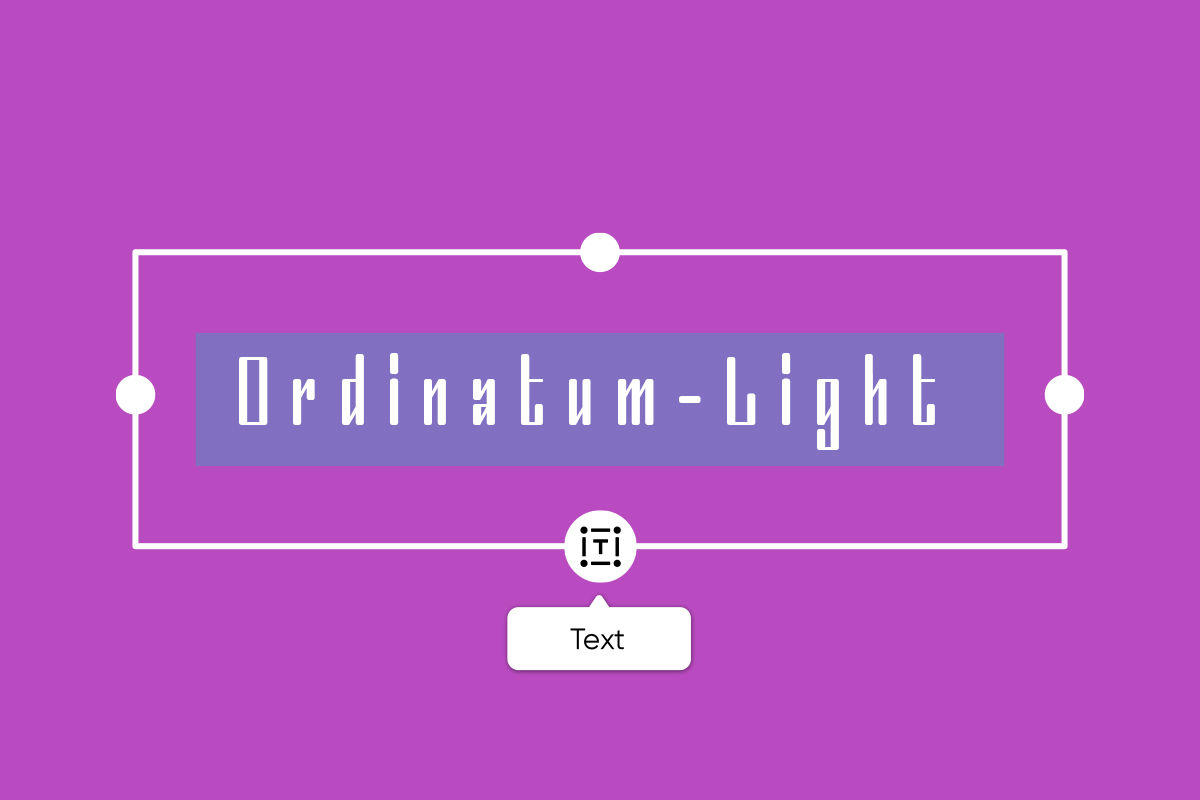 7) Westside Std
Westside Std is a font straight out of a "wanted" poster from a classic western movie. This typeface is very fun to use and can be utilized for both serious and humorous design work. Whichever one you choose to go with, your design will lure people in thanks to good old nostalgia.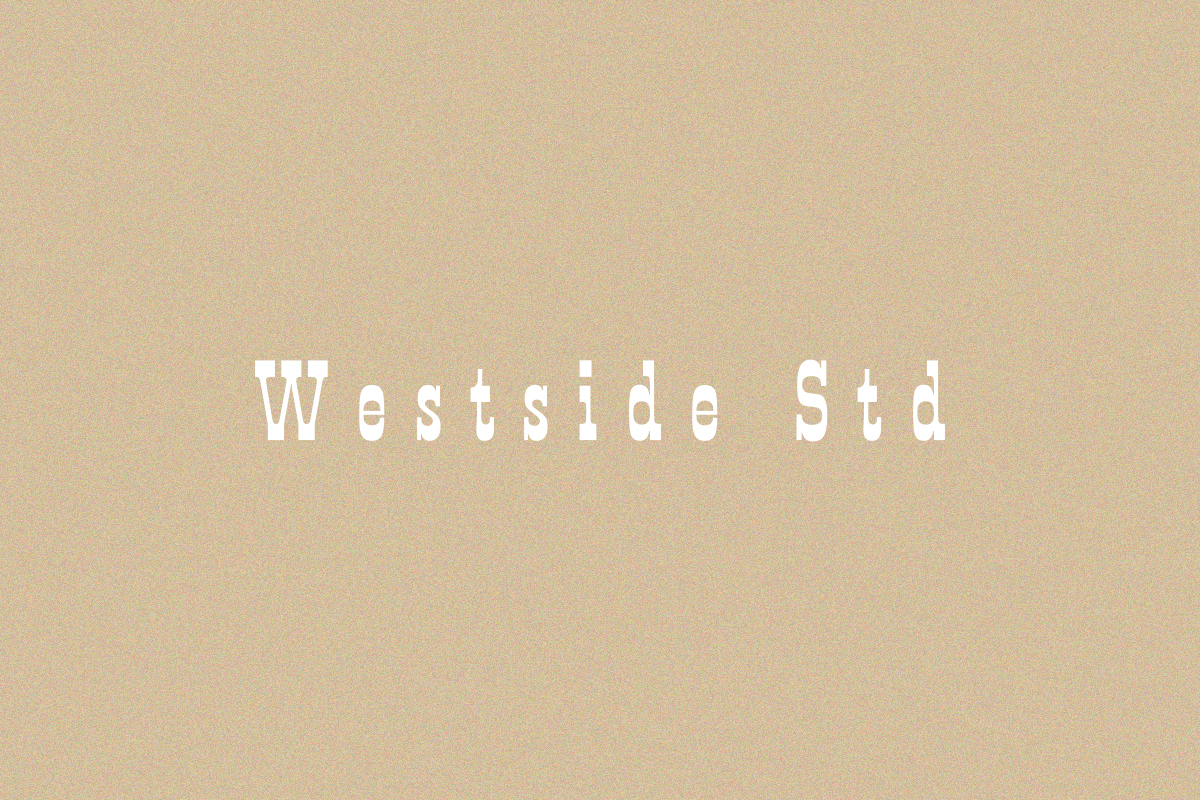 8) Kairos Pro
Kairos Pro is a classic typewriter font that will give your designs a retro pop. Working with this font may make feel like an old time reporter hunched over a typewriter. You can never go wrong with the classics, so Kairos Pro is a great place to start with when considering nostalgic fonts.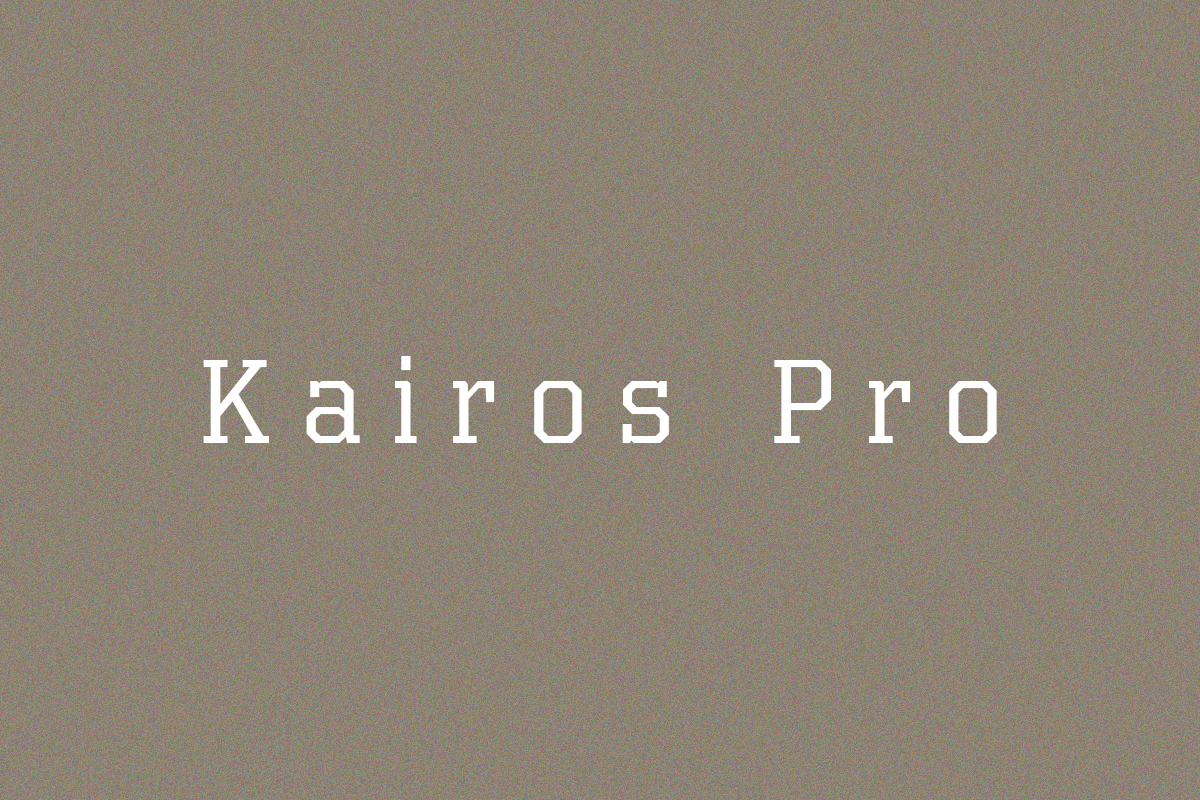 9) ITC Benguiat Std
ITC Benguiat Std is a bold typewriter font best used for titles or logos. If you want to catch the viewer's attention instantly then you should consider using this bold graphic typeface. Due to the modern touch that the font has, it is very versatile and easy to use.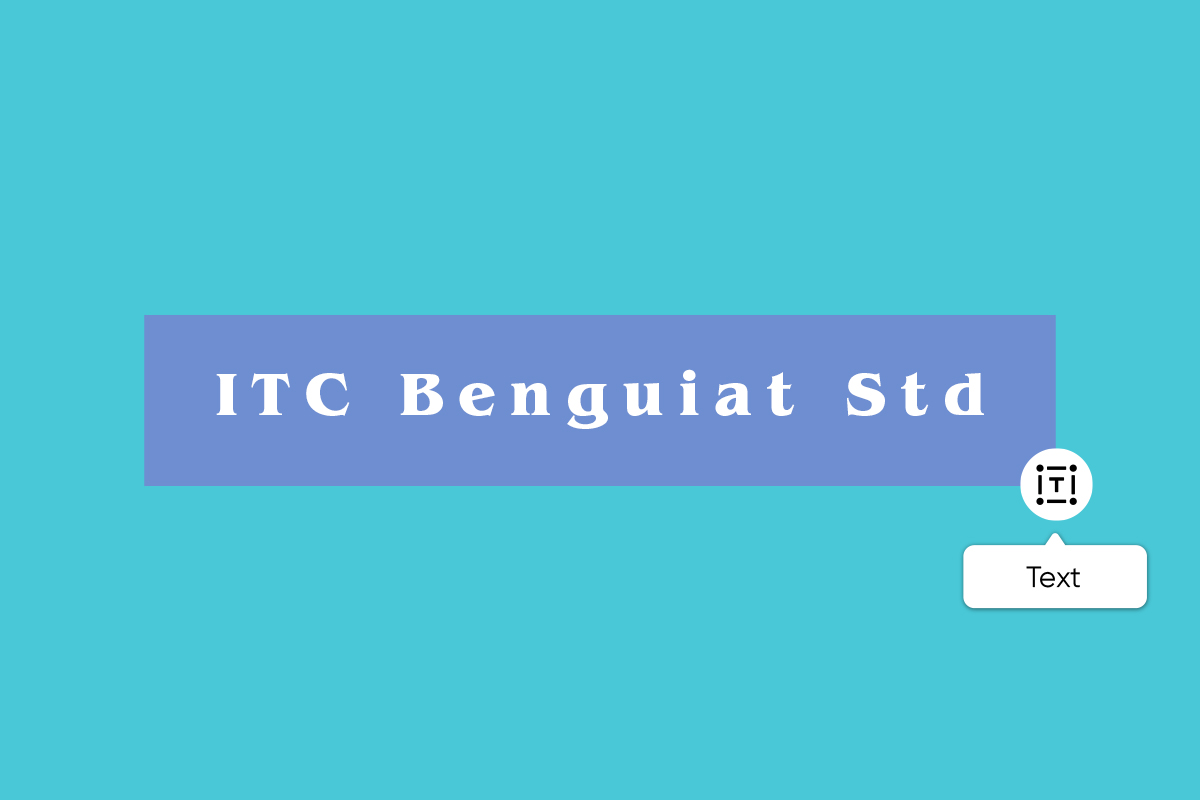 10) Caslon Titling MT Std
Caslon Titling MT Std is another great typewriter font for titles. What makes it stand out is how minimalistic, yet elegant it looks. You will often see this font used for logos and ads for various jewelry and perfume brands.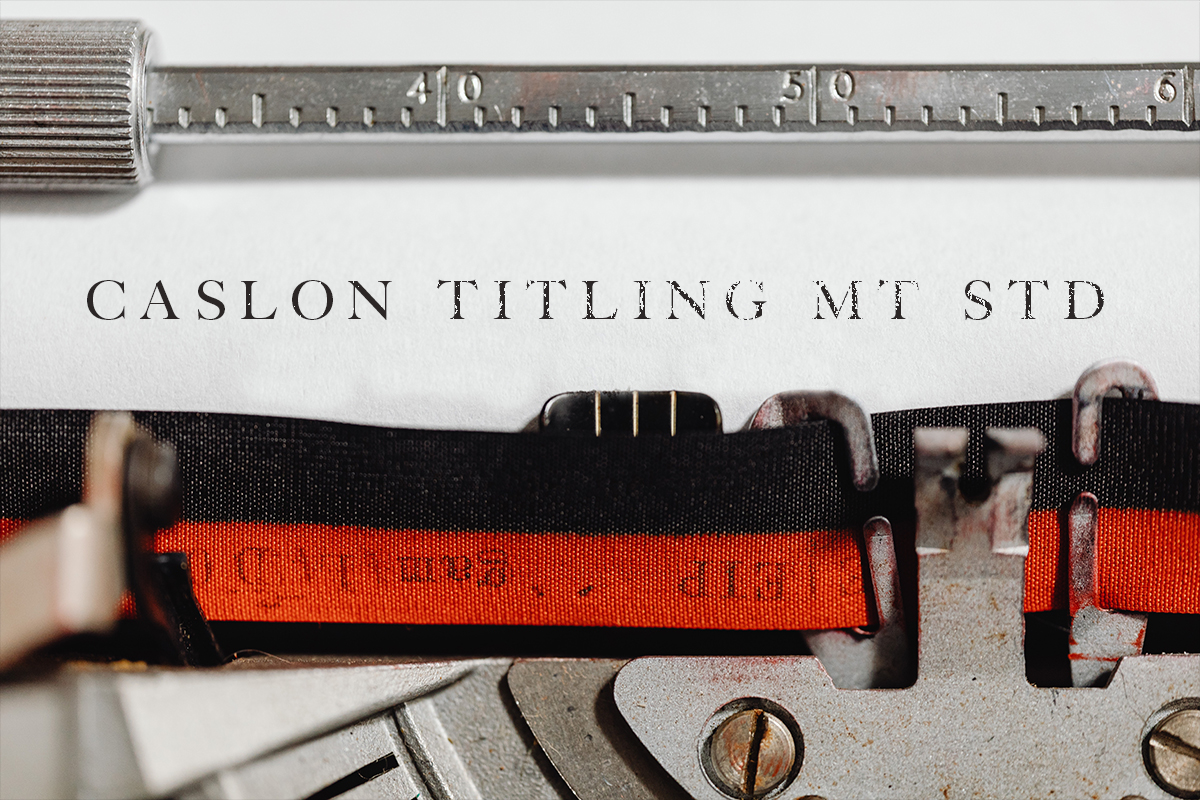 You can find these fonts easily on Picsart – we'll show you how in the tutorial below. But if you didn't find what you're looking for, try out the Font Generator. 
Ideas for Designs with Typewriter Fonts 
Let's face it, picking the right font can be tricky. And sometimes the hardest part of a design is the brainstorming process that comes before you open a blank canvas. If you're not sure where to start, then consider creating a moodboard first. 
To kickstart the design process, we compiled the below design ideas for old typewriter fonts.
Social Media Posts 
Nowadays social media posts take a lot more effort than one would assume at first glance. Whether it's an edit for an influencer or post for a company, the people behind the designs are often professional creatives. Typewriter fonts, while popular in various circles, are not very common on social media posts. This allows your design to stand out from the crowd. 
Use a typewriter font to add "subtitles" to your edit before posting it online. This will create a mysterious, yet aesthetic vibe that is sure to make people stop scrolling.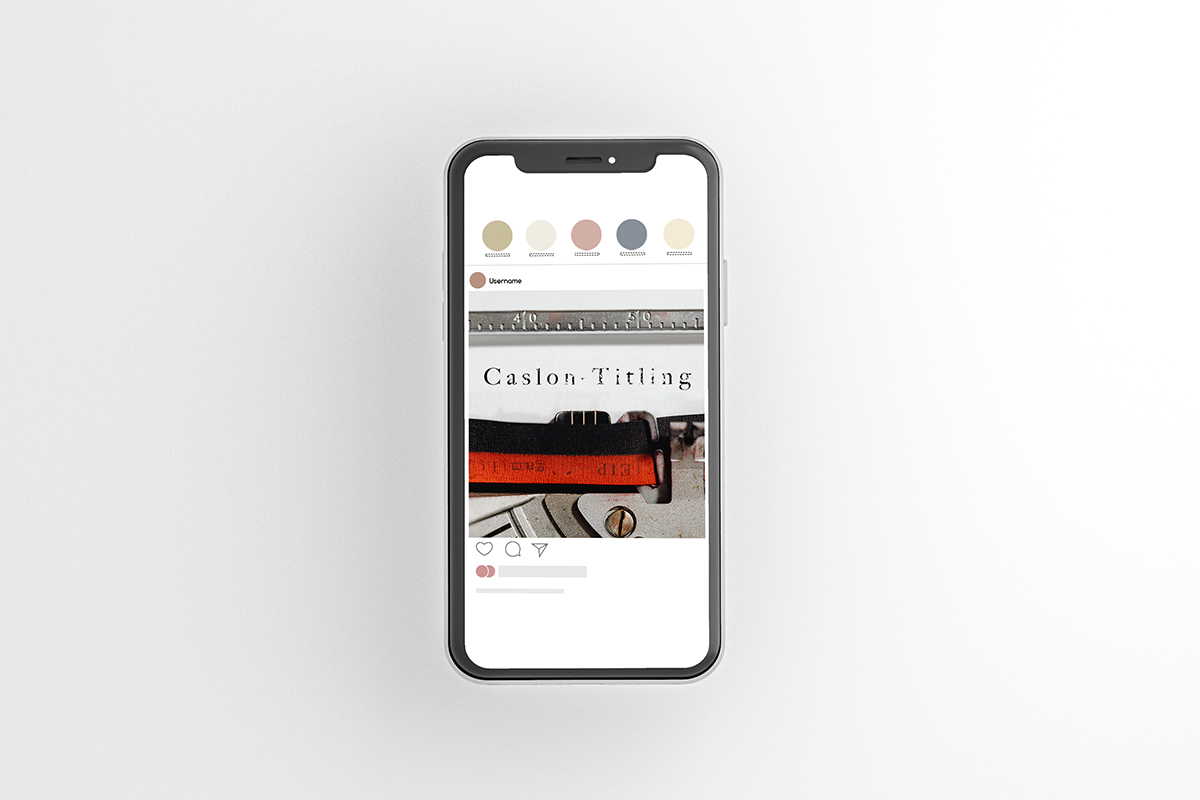 If you want to create a design fitting for a brand, then a minimalistic background combined with a typewriter font is the way to go. If you're just getting started using social media to promote your brand or small business, download our free eBook.
Invitations
Don't judge a book by its cover, but definitely judge an event by its invitation. People often assume that invitations don't need elaborate design work, but they can often determine whether people will want to come to the event or not. It's important to capture all the important information, but make the text easy to read and remember.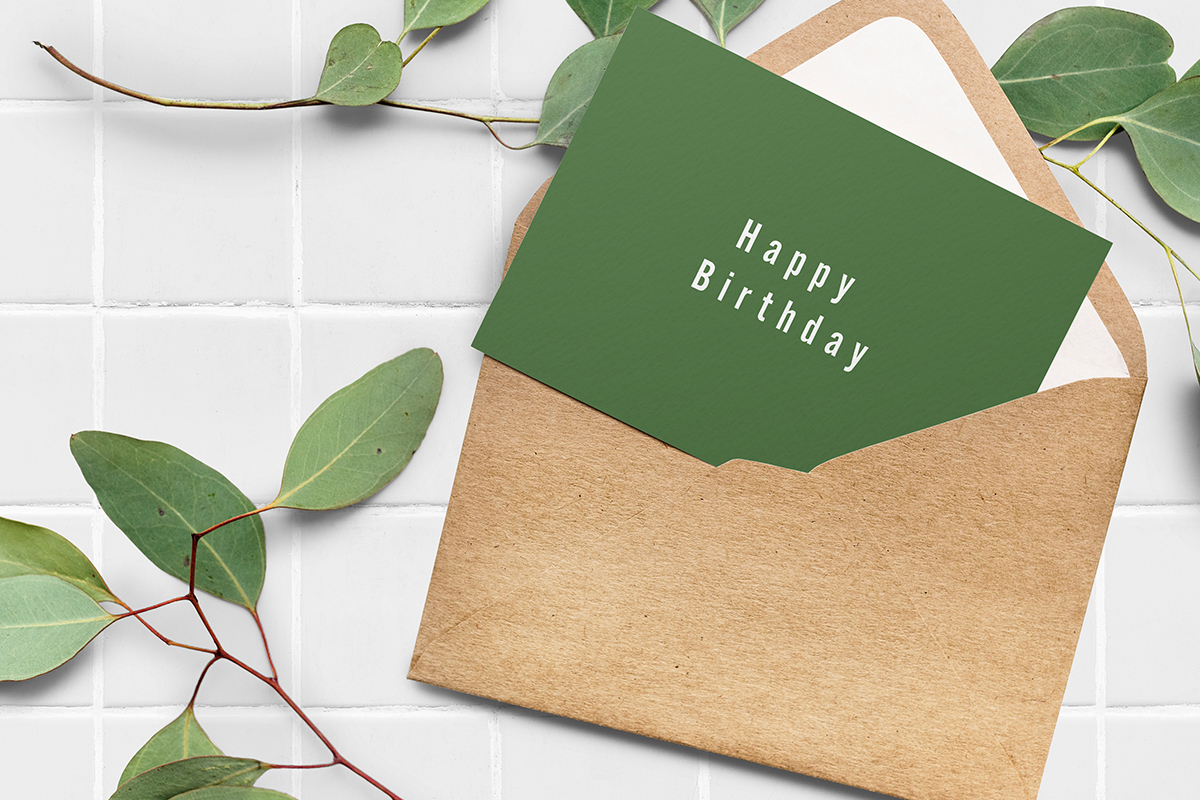 To create a good invitation, combine typewriter fonts for different parts of the text. Use a bold, more graphic typewriter font for the title of your event and write the details using a more minimalist typeface. If you want to highlight key details like a RSVP date, don't hesitate to mix in bold fonts within the body. Feel free to play around with different typewriter font variations until you get the perfect look.
Logos
Unlike the other designs, logos almost entirely rely on the type of font you choose. Typewriter fonts are perfect for brands that have a retro or vintage theme. But they really work well for most brands. You will often see typewriter fonts used by businesses ranging from coffee shops to jewelry brands and e-commerce brands.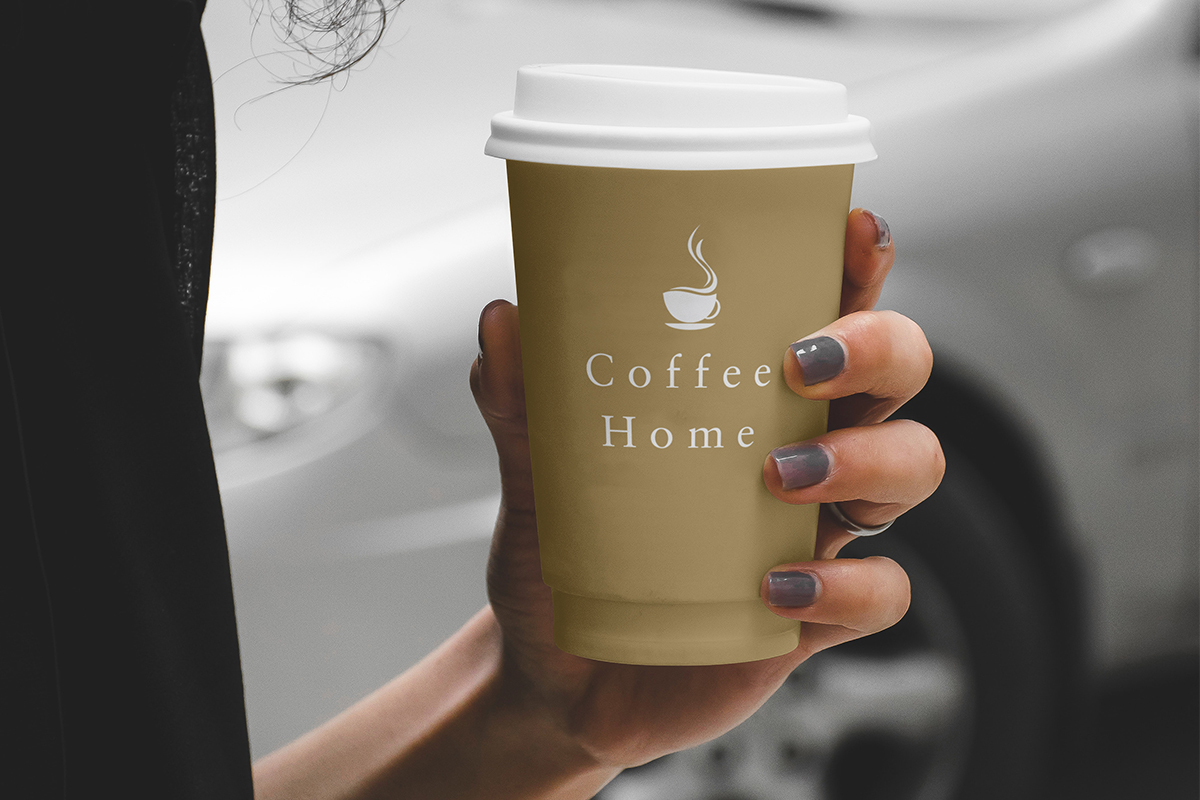 Take your time picking the right font for your brand. Ask yourself branding questions, like what your brand stands for and what message you want your logo to convey. The good thing about old typewriter fonts is that there's a huge variety to choose from.
Other Classical Types of Fonts 
Typewriter fonts are considered to be part of the classical fonts, but there are many more. After getting the hang of working with typewriter fonts, you might want something new for your designs. Consider using these other classical types of fonts in your designs:
1) Blackletter Script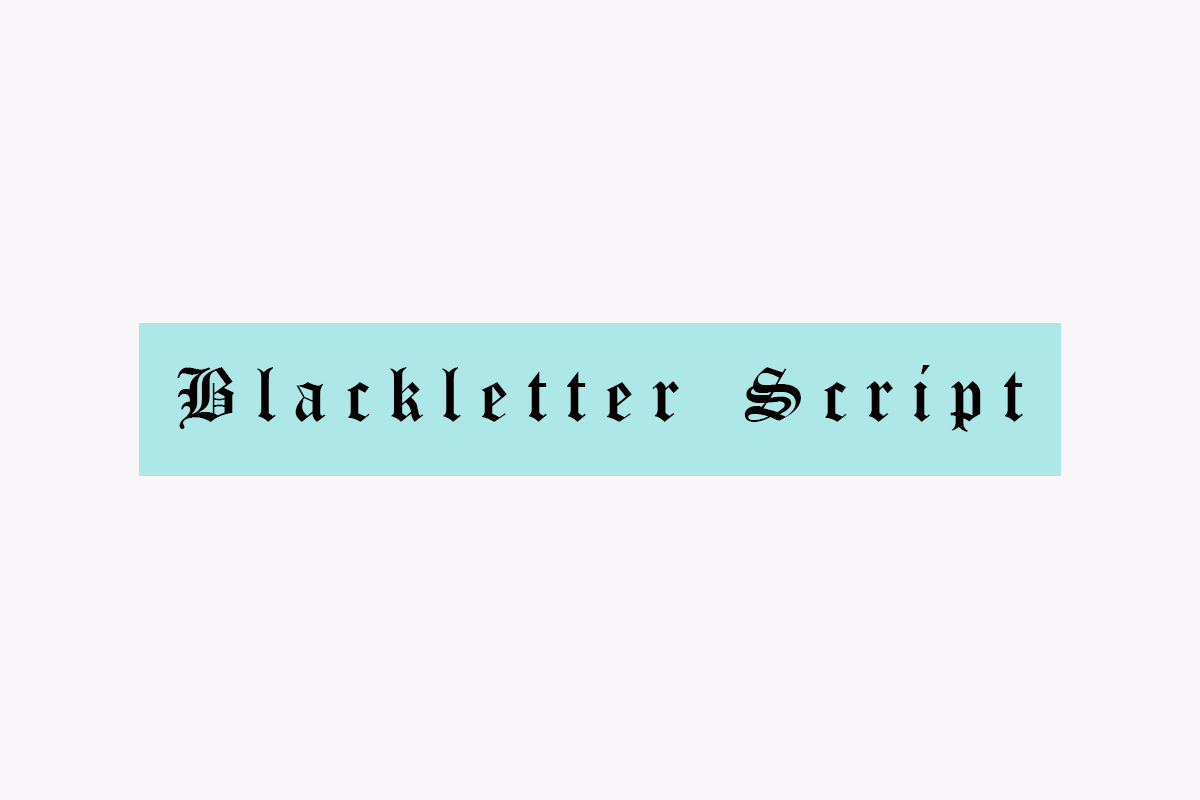 2) Calligraphic Script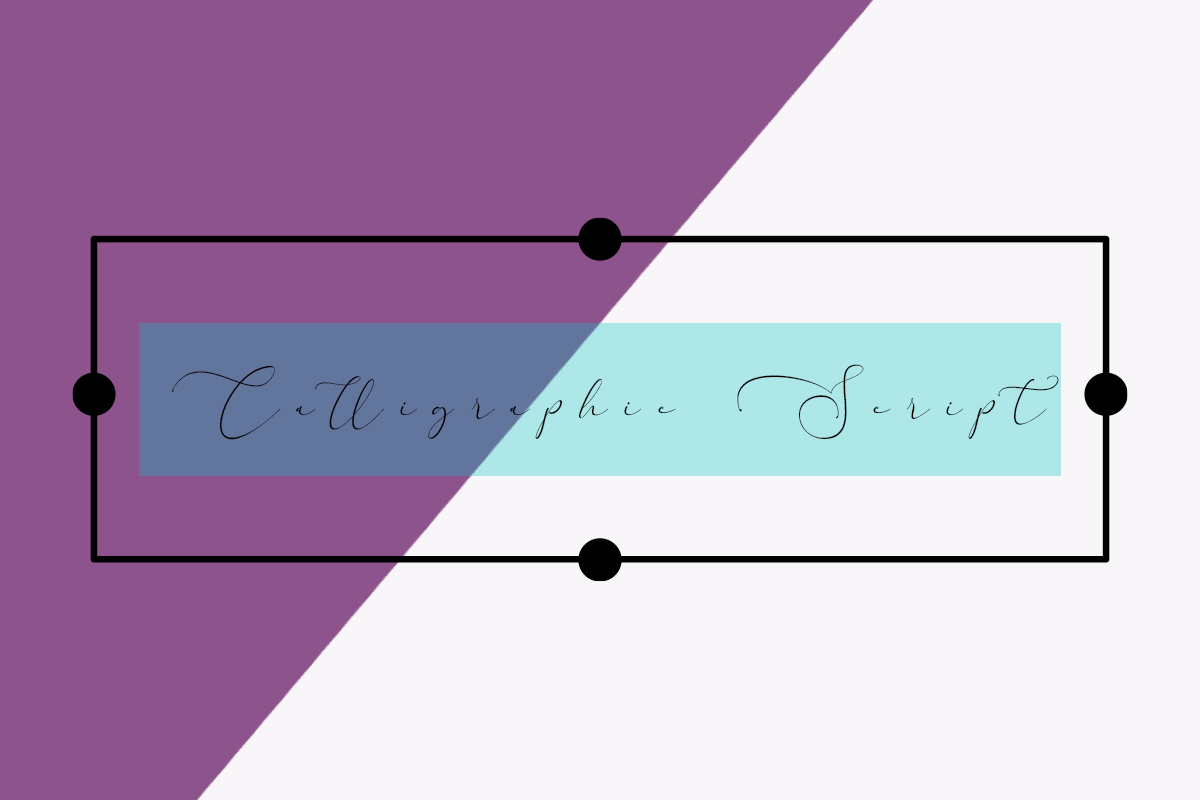 3) Decorative Style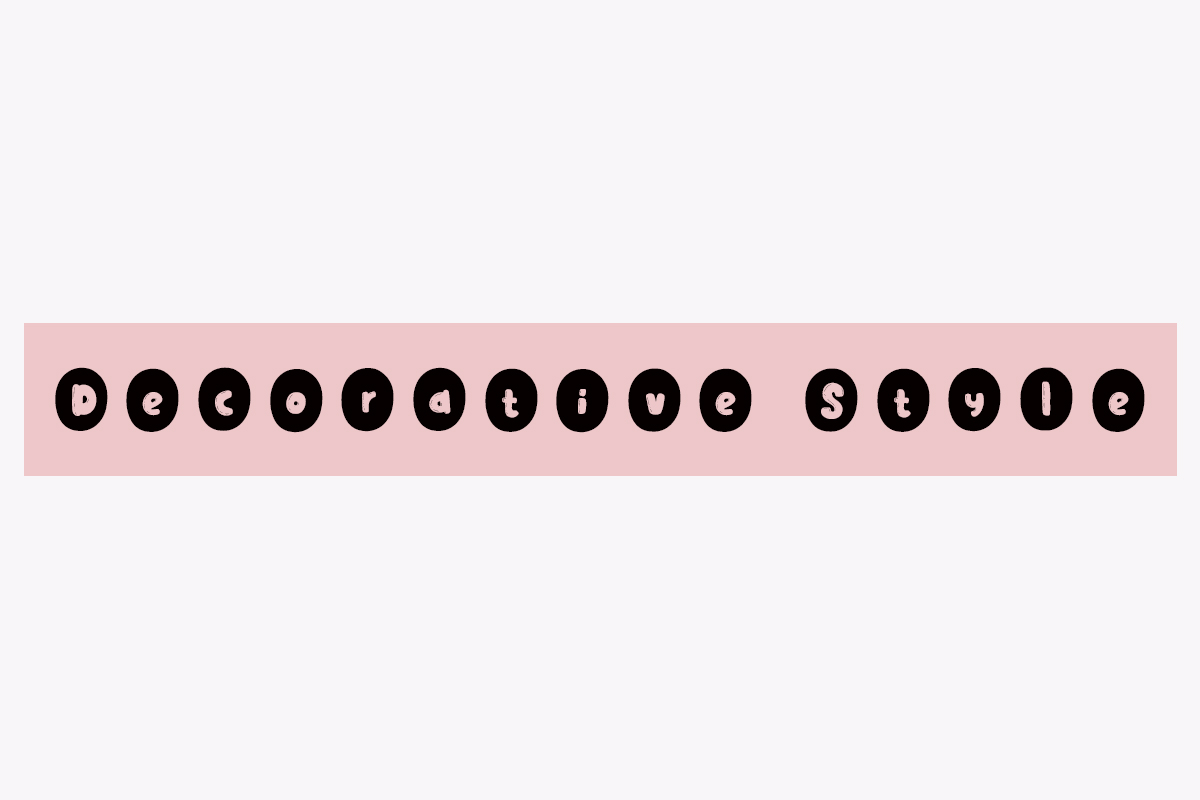 4) Old Style Serif Style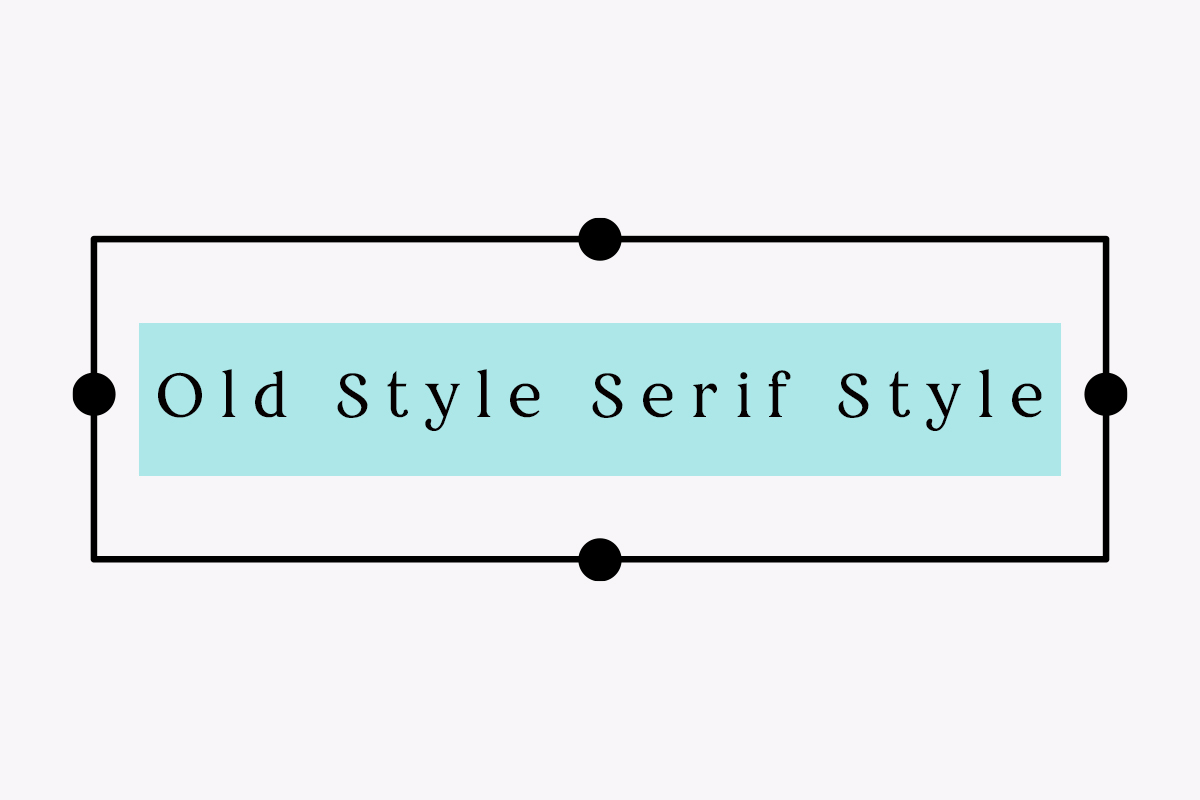 5) Geometric Sans Serif Style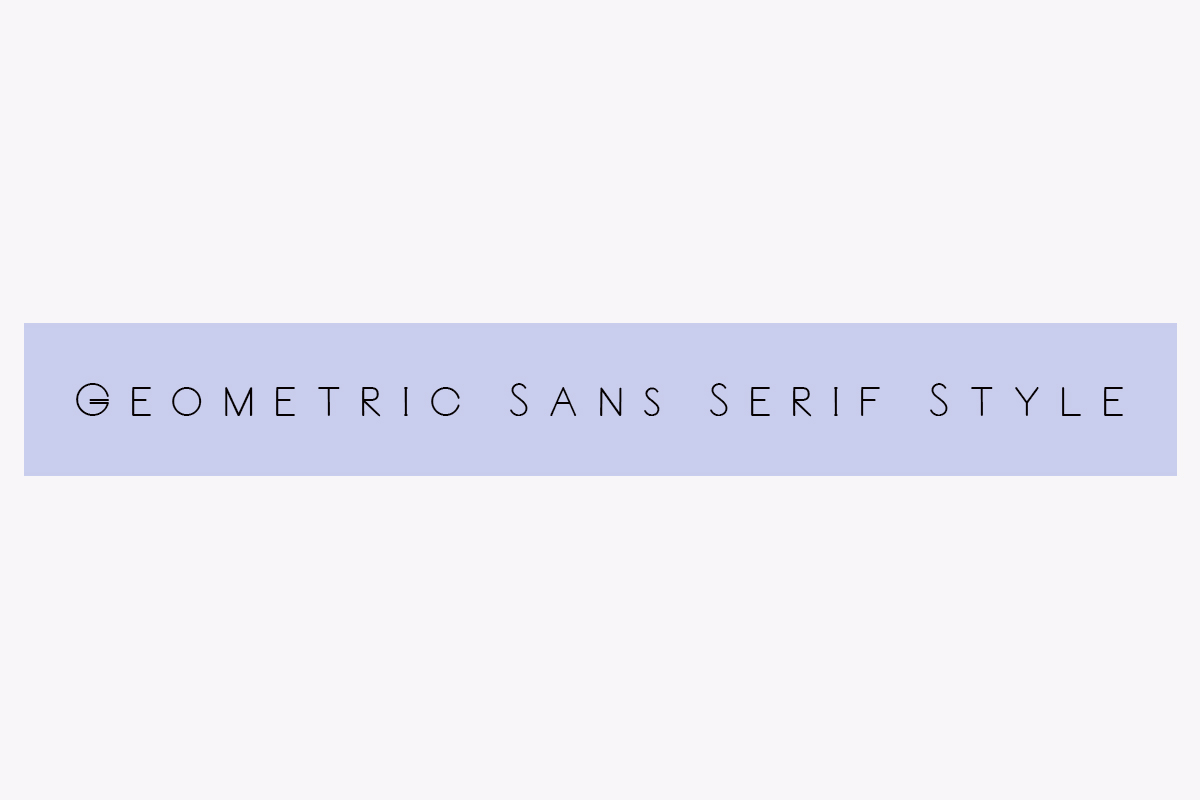 How to Create an Old Typewriter Effect
Want to create an old typewriter font effect on your own? Just follow the below steps to get an authentic typewriter font edit. 
Here's how to create an old typewriter effect in Picsart Web:
Step 1) Open the Picsart Web Editor and click on New Project.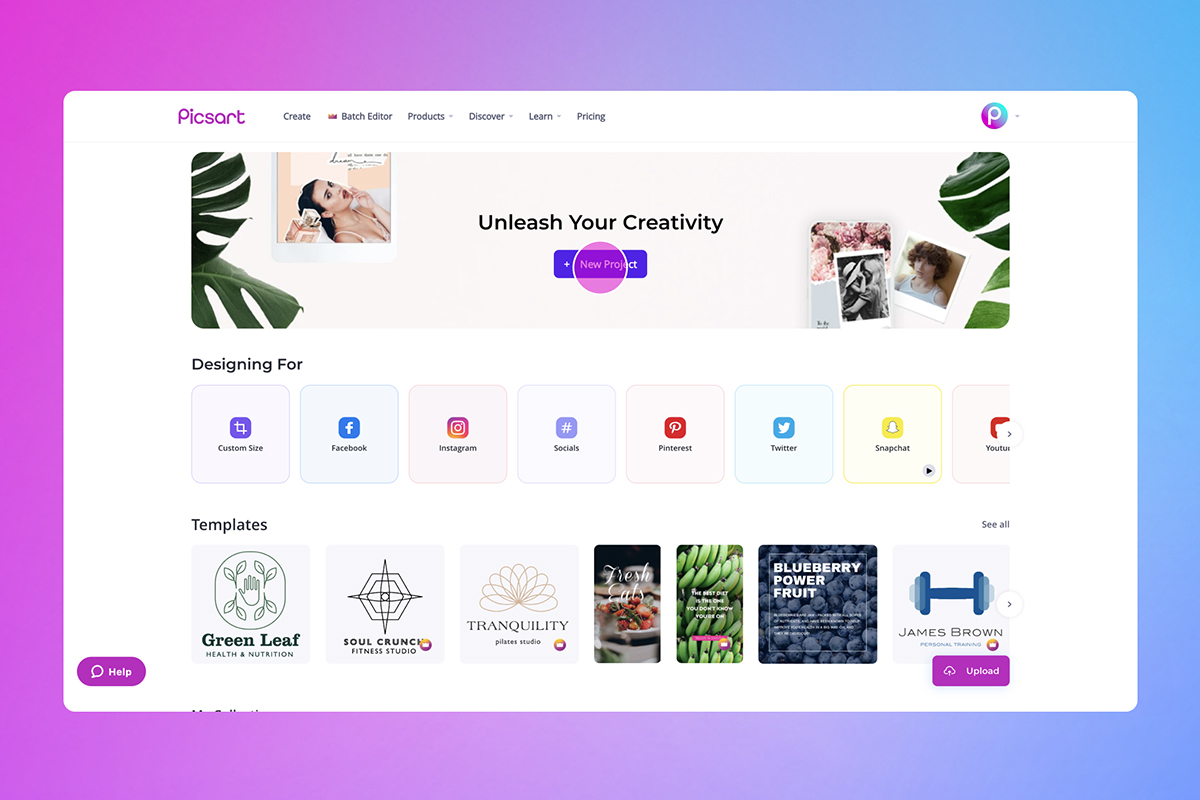 Step 2) Click on the Text icon in the toolbar to open the text options. Here we also selected our canvas size.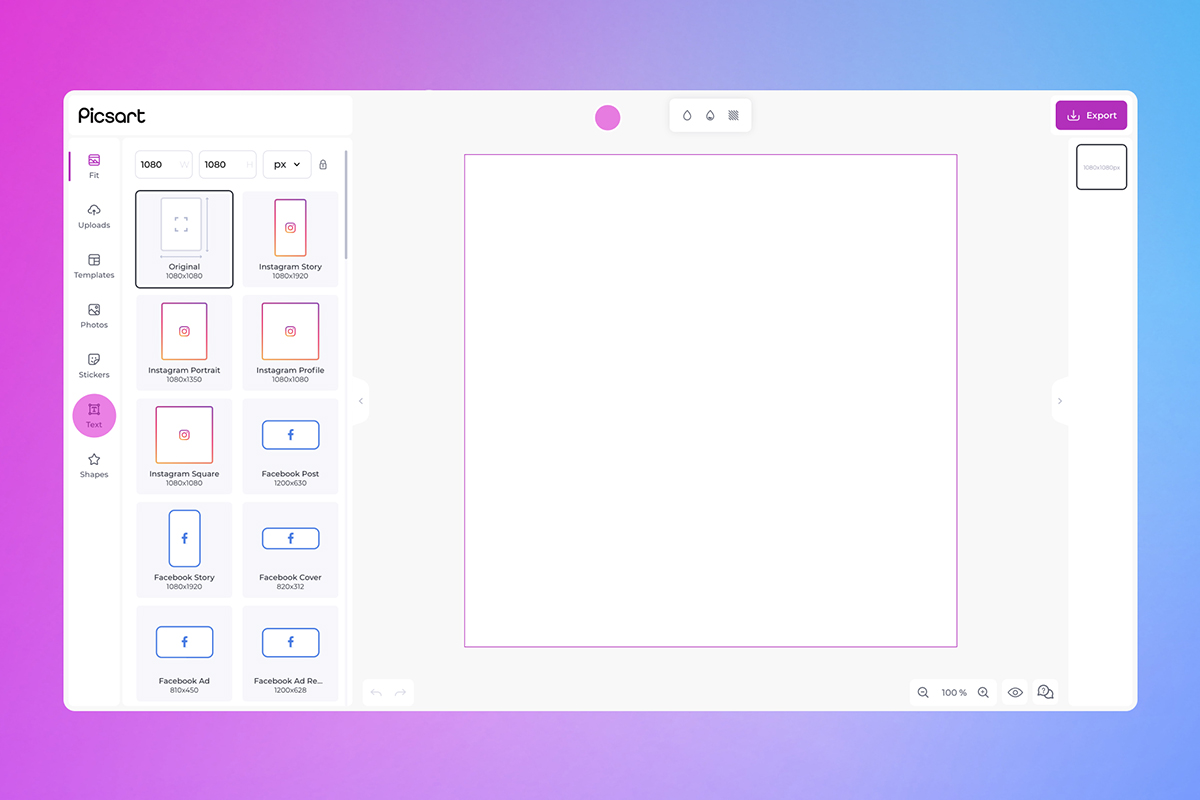 Step 3) Type in your text. Here you can also select your font size by toggling between heading, subheading, and body text.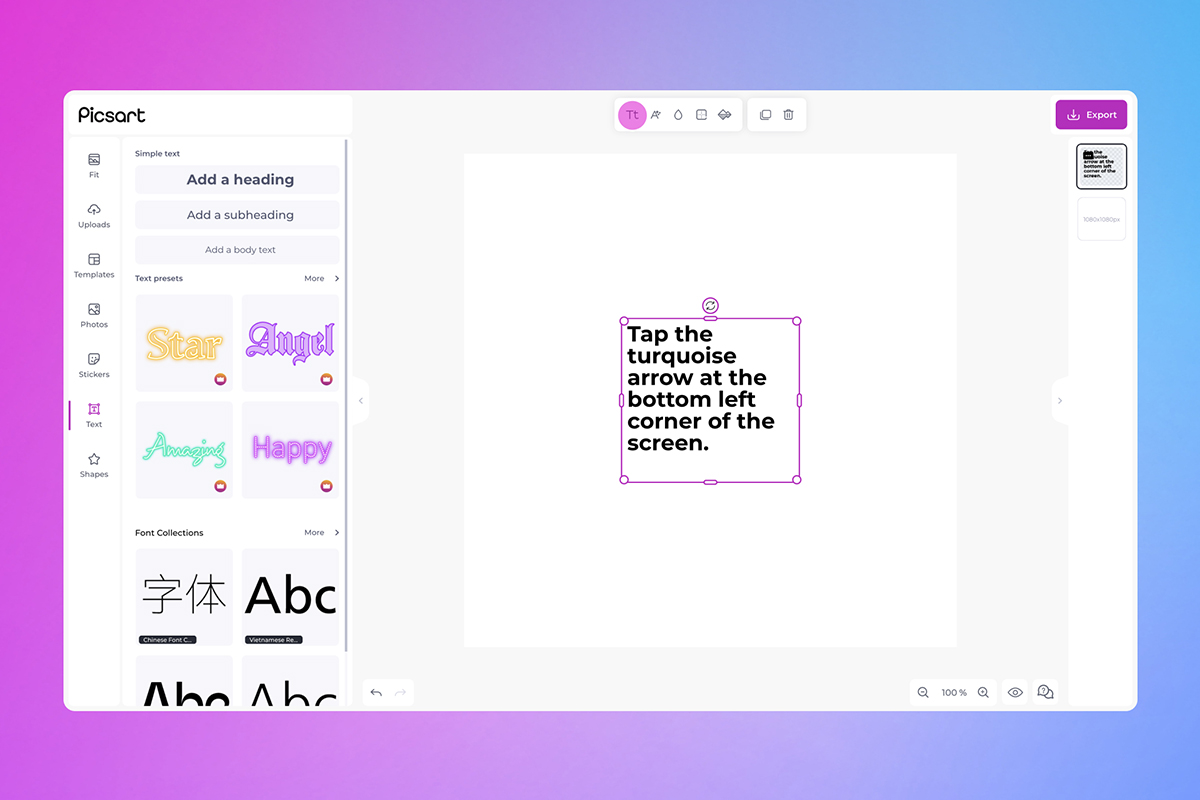 Step 4) Click on the search box in the text toolbar, then search for any of the typewriter fonts we've mentioned above.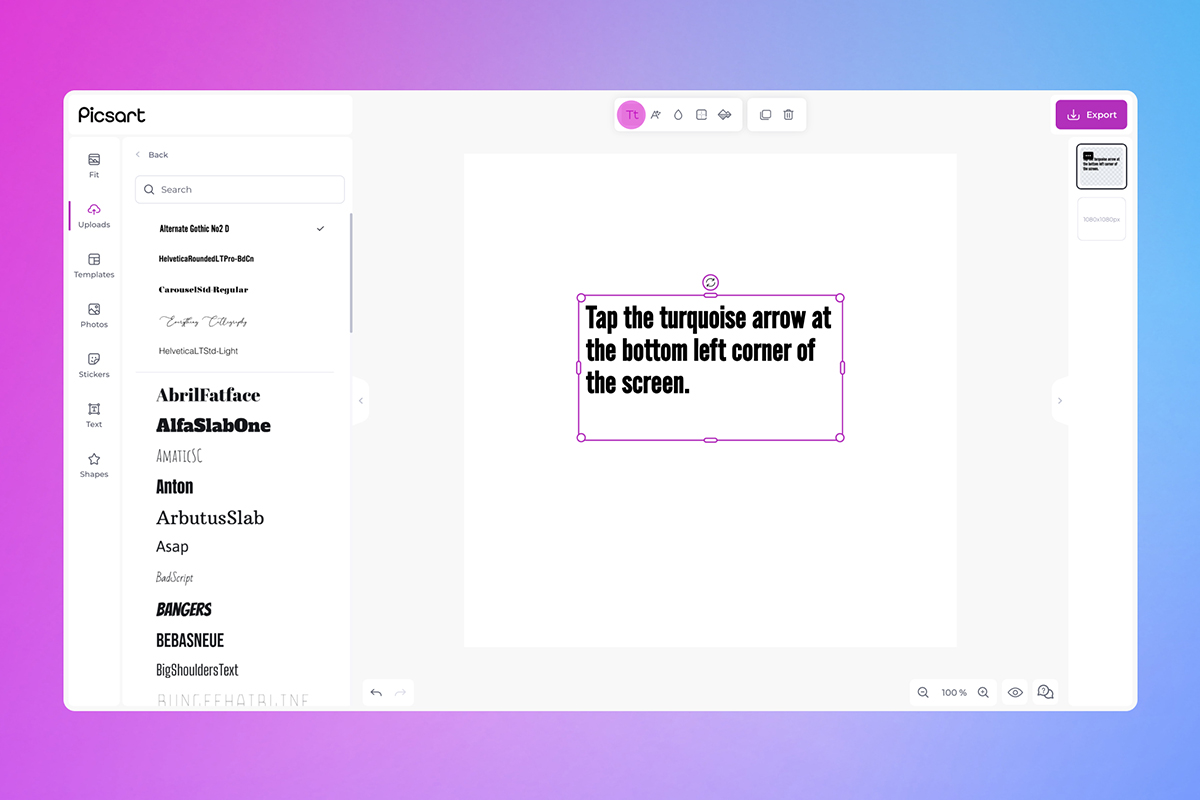 Step 5) Make any other edits you like to your typewriter font edit. Then click the Export button to download and save your finished design.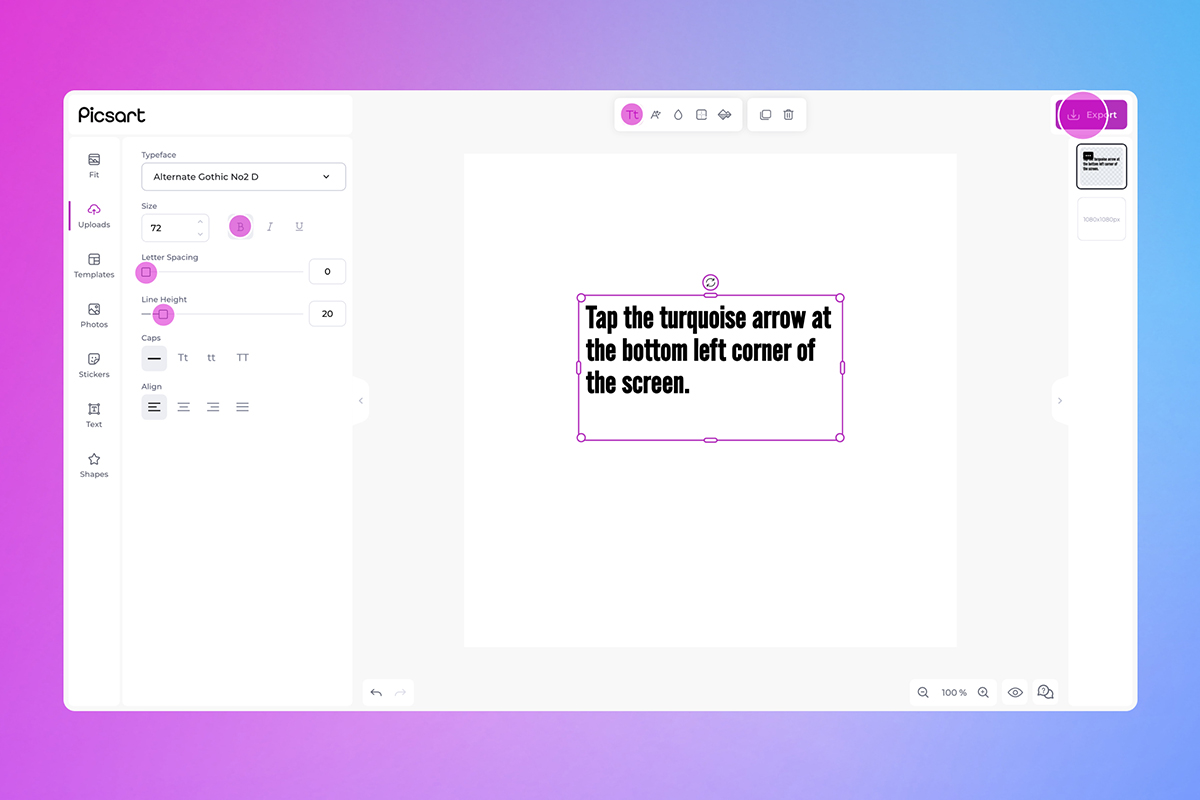 Do you prefer to design on the go? Here's how to create an old typewriter effect in the Picsart mobile app:
Step 1) Open the Picsart app and tap the plus button to start a new edit. Upload a photo of your choice or select a blank color background. Select Text in the Editor toolbar to open up the text tools.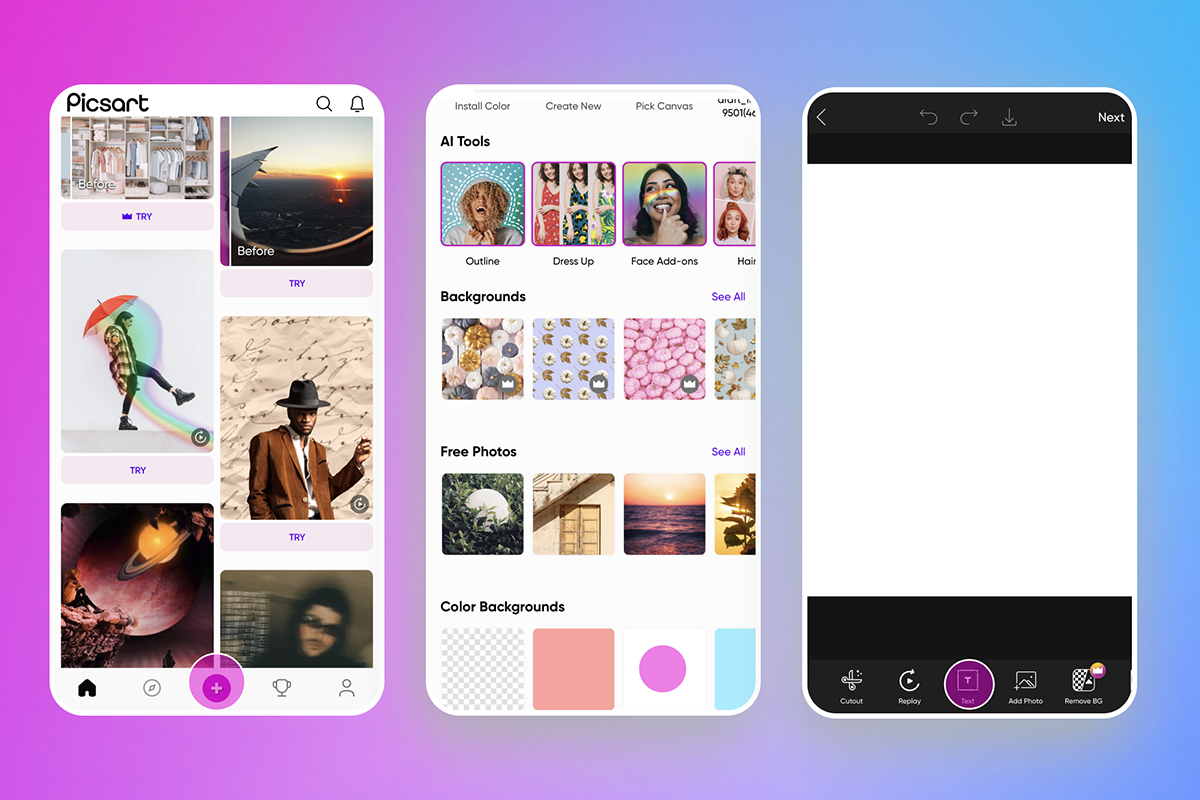 Step 2) Type in your text, then press the up arrow button to open the font options. Search for a typewriter font we've mentioned or select a new one.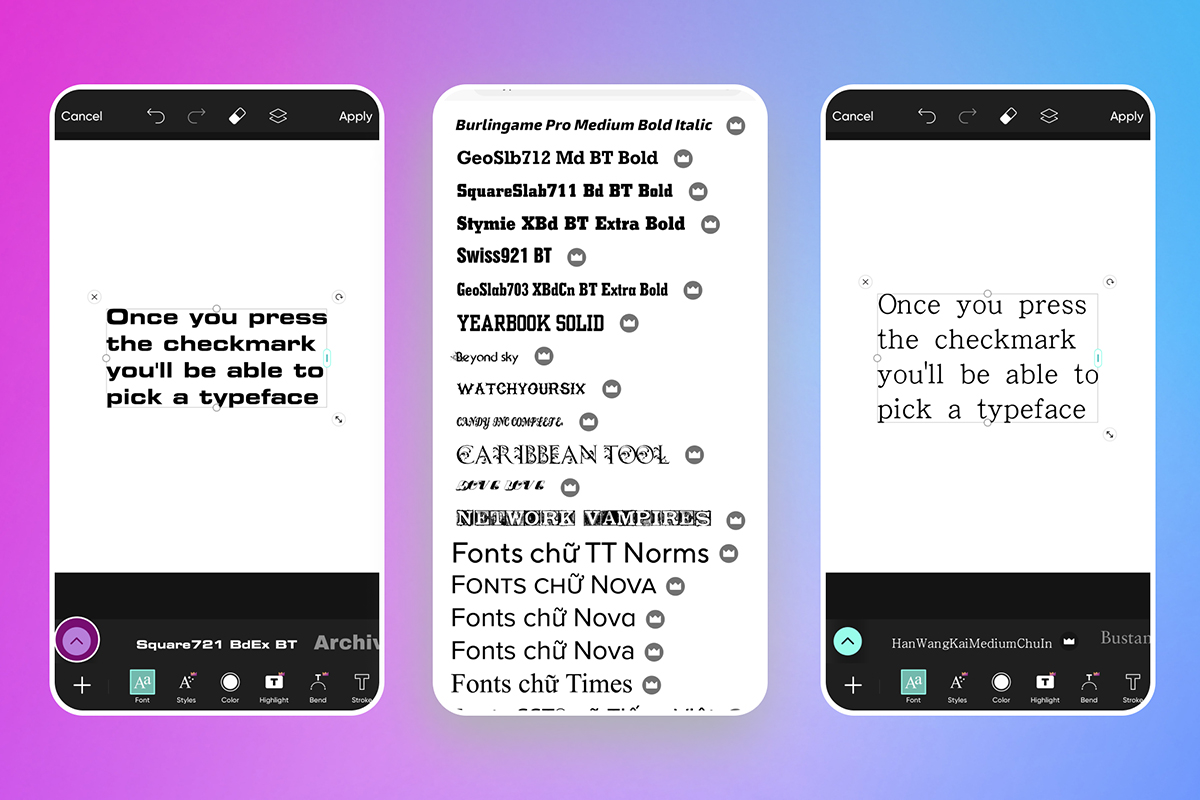 Step 3) Use the other Text tools to reposition, resize, play with opacity, etc until you find the perfect edit. Then tap Next, Save, and share your final edit.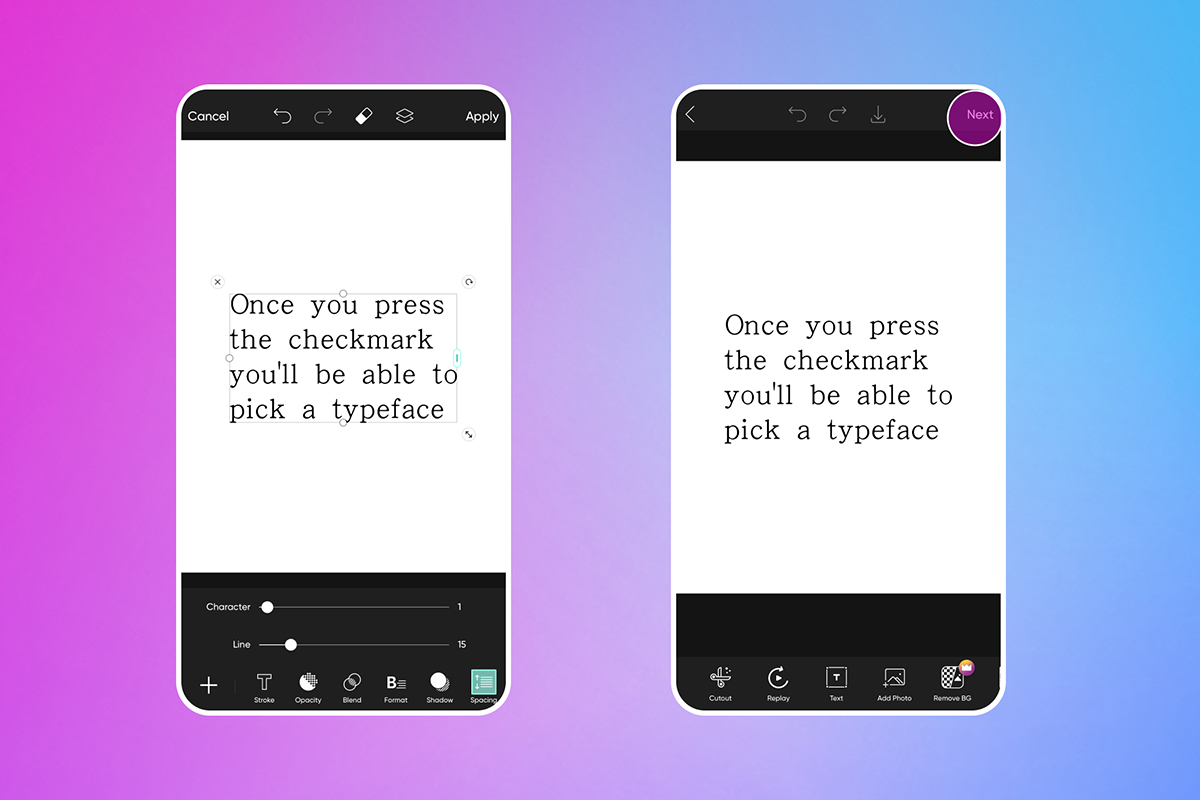 Easily, just like that, you can achieve an authentic typewriter style effect. There's no need to overcomplicate things, instead pour your creativity into other aspects of your design. The great part is that you can go through the whole editing process on Picsart as this versatile editor has just about any tool and effect you'll need for your work.
Get creative and explore the different possibilities that Picsart has to offer. Most importantly don't forget to share your work with our amazing and supportive community to inspire others in the future.
Picsart is a full ecosystem of free-to-use content, powerful tools, and creator inspiration. With a billion downloads and more than 150 million monthly active creators, Picsart is the world's largest creative platform. Picsart has collaborated with major artists and brands like BLACKPINK, the Jonas Brothers, Lizzo, Sanrio: Hello Kitty, I am a Voter, Bebe Rexha, Maroon 5, One Direction, Warner Bros. Entertainment, iHeartMedia, Condé Nast, and more. Download the app or start editing on web today to enhance your photos and videos with thousands of quick and easy editing tools, trendy filters, fun stickers, and brilliant backgrounds. Unleash your creativity and upgrade to Gold for premium perks!