Interesting design can transform a business, but can it help a small town? That's what we set out to uncover in our latest campaign, Unboring Boring. That's right – the most boring town in America just got a design makeover. 
First off, to answer the question that is probably on your mind: yes, Boring is a real town. But don't judge a book by its cover, or a town by its name. For the 8,000 residents calling Boring, Oregon home, the town is way more interesting than what its name might suggest.
In a sense, that's exactly what we set out to prove with Unboring Boring. We believe that behind every creator, entrepreneur, and small business there is a fascinating story waiting to be told. But people are often quick to judge a book by its cover and dismiss something that isn't visually appealing.
So, instead of just talking about all the incredibly smart and easy design tools business owners now have at their disposal with Picsart, we wanted to show how design can transform any type of business and help anyone stand out.
Not So Boring After All
We had a gut feeling we would find interesting stories and people in Boring. And after doing some research, it became pretty apparent that the town was indeed far from boring: Goth floats, bars, llama farms, eclectic shops, a vibrant farmer's market, and, yes, even a Bigfoot museum.
That was enough for us to get the ball rolling. We reached out to our film production partners at Quality Meats and director Jordan Bahat to help bring this idea of unboring a small town to life. We also spoke with local businesses to see if they wanted to join our project. Together, we met local historians, visited shops and markets, and reached out to teachers from nearby schools. All to get a real understanding of the culture and people in the town. We wanted to unboring Boring, but what would this look like? What did Boring really stand for as a town? 
This may seem like a lot of pre-work, but it's vital to help capture the essence of the people and communities in our campaign. Jordan, our campaign video director, shares: "[When] working with real people in their real spaces, you open your storytelling up to moments of unexpected discovery. When commercials are so often built on comps and references and pre-visualization, it's a wonderful luxury to get to explore and evolve the project in real time. Sometimes following that curiosity can truly inspire a project. And regardless, if you are open to it, you leave having met some fascinating people."
Meet Boring Businesses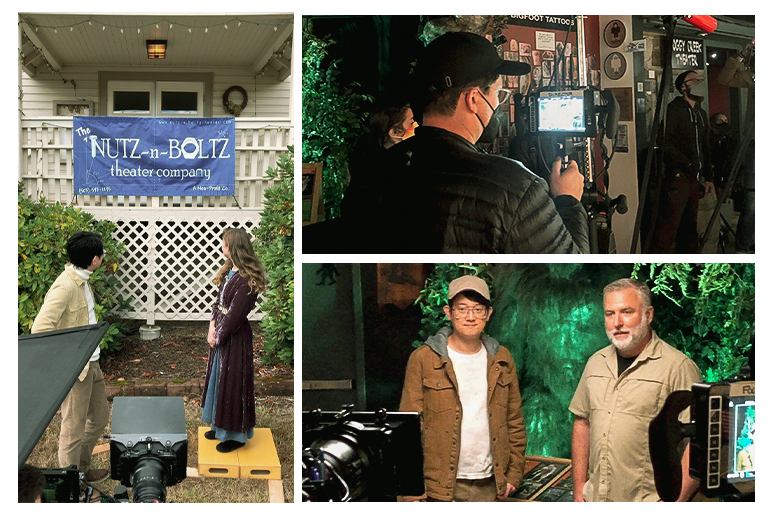 Having recently completed our own rebrand project, we figured the best way to unboring Boring would be to offer design help to local small businesses. Because every business is unique, they each present their own challenges and goals. We selected a few to partner with, then assembled a team to work directly with each small business owner, helping them get the right design for their needs. Meet them below:
Boring Bean Coffee Roasters
For over 20 years, Boring Bean has been sourcing, roasting, and selling their own coffee beans. And while they have become the go-to spot for local coffee connoisseurs, their packaging was a little… watered down. Together we created unique packaging designs for their beans from around the world. Pour a cup of coffee and watch their story.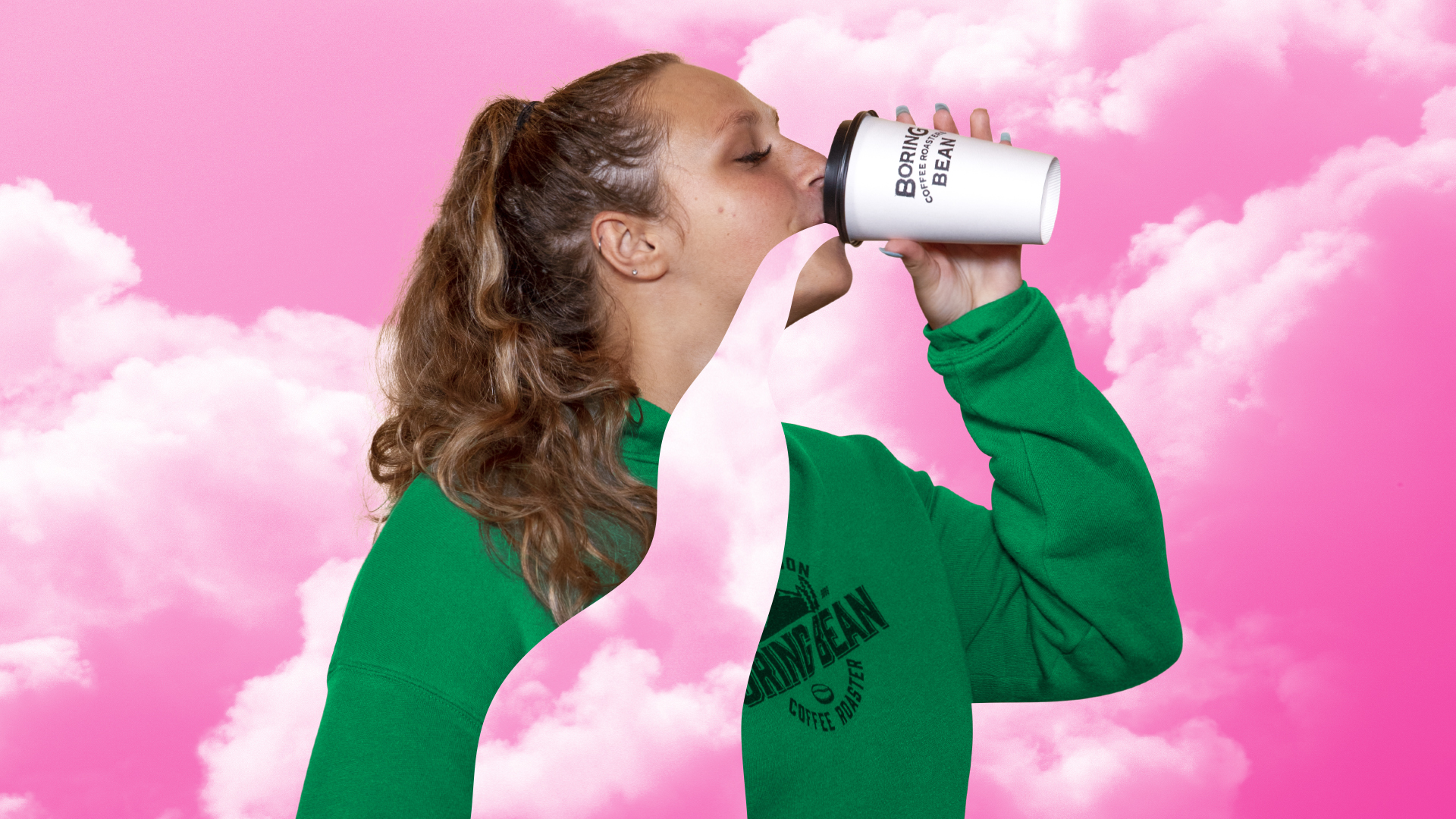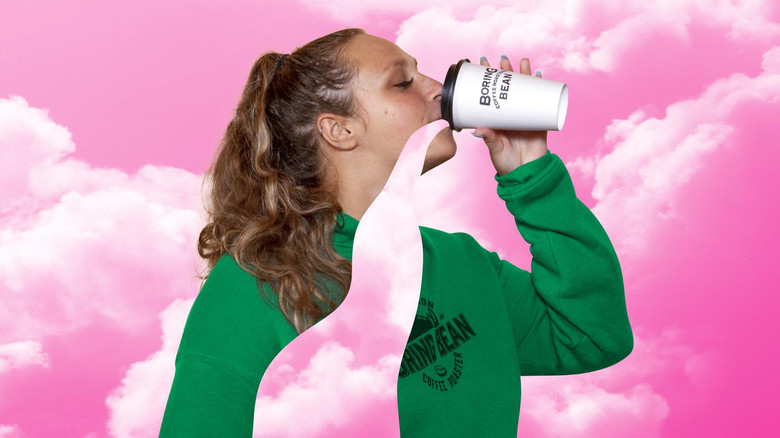 Nuts-N-Boltz Nonprofit Theater
The Lazenby family has been operating this nonprofit theater company for over a decade. Frustrated with the lack of quality theater in the area, they decided to simply open their own. Together, we created new templates so they can easily promote upcoming shows, and modernized their signage to attract passersby. Grab a seat and some popcorn, as we pull back the curtains on their story.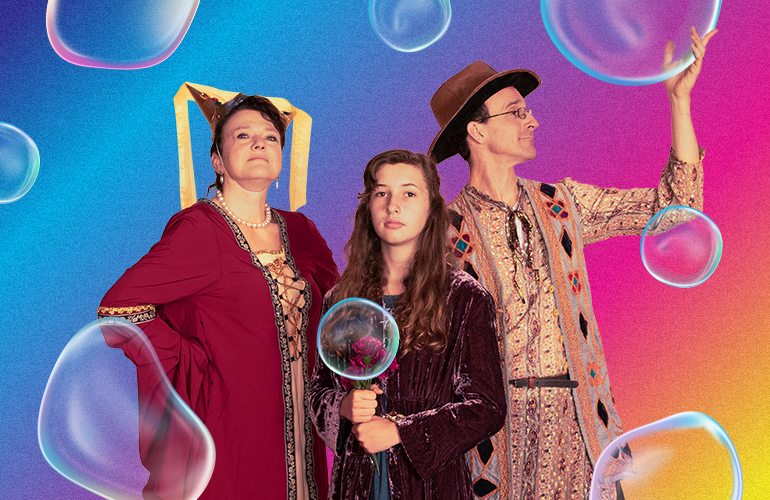 The North American Bigfoot Center
The North American Bigfoot Center is probably the most well known attraction in Boring – and it's anything but boring. At the museum visitors can examine odd footprints, watch footage of bigfoot sightings, and pick up cool merch. And while the museum itself attracts a lot of attention, their social media presence didn't really have a big footprint. Catch a sighting of their story.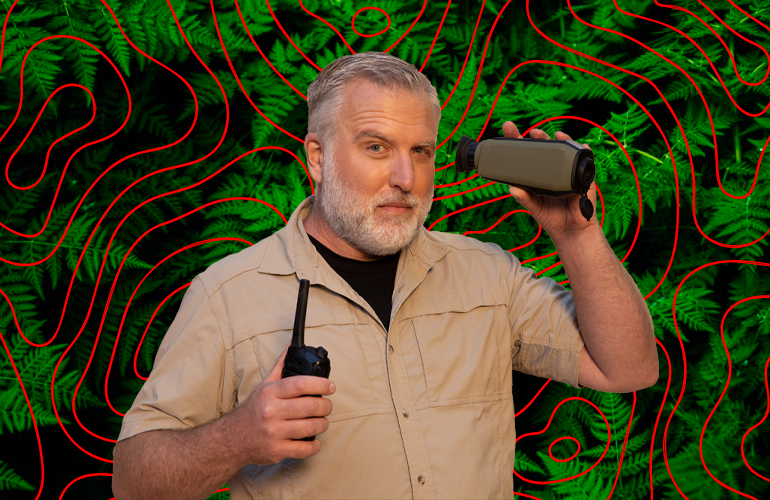 Production Tip: Consider the story you want to tell before setting up your camera. Even though documentaries are for the most part unscripted, write down how you think the story may unfold. That way, you know exactly what type of content you will need to capture before going on set. Outlining the potential story ahead of time can help iron out some film elements, making you feel more prepared before going into production.
If They Can't Come to the Studio, Bring the Studio to Them
We wanted to capture still images of each business owner in their element to give viewers a true look into these small businesses. While we usually opt for studio photography to make post-production editing easier, in this case it would have been impossible to transfer their entire business to the confines of a perfectly lit studio. 
So we brought the studio to them. We partnered with the talented photographer Sage East to create a pop up studio inside each business. If you're just getting into photography, setting up a studio at home is easy.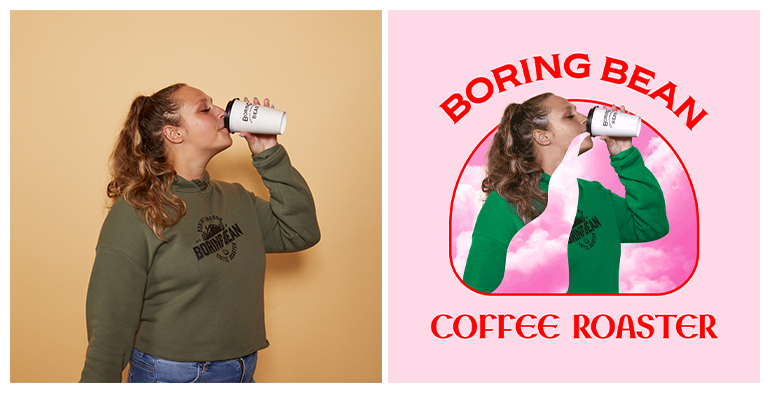 "The project overall aimed to promote small businesses that were extremely unique and I am all for shining light on things that are overlooked and not appreciated," Sage shares. "My approach was figuring out how to merge the type of business with the owners/workers personalities. Similar to a 'This is me. And this is what I do' theme. I felt that these two combined would create some amazing imagery."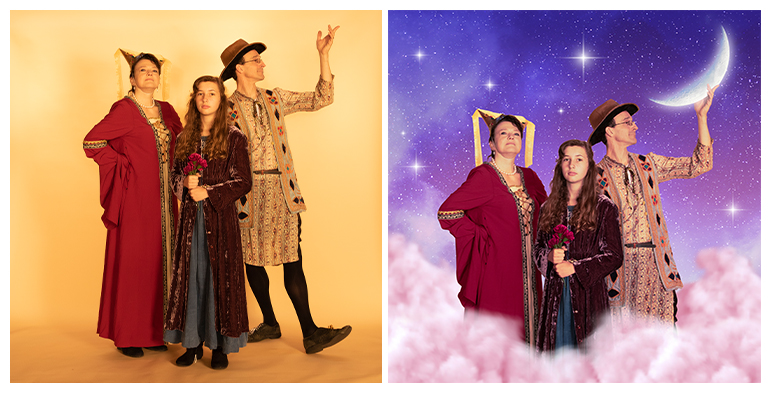 Production Tip from Sage: "Because some of the subjects weren't used to being in front of the camera, it was imperative that I made them feel comfortable. I spoke to them about their business, had a few laughs, and aimed to create a safe space for each and every single one of them. This allowed me to see a peek into who they are and what they value – making it easier for me to capture it all into one photo."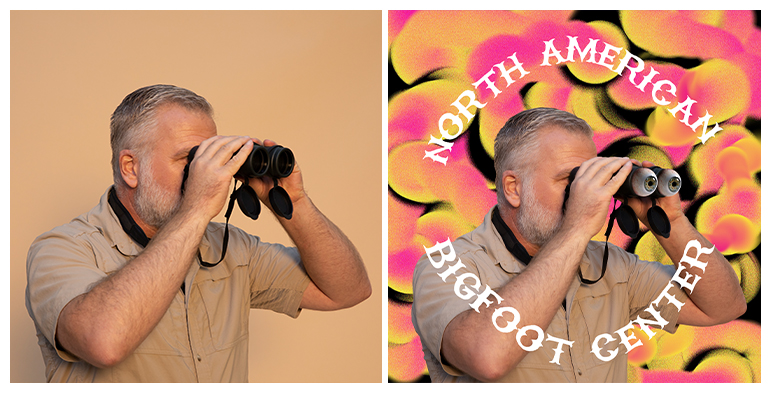 Creating the Unboring Look and Feel
With our campaign concept locked and small businesses selected, we then had to come up with a way to share it with the world. We decided on a campaign landing page that could hold all of the unboring stories in one unified place. But when it came to designing the overall look and feel of our campaign, we were faced with an interesting challenge: how do we create a type lockup that embodies the transition from 'boring' to 'unboring'? In typography, a type lockup is a way to maintain design consistency when introducing a name. 
We were basically asking ourselves, what does 'unboring' design look like? We settled on creating a dynamic typeface that had two modes. One was straightforward and clean (our 'boring' mode) and the other playful and unexpected (our 'unboring' mode). We partnered with Spanish type designer Marta Cerdà Alimbau to create a type lockup that can transform through motion. Having the ability to add movement and playfulness felt like a perfect match for our premise of turning something that seems dated and stale, into something imaginative and inspiring.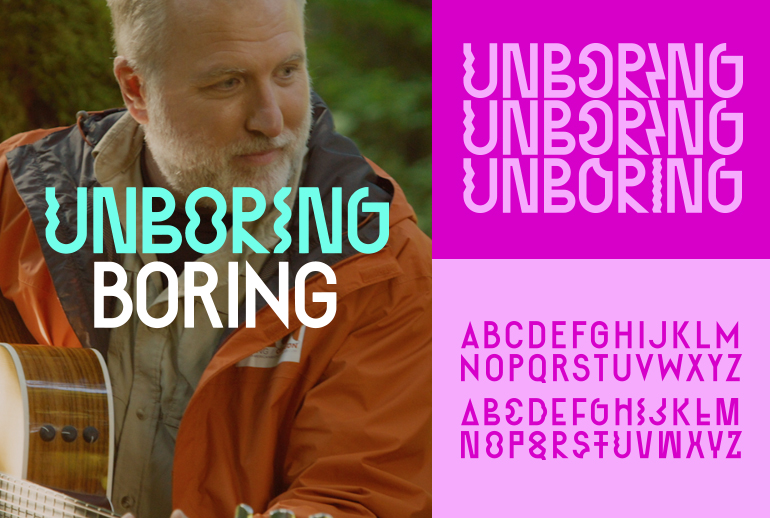 "The fact that it was going to be animated helped inform what kind of letters would work best." Marta explains how motion shaped the thinking behind our type. "The text would be alive and so we had another layer of information to play with, another mode of expression and movement. It felt like it was just asking for someone to animate it."
These were some of the other type lockups that we explored. They all feature an element of both the expected and the unexpected.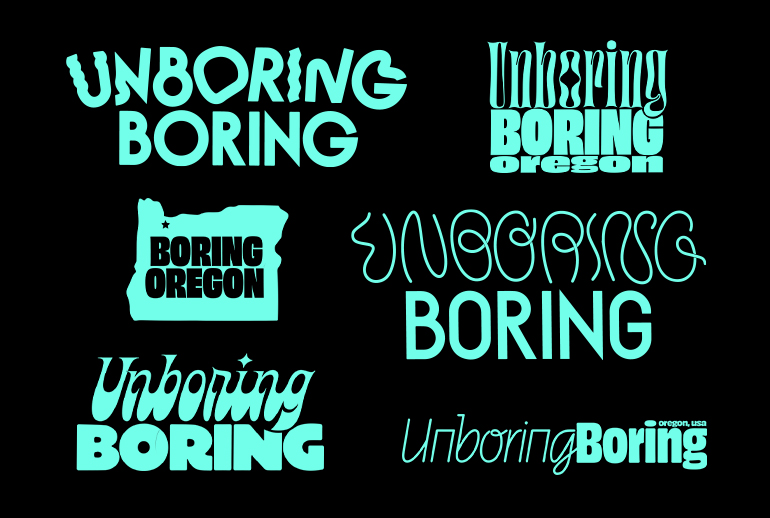 If you're curious about type lockups or want to create your own logo, we have plenty of resources to help you along the way. Check out the Ultimate Guide to Logo Design to get started designing your own. There are also tons of font articles on the Picsart blog. 
Bringing Unboring Stories to Life
So you have a story. And have pulled together some nice looking photos, type lockup, and designs to tell it. But how do people find all of that good stuff you've been laboring over? The answer is… Marketing!
We knew early on that we wanted to create a destination where we could house all of the Unboring stories and provide additional resources for creators to learn how to make similar designs.
On top of that, we also wanted to celebrate the town of Boring and the work we've done together with the three businesses we partnered with, driving in visitors from surrounding communities. That's why in the next few days we are rolling out several billboards, mainly in the Portland area. And because we want to show these businesses some local love, we'll be featuring the videos in local movie theaters so we can bring their stories to life "on the big screen" while also supporting independent theaters.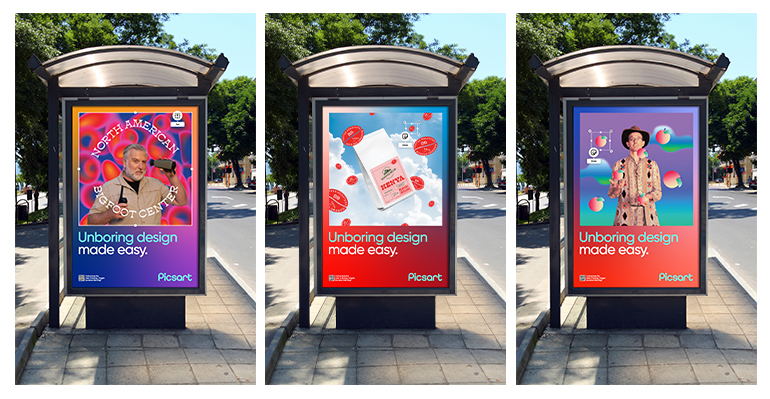 No Such Thing as Boring
Everyone has a story to tell that is unique to them. What one person might find boring, others might find fascinating. That's why we're trying to make things a little… unboring.  
Whether you're a creator, business owner, or just someone who wants to express their creativity, don't let self doubt creep in. So often we hold back on an idea because we think people might not like it. Have the confidence and conviction to bring your authentic self forward. Because at the end of the day, there is no one like you in the world, and that's what makes you interesting.
Picsart is a full ecosystem of free-to-use content, powerful tools, and creator inspiration. With a billion downloads and more than 150 million monthly active creators, Picsart is the world's largest creative platform. Picsart has collaborated with major artists and brands like BLACKPINK, Taylor Swift, the Jonas Brothers, Lizzo, Ariana Grande, Jennifer Lopez, One Direction, Sanrio: Hello Kitty, Warner Bros. Entertainment, iHeartMedia, Condé Nast, and more. Download the app or start editing on web today to enhance your photos and videos with thousands of quick and easy editing tools, trendy filters, fun stickers, and brilliant backgrounds. Unleash your creativity and upgrade to Gold for premium perks!