A wedding is one of the most memorable events of a person's lifetime. It's no surprise that people are willing to pay top dollar for photographs that capture the raw emotion and beauty of their special day. As a wedding photographer, it's your job to set up and capture snapshots for the couple to look back on and remember the love and happiness they felt on their big day for years to come. Here, we'll dive into what you'll need to know about wedding day photography and share our top wedding photography tips to set you up for success!
What Are the Biggest Challenges of Wedding Photography?
Wedding photography is in a league of its own. You're taking pictures of one of the most important events in a person's life, it's a fast-paced day with many people involved, and you only have one chance to get the perfect shot. There are no do-overs.
One of the biggest challenges of being a wedding photographer is being ready to shoot at a moment's notice. On the big day, it can feel like you're expected to be everywhere at once. You'll need to recognize the most meaningful and memorable parts of the day and snap photos of them before the moment is over. 
Furthermore, while you're shooting weddings, you may not have the most helpful subjects. The couple and their families will likely be stressed (and they'll definitely be preoccupied) with everything going on in the wedding ceremony and reception. It's not their job to make sure the photos turn out great, after all. It's yours.
Yes, wedding photography is a huge responsibility, but it can also be incredibly rewarding. Plus, a wedding photography business can be a fulfilling career or photography side hustle. The trick to getting photographs that the bride and groom will treasure forever? Preparation, preparation, preparation. Read on for our best tips for photographing a wedding day.
10 Top Wedding Photography Tips
As you become a more seasoned professional wedding photographer, you'll compile your own tricks of the trade, and your workflow will become second nature. But if you're just starting out, you'll need to do a little research to make sure you don't miss anything important. These wedding photography tips and tricks are a great place to start:
Explore Your Style
Every wedding photographer has their own unique style. If this is your first wedding, take some time to explore your personal photography skills, especially as they relate to the types of photos you'll take at a wedding. This can include things like group photos, nature shots, indoor settings with low lighting, and fleeting romantic one-on-one moments. Are you comfortable shooting both inside and outside? Is your style bright and colorful, moody and romantic, or more bohemian natural filters? Having a consistent style will let the couple know what to expect from their wedding album and help all of your photos have the same look and feel.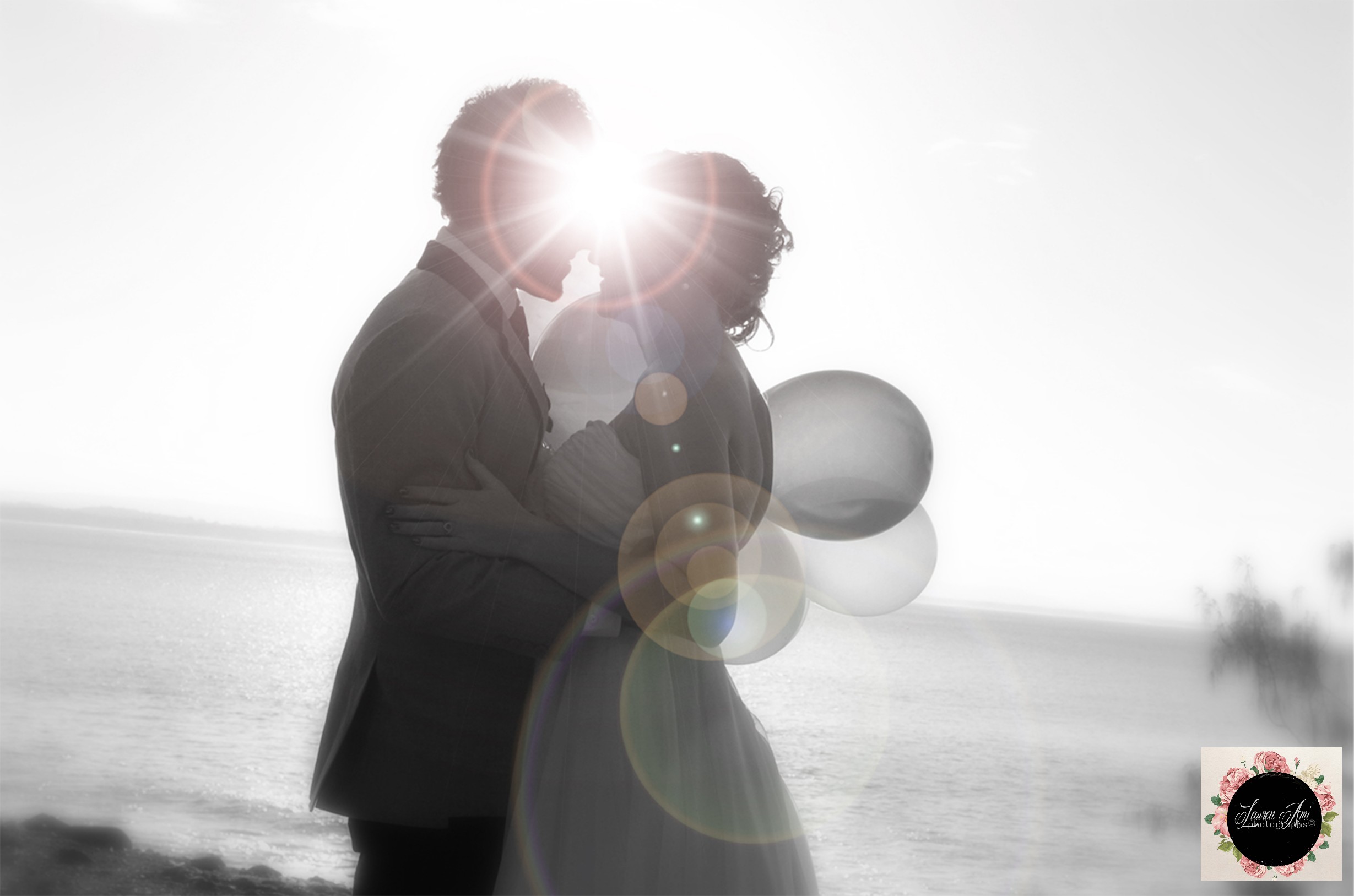 via PicsArt
Create a Shot List
Ask the couple ahead of time for a shot list, including which family members, bridal party, and groomsmen they'd like to get photos with. Is there a special element to their attire that is particularly meaningful? Be sure to include all of these on your shot list so come wedding day, you can check off each shot to ensure that you don't miss anything or anyone. You don't want to send the wedding album to the happy couple only for them to realize they never took a photo with a favorite relative!
Pro tip: Corralling the family for photos on the big day can get stressful, especially after the bar has been opened and the reception is in full swing. Ask the couple for a volunteer family photo coordinator — preferably someone who knows everyone's names — to help move things along quickly.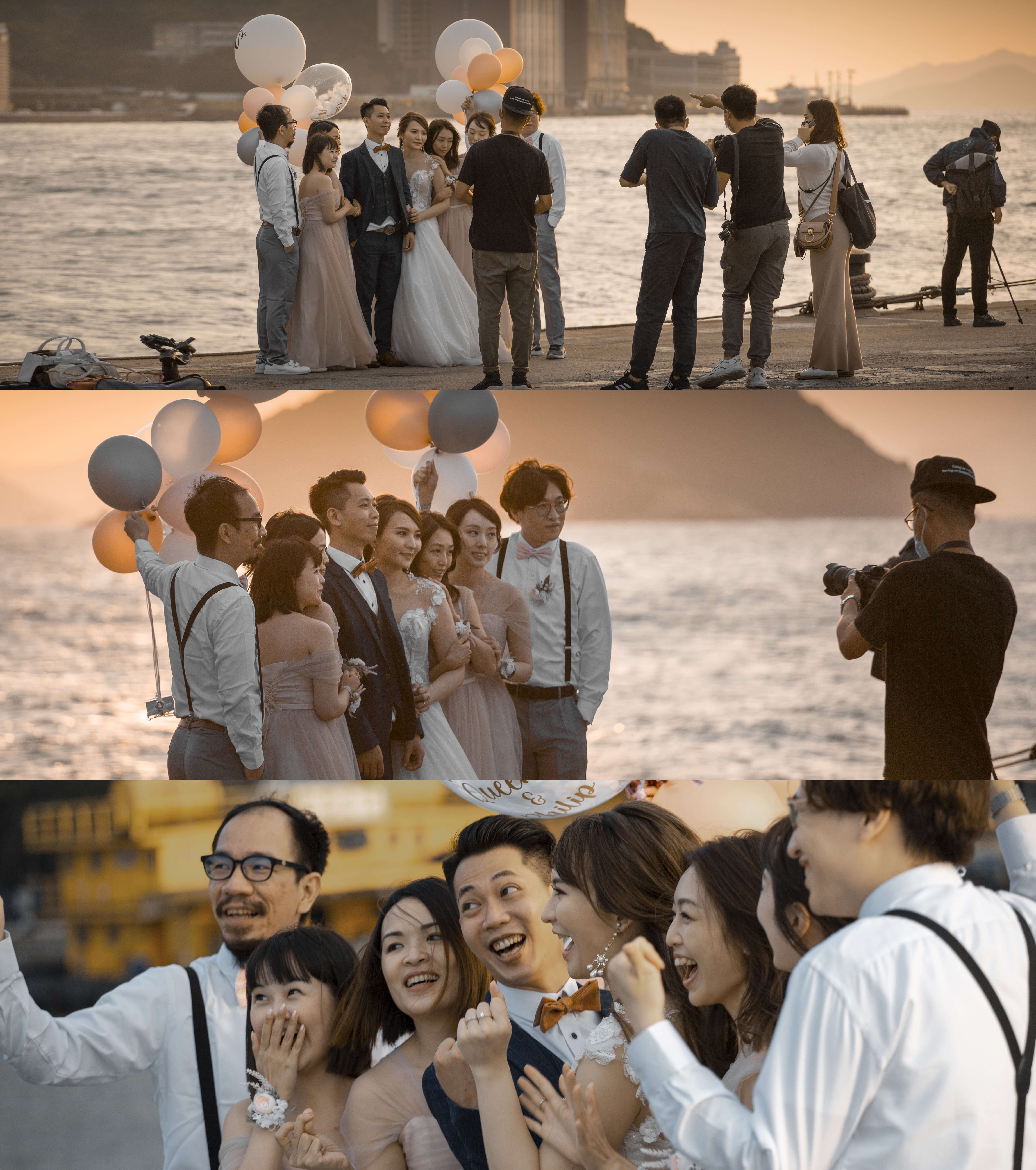 via PicsArt
Do Your Research
Familiarize yourself with wedding photography techniques and poses. Then, create a mood board or album of different poses to show to the couple. Ask them which poses they like the best or if there's a particular angle or style that they don't like. Then make sure to incorporate all of this feedback on the big day.
This is also a great time to show the couple your photography portfolio. If they're familiar with your photography and editing styles, they'll know exactly which type of photos to expect from you.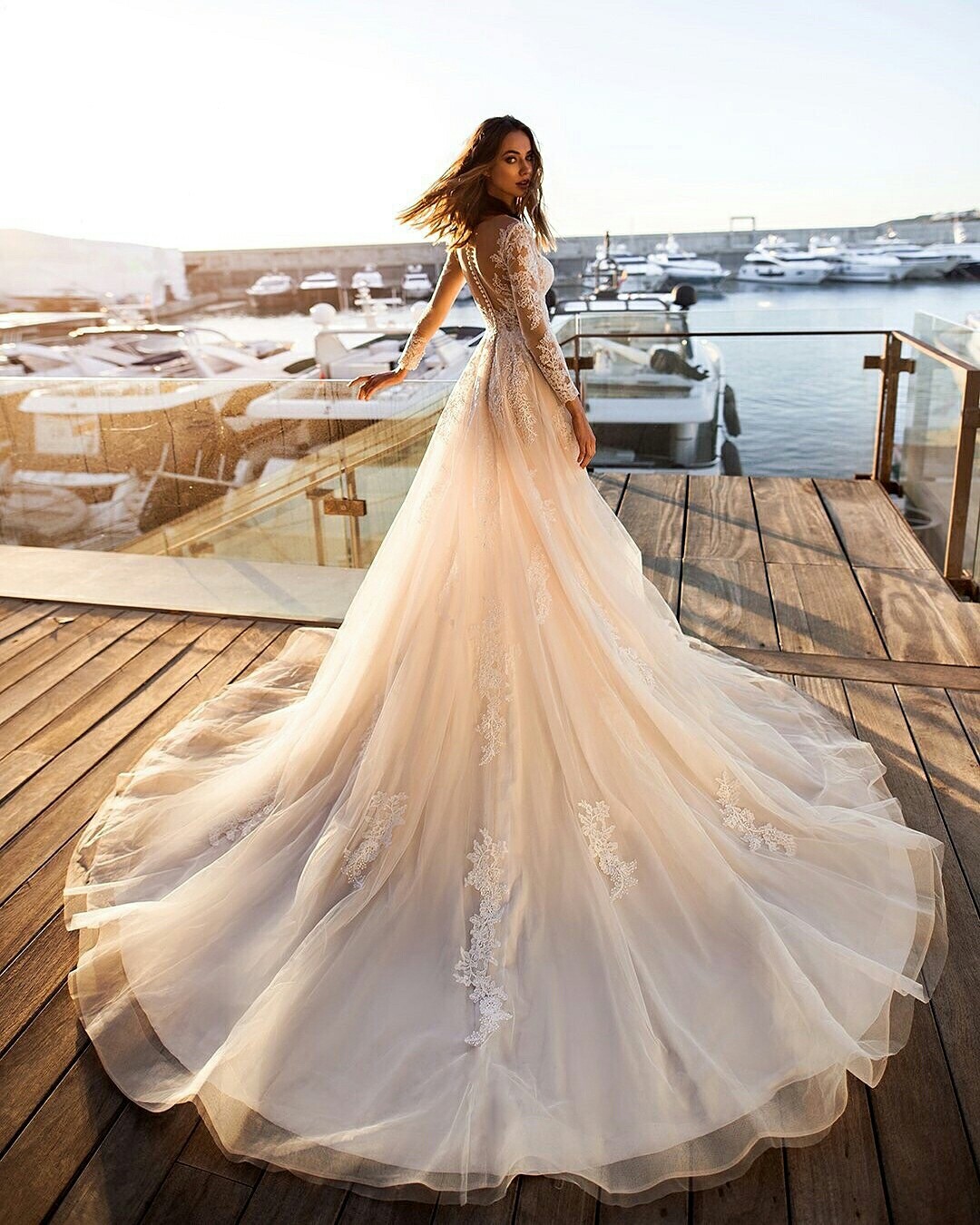 via PicsArt
Visit the Location Ahead of Time
If possible, take a trip to the ceremony and reception venues before the wedding day. If you're photographing a destination wedding, you can look up pictures of the venue online — especially photos of other weddings — to help you prepare for the big day. It'll also be a major source of new wedding photography ideas! 
Bring your camera(s), tripod, and flash, and give yourself time to walk around and get a feel for the place. Where will you take your photos? Is there a great private spot for a first look photo? Where is your light source? Will there be natural light or artificial light? The best backgrounds for your photos will be uncluttered, away from foot traffic, and out of direct sunlight.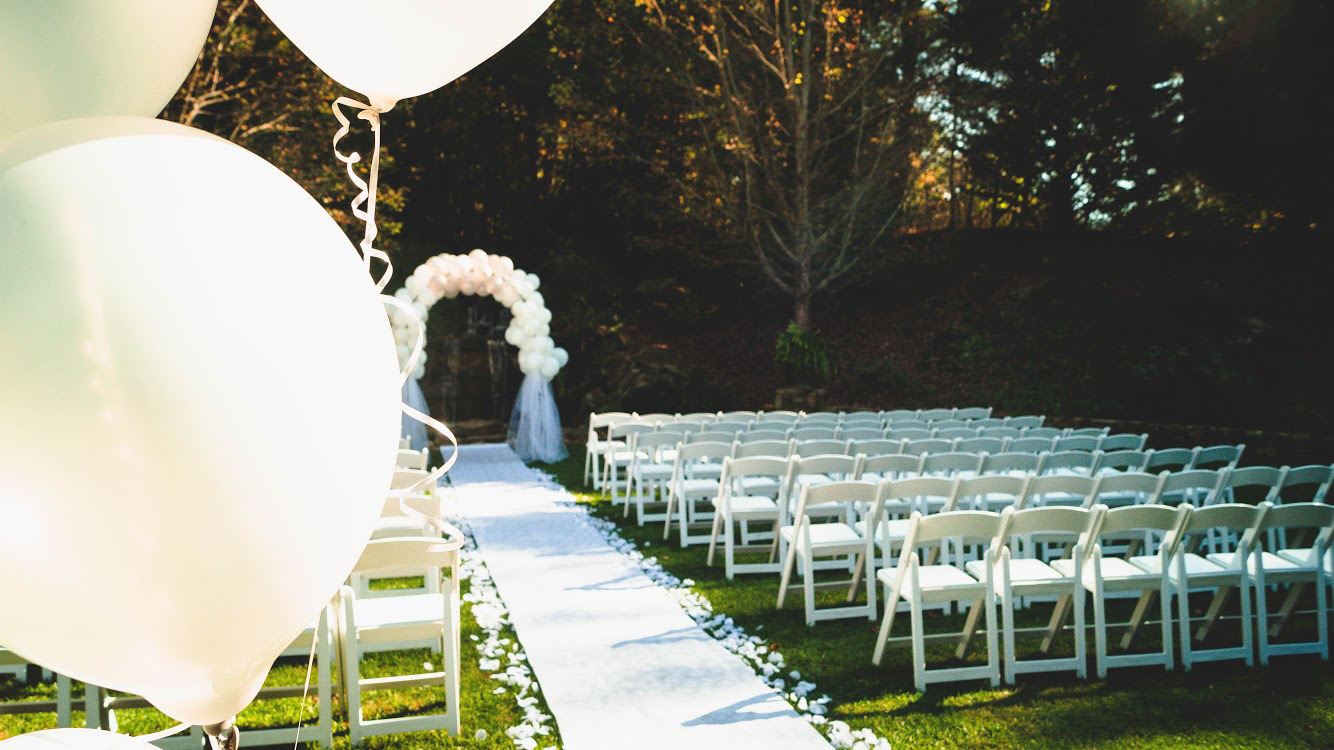 via PicsArt
Be Overprepared
You only get one chance to photograph a couple's big day. Plan for different weather scenarios, bring backup camera batteries and blank memory cards and check your camera throughout the day to make sure you're actually getting (and storing) all the shots you need. It's also a good idea to create a step-by-step itinerary of the day and match it with your shot list so that you have enough time to photograph all the important moments as they happen. 
If you can, bring a second camera (or even a second shooter) with you on the big day. The more angles you can get, the better! Plus, having two cameras means that you don't have to spend the night switching between wide-angle and longer lenses.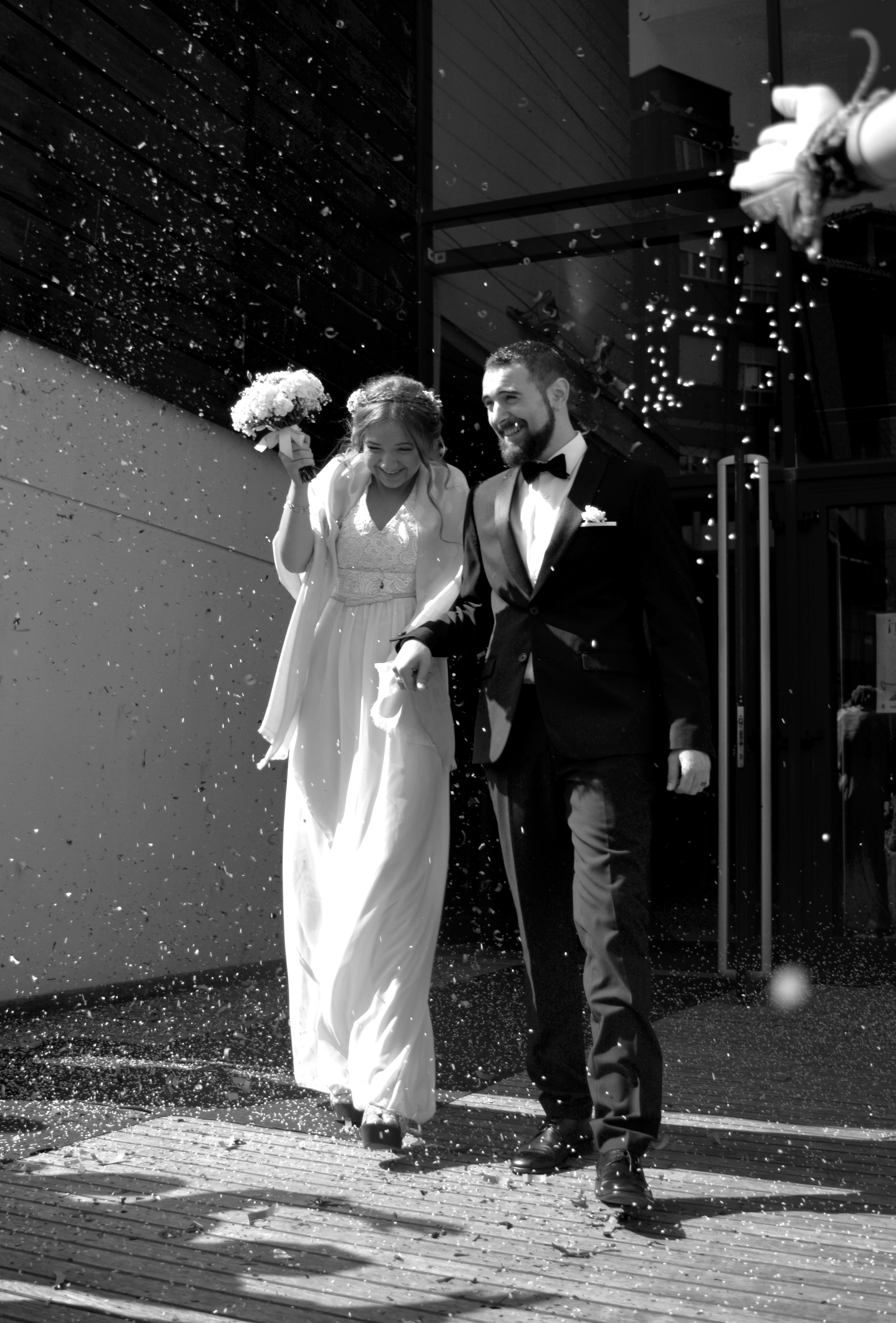 via PicsArt
Embrace the Small Details
A wedding is a rush of big emotions for a couple, and it can be easy for little details to get lost. As the photographer, it's your job to capture all of the beautiful details of the wedding so the married couple can look back on them for years to come. Make sure you get close-up photos of the rings, the bride's dress and veil billowing in the wind, jewelry, shoes, bouquets and boutonnieres, table settings, party favors, and any other details the couple chose to include in their big day.
While we're on the subject of small details, here's a wedding photography tip: turn off the shutter sound on your camera. No one wants beeps or other sounds interrupting their vows!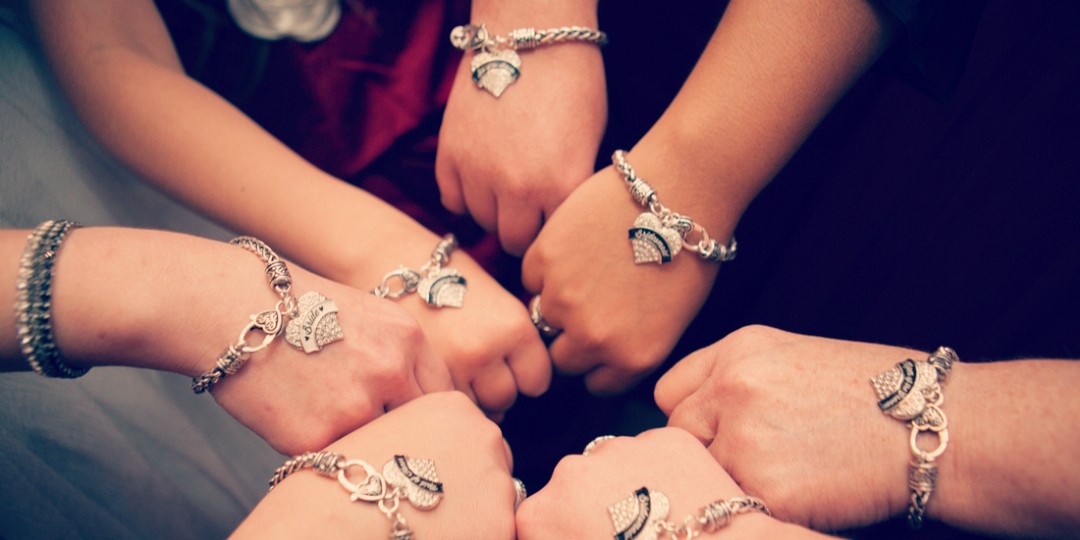 via PicsArt
Be Bold to Get the Shot
Wedding photography is not a job for the timid. You're ultimately the one in charge of documenting the wedding day, and the couple will expect you to take control to get the good shots they've paid for and dreamed of. Your job is incredibly important, but the bride and groom are still the stars of the day. Be assertive to get the photos you need without disrupting the event or drawing too much attention to yourself.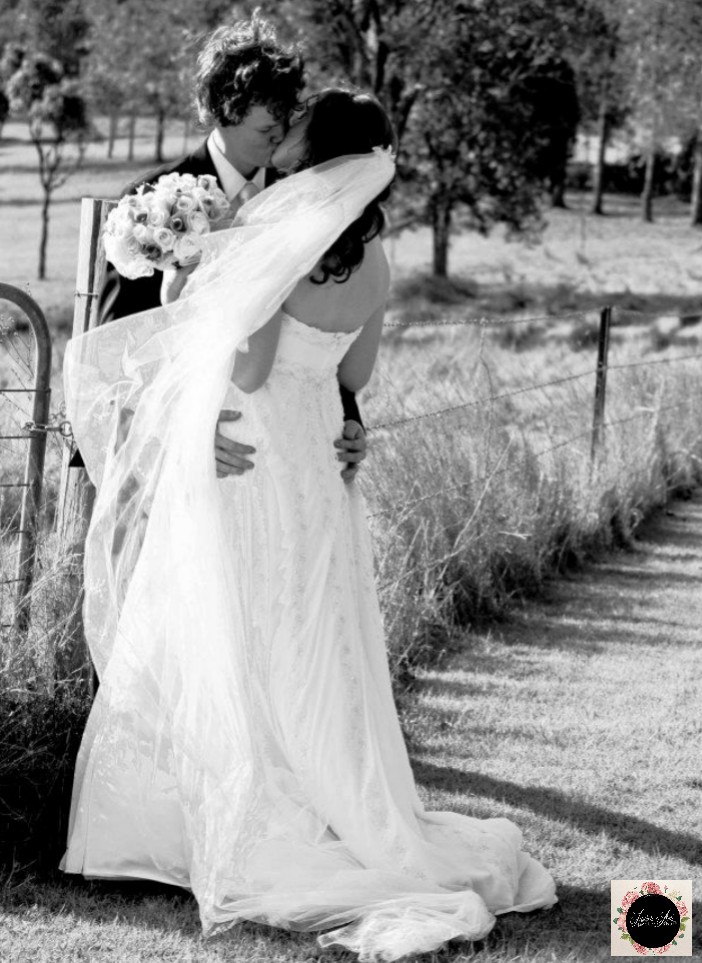 via PicsArt
Learn to Make Your Own Light
You can't count on there being ideal lighting during the wedding and reception. A camera flash can help you work around this, but it's not always the best option. If you do use a flash, look into a flash diffuser that can help soften the light. Wedding photography techniques for capturing darker scenes include:
Using a fast lens at a wide aperture

Increasing the ISO

Using a reflector to bounce the light

Using the image stabilization feature on your camera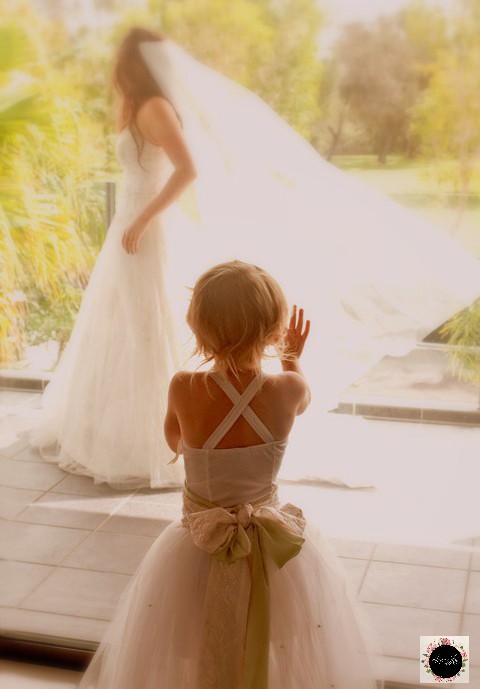 via PicsArt
Set Yourself Up for Success With a Quality Camera
Though smartphone cameras have come a long way in the past few years, there's still no substitute for a quality digital camera. You'll need something that can support a wide range of angles, lighting conditions, and distances. Look for a full-frame DSLR or mirrorless system with autofocus. Ideally, you should be able to quickly switch between your own camera settings and presets to keep up with the fast pace of a wedding. It'll also help if your camera lets you shoot in a RAW file format, as it will give you the most freedom when you start editing your images.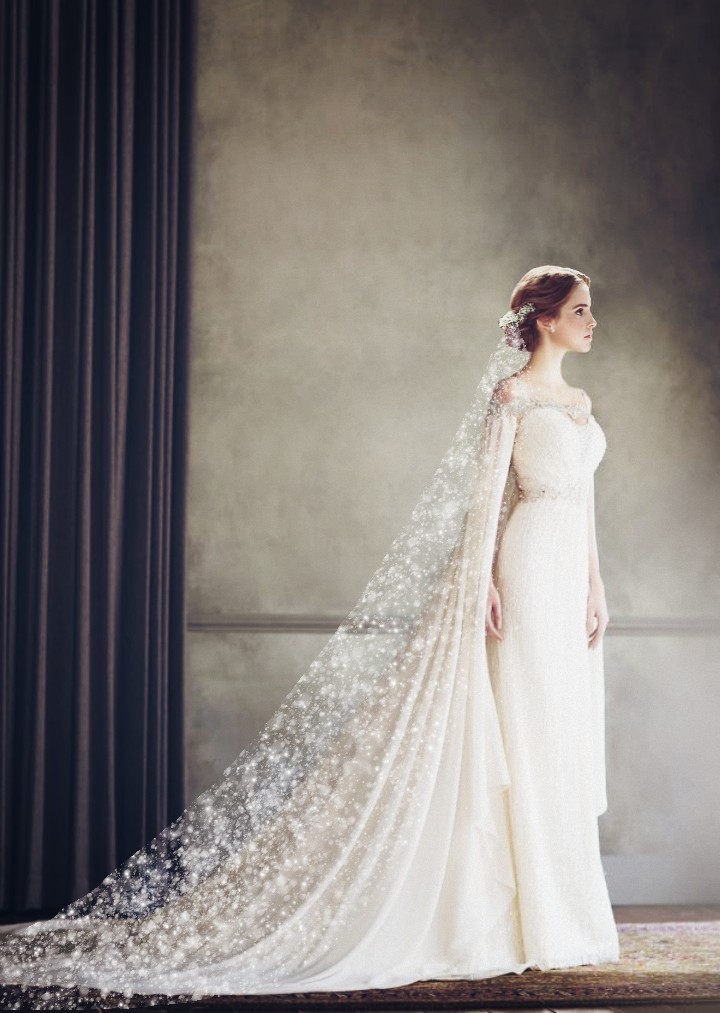 via PicsArt
Edit Your Portfolio Like You'll Edit Wedding Photos
There are three distinct stages of wedding photography: pre-event preparation, the actual wedding shoot, and post-event editing. The last phase is when you bring everything together by strategically cropping and adjusting the lighting, coloring, and focus of your wedding shots. Photo and video editing software like PicsArt helps you pull out important details from the wedding photos and polish your images to perfection. Practice editing on your portfolio photographs so you're familiar with your photo editing suite before the wedding. It'll help you edit that golden hour sky or sunset to the way it actually looked, vs how your camera may have captured it.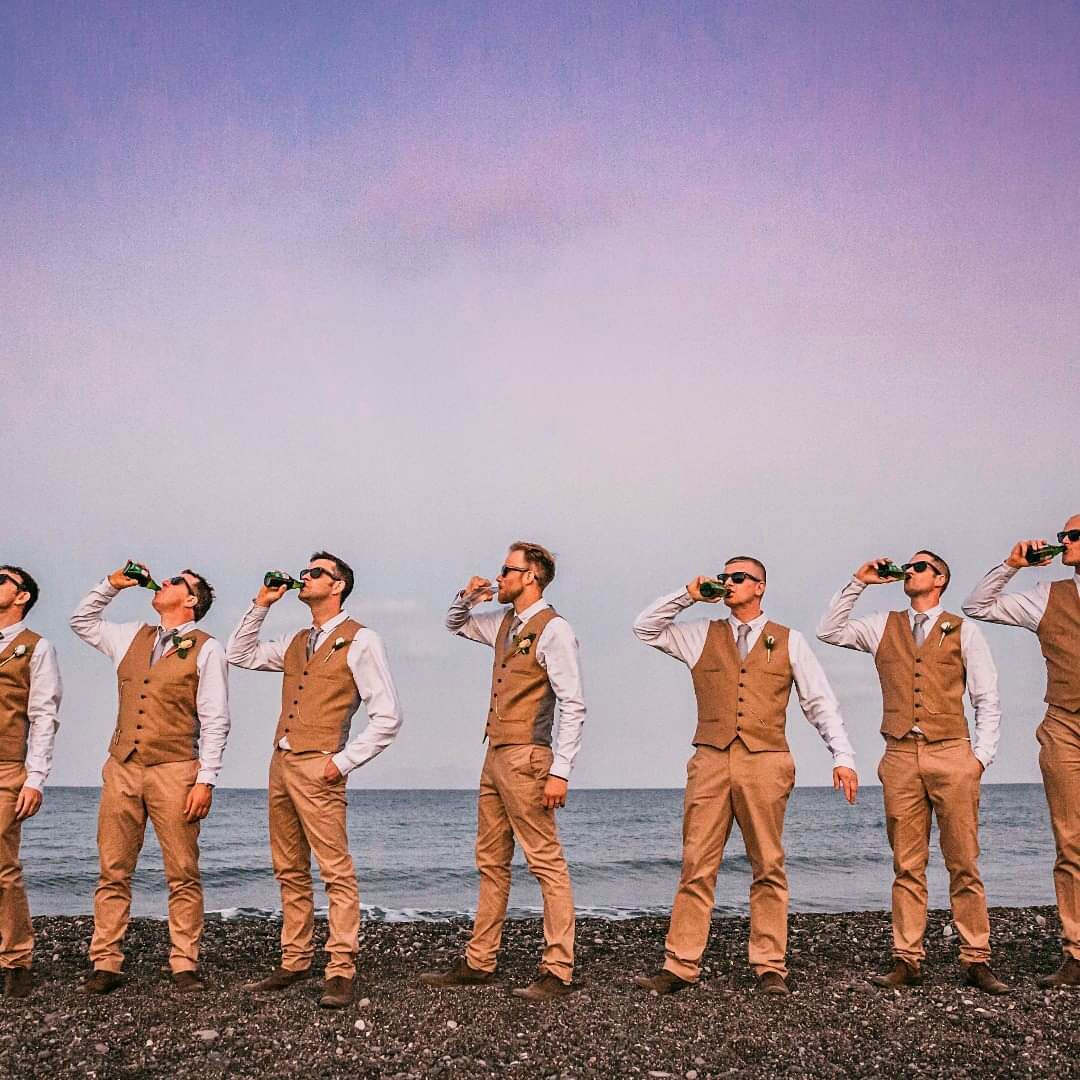 via PicsArt
Wedding Photography Ideas 
After you've familiarized yourself with the basics of how to do wedding photography, it's time for the fun, creative part — planning your shot list! The way you frame a photograph (and what you choose to photograph) will help you stand out as a professional wedding photographer. Here are a few wedding photography ideas to get you started:
Think About Perspective 
Don't be afraid to get creative with your shots! Take photos from a variety of angles. Think: down low, from above with and without a drone, and wide-angle. Wedding photographs typically contain a lot of formal, posed pictures, so the creative, dramatic, and unstaged ones will really stand out.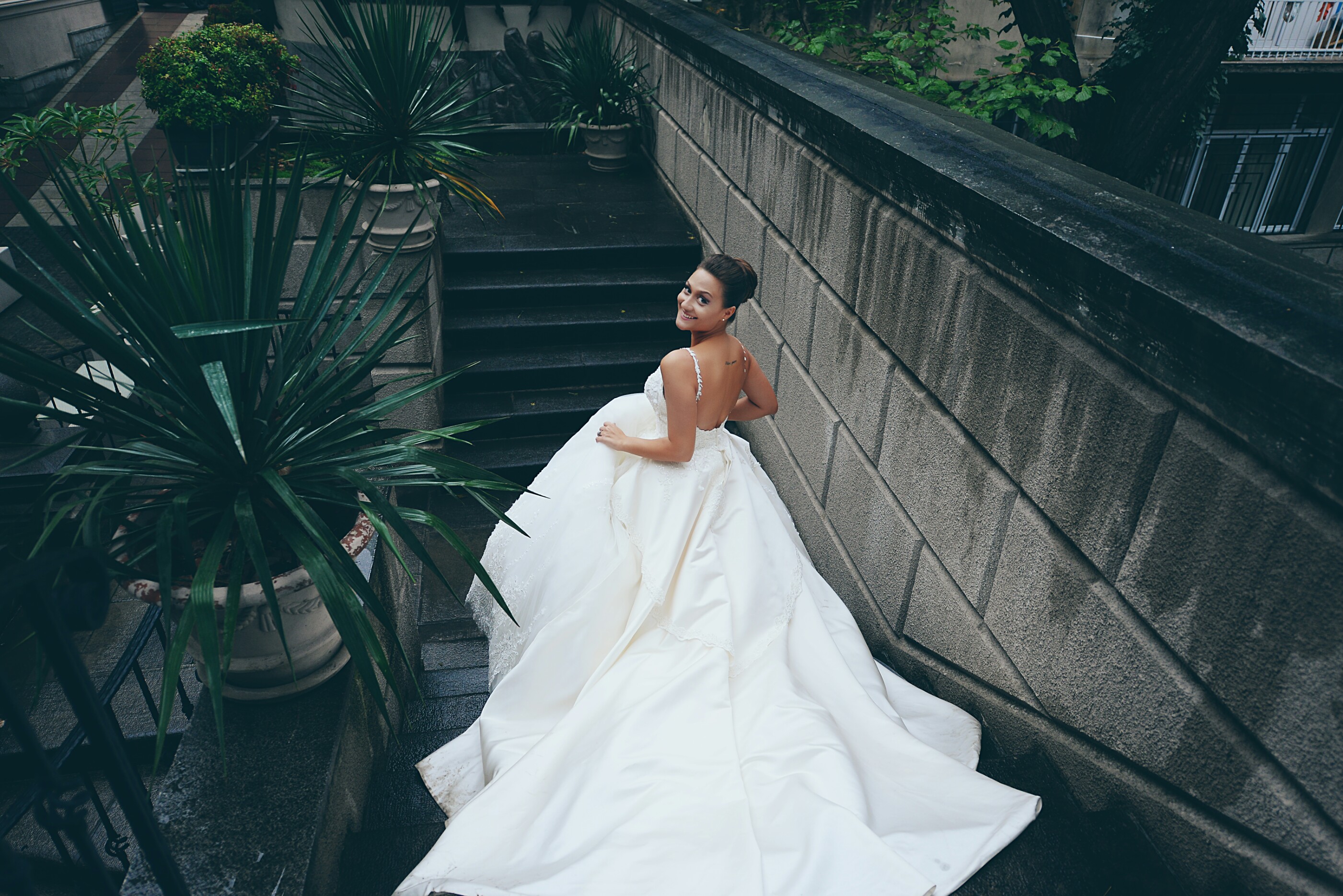 via PicsArt
Need some help getting started? Check out this post for a quick refresher on teaching yourself photography.
Get a Shot of Everyone. Yes, Everyone. 
It may seem like a big ask, but it's well worth it to try to get all of the wedding attendees in one photo. You'll probably need to find a way to take this photo from above, such as a ladder or balcony. Then, ask everyone to gather on the dance floor or in another open area. Take the photo quickly, because everyone won't stand still for long! Alternatively, consider taking shots of attendees during the speeches, while you have a captive seated audience reacting to heartfelt or funny speeches. It's a great way to capture candid moments.
Try Out Continuous Shooting Mode
During the wedding and reception, you'll want to be able to shoot a lot of photos really quickly. You never know which split second will give you the best picture, whether it's a twirling of a dress on the dance floor, a favorite song lyric belted out by the crowd or a heartfelt speech that leaves everyone in tears. By using continuous shooting mode, you'll be sure to capture every aspect of the important, unplanned moments.
Take Some Time for Bridal Boudoir
A special kind of female bonding happens when a woman's bridesmaids and close relatives help her get ready for her wedding day. As a wedding photographer, you should take the time to capture these intimate moments. If logistics allow and you have a second photographer or they're getting ready at the same venue, then you should take photos of the groom getting ready too! These moments spent apart before the ceremony are full of emotion and will be fun for the newlyweds to look back on together after they're married.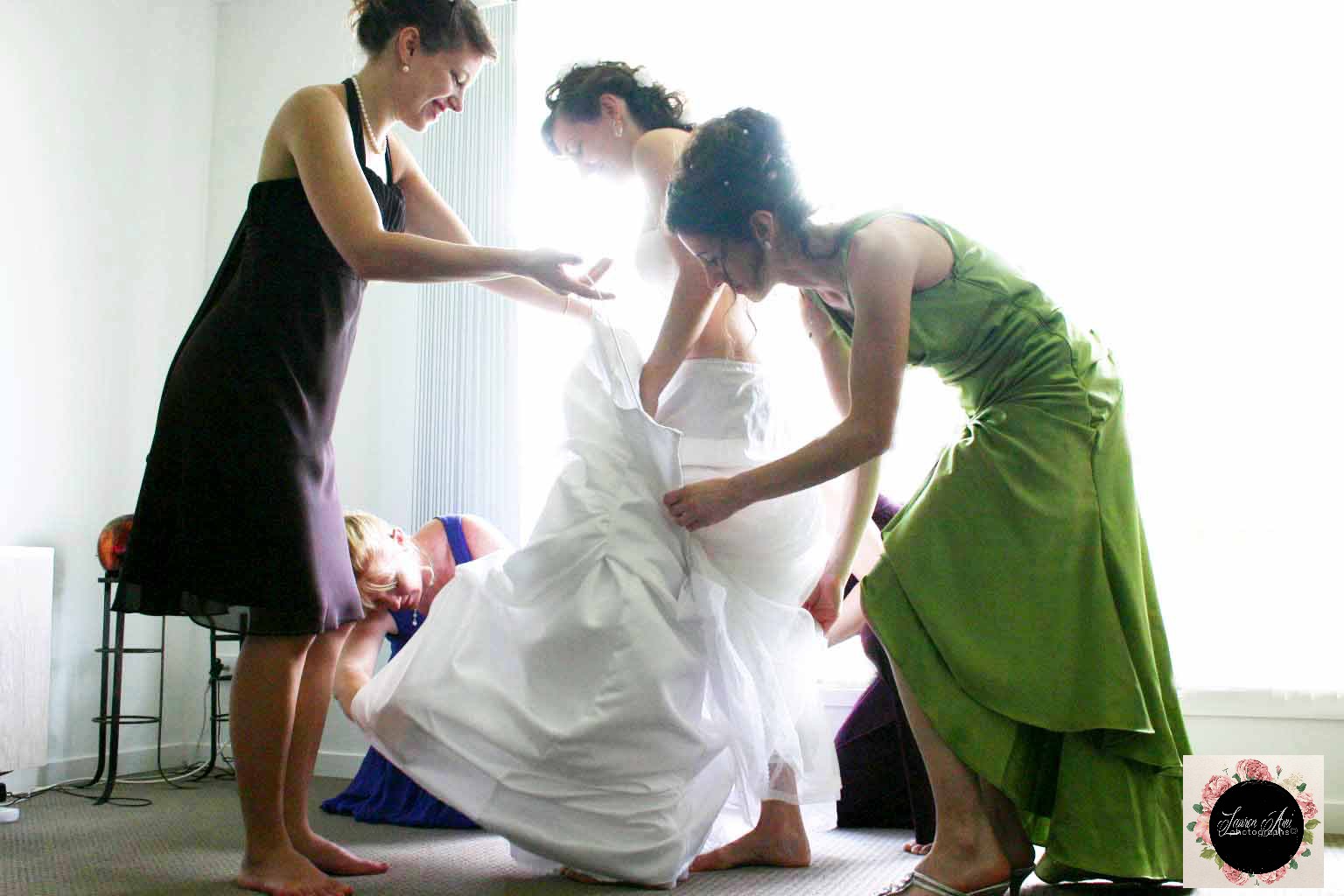 via PicsArt
Don't Forget the Firsts
If you're looking for wedding photography ideas, start with the firsts. A wedding is filled with memorable moments that are "firsts" for the married couple — first look, first kiss, first cake cutting, first dance, etc. These moments are extremely important, but they can be challenging to capture because they go by quickly. Use their itinerary to set yourself up beforehand, so you are in the right location to capture a good shot without being in the way of their firsts. A fast shutter speed can also help you take multiple photos of these special fleeting moments.
Photograph the Guests
A couple puts so much effort into planning (and paying for) their big day. When they look back on their wedding, they'll want to see photos of their guests truly enjoying themselves. Throughout the day, look for opportunities to take candid photos of guests having fun on the dance floor, chatting with each other during the reception, and congratulating the bride and groom. These may end up being some of your best shots.

A good wedding photography tip? Anytime someone is smiling, it's a moment worth remembering with a photograph.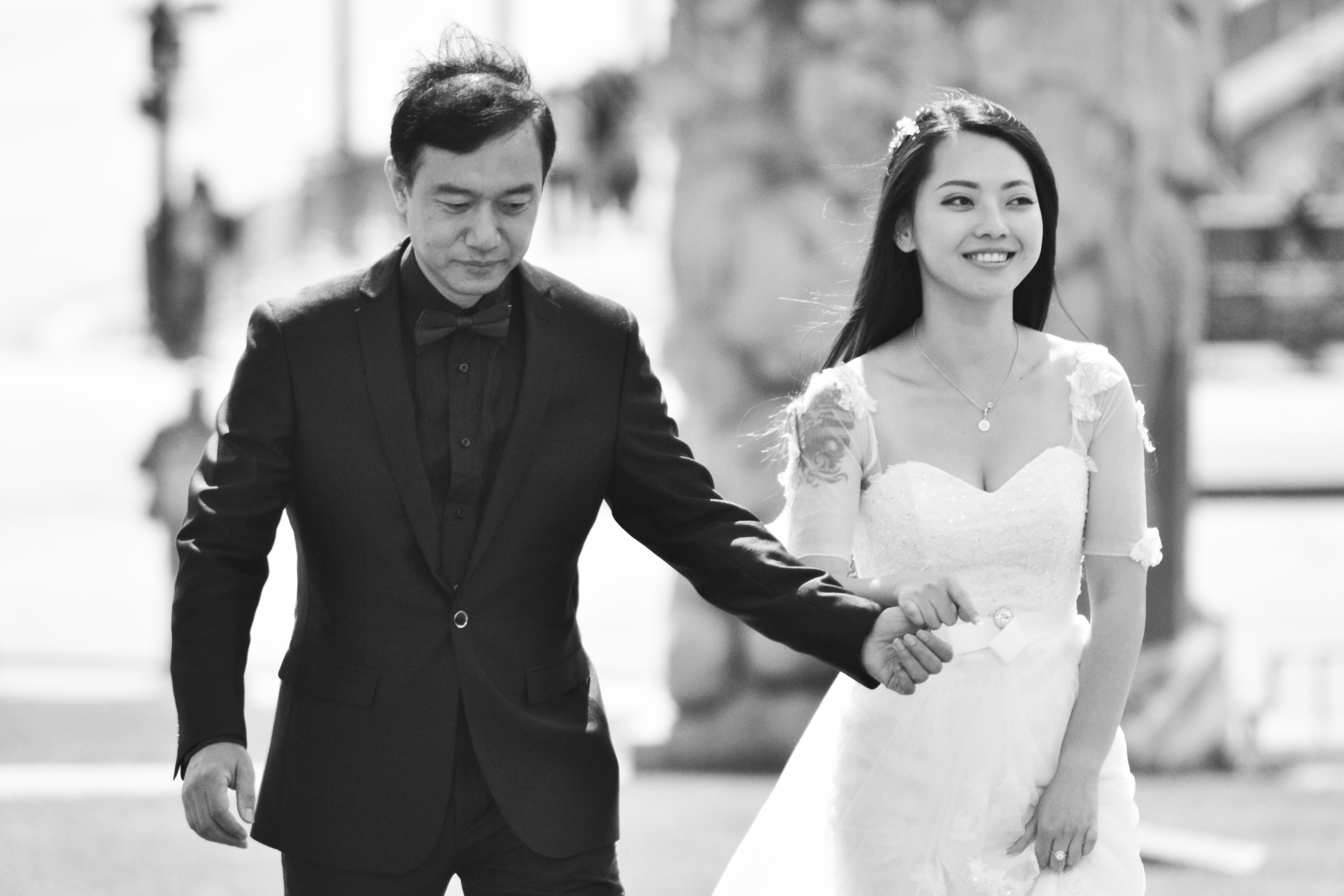 via PicsArt
Create Loving Wedding Photo Designs 
Each photographer has their own rules for how to do wedding photography well. As you get more into photography, you'll find your own groove for taking and editing wedding pictures. However, the following wedding photography basics should help you set yourself up for success on the big day:
Step 1) Work with the bride and groom to create a shot list. This will include all group shots and any creative poses or special parts of the day that the couple knows they'll want pictures of. The photos on this shot list shouldn't be the only photos you take, but they should be your priority.
Step 2) Create your wedding day go-bag. This bag should have everything you need to shoot the happy couple on their wedding day — camera(s), lenses, extra battery packs and memory cards, shot list, flashbulbs, and anything else you need to craft the perfect shot.
Step 3) On the day of the wedding, use everything you've learned to capture the special moments on camera. Make sure you get all of the photos on your shot list, as well as fun candid photos of everyone smiling and having a good time.
Step 4) Edit a handful of photos quickly. A lot of photographers like to send a special sneak peek to the happy couple the day after the wedding to get them excited for the full photo package to come in the coming weeks. This gives them a handful of photos to post to their social media accounts and Instagram stories (and likely tag you, drumming up new business for you!) and share with their friends and family before traveling home. 
It's easy to edit your photos quickly on the go in PicsArt. If you're editing in the app, simply touch the plus sign (+)  at the bottom of your screen to upload an image. In the bottom toolbar, tap Tools and then Crop to crop the image and cut out any non-essential or distracting parts of the photo. Here you can also easily resize an image for any social platform so it's perfectly cropped for their posts. 
Tap Retouch on the bottom toolbar. Then, use the different settings on the bottom toolbar to reduce wrinkles, eye bags, and blemishes. When retouching, make sure your effects are very subtle, unless the bride and groom have requested otherwise. While hiding the occasional pimple is often welcomed, the couple will still want the photos to be an accurate representation of them and their guests so use this selectively. For example, the whiten teeth tool is great to remove runaway lipstick smudges or food that might be stuck in between the teeth during dinner photos.
Tap on Effects to add a filter to the photo. If you tap on your selected effect a second time, you can edit it even further to get the image exactly as you want it. When you're editing multiple photos of the same wedding, using the same filter on all of them can help you achieve cohesion across the entire album. If you have an established wedding photography aesthetic, you can easily make your own custom presets and save them as a PicsArt Replay so you can quickly apply the same filter to all of your photos, giving them a cohesive look and feel. 
Step 7) When you're finished editing, click Next on the top right of your screen. From there, you can save your edited photo and share to your PicsArt profile.
That's it! Now it's time to get your next wedding photography client set up. 
Picsart all-in-one Photo and Video Editor, Collage, and Sticker Maker is the world's largest creative platform with over 150 million monthly active creators and influencers. Picsart has collaborated with major artists and brands like Taylor Swift, The Jonas Brothers, Gwen Stefani, Maroon 5, Lizzo, Meghan Trainor, One Direction, MONSTA X, Warner Bros. Entertainment, iHeartMedia, Condé Nast, and more. Download the app today to level-up your photos and videos with thousands of quick & easy editing tools, trendy filters, fun stickers, and brilliant backgrounds. Unleash your creativity with Picsart and upgrade to Gold for awesome premium perks!