Whether you're novice or a professional photographer, chances are you've probably heard of HDR photography. HDR has been a feature on smartphones, including iPhone and Android, for some time now. But, could you point out what is HDR photography? What does HDR mean after all? 
Well, get ready to be an HDR photography expert. We're breaking down what HDR photography is and everything you need to know about it. We'll teach you the differences between good HDR photography and bad HDR photography all while teaching you how to use HDR settings. Once you know how to use HDR, we're even going to show you how to edit your HDR photos. 
What Does HDR Mean?
Before you can start snapping away, we need to address the elephant in the room: What does HDR mean? 
HDR means High Dynamic Range photography. Essentially, it is the process of stitching together multiple images to create one final photo. In a burst, the same scene is captured at the same time but in different exposures. Once stitched together, the final image reflects an accurate exposure of the original scene. HDR photos consist of at least three photos of different exposure levels combined into one final image.
To understand the differences in the (at least) three images that form an HDR photo, we first need to understand what an exposure range is. First, there is a light sensitivity range which is dependent on the type of film being used or the light sensors in a digital camera. Next, there is the luminosity range which is affected by the light of the scene being photographed. Then, there is the opacity range and reflectance range of the captured image. All of these individual characteristics build a photograph's exposure range.
The first snapshot in an HDR photo capture is a mid-range exposure shot. The second shot layers in the highlights, determined by the light sensitivity, and the third shot is for layering in the shadows. The shadows of a shot are determined by the opacity range and reflectance range. 
This might feel pretty technical, especially if you are new to the photography scene. Simply put, HDR photography is a photo made up of multiple exposures of a high contrast scene at different levels of brightness. The best light from each scene is layered together to create one eye-catching photo.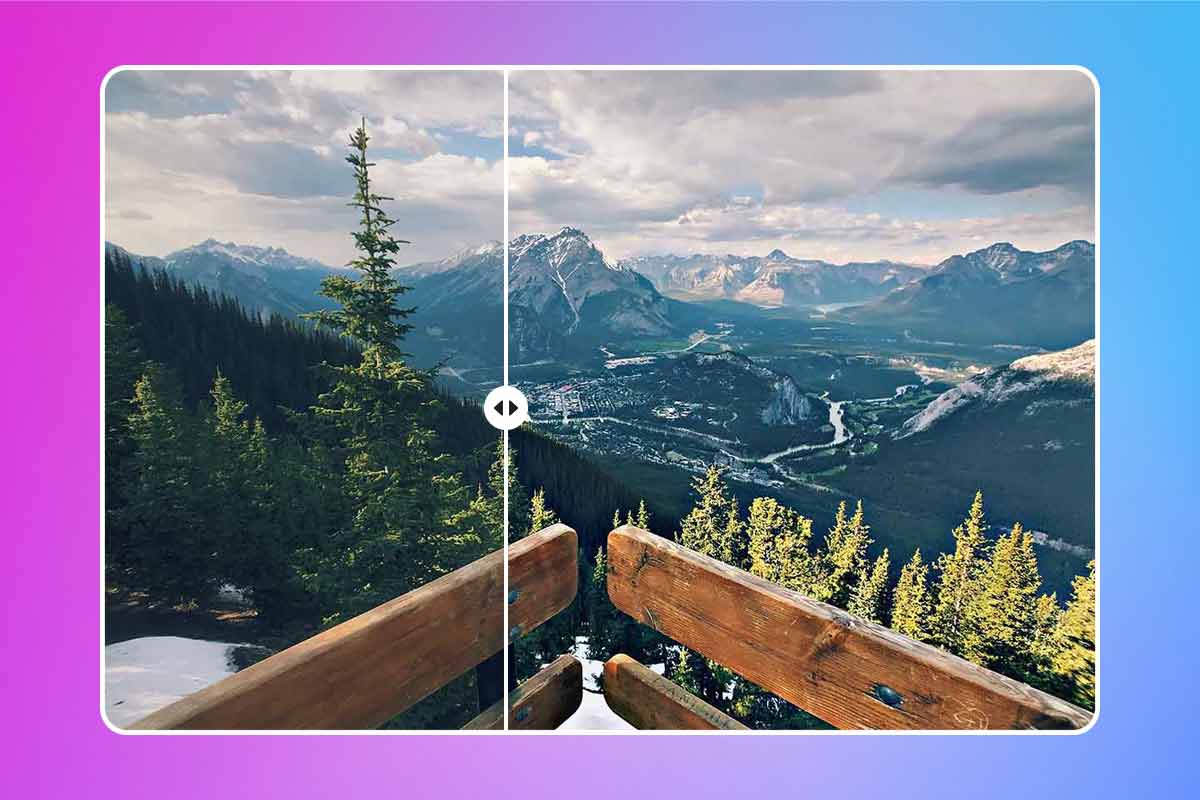 Good HDR vs Bad HDR Photos
Like any style of photography, HDR photography is an art. You have to hone in on the skills and techniques, not just know what they are. And, there's a visual difference between good HDR vs bad HDR photography. 
Bad HDR images look fake or oversaturated. Not knowing when to use HDR settings can be a contributor to producing a bad HDR photo. If you're just getting into photography and using the automatic HDR features on your camera, you might be getting unrealistic HDR photography. When the HDR settings are not used correctly, photos can look over-processed and unappealing. Note how the below HDR photo looks oversaturated and unrealistic.
However, when the technique is used correctly, a good HDR photo is subtle and looks naturally brilliant. Good HDR photos require minimal post-production editing. In fact, you likely won't want to touch the contrast, as that's what keeps the photograph looking natural. As you can see in this example below, the ocean colors look more natural. This is an example of good HDR photography that captures the richness of the range of blue colors without looking unnatural.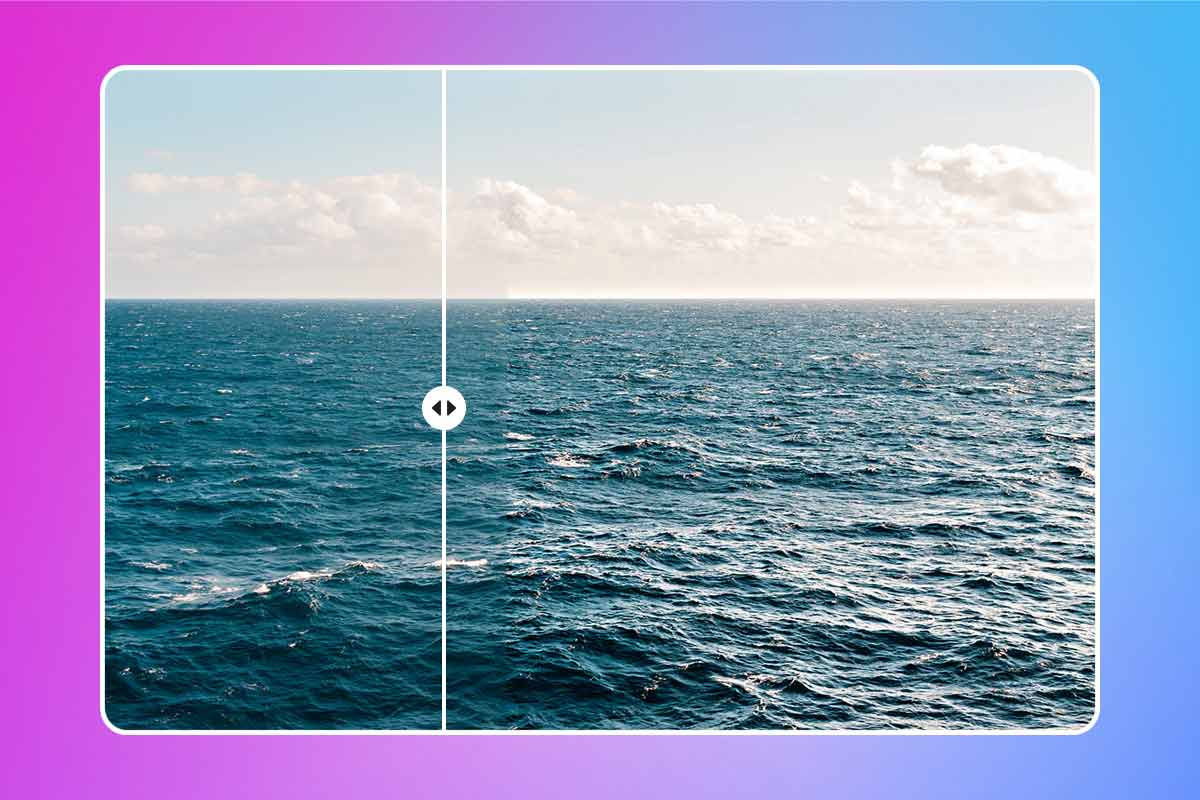 HDR For Camera vs HDR For Phone
You might think you need to use a DSLR or mirrorless camera to capture an HDR image. Luckily, that's no longer the case thanks to recent improvements on mobile phone cameras. In fact, we're going to let you in on a little secret… It's way easier to capture HDR photos on your phone vs. a professional camera.
On a professional camera, three images of varying exposure ranges need to be captured and layered together. Luckily, a lot of cameras have an auto mode for HDR settings. However, if you are shooting manually, you need to capture three images with the values of 0, +3, and -3 +3 on the exposure value meter. Once you have your series of RAW images, you can merge them together using software to create an HDR image.
Shooting in HDR on your iPhone or Android device is easy as long as you have the feature turned on. If you're on iOS, when the HDR setting is turned on then your camera will automatically capture three separate images and merge them together into a single HDR image. This single image is saved to your camera roll. Another way to utilize the HDR setting is to have it turned on "Auto." When in Automatic mode, your camera phone will automatically detect high contrast scenes and use the HDR setting as necessary.
The Android vs iOS experiences are slightly different. The HDR setting needs to be turned on in the camera settings on an Android device. It might also be called "Rich Tone" depending on the device model. When using this setting on your Android, your phone's camera will capture multiple exposures in a quick sequence and automatically stitch them together to create a final HDR photo. That final photo will be saved to your camera roll as a single photo. 
When To Use HDR?
The next important detail to master is knowing when to use HDR. Using an HDR setting will usually help you take more vivid, rich photos if in the right situation. If your camera or device has an auto-HDR mode, it will automatically sense when your scene should use the setting. However, if you are shooting manually, consider the following situations when considering when to use HDR.
Shoot in HDR when there are low-light and backlit scenes. The scene might appear too dark, but using HDR will brighten the foreground. This will bring a balance in exposures to your photo.
Also consider using HDR when you are doing landscape photography. Landscape settings often have high variables of contrast and color to them. HDR settings can help balance these variables out. You can capture the sky and its details without washing out the land and its details. It's the best of both worlds. Because of this reason, shooting in HDR is great for sunrise and sunset photos (especially at golden hour).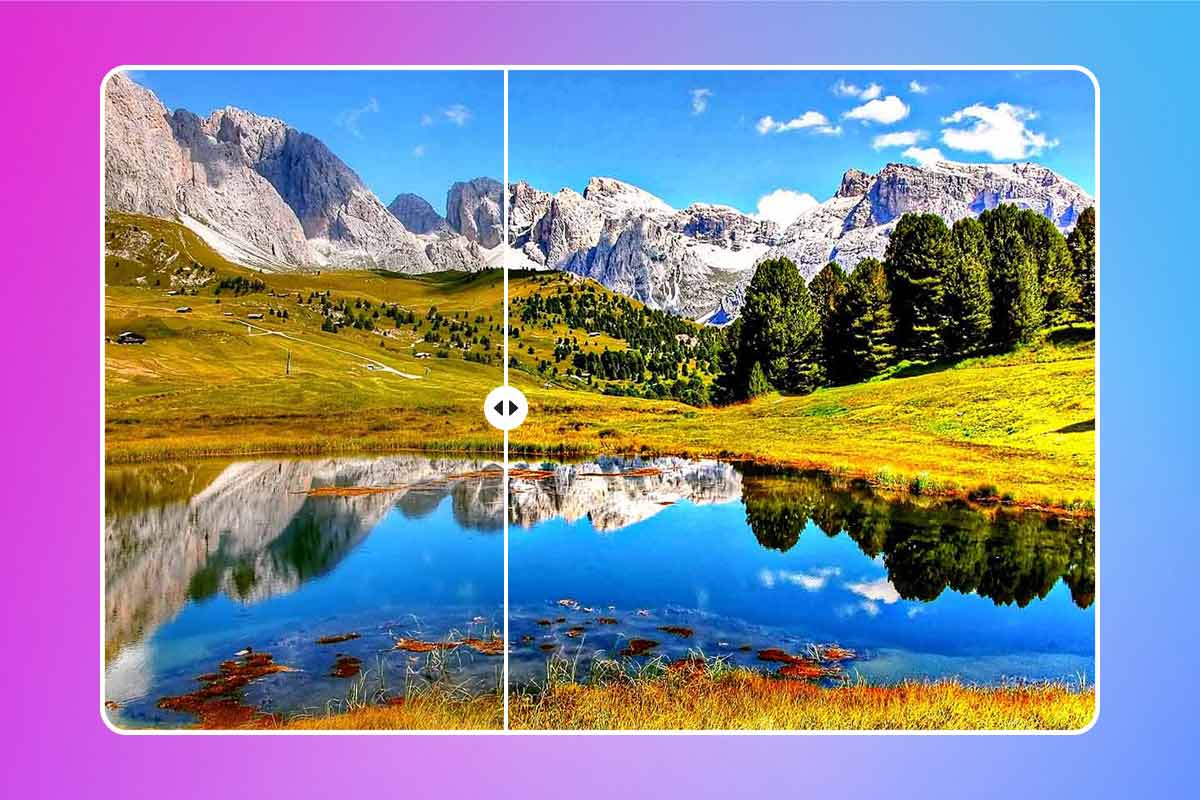 Finally, you should use HDR settings when you are taking portraits in the sunlight. Too much bright lighting on someone's face can cause their features to be overexposed or covered in dark shadows. By shooting headshots outside in HDR, you can even out any harsh lighting and capture a more flattering picture.
Now that you know when to use HDR, you should also have a sense of when not to use HDR. Avoid using HDR settings on your phone or camera when there is movement in a photo, there are high-contrast scenes, or when the colors of your scenes are vivid. These are all situations that will create interesting photos on their own. Shooting them in HDR could ultimately end up washing them out. 
How To Use HDR?
Now that you know when to use HDR, it's time to learn how to use HDR. It's easy enough on a phone camera. All you need to do is make sure the HDR setting is turned on in your camera app. This can be done through your phone's camera settings. 
However, if you are using a digital camera, you'll likely need to capture an HDR photo in manual mode. First thing's first – familiarize yourself with your camera's manual. Not all cameras are the same, so knowing the basic settings on your particular camera model is key in taking HDR photos.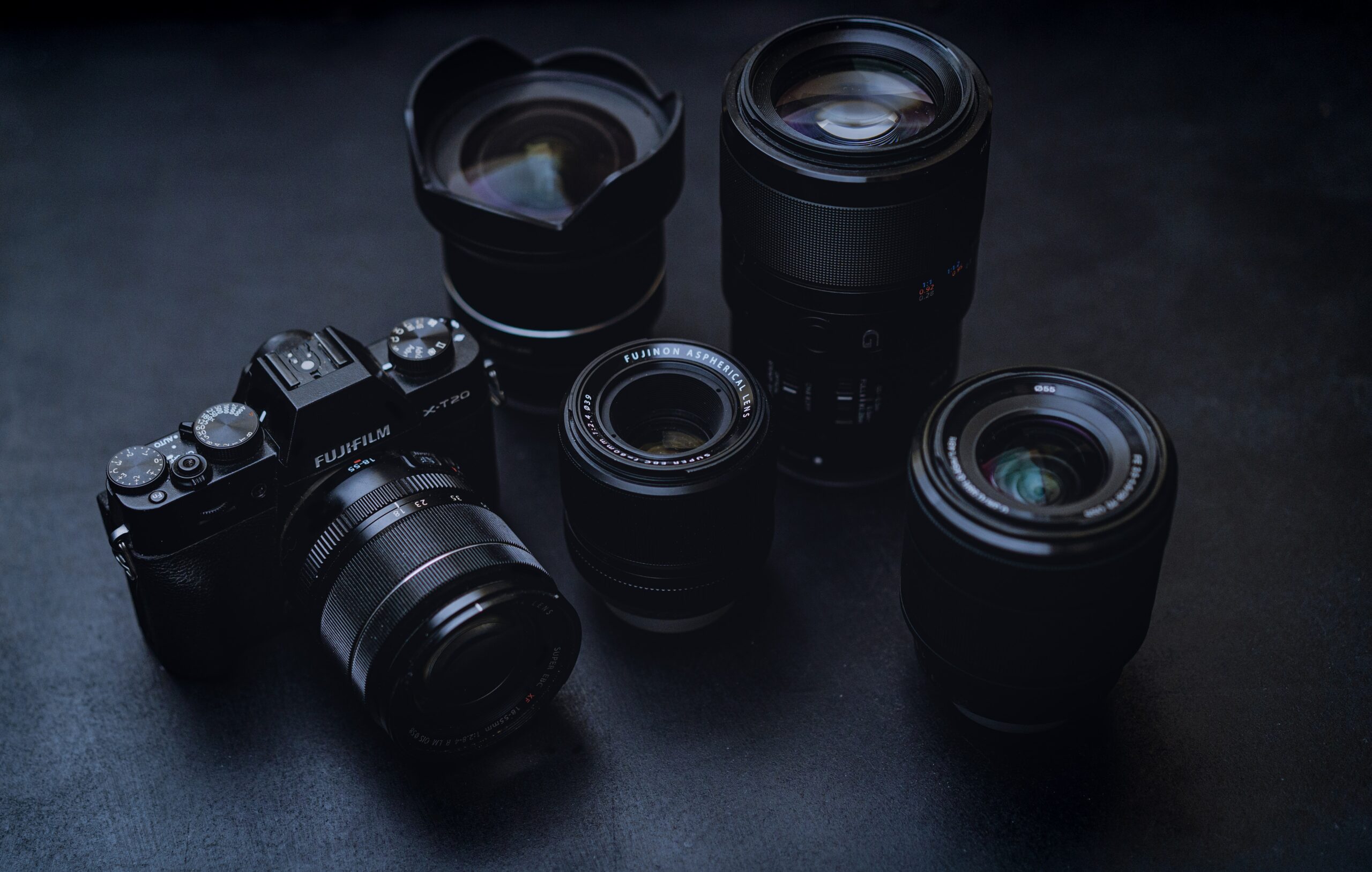 Once you are familiar with your camera's settings, locate the Auto Exposure Bracketing (AEB). AEB is the main feature when it comes to shooting an HDR image. Bracketing is a term used to describe taking multiple exposures of a scene, which is the backbone of creating an HDR image. AEB is where you will adjust the brackets on how much light exposure is taken in for each shot in the sequence. Make sure your camera is set from one exposure to at least three.
Next comes setting up your Aperture Value (AV). You want your camera to be in AV mode to help you manually capture an HDR photo. Here, you'll determine the aperture of the exposure. The camera determines the shutter speed. AV mode is great for beginners as it takes over a lot of the bracketing work for you.
From there, you'll need to adjust your camera's metering mode, white balance, and ISO settings. Metering modes can be very complicated to grasp and work with. If you are new to photography, we recommend using Evaluative Metering. To keep things simple, you can also use the Auto features for white balance, too. ISO settings determine your camera's sensitivity to light. The higher the number, the more sensitive your camera will be. Use the lowest ISO setting that will work for your situation. 
Once you have all of your camera settings ready to go, it's time to shoot. Make sure each sequence shoots at the same aperture for consistency in the merging. Don't forget to set your camera to save your images in RAW format for easy editing.
How To Edit HDR Photos With Picsart
Even after capturing your HDR images with the tips and directions above, you might still want to make some post-production finishing touches. You don't have to be an editing master to know how to edit HDR photos with Picsart. Simply upload the image you want to edit in either the desktop or mobile editing experience. From there, you'll find hundreds of effects, filters, tools, stickers, text styles, and more to perfect your HDR photography. If you need inspiration, take a peek at the Picsart blog for tons of useful editing tutorials.
When you are happy with your final edit, save and share your image to Picsart so you can inspire more photographers with your work.
Picsart is a full ecosystem of free-to-use content, powerful tools, and creator inspiration. With a billion downloads and more than 150 million monthly active creators, Picsart is the world's largest creative platform. Picsart has collaborated with major artists and brands like BLACKPINK, the Jonas Brothers, Lizzo, Sanrio: Hello Kitty, I am a Voter, Bebe Rexha, Maroon 5, One Direction, Warner Bros. Entertainment, iHeartMedia, Condé Nast, and more. Download the app or start editing on web today to enhance your photos and videos with thousands of quick and easy editing tools, trendy filters, fun stickers, and brilliant backgrounds. Unleash your creativity and upgrade to Gold for premium perks!