Instagram is one of the most visual spaces in the virtual universe. Just think about the way you navigate this space. You probably flip from photo to photo and story to story only pausing for a longer look at images that are particularly visually striking or interesting. This presents a challenge if you have an Instagram business account. Your followers are flooded with visuals on this app, so yours need to stand out. And, where there's a challenge there's an opportunity to get creative. In this article, we'll explore some Instagram post ideas and give you tips on when and how to post. These apply even if you don't have a business account and are just posting for your loyal audience of friends and family.
Why is it Important to Plan Your Posts on Instagram?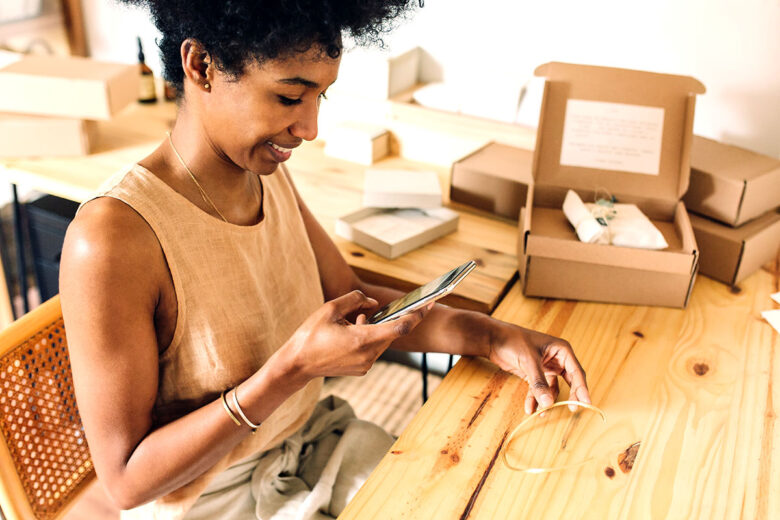 As all busy people know, our work can get away from us if we don't make a plan to finish it. Posting on social media may seem like an activity that should be low on the list because posting is so simple, but we'd invite you to consider your content first.
The best Instagram content is thoughtful and made with care. You don't need to spend a ton of time editing your Instagram pictures to get to look good. Consider a filter or some editing effects, and perhaps add some text or elements like shapes that will unify your posting style across your Instagram feed.
When you plan your posts, you have time to make them with care, and you don't end up rushing important aesthetic choices at the last minute. Planning also helps you to visualize what kind of content you'll be posting when so that you don't accidentally double up on similar content.
What is the Best Time to Post on Your Instagram Account?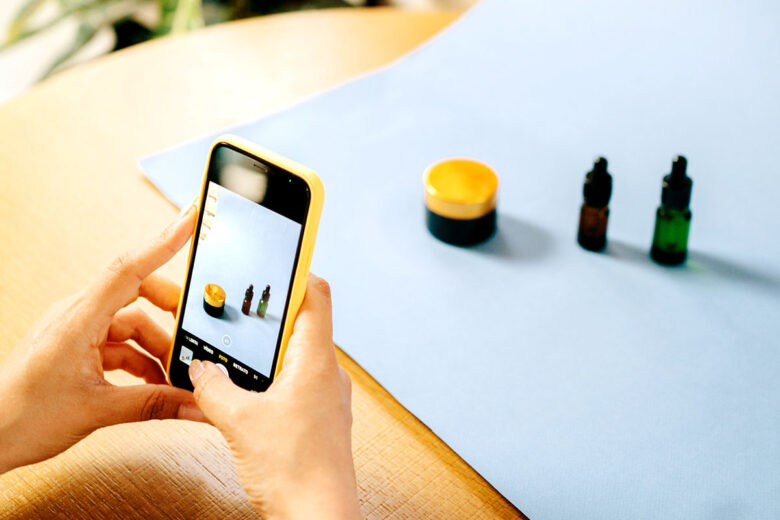 According to the experts, the best time to post on Instagram is usually around 10 or 11 in the morning, and this window can extend for a few (to many) hours based on the day of the week.
While timing is an important consideration, don't take it as an all-important one either. The algorithm behind Instagram is tricky, and guidance on when to post may not be the same for all industries.
What Does it Mean to Promote a Post on Instagram and How Can it Help Business?
Promoting a post on Instagram means taking your regular content and turning it into an advertisement. This can help your business because it essentially provides another sales and marketing opportunity. Plus, the tool is easy to use. It just takes a few seconds to convert a post.
Different Types of Content Ideas for Posting on Instagram:
High-quality product posts
Inspirational quotes

Information about upcoming promotions
Giveaways

Content that is exclusive or behind the scenes
Videos (including ones that show product features or how best to use them)

Challenges and hashtag trends
Reposted user content that relates to your brand/product

Launches and sneak peeks of new products
Fun stuff (if you're not posting for business, this is probably all you use the app for)

Tips for Generating More Engagement With Your Posts
Use hashtags so that new viewers can find you
Partner with influencers that have sway with your target audience
Post at the right time of day
Run giveaways or other interactive promotions to keep your audience close
How to Create your Posts with Picsart
You can create great Instagram content using customizable Picsart templates. But if you're ready to dive in and design from scratch, follow these steps.
On the Web
1. Open the Picsart web editor and from the Designing For section, choose Instagram and your desired post type.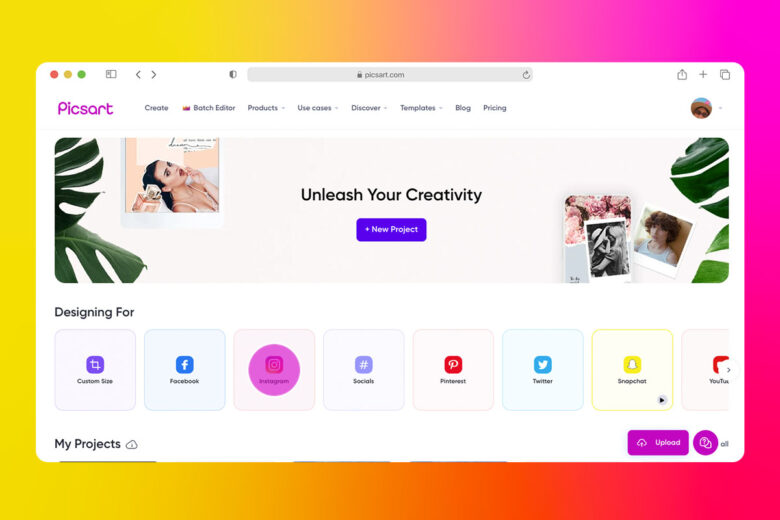 2. Click on the Uploads tool and select an image you want to edit, or search for one from the Photos tool.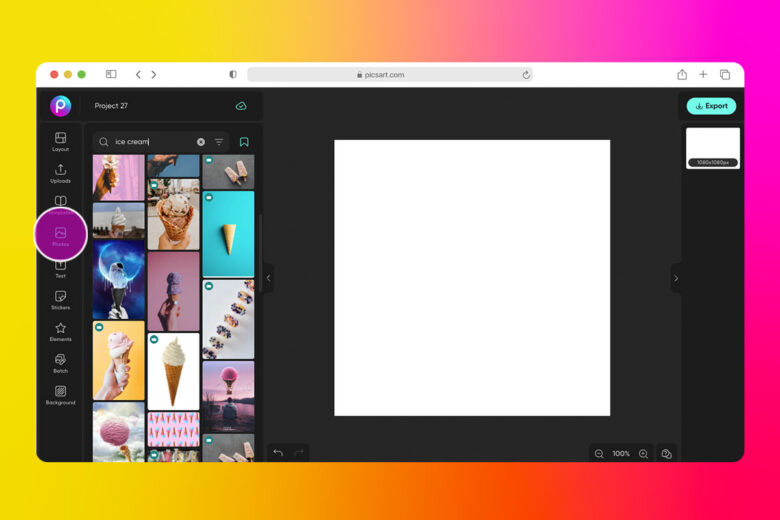 3. Above the canvas you'll find the FX tool. Click on it to bring up a range of editing effects in the panel on the left. Browse and apply the one that matches your desired aesthetic.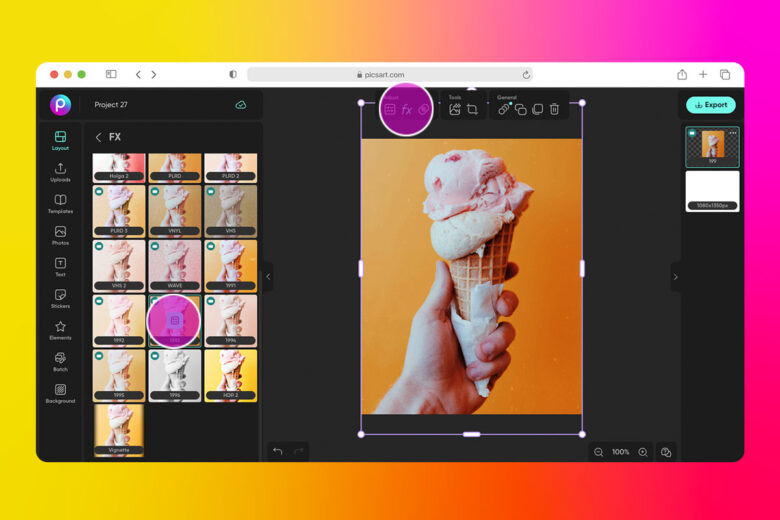 4. Click on the Text tool, choose a font and type in your copy, making any edits to the appearance required.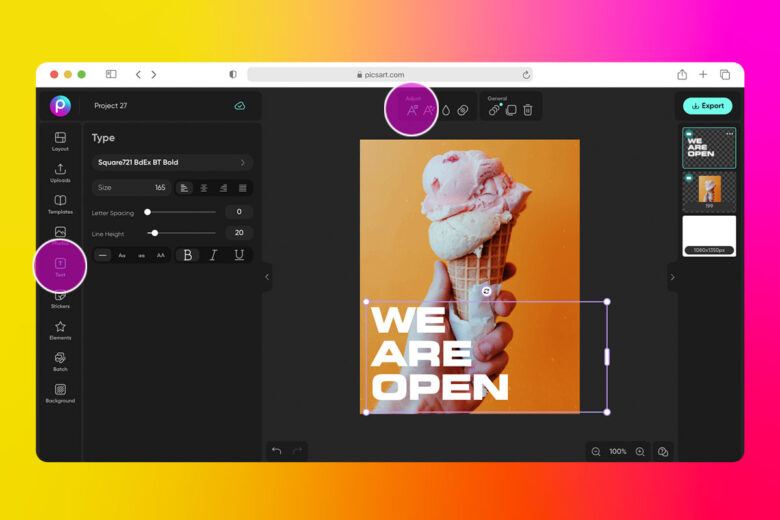 5. Finish your design off by adding in Stickers, more text, or any other graphic details you need.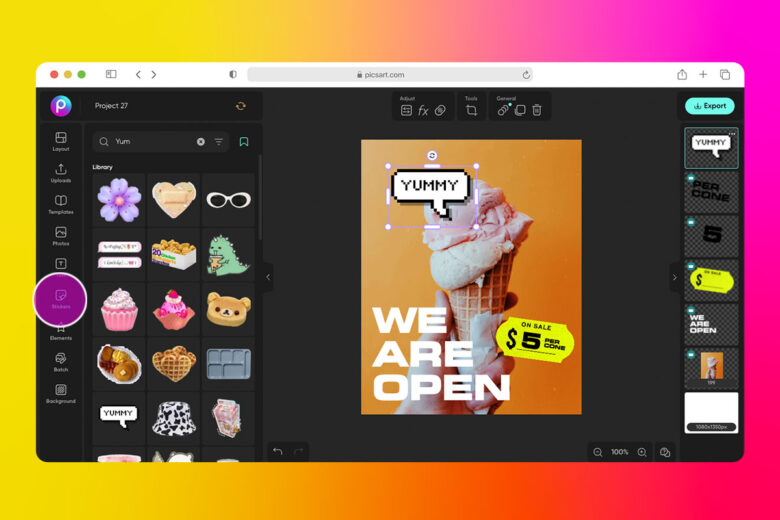 6. Make any final editing adjustments required and click on the Export button to download your work.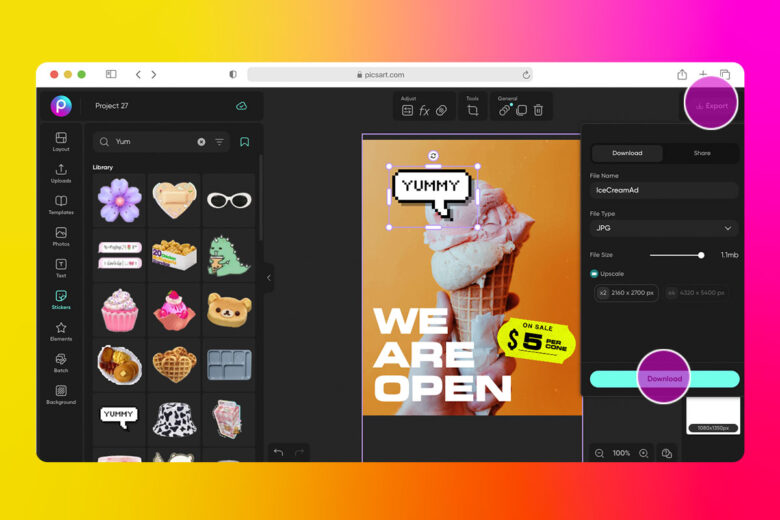 On Mobile
1. Open the Picsart app and tap the purple plus symbol to start.
2. Choose an image you'd like to edit or search for one from the range of free options.
3. Tap on the Fx option at the bottom of your screen and experiment with filters and effects.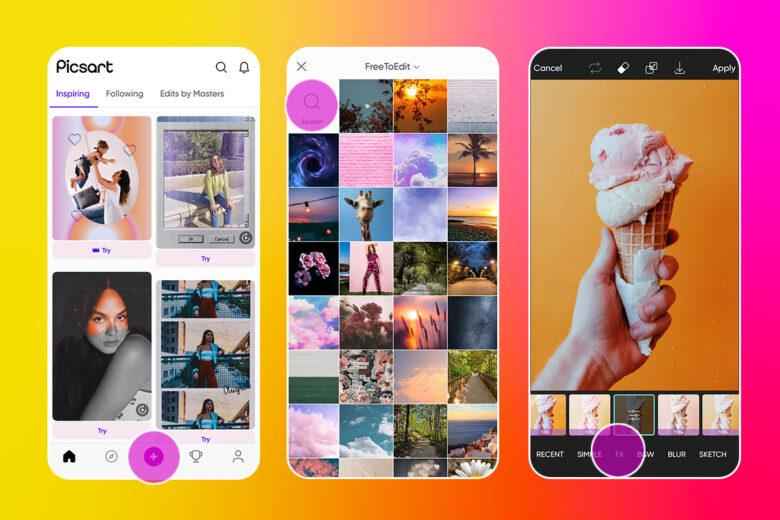 4. Customize the edit with Text and edit the font, sizing, placement, and more.
5. Add any last minute adjustments, such as Stickers, to complete the desired aesthetic.
6. Save to your device or post your creation to the Picsart community.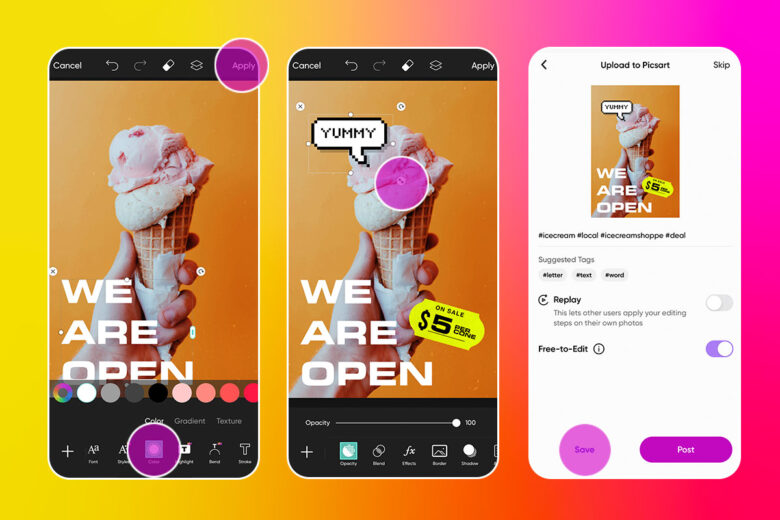 Picsart is a full ecosystem of free-to-use content, powerful tools, and creator inspiration. With a billion downloads and more than 150 million monthly active creators, Picsart is the world's largest creative platform. Picsart has collaborated with major artists and brands like BLACKPINK, Taylor Swift, the Jonas Brothers, Lizzo, Ariana Grande, Jennifer Lopez, One Direction, Sanrio: Hello Kitty, Warner Bros. Entertainment, iHeartMedia, Condé Nast, and more. Download the app or start editing on web today to enhance your photos and videos with thousands of quick and easy editing tools, trendy filters, fun stickers, and brilliant backgrounds. Unleash your creativity and upgrade to Gold for premium perks!