Flyers are one of the oldest advertising methods that manage to remain relevant to this day. Think about it – you're probably surrounded by flyers. Whether it's at work, school, your local coffee shop, or a store window, some of the best flyer examples go under the radar because they're so seamless to our everyday lives.  
What makes flyers a popular marketing tool? They're a quick way to concisely get across information in a few seconds. But, what differentiates a good flyer from a bad one is typically the design quality. So, what do you need to make sure your flyer stands out in a sea of others on a community bulletin board?  
Below, we've compiled a detailed guide to create the best flyers with little effort. Whether you're a business owner looking to promote your products or you're just trying to get people to attend your school's battle of the bands, we've compiled some of the best flyer design ideas to get you creating in no time. 
Elements of a Good Flyer
Before starting any design, you first need to determine what key design elements you need to include. If you're working with an established brand, be sure to start with their brand guidelines. 
The formula for a good flyer design is centuries old, yet still very relevant to this day. Luckily, the digital age has made designing the best flyers considerably easier, faster, and more enjoyable than it used to be. To make an amazing flyer, make sure that your design has these four elements: 
Convincing Message
Before you consider flyer design elements, you need to clearly understand the message that you want to communicate to the viewer. What is your flyer about? What is the call to action? Why should people care about it? These are all the questions you need to be able to answer in order to create a good flyer. 
Only after you know the answers to these questions can you start thinking about graphic design elements such as color or fonts. Keep in mind that your poster doesn't only exist to look beautiful, it should also be convincing. Your poster should be persuasive in its message, whether it's encouraging viewers to buy a product, attend a sale or class, or buy tickets to an event.
Eye-catching Design
A lot of posters get ignored or tossed aside by people due to their uninteresting designs. Make sure your poster doesn't end up in the trash by leveraging some graphic design basics. Consider graphic design styles like use of a monochrome color scheme, shapes, retro art, Y2K, or minimalism. Even small design details can be a complete game changer on your one-page flyer design. 
Informative
Good posters are always informative. This doesn't simply mean that the flyer should contain a lot of text, rather, it's all about how you communicate things. Remember that your design is supposed to be convincing with a clear call to action. What good is a persuasive flyer if it leaves people with more questions than answers?
Imagine that you're trying to promote the opening of a new yoga studio by posting flyers around the neighborhood. You have created an eye-catching design and included very persuasive text that makes people want to sign up. However, you didn't include information on how they can buy classes or where you are located. In this case, the viewer, while eager to buy your product, doesn't really know how to do so. While it has convincing messaging and an eye-catching design, this is a bad flyer because it's not informative.
Targeted to a Specific Audience
There's no such thing as a design that appeals to everyone. There are great designs that are loved by the majority of people, but there are still a lot of people that don't find them interesting. And that's okay.
Instead of trying to appeal to everyone, it's better to focus on finding the right audience for your brand and then creating your flyer design based on their interests. This way, you're guaranteed to get great results within a smaller target group, instead of getting bad results from a huge audience. 
Figuring out your target audience is the key to creating successful flyer designs. It'll also save you money on printing, since you'll only have to post where they're located instead of posting all over town. Find out where your target audience is and ask permission to post flyers there. 
Best Flyer Examples
Now that we know the elements that make up some of the best flyers, it's time to check out some cool flyer design examples that to inspire your own design. Since there are so many types of flyers, we've separated them into four sample categories to get you started. If you need some more inspiration, check out Picsart flyer templates.

Event Flyers
From big festivals to intimate musical performances, event flyers are one of the best ways to attract attendees. The actual design depends on what kind of event you're planning and who your target audience is. Let's explore a few event flyer examples below.
Party Flyer
It doesn't matter how big your party is, your poster should nail the key design elements. What makes a good party flyer? Make sure your message says what you're celebrating, how formal (or casual) it is, and make it clear if you expect party attendees to bring gifts or food.
Consider using bright and bold colors with a casual type for fun parties. If you're throwing an elegant affair, consider taking a minimalistic approach or going more old school with calligraphy fonts.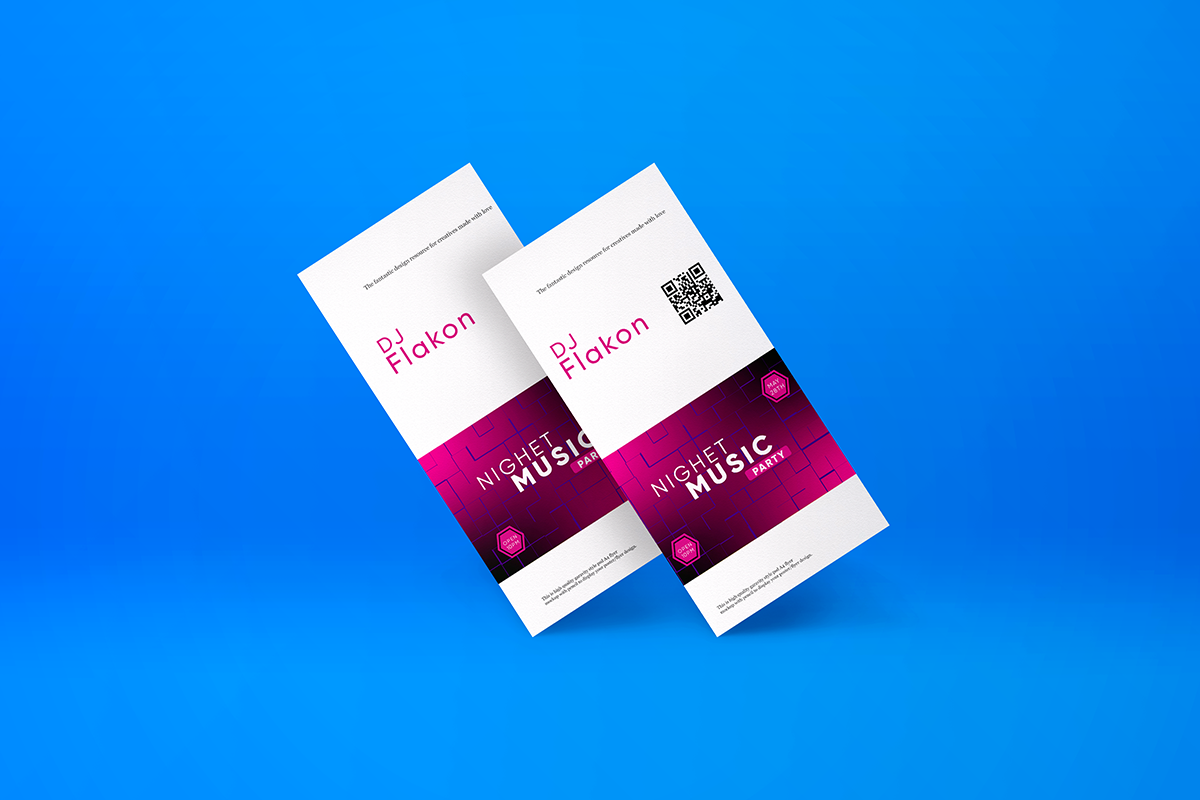 Concert Flyer
Concert flyers and performance flyers are all about promoting an artist. A great concert flyer should incorporate a design style that supports the artist's musical style and genre. This can be done through photo, color, and font choices. If the artist has a new album out, consider leveraging elements from their album cover into the event flyers. 
Don't forget to be informative. Communicate all the relevant information such as the names of the artists, the venue, day and time of the concert, and how to buy tickets.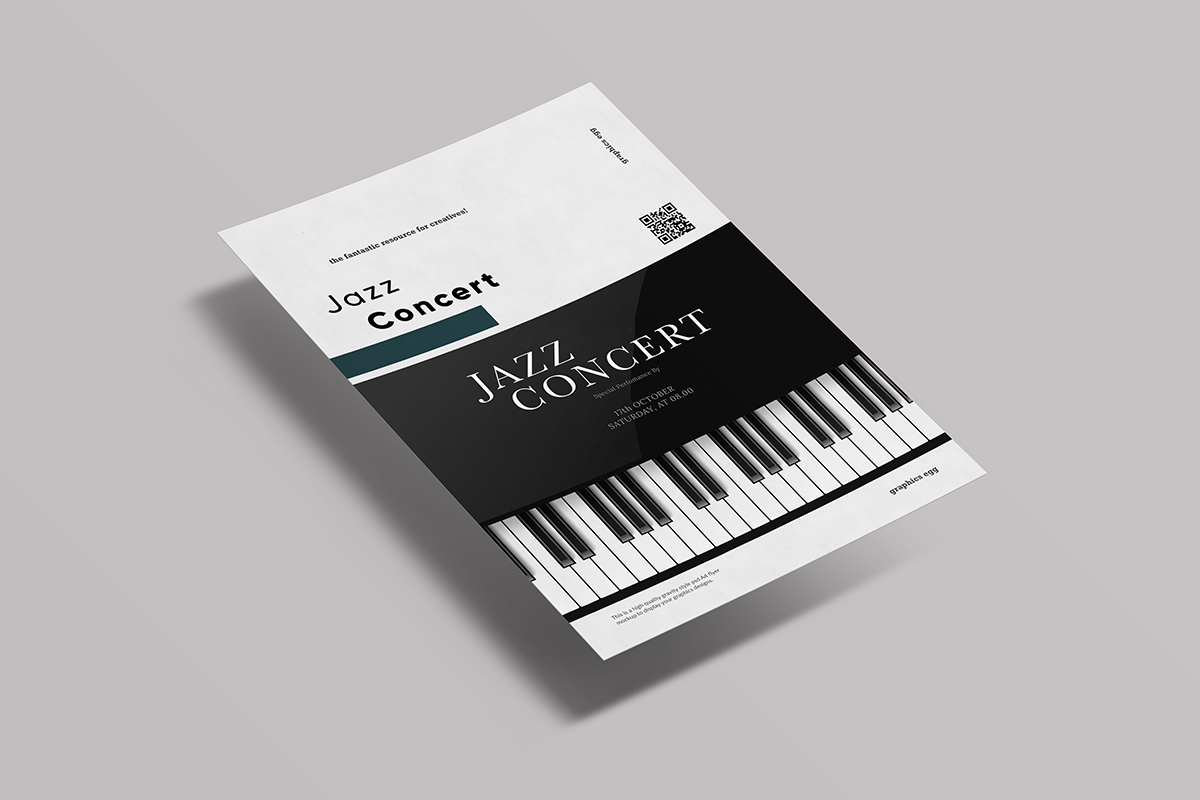 Fundraiser Flyer
Unlike concert or party flyers, fundraiser flyers are typically more serious and elegant in their nature. Keep in mind that you need to attract a certain audience to the fundraiser and build the design around this audience. If the fundraiser has a theme, consider including images that support the theme.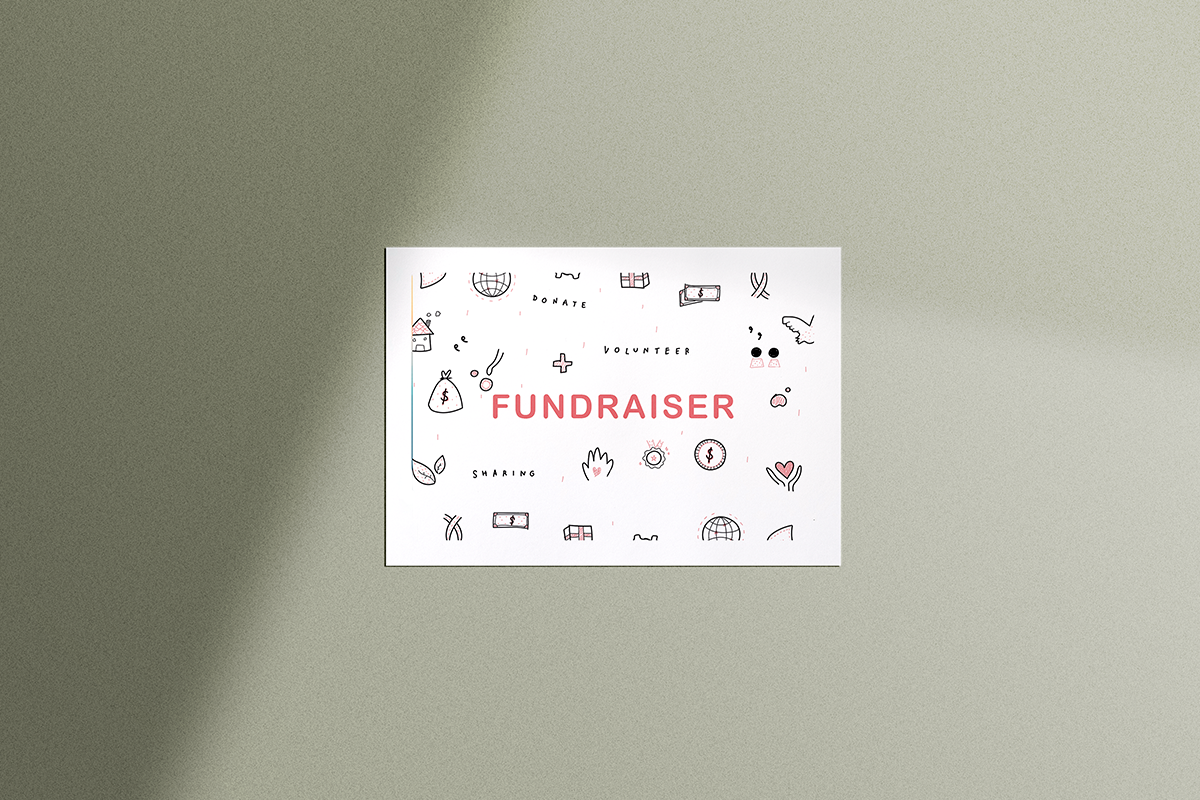 Business Flyers
Business flyers vary depending on the brand, but they generally need a sophisticated design approach. Below are some business flyer examples to help you understand the breadth of design considerations for these types of flyers. 
Hiring Flyer
The visual demands for a hiring flyer are very important to get right, as this flyer introduces you to prospective employees. It's best to take a more serious approach, sticking to your brand logo, colors, and fonts. 
Make sure that the flyer contains all the important information that a possible applicant might need to find your company. Typography is key here. If you don't have a brand font already, consider using something bold and legible from far away (likely a slab serif font).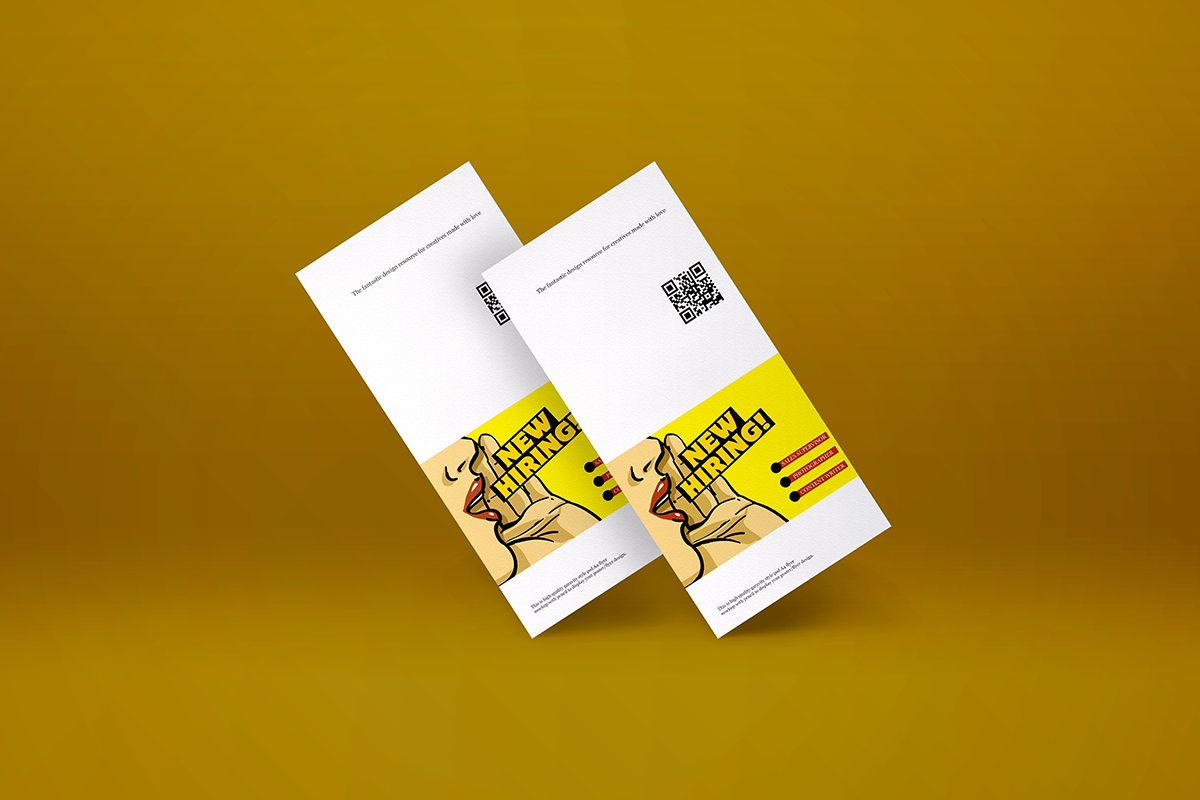 Promotional Flyer
Flyers are a great way to promote your business even if you're not looking to sell something new or hire anyone. What you're selling in this case is your company's promise, whether it be a thoughtfully made cup of coffee or a fair-trade chocolate bar. If you have a brand book then don't reinvent the wheel here. Use the assets at your disposal.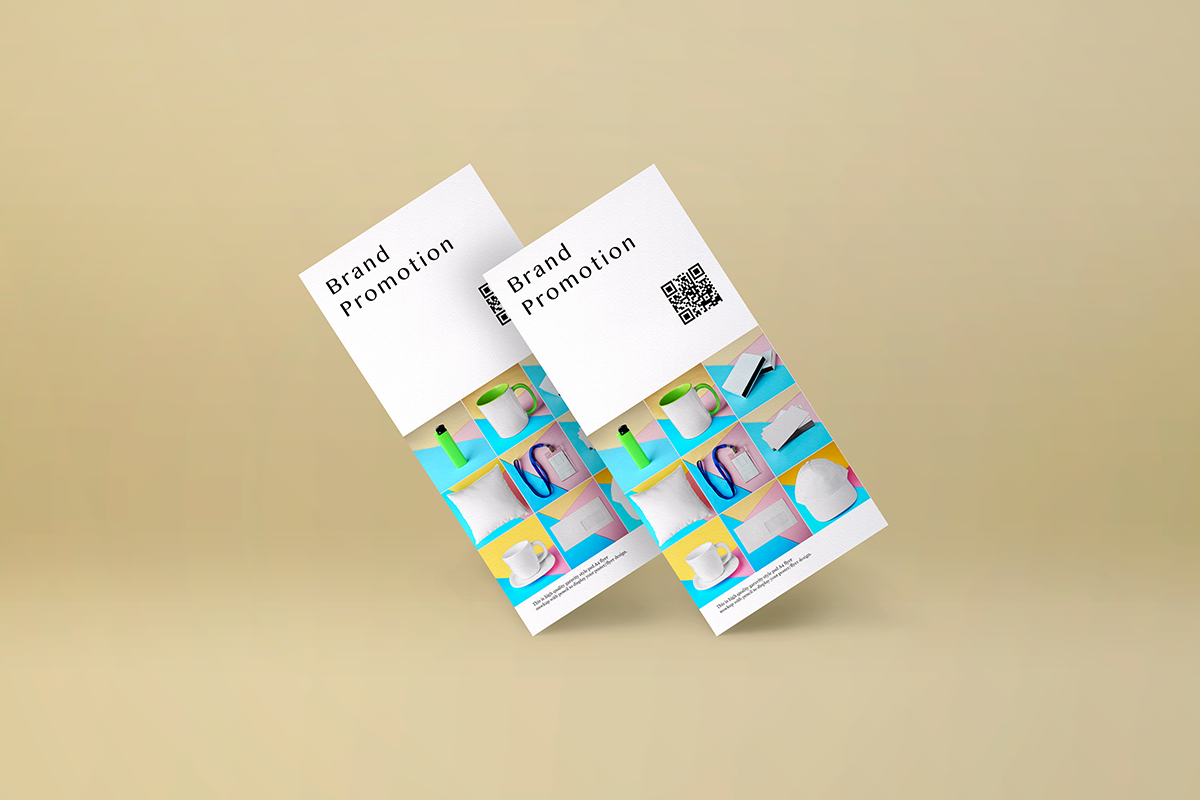 Sale Flyer
If your company is having a sale, a thematic flyer is simply a must. While promotional business flyers are mostly serious, sale flyers are a great chance to try something new. The main focus of a sale flyer should be to convey sale details in an eye-catching way. Consider using contrasting colors, eye-catching images, and multi-dimensional text styles to capture the viewer's attention.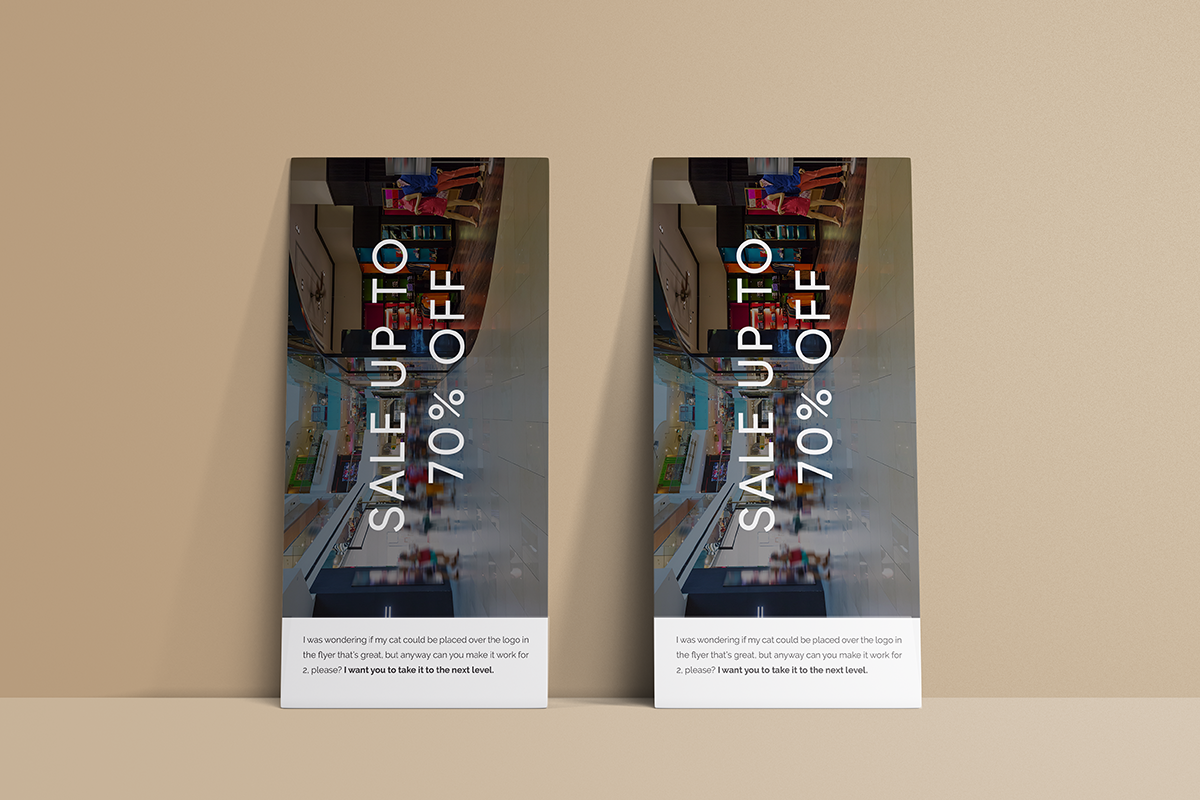 Elegant Flyers
Elegant flyers are more of a broad category compared to some of the other flyer design types. However, some of the best flyer examples fall in the elegant flyer category. Check out the list below to explore elegant flyers to inspire new designs. 
Book Flyer
Flyers are a common marketing asset to promote book launches and aggregate top book lists in a bookstore. You don't want to give away the ending or any key plot twists, but you need to convey enough information to help sell the book. This can sometimes make book flyer design tricky. Take inspiration from the book cover, genre, and overall plot for your visual elements. 
If the book is part of a larger series, be sure to use the same font from the book cover in your flyer. This will help support a cohesive brand for the larger book series and give your flyer an elegant feel.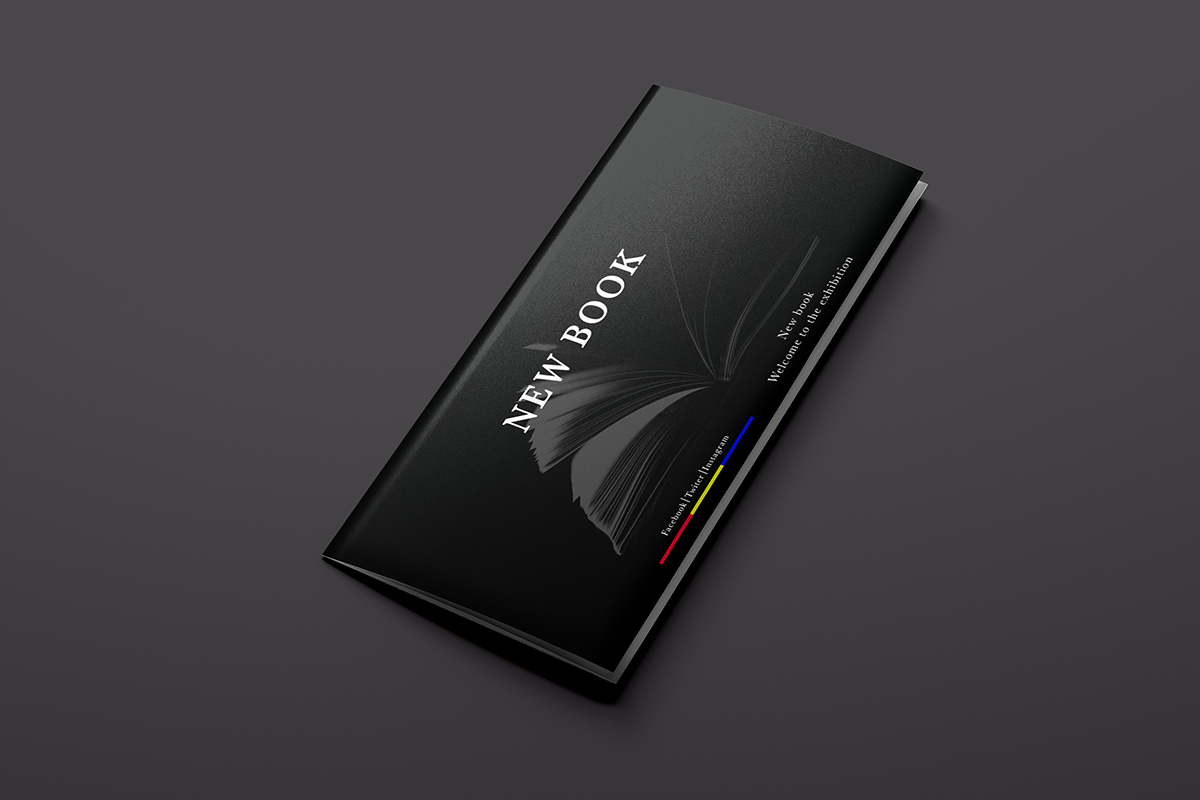 Private Ceremony Flyer
Private ceremony flyers are an interesting way to spice things up among a small group. Whether it's for a wedding, religious ceremony like a baptism, or simply a private gathering, you want your flyer to get guests excited to attend. 
Using an elegant design style, with neutral or pastel colors and calligraphy font will help preview an intimate experience for attendees. Try to keep the text minimal and consider using a single image or design that tells all that's needed without words.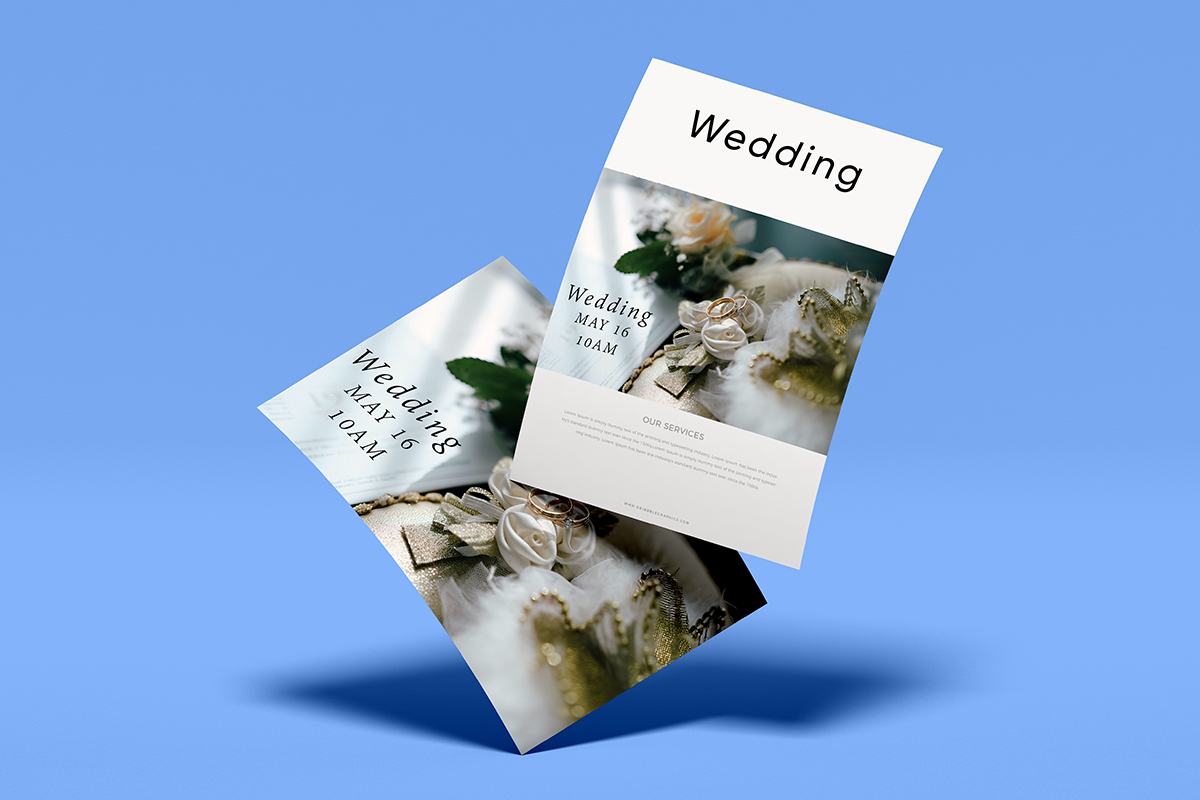 Opera Flyer
Fine arts experiences, like the opera, are typically marketed with elegant flyers. Forget about bright and neon colors and go for a more muted, yet complimentary color palette. Typography on opera flyers really helps to set the mood, which is why handwritten fonts are such a good choice.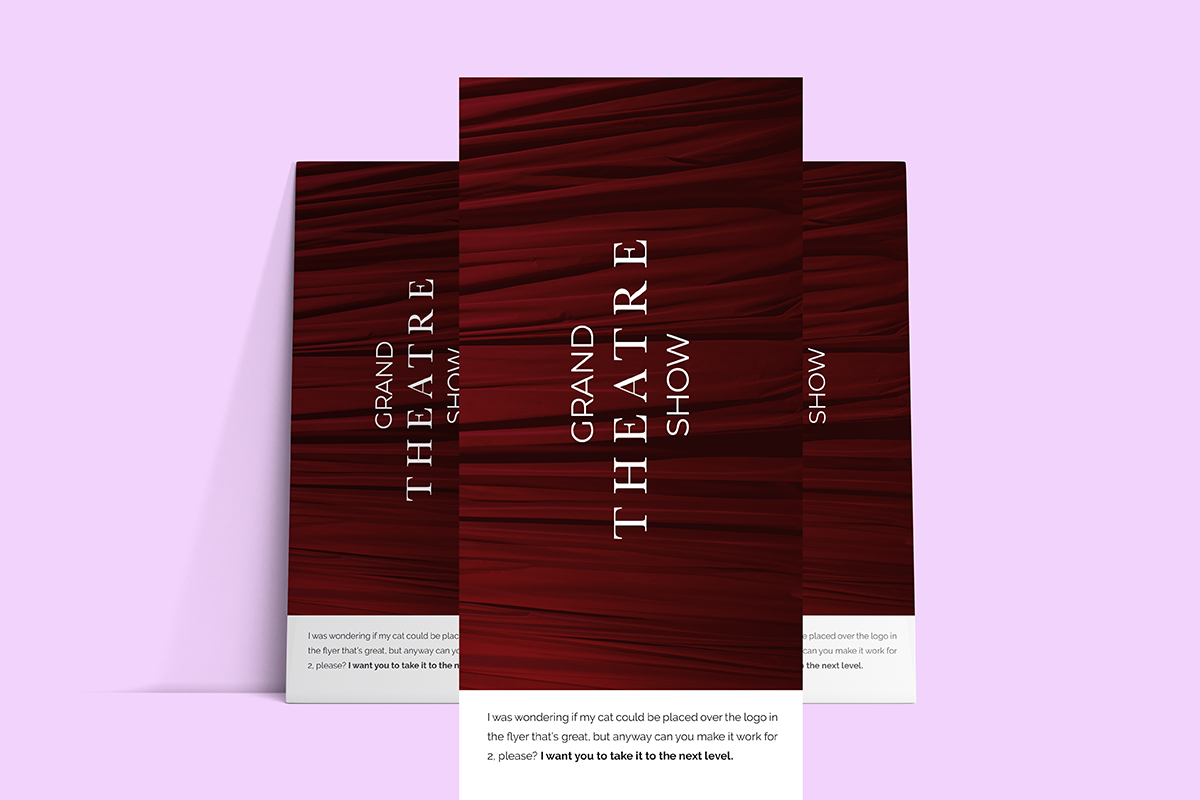 Flyer Design Ideas
There are a lot of great flyer examples available online, but there's nothing better than the pride of making one of your own. If you've read this far, then you have almost everything you need to design an amazing custom flyer. The only thing you're missing is a creative tool to put it all together. 
Picsart is a powerful all-in-one photo and video editing solution that will quickly become your favorite flyer maker. With a huge variety of fonts and editing tools, you'll create a high quality flyer in no time. 
If you're not sure where to start, there are a ton of easily customizable flyer templates. Alternatively, check out some of these great flyer design ideas you can try on Picsart:
Retro Flyer
Use funky colors and bold fonts to create a fun retro flyer. Don't be scared to take risks and take inspiration from the popular design styles of the 70s, 80s, 90s, and Y2K eras.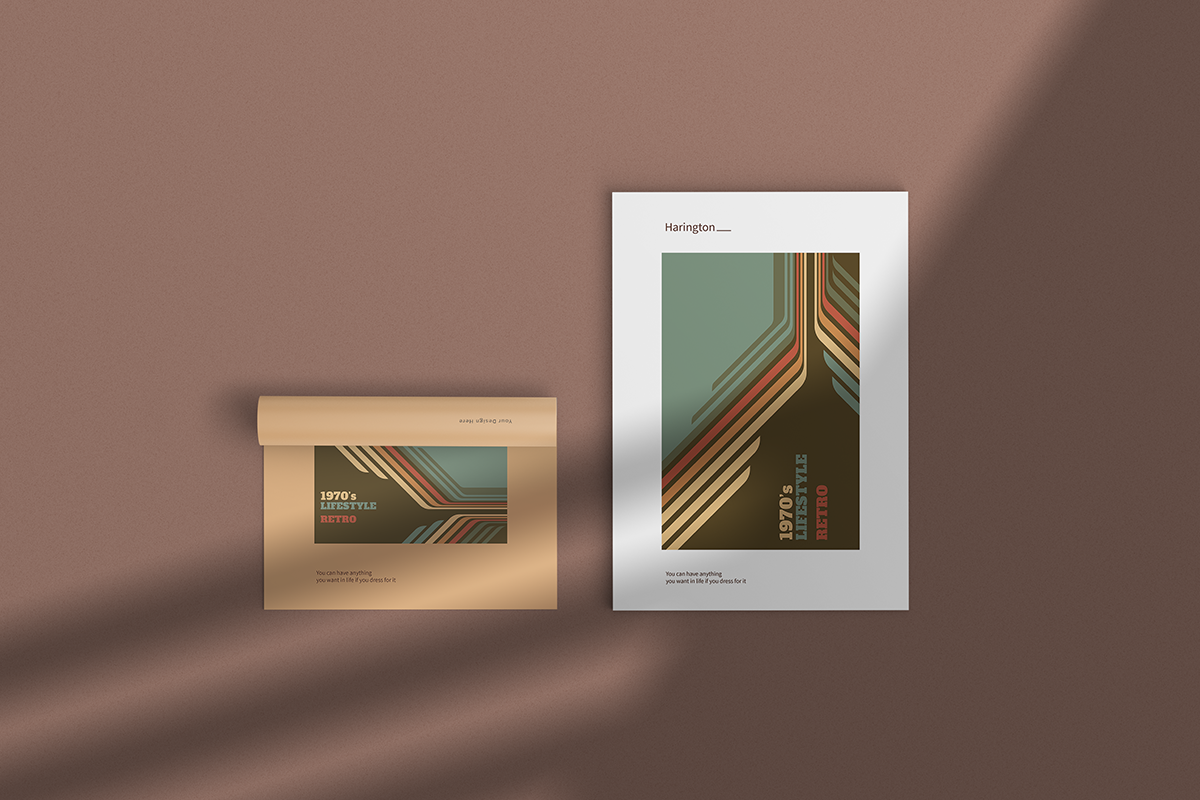 Funny Flyer
Prank your friends or make a funny flyer with your own photos, trendy memes, or your pet. Check out the huge library of Picsart stickers and colorful text styles to make your design truly stand out.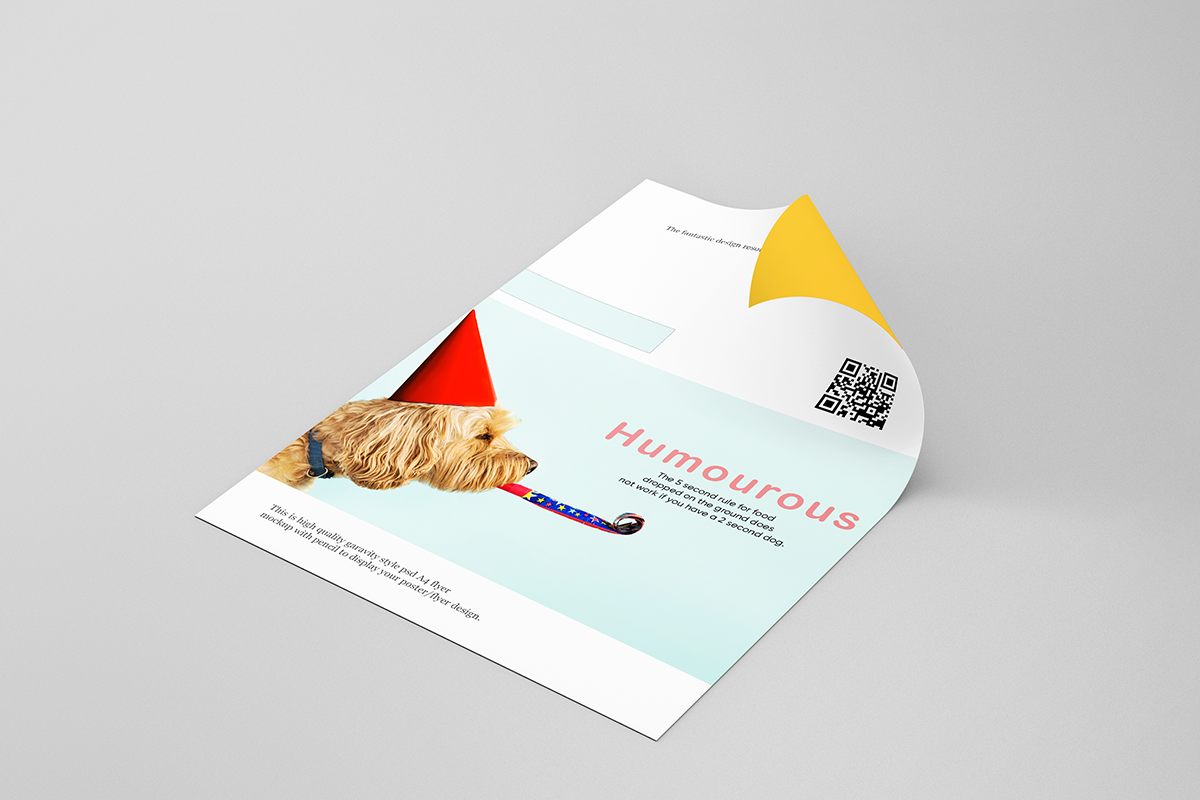 Storefront Flyer
Whether you're trying to promote the grand opening of your coffee shop or just a new seasonal roast, flyers are a great way to market your retail storefront.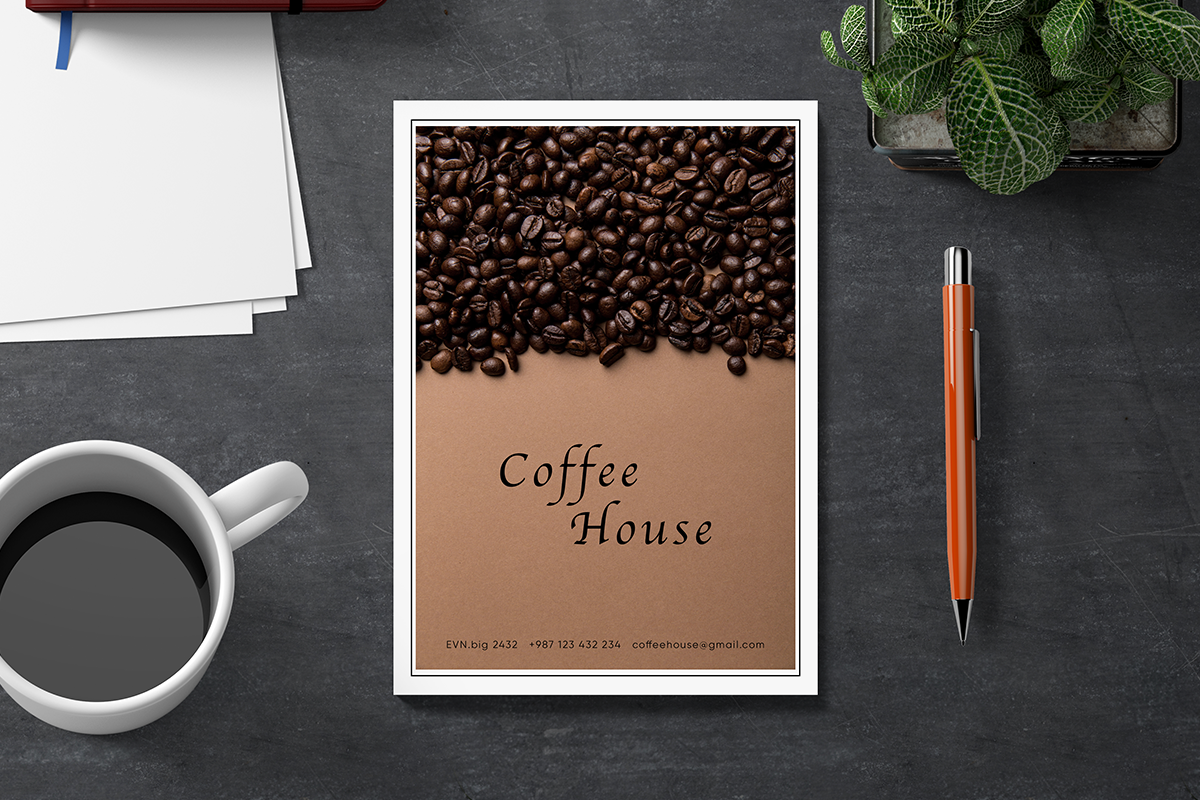 Pet Flyer
Yes, of course our pets don't understand the meaning of posters, but it's still fun to see their cute little faces on one. After all, they deserve to be promoted like a celebrity.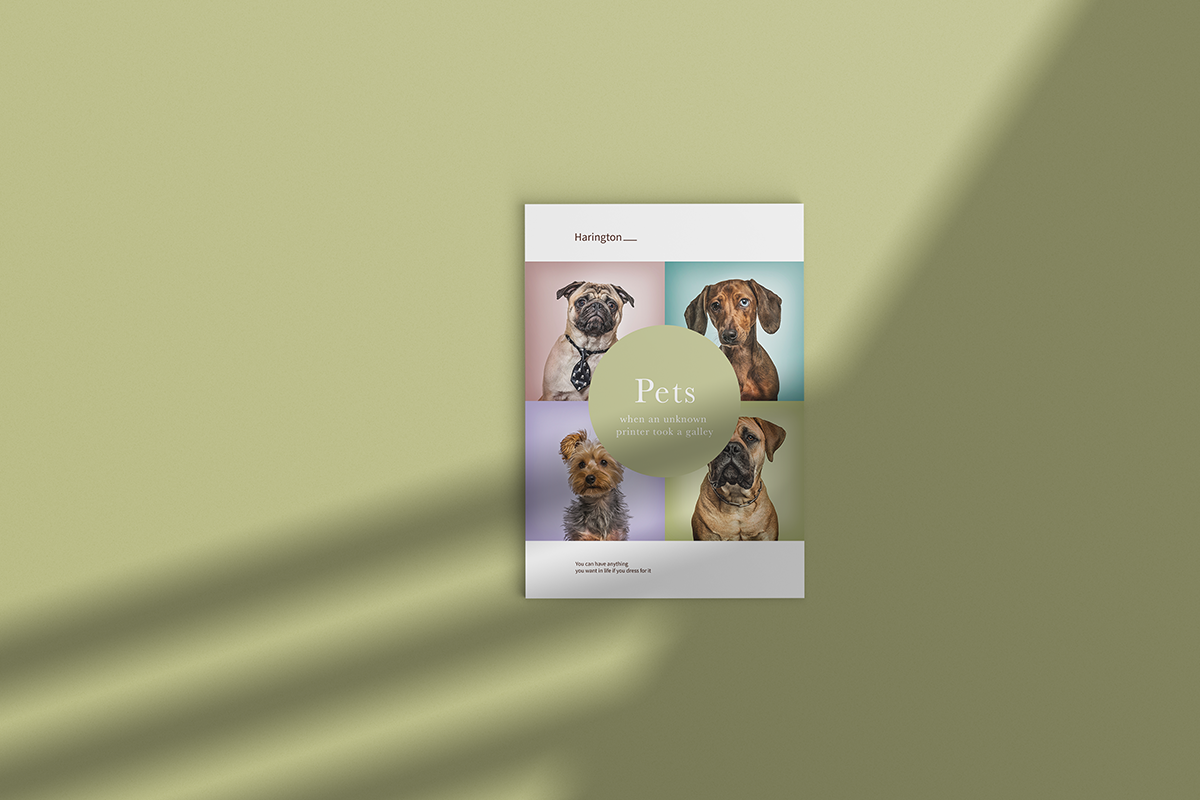 Minimalist Flyer
Minimalism is a huge trend among flyers and you should definitely get on board. A minimalist flyer design style can be easily applied to almost any flyer type.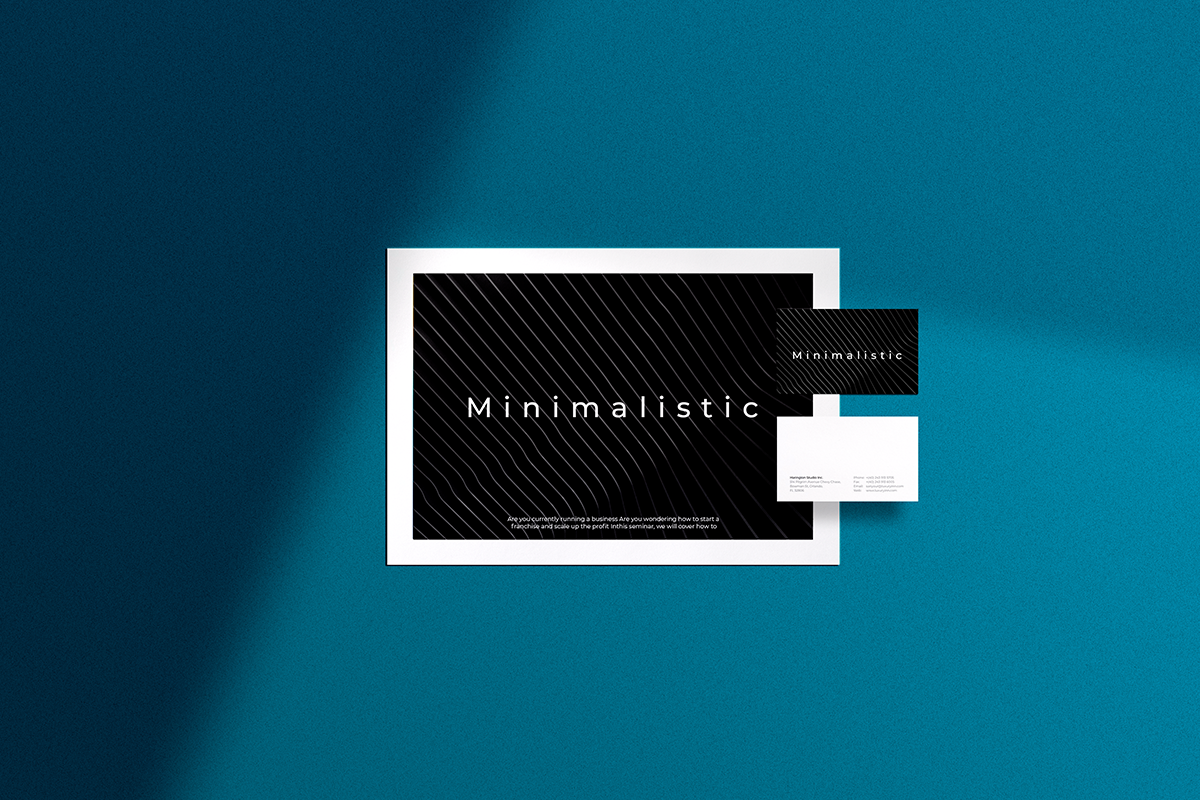 How To Design a Flyer
If you want to create great, personalized flyers, you've come to the right place. The Picsart app is the perfect free online flyer-maker. And it offers plenty of free images to choose from. Read the steps below to get started making beautiful flyers in minutes.
On Mobile
Open the Picsart app and tap on the plus sign at the bottom of your screen.
Scroll down to the Templates section and select All Templates.
From here, you can choose from any number of awesome flyer templates. These templates make for a great jumping-off point. Select the one that works for your project.
Once in the image editor, you can make alterations to any of the template's stock elements, like text, font, and replacing images with your own.
Click Next and download or share your image.
On Desktop
Open the Picsart Web Editor.
Select the icon that says Template Editor. 
You can choose from any number of awesome flyer templates. Select the one that works for your project.
Once in the image editor, you can make alterations to any of the template's stock elements, like text, font, and replacing images with your own.
Download your image and enjoy.
Picsart is a full ecosystem of free-to-use content, powerful tools, and creator inspiration. With a billion downloads and more than 150 million monthly active creators, Picsart is the world's largest creative platform. Picsart has collaborated with major artists and brands like BLACKPINK, Taylor Swift, the Jonas Brothers, Lizzo, Ariana Grande, Jennifer Lopez, One Direction, Sanrio: Hello Kitty, Warner Bros. Entertainment, iHeartMedia, Condé Nast, and more. Download the app or start editing on web today to enhance your photos and videos with thousands of quick and easy editing tools, trendy filters, fun stickers, and brilliant backgrounds. Unleash your creativity and upgrade to Gold for premium perks!