Part of any good brand kit is a letterhead. What may have once been reserved for legal firms and government documents is now a visual element that helps keep a company's brand identity consistent across all mediums.
In this post, we'll cover everything you need to know about letterheads, how to create your own, and share some cool letterhead examples for both business and personal use. 
What is a Letterhead? 
First thing's first – what is a letterhead? We're glad you asked. Letterhead is a graphic design at the top of a sheet of paper or document. It's typically in-line with a company's branding and lets you know who penned the content that you're about to read. Letterheads can be used both online in digital docs and in print. While typical letterhead examples show the graphic at the head of a document, it can also run down the sides. 
Why are Letterheads Important?
Think of your company letterhead as a version of your business card. They convey just the right amount of relevant information so people know how to contact you after reading your document. They also help add an element of style, giving readers an impression of your brand. 
What Elements Should a Letterhead Have?
Be sure to include the following key elements in your letterhead design. 
Contact Information:
Use this space to feature your company name, website, physical address, and contact information such as an email or phone number. In short, it should include only the most essential information about your company.
Eye-Catching Design:
While eye-catching graphic design is helpful, it should ultimately support these vital contact information elements rather than distract from them. That's why the visual design of a letterhead is as important as the information it conveys. Whether it's a company letterhead or something more personal, it should feature a coherent, well-thought design that matches the energy and feel of your brand. 
Logo:
Use your logo and brand colors in your letterhead design for consistency. 
Brand Fonts: 
Stick to your company's fonts. The idea when making a brand kit is to establish a "family" of products – ones that look good together, complement one another, and share a similar vibe. 
Professional Letterhead Examples
Sure, you could look at your latest bank statement or tax bill, but there are a lot of other letterhead examples to pull design inspiration from. Check out the creative letterhead design solutions below.
1) Simple Shapes
Keeping it simple, but with eye-catching shapes and colors, is a great way to stand out from the crowd while not distracting from the overall message. It's not too busy, and the standard shapes are easy to reproduce across a number of platforms and mediums. Plus, whenever you work with a simple shape-based scheme, you can invert the tonalities on different products to create visual interest across your branding suite.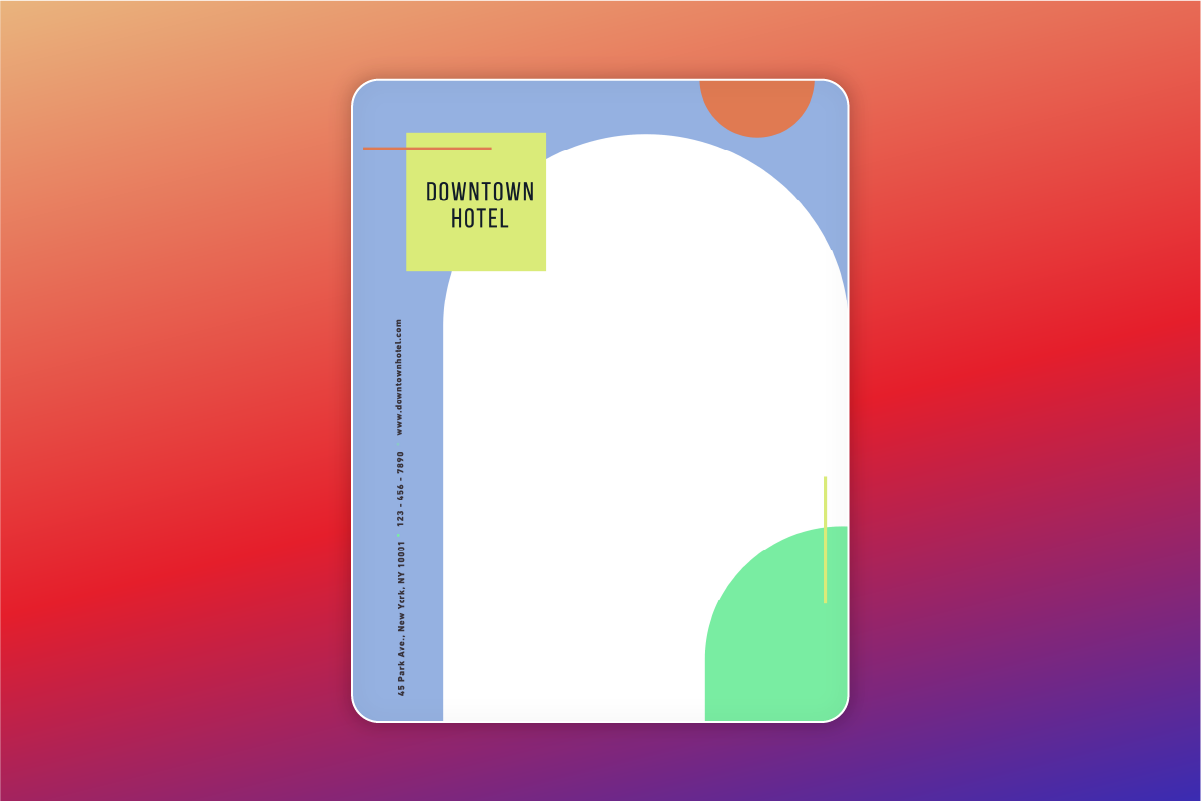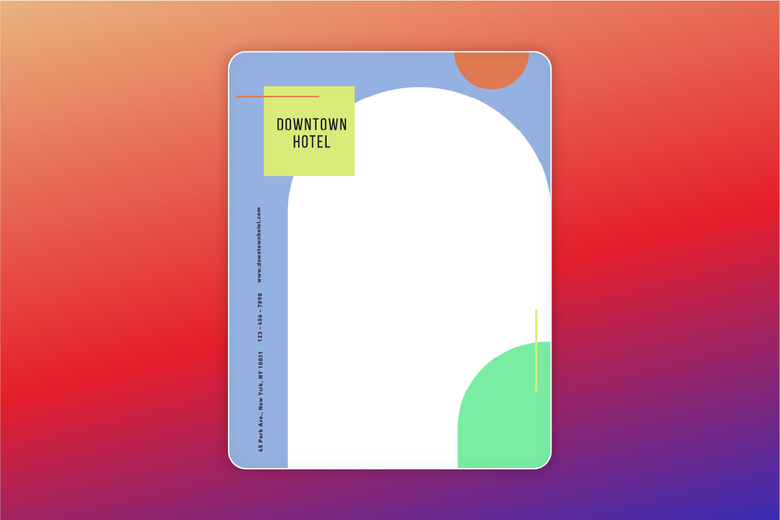 2) Vibrant and Modern
A little color can go a long way, especially if you choose colors that complement one another like those in the image above. This will help consumers associate your company with a certain hue and recognize it easily after the fact. Another strong design aspect of the letterhead above is the ability to achieve consistency in visual elements. The large graphic logo, with its modern font, can be broken down into smaller sizes on business cards, a website, and more. This helps maintain a coherent theme.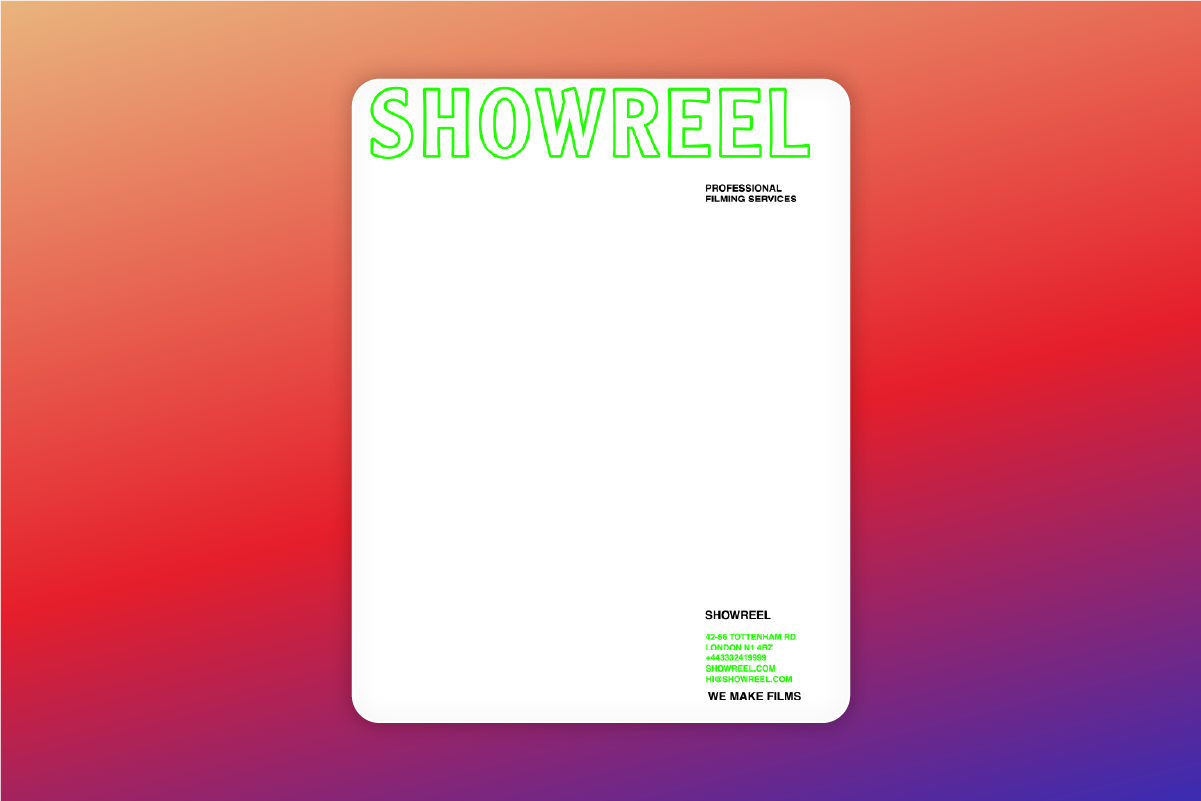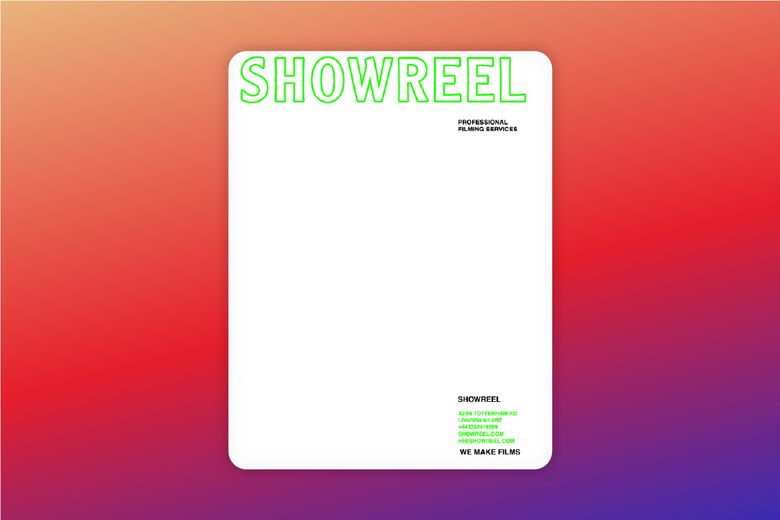 3) Focus on Fonts 
Let your company name do the work by using it in a logo with eye-catching font. This simple letterhead draws attention with a maximalist font in the brand's colors.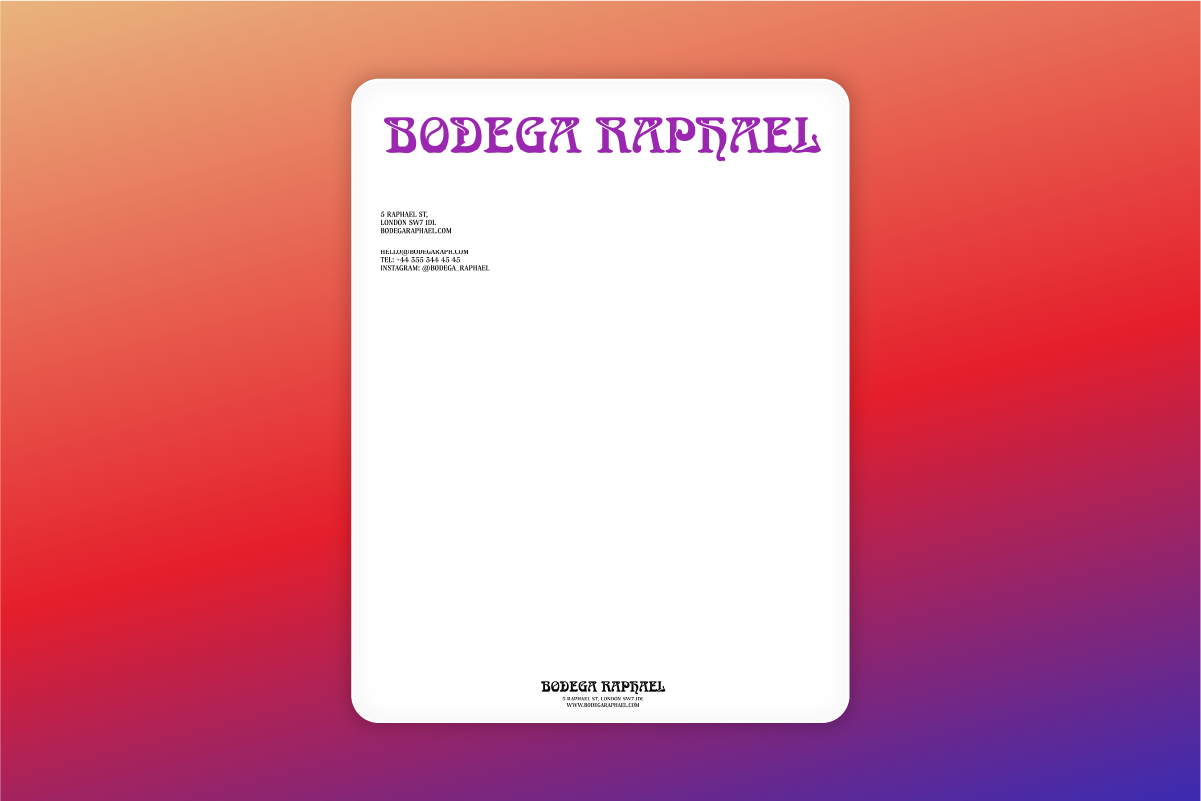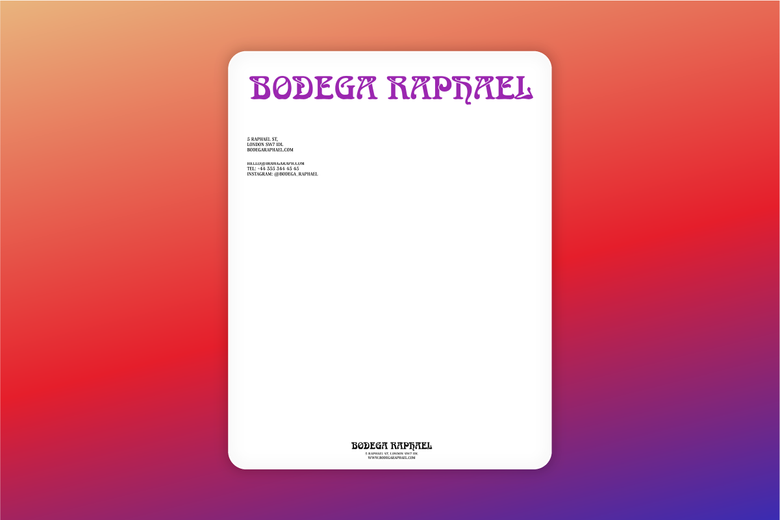 Pro tip: A photo may be worth a thousand words, but if you're trying to find the right font for your brand it might be the other way around. 
Personal Letterhead Examples
If you're looking for design inspiration for your personal correspondence, check out the following examples. Whatever your message, make it visually appealing. A personal letterhead is a great way to add a thoughtful touch to handwritten notes. They can also be used when just starting a small business. 
4) Shabby Chic
When deciding on a personal letterhead (or even one for a small business), lose the corporate feel. Whether you want to have more visually-appealing correspondence with friends or promote your wedding planning services through a monthly newsletter, consider neutral and pastel shades for a calming, grounding touch. Modern shapes and dotted lines can lend a fun mid-century modern vibe to your personal letterhead. Or consider a lush but tasteful floral motif.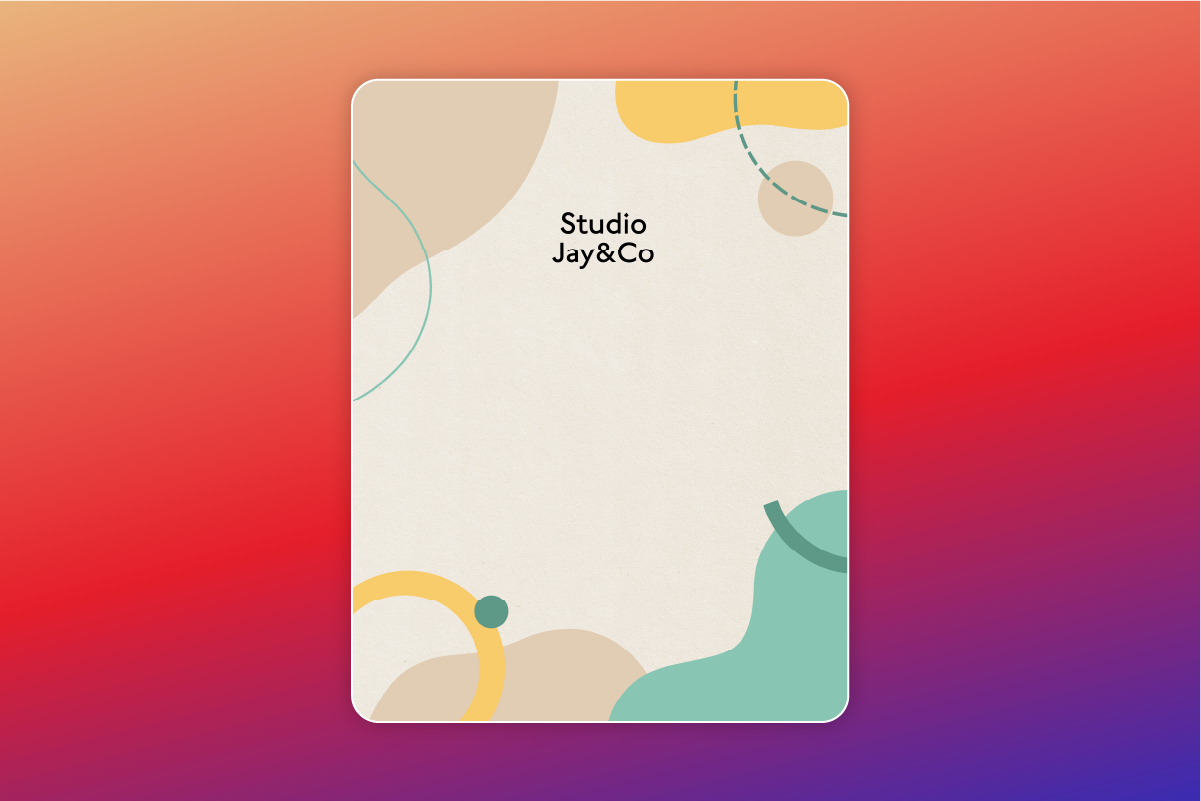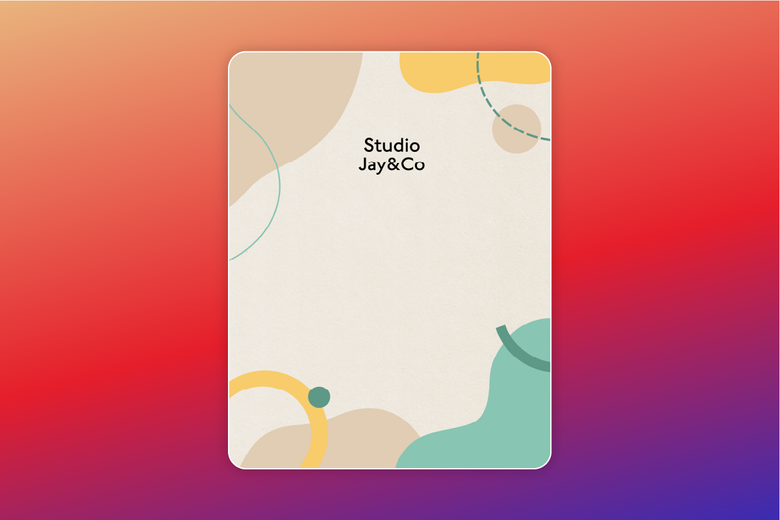 5) Laid Back
For personal correspondence, your branding doesn't need to be over the top. Choose a design that's subtle, with clean lines and a soft palette. This will let the text of your letter shine brighter than the letterhead itself.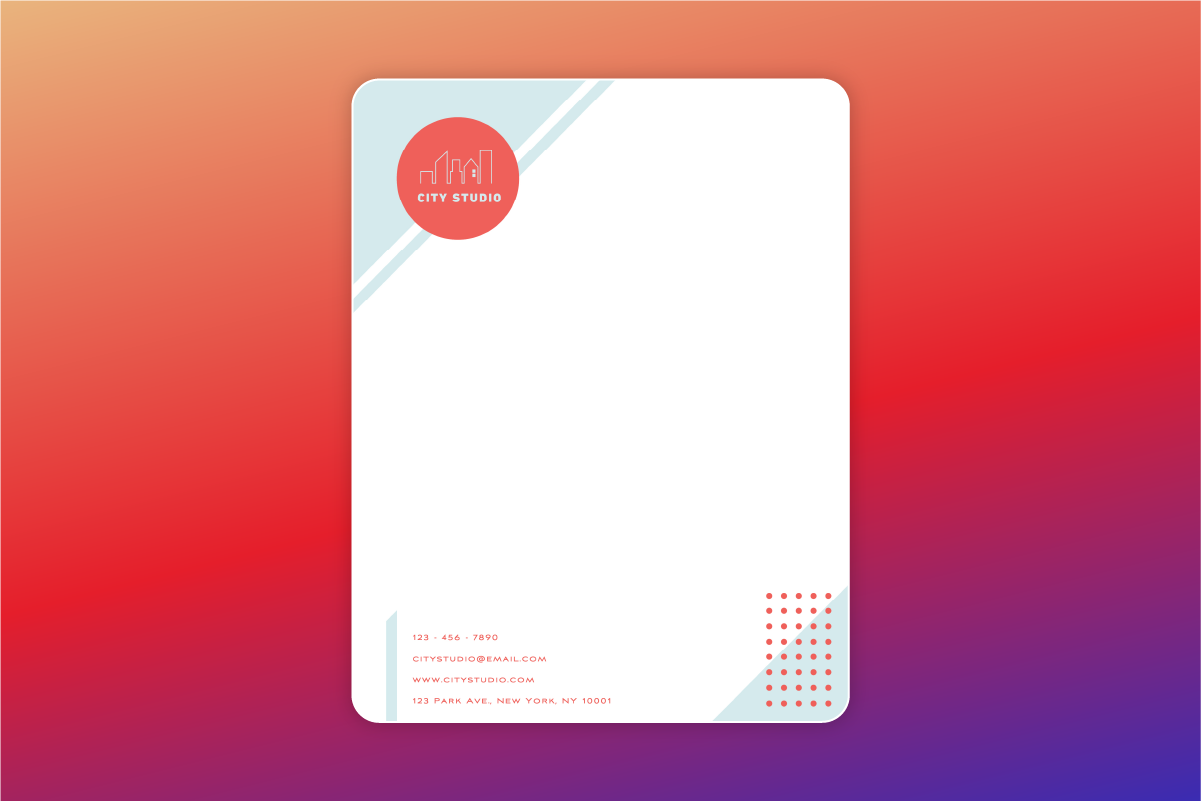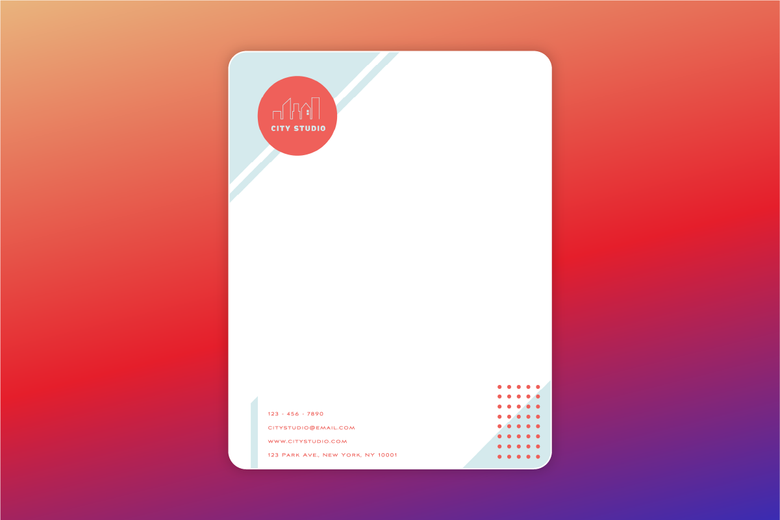 6) Trendy
If you consider yourself more of a trend setter than a trend follower then this one is for you. Stay ahead of the curve with personal letterheads that have fun pops of color. Use a stand-out typeface and color scheme to head up the content, and then, choose a minimalist font for the body text so it's not fighting for attention.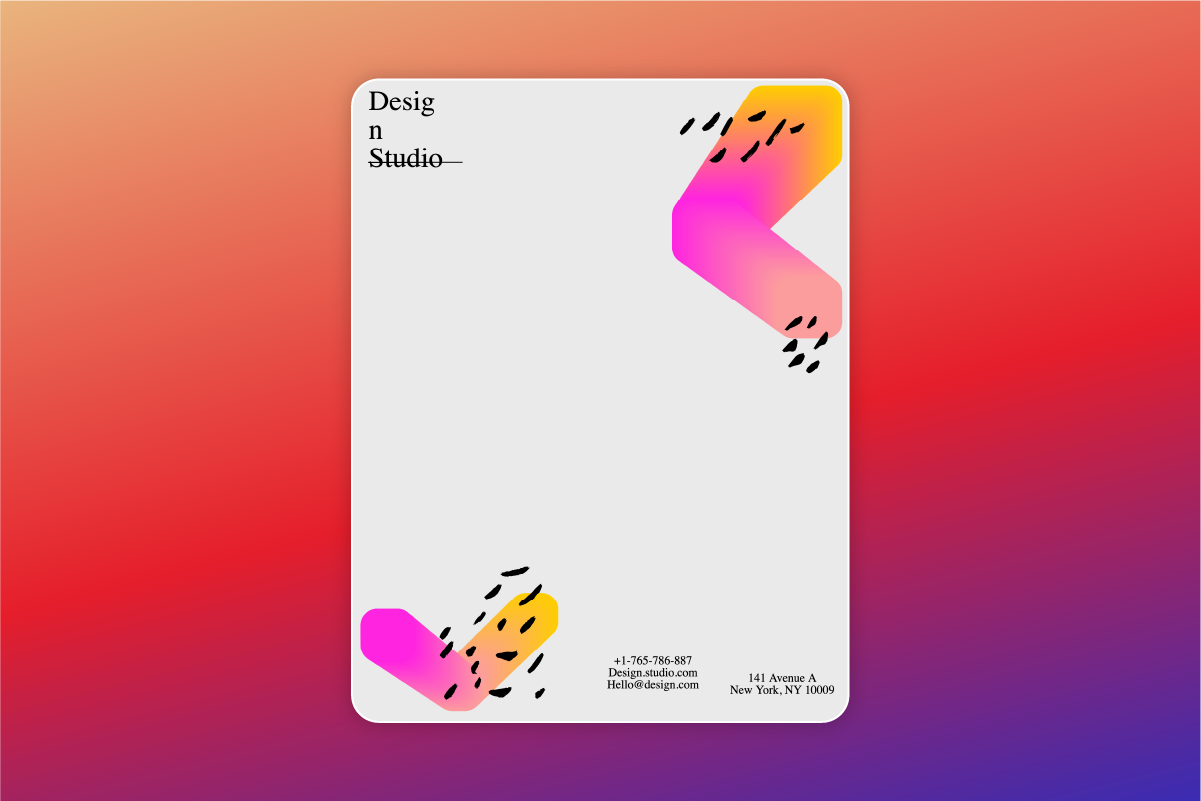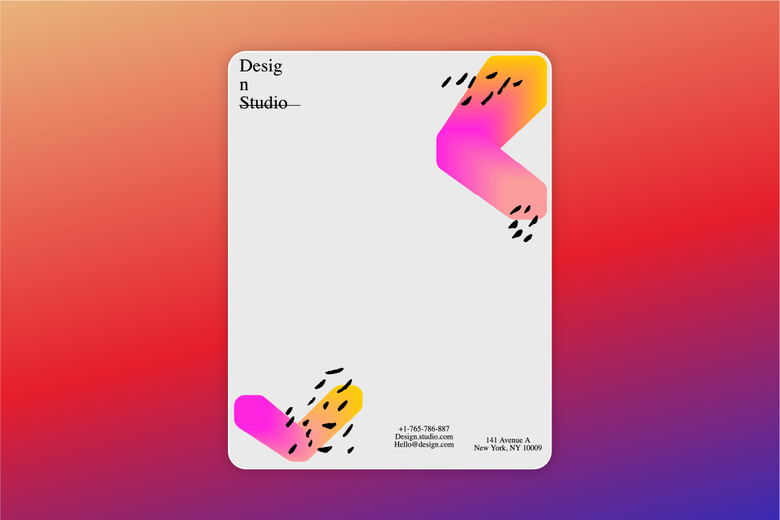 How to Create a Custom Letterhead with Picsart:
Not ready to design a letterhead from scratch? If you have an idea of the direction you'd like to take, but the thought of a blank canvas is daunting, consider using a letterhead template. For more easy-to-use resources that can help you with Letterhead design, Picsart Quick Tools is invaluable.

If designing on the web:
1) Open the Picsart web editor and choose See All from the Templates menu.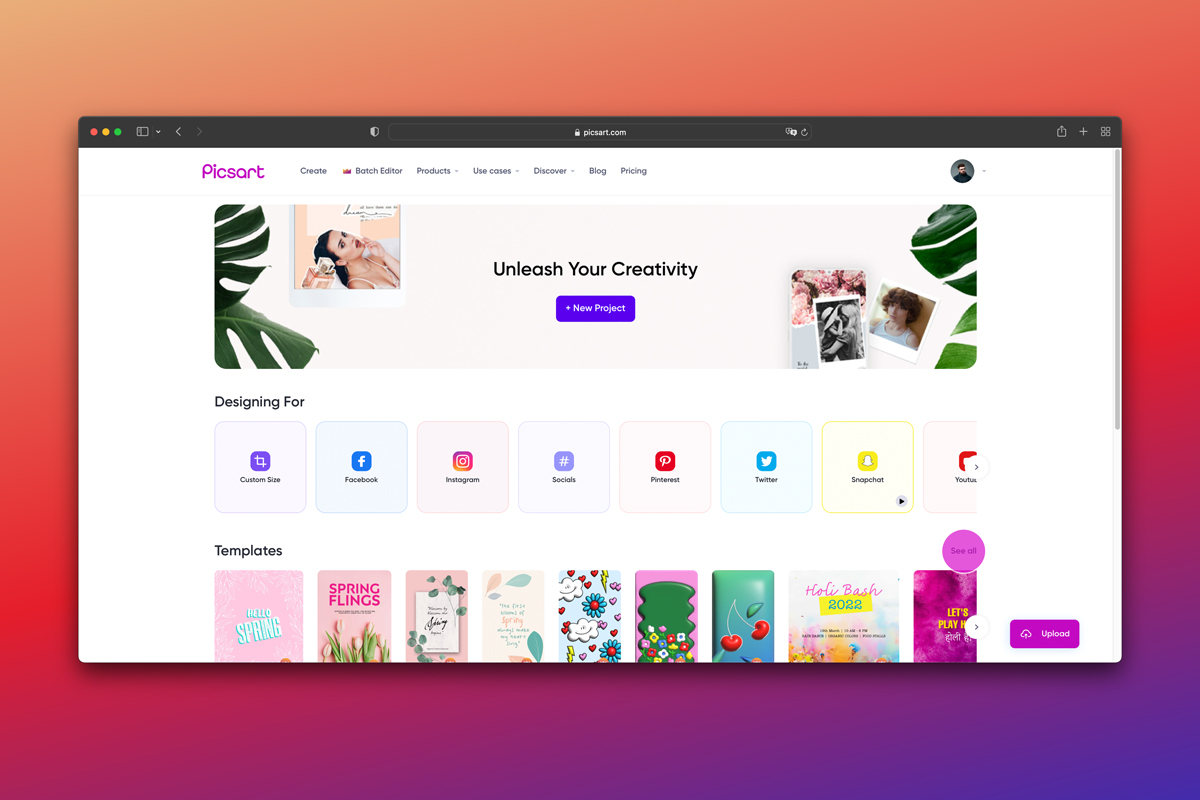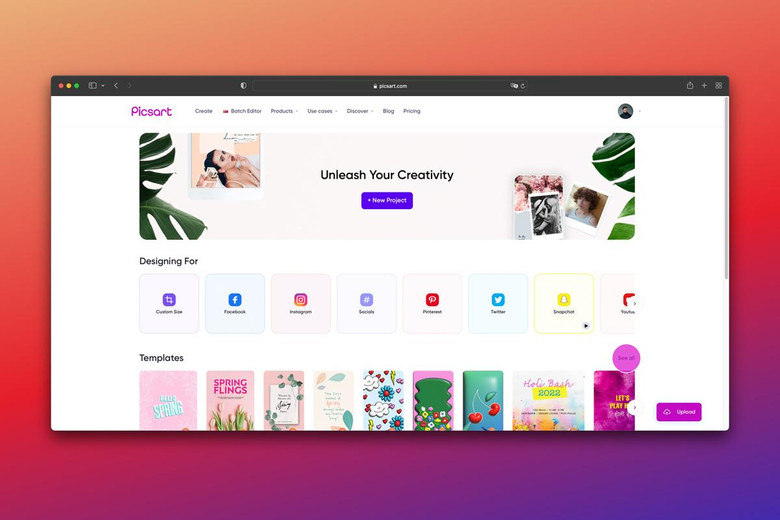 2) From the All Templates drop-down menu, select Letterhead.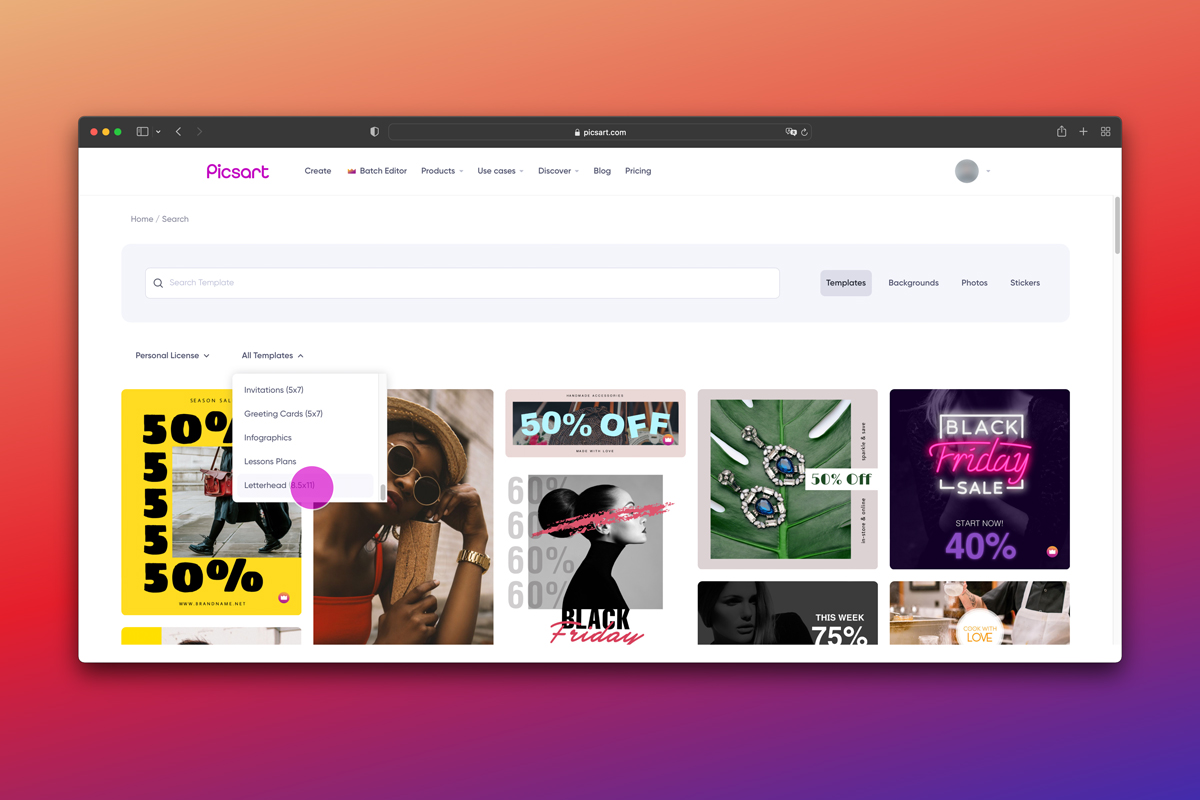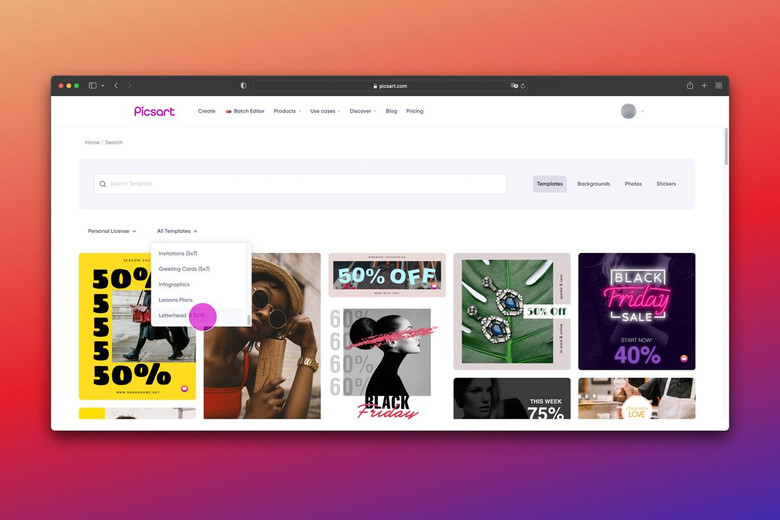 3) Choose from any of the ready-made letterhead templates. In the below steps, we'll walk you through how to fully customize a template.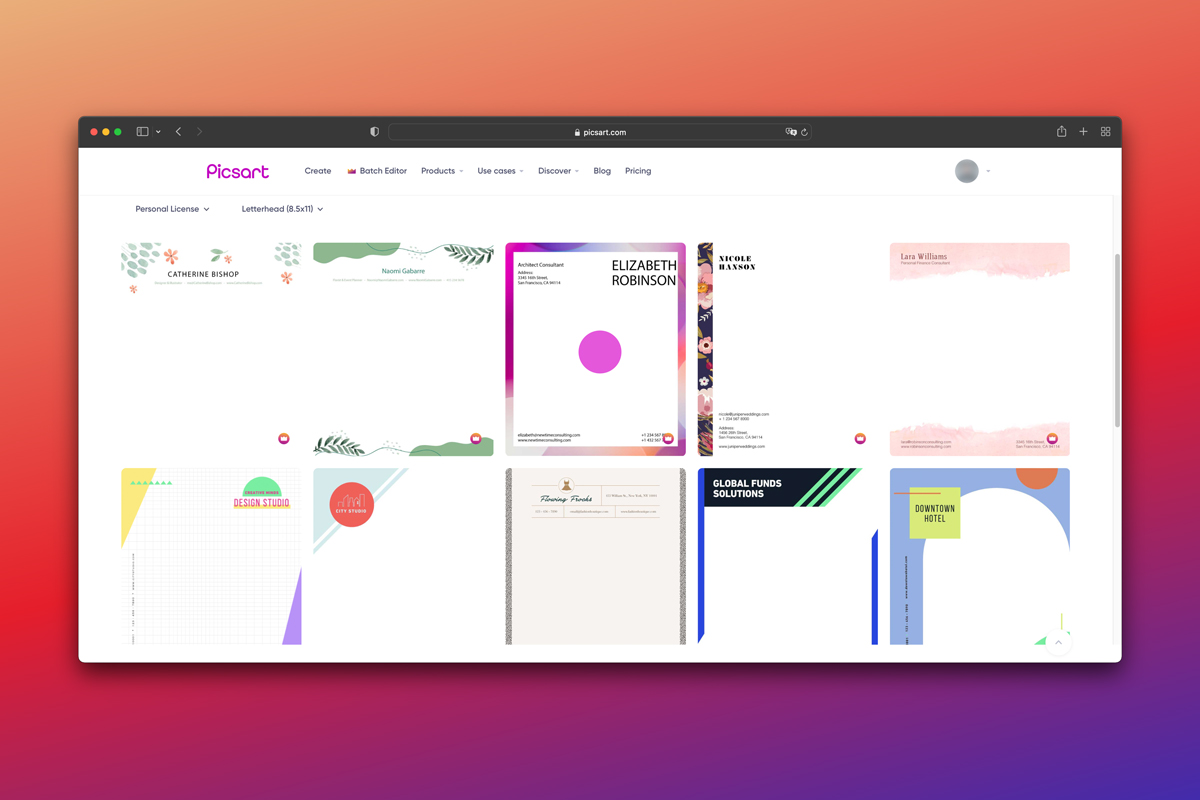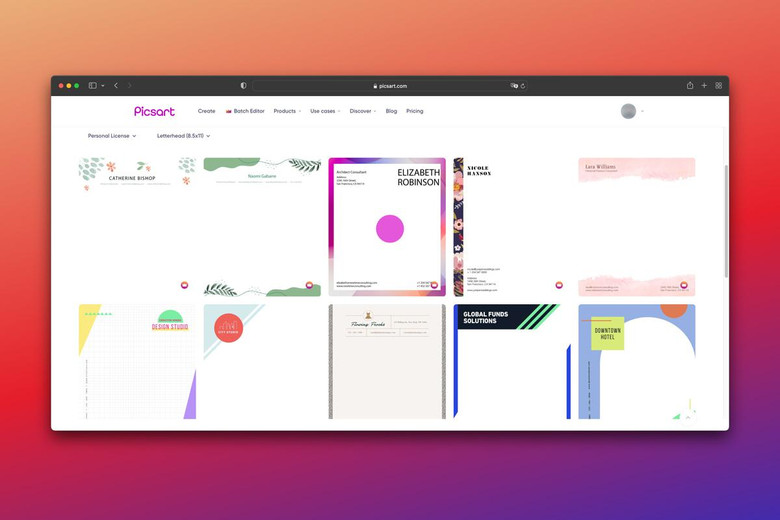 4) In the right hand column of the editing screen, you can see all of the design elements that make up the letterhead template: graphics, fonts, images, etc. You can click on any element there to edit it or click directly on the element on the canvas.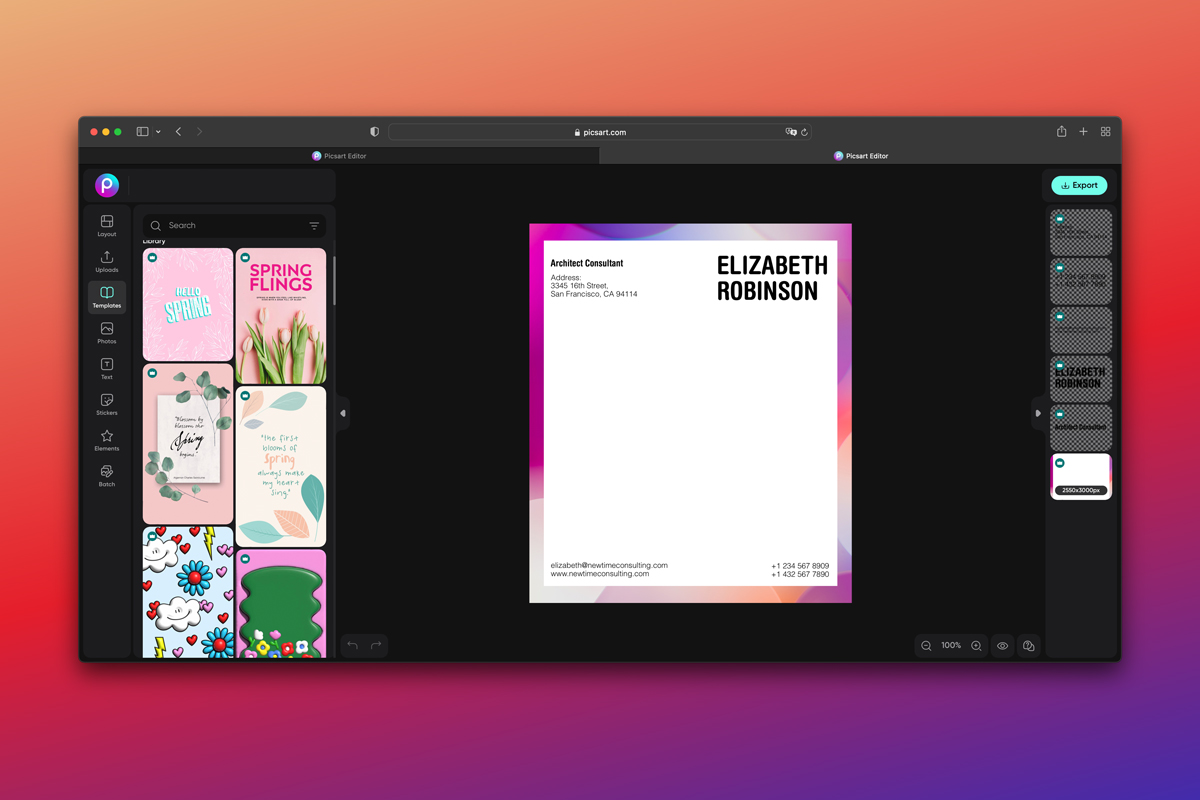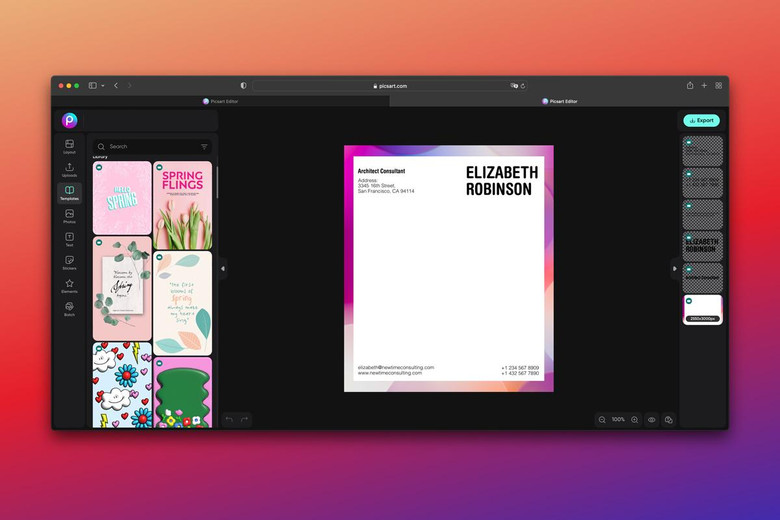 5) To change the font, highlight the text box that you'd like to work on using the instructions in Step 4. The Text tools will pop up in the menu above your canvas. This will bring up a panel of options where you can change the font, color, shadow, and size of the text.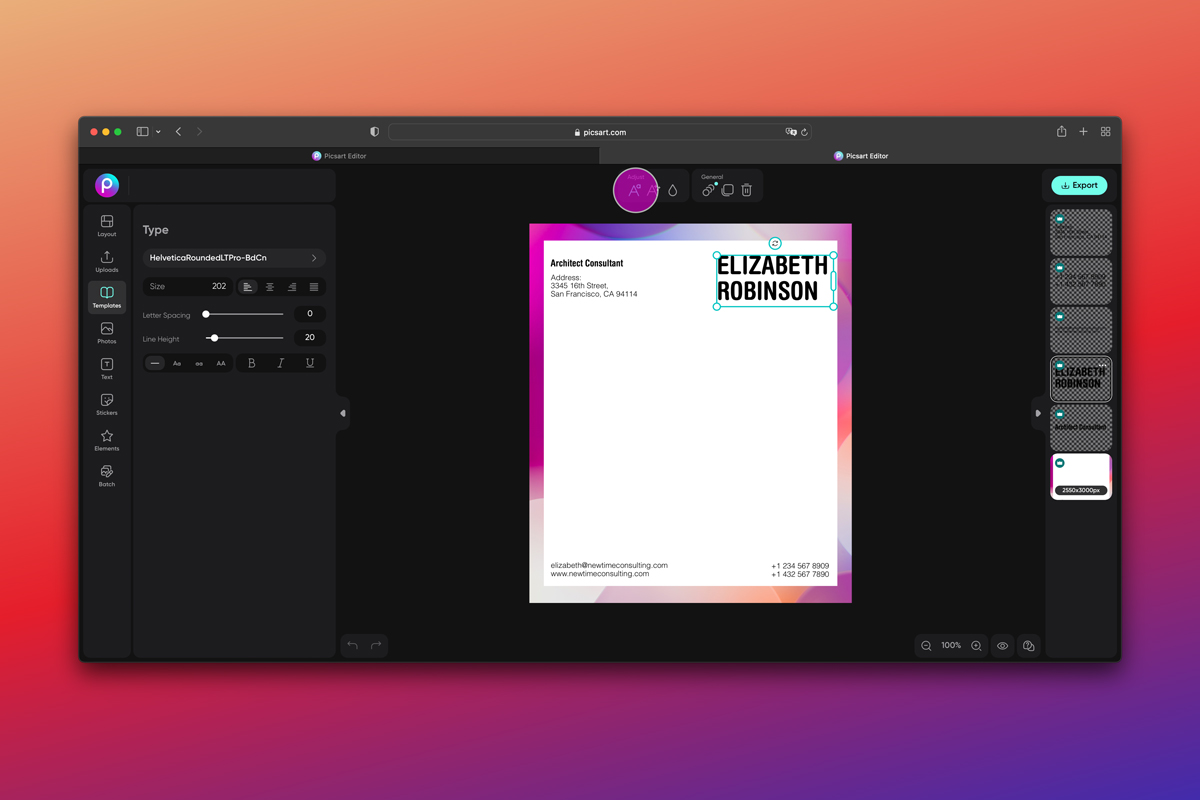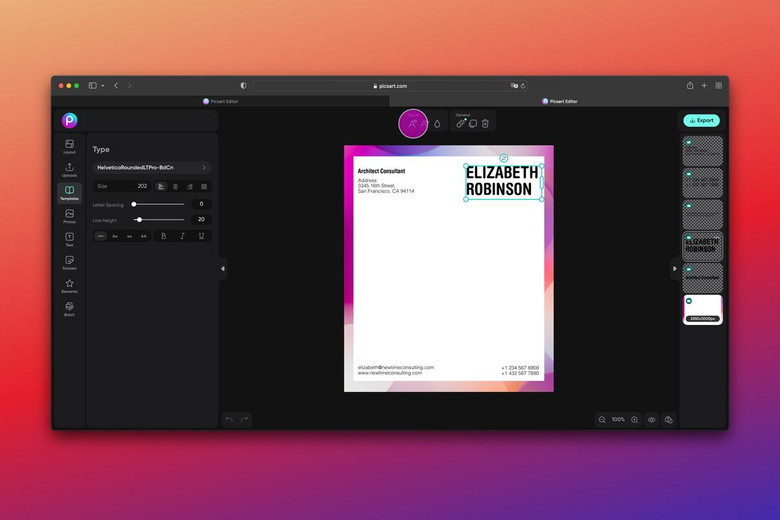 6) Once you've gotten the fonts exactly as you like them, tackle other elements, like graphics. To change a graphic or background element, first highlight it using the procedure in step 4. Some elements cannot be changed and will need to be deleted in order for you to put in a new element in its stead. To delete an element, click on the three dots on the miniature of said element and choose Delete from the drop-down menu that pops up.
Here, we deleted the boarder frame for a more minimalist letterhead design.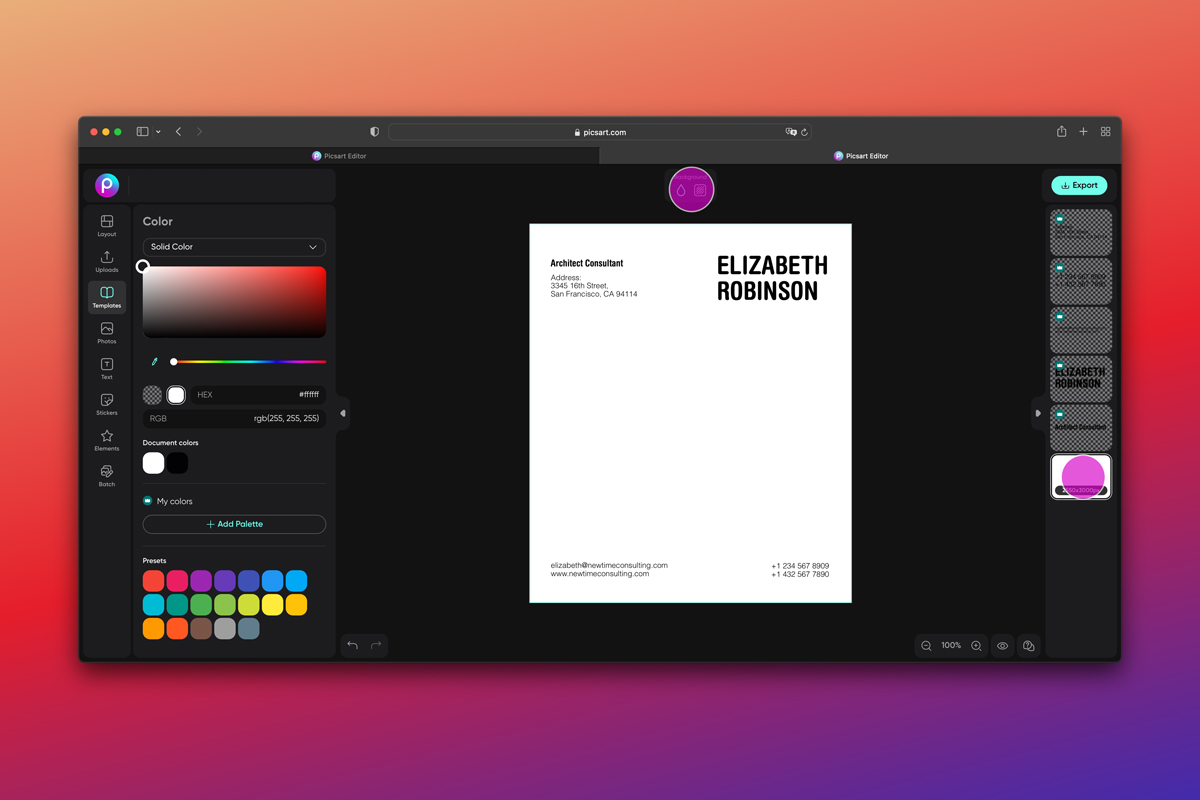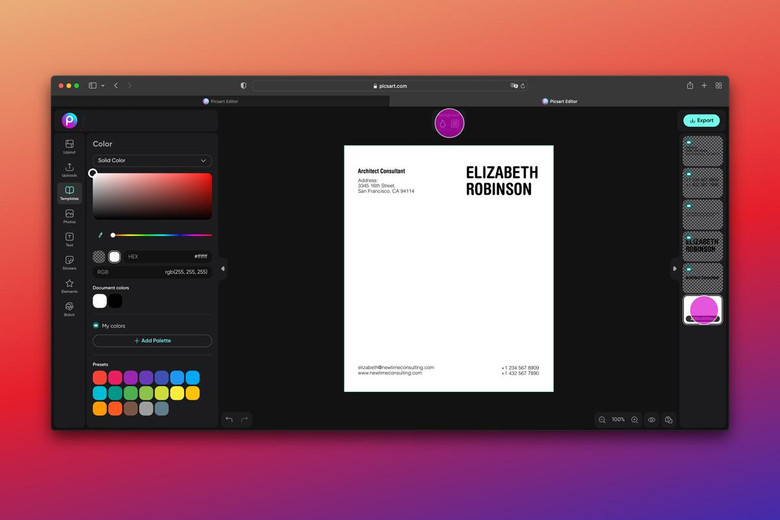 7) Now, search our image library for a background or frame that suits your letterhead design style. Click on Stickers and search for whatever you are looking for: lines, marble, flowers, and more. Simply click on a sticker to add it to your canvas.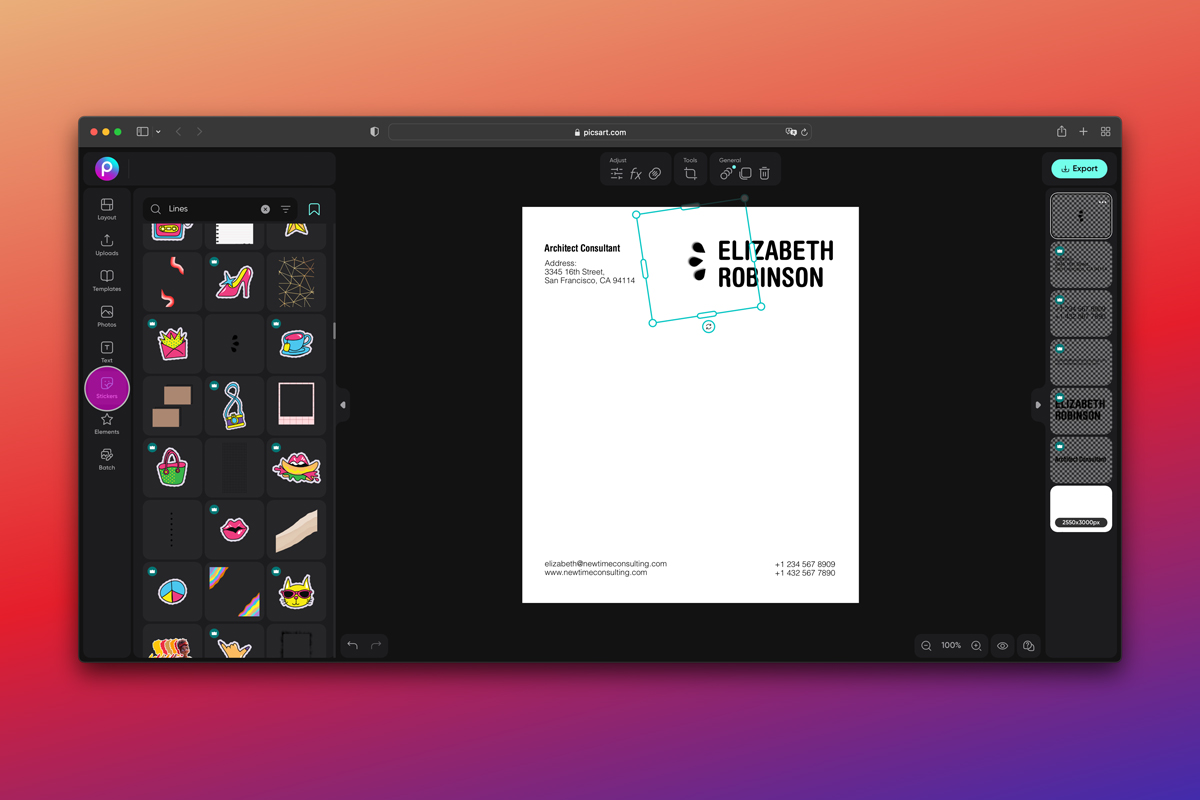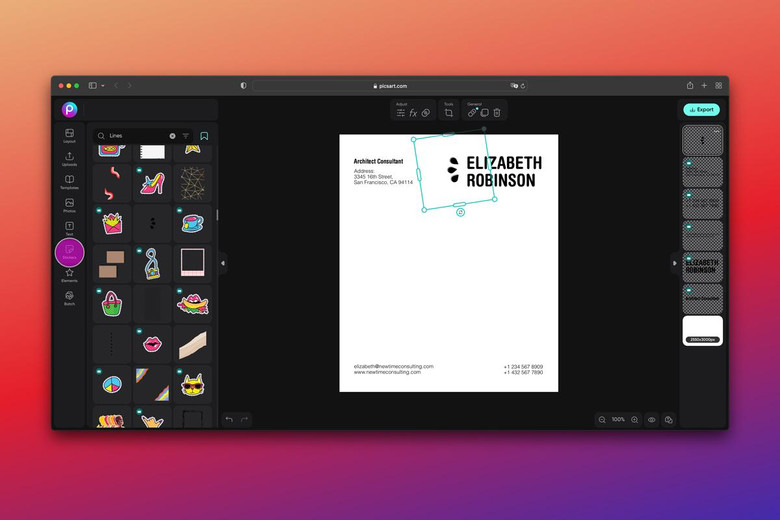 8) You will likely find that the image or element you added to your canvas is now covering up other important information. You can fix this by resizing the element and changing its position on the canvas.
First, resize the element by dragging on the corners and pulling it around the page until it is exactly where you want it. Then, highlight the element in the right-hand column and click on the three tiny dots. From the drop-down menu that appears, choose Send to Back. Continue to resize the element as needed.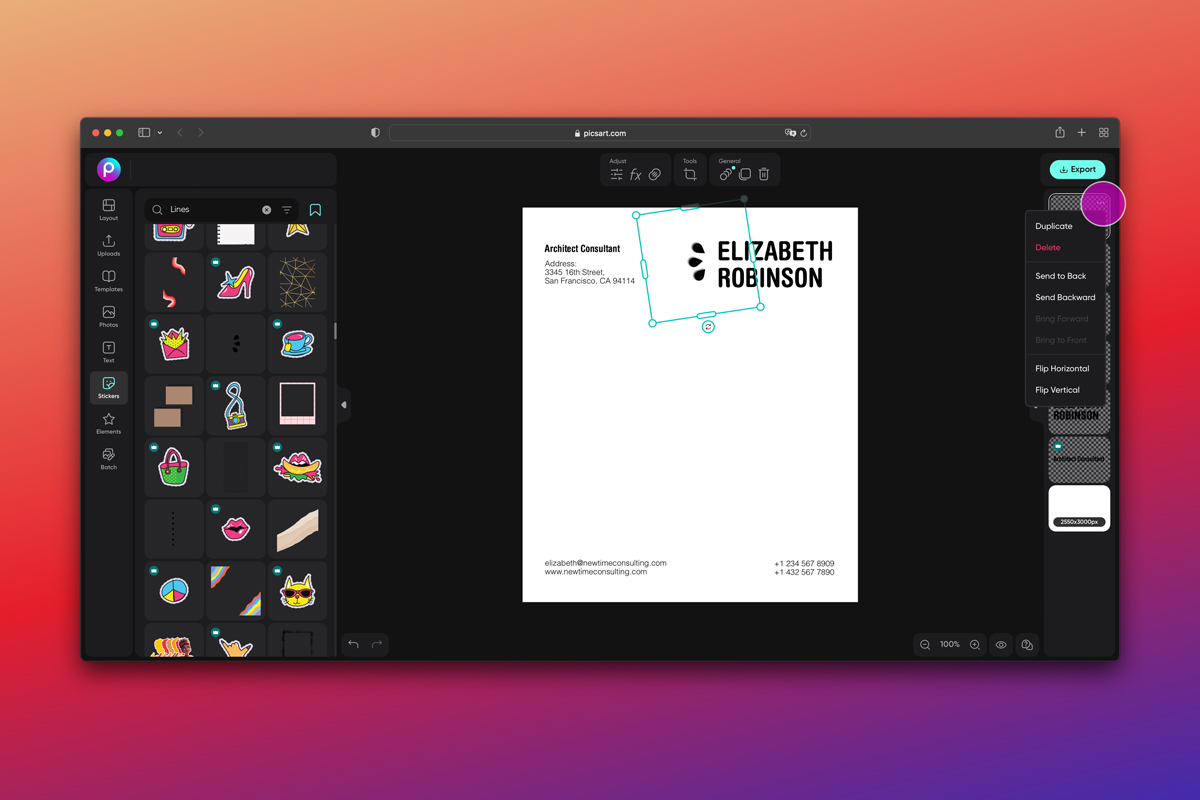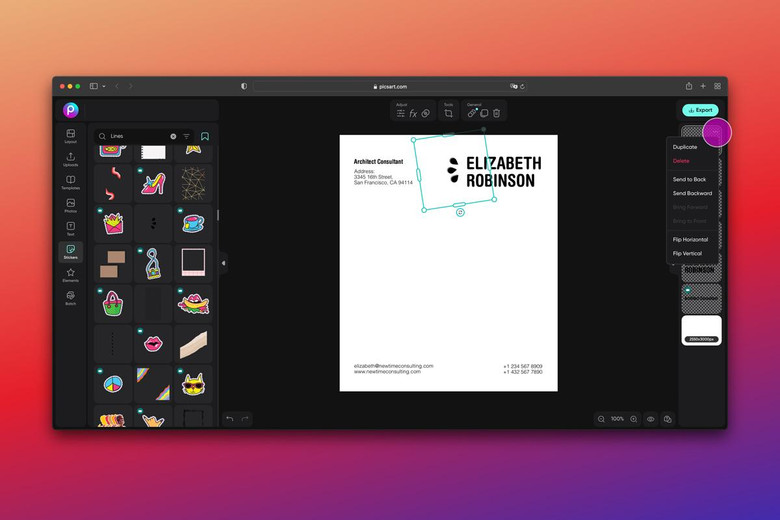 9) Once you're pleased with your new letterhead design, download it by clicking on the Export button in the upper right-hand corner of the screen. 
If designing on mobile:
1) Open the Picsart app and select the plus sign (+) at the bottom of the screen to start a new edit. Scroll down to Color Backgrounds and select a plain white canvas.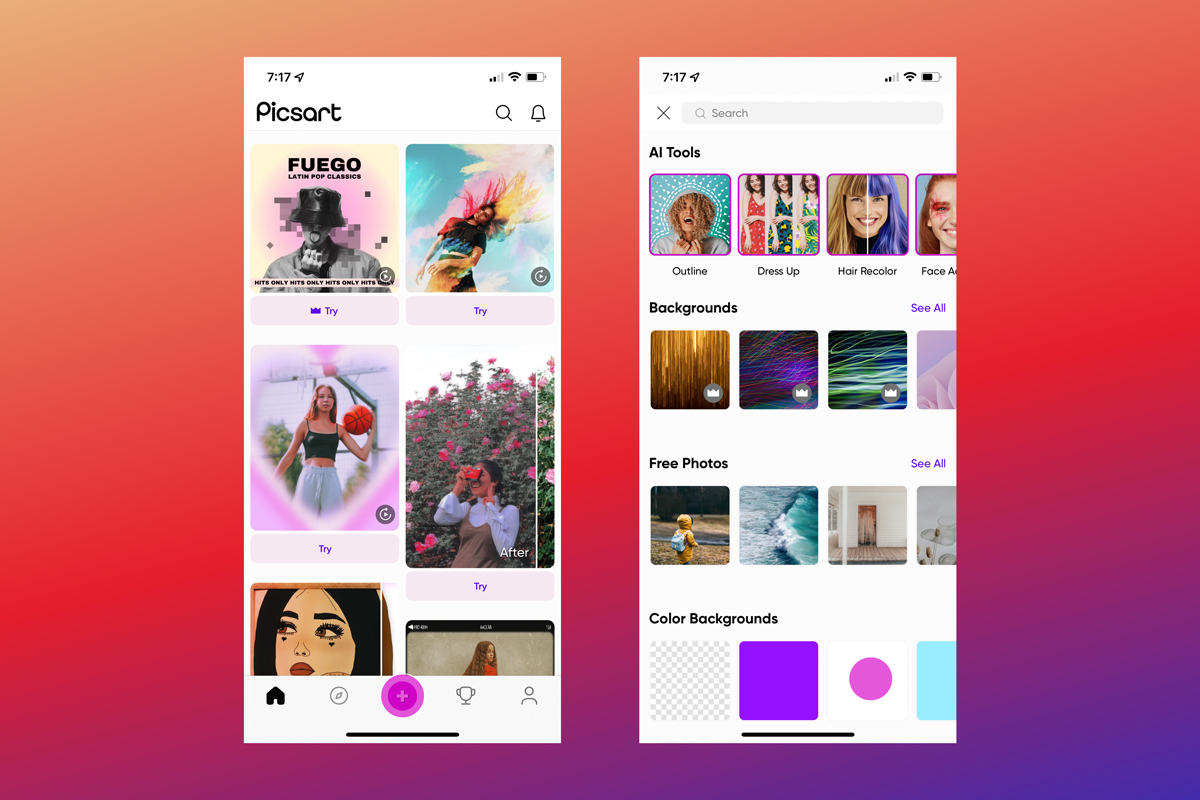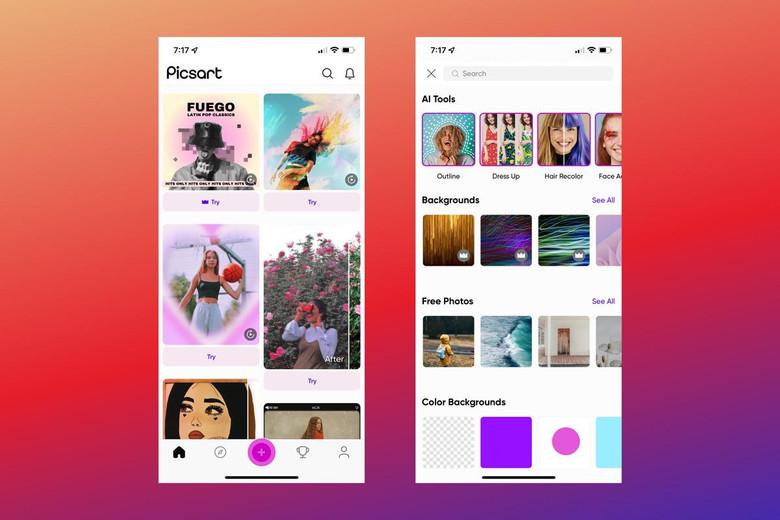 2) Select Text in the bottom Editor toolbar to open up the text tools and type in your letterhead copy. Change the font, size, placement, and more here.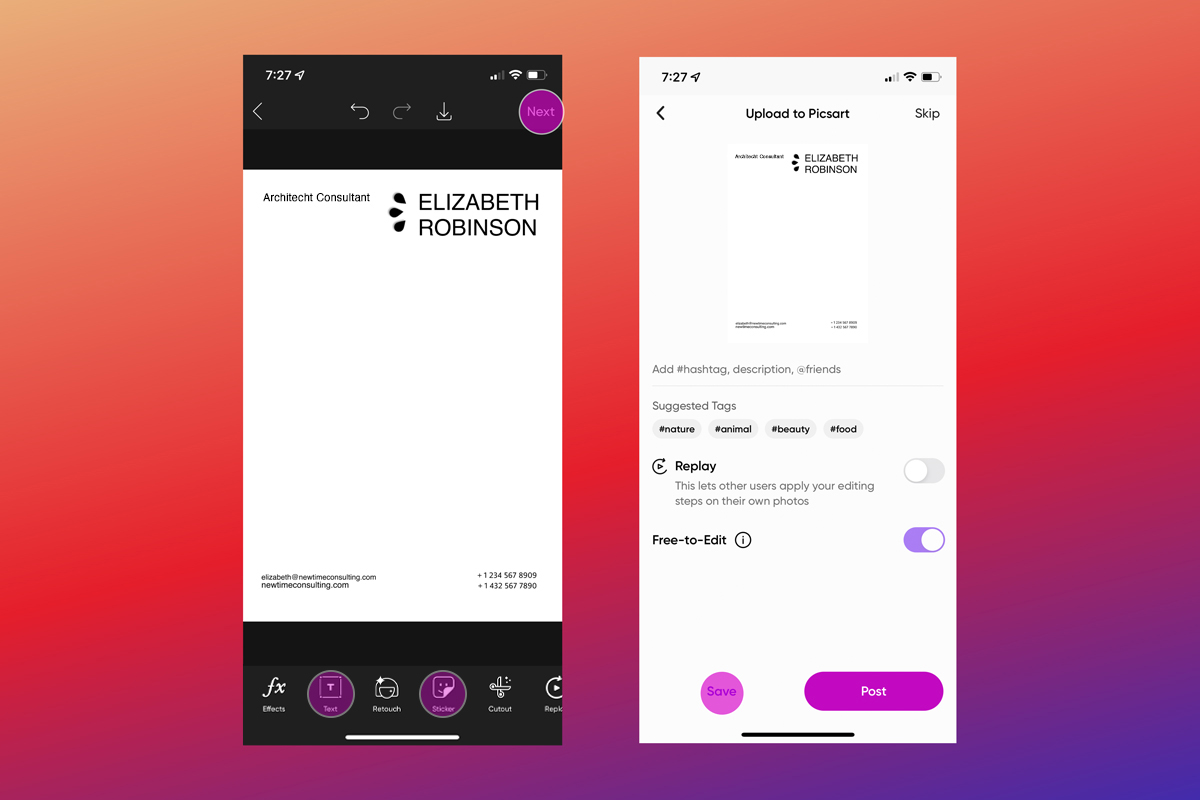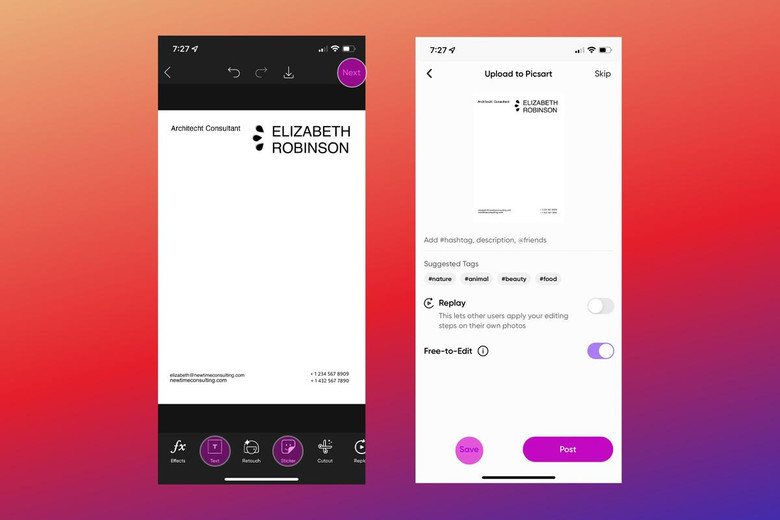 3) Tap on the Stickers and search for additional design elements.
4) When you're done designing your custom letterhead, tap Next then Save.
Now that you have a custom letterhead, it's time to start using it! Write your next letter, blog update, or marketing piece because it's time to share your letterhead design with the world. 
Picsart is a full ecosystem of free-to-use content, powerful tools, and creator inspiration. With a billion downloads and more than 150 million monthly active creators, Picsart is the world's largest creative platform. Picsart has collaborated with major artists and brands like BLACKPINK, Taylor Swift, the Jonas Brothers, Lizzo, Ariana Grande, Jennifer Lopez, One Direction, Sanrio: Hello Kitty, Warner Bros. Entertainment, iHeartMedia, Condé Nast, and more. Download the app or start editing on web today to enhance your photos and videos with thousands of quick and easy editing tools, trendy filters, fun stickers, and brilliant backgrounds. Unleash your creativity and upgrade to Gold for premium perks!