Have you ever seen sketched outlines on photos and wondered how artists did them? Creators have been taking portraits and outlining them with drawing tools for a modern and sophisticated feel for a while now. So if you're looking for an easy way to get a Sketch or drawing filter, then you've come to the right place. Below we'll outline how to outline a picture and how to use the sketch effect to turn a picture into a drawing.
With the Sketch effects, you can take any portrait image and turn it into a sketched photo masterpiece in just one tap. The effects automatically detect the outlines of your portrait and instantly transform your image, saving you on drawing time. Plus, you can make it uniquely yours by changing the line width, line color, and background color. 
How to Use Sketch Effects
Wondering how to use Picsart's Sketch effect? You're just a few taps away from turning a picture into a drawing with the below tutorial.
1) Open the Picsart app and tap on the plus sign (+) at the bottom of the screen.
2) Upload the image you'd like to apply a sketch effect drawing filter to. You can also select any image from the Free to Edit library.
3) Scroll across the Editor and tap on Effects to open up all of the photo effects options in Picsart.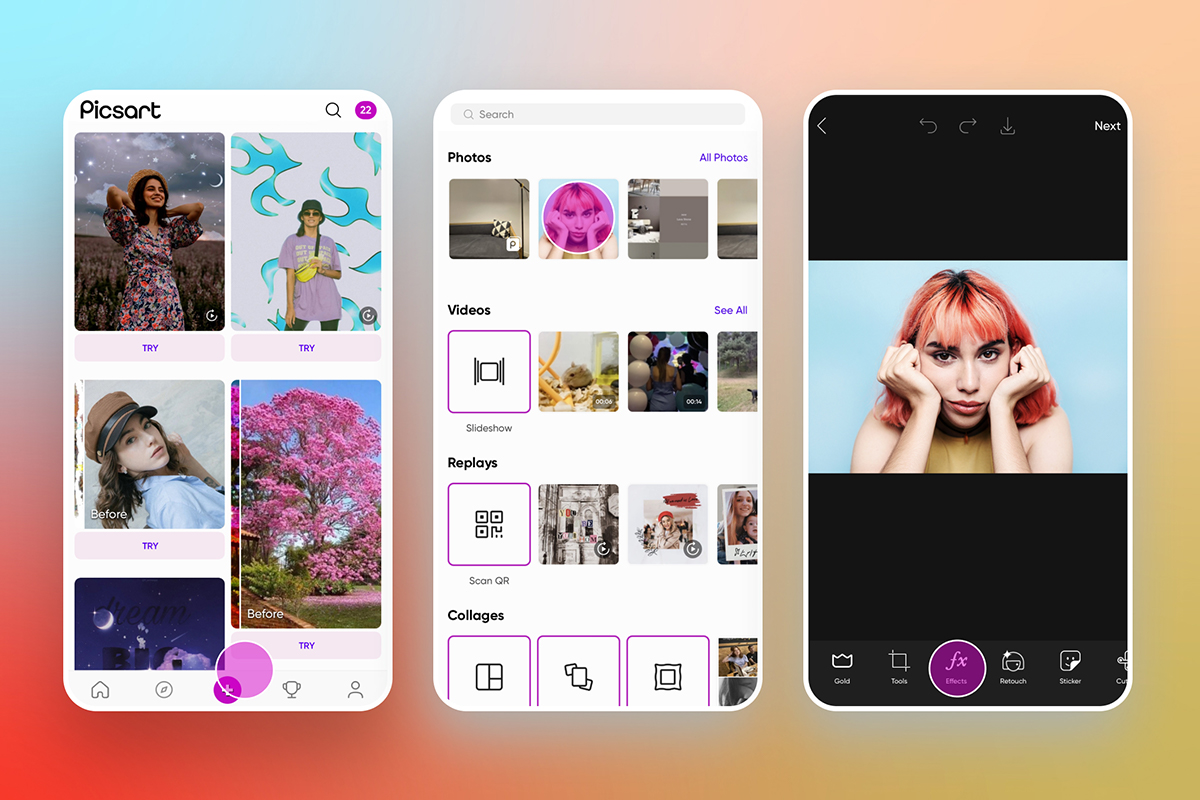 4) Scroll across the Effects toolbar and tap on Sketch. Here you'll find a variety of drawing effects that you can apply to turn a picture into a drawing. Play around until you find the right Sketch effect for your photo.
5) Long press (press and hold) on the Sketch effect of your choice to open up additional photo editing options. Here you can adjust the positioning of the sketched outline by tapping on the horizontal and vertical slider and change the color of your outline by tapping on the colored circles. You can also change the line thickness and opacity. Tap Apply in the upper right corner when done.
6) Then tap Next and save to download, save, and share your final edit.
That's it! You've learned how to outline a picture in seconds And, now you've made a photo look like a drawing while keeping the original photo under it.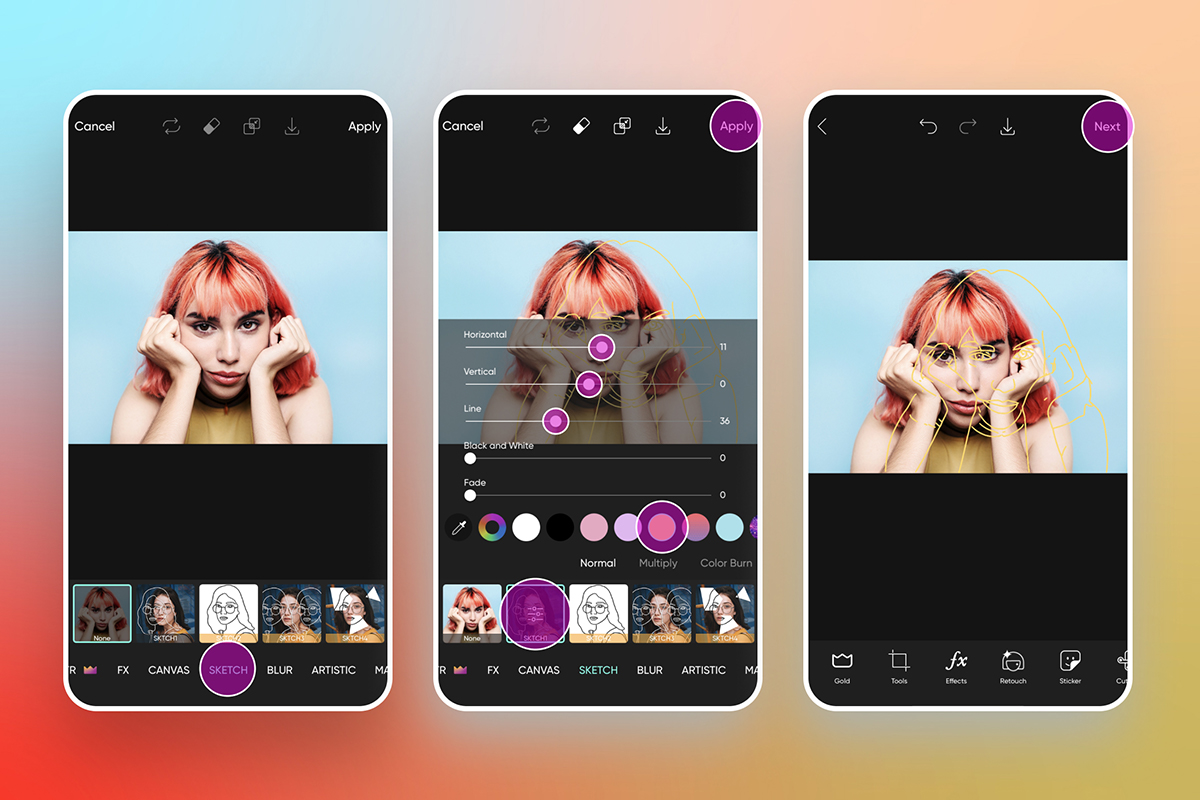 Easy to Use Sketch Filters
Picsart has six easy to use outline drawing filters at your disposal. Take a peek at the various Sketch effects below to turn your picture into a sketch drawing or outline a picture in no time.
SKTCH1 – Simple Sketch 
Create a classic, trendy sketch edit in just one tap. If you're trying to learn how to outline a picture, then the SKTCH1 effect, which adds a simple outline drawing to your image, is for you.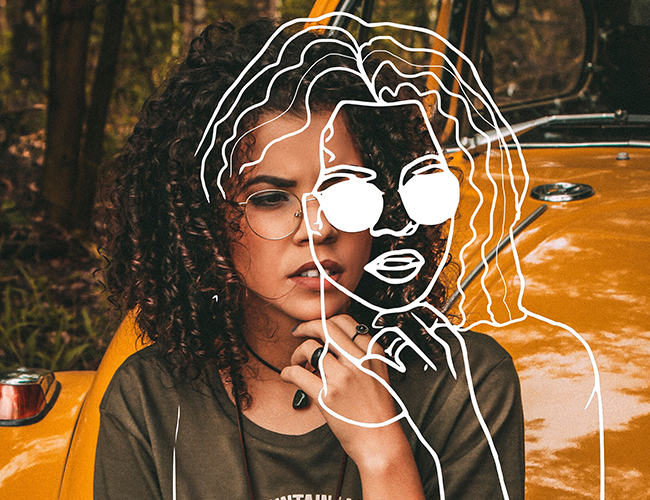 SKTCH2 –  Total Sketch 
For a more dramatic remix, try SKTCH2. This version looks the most like a typical sketch you'd see on a piece of paper. It outlines the people or object in your photo and removes the background, so you're left with an image that looks like a sketch drawing on a white background. 
Pro tip: take your remix to the next level and erase some of the effect or change the background and line colors. '90s graphic design trends are in style once again and this is an eye-catching drawing effect that's very much in line with the '90s design style.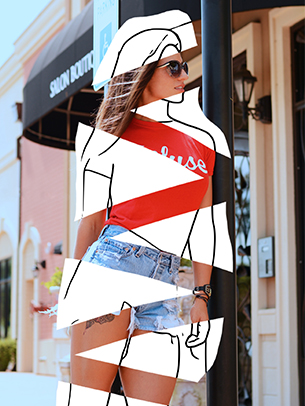 SKTCH3 – Double Sketch 
For a double dose of Sketch, try SKTCH3 and add multiple sketch outlines to any portrait remix. If you really want a double take, consider pairing this sketch filter with a film grain for a vintage photo feel. 
Available for Gold subscribers.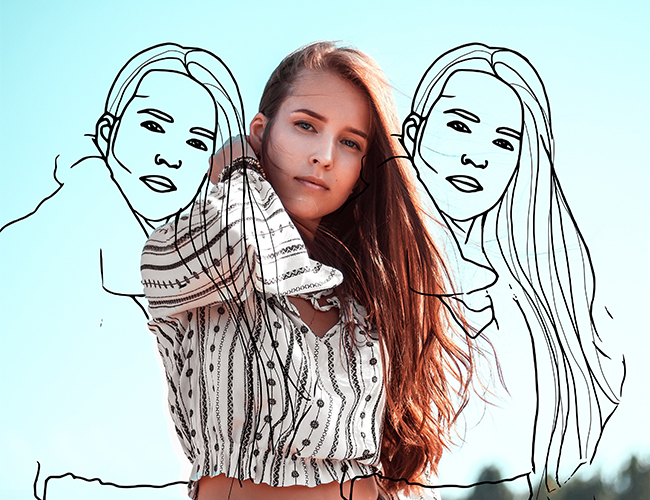 SKTCH4 –  Shape Sketch
Have a little fun with the SKTCH4. This is a Shape Sketch effect that adds sketch outlines using shapes. Consider pairing this artistic sketch effect with the Glitch effect to add an extra feeling of movement to your edits. Available with Gold.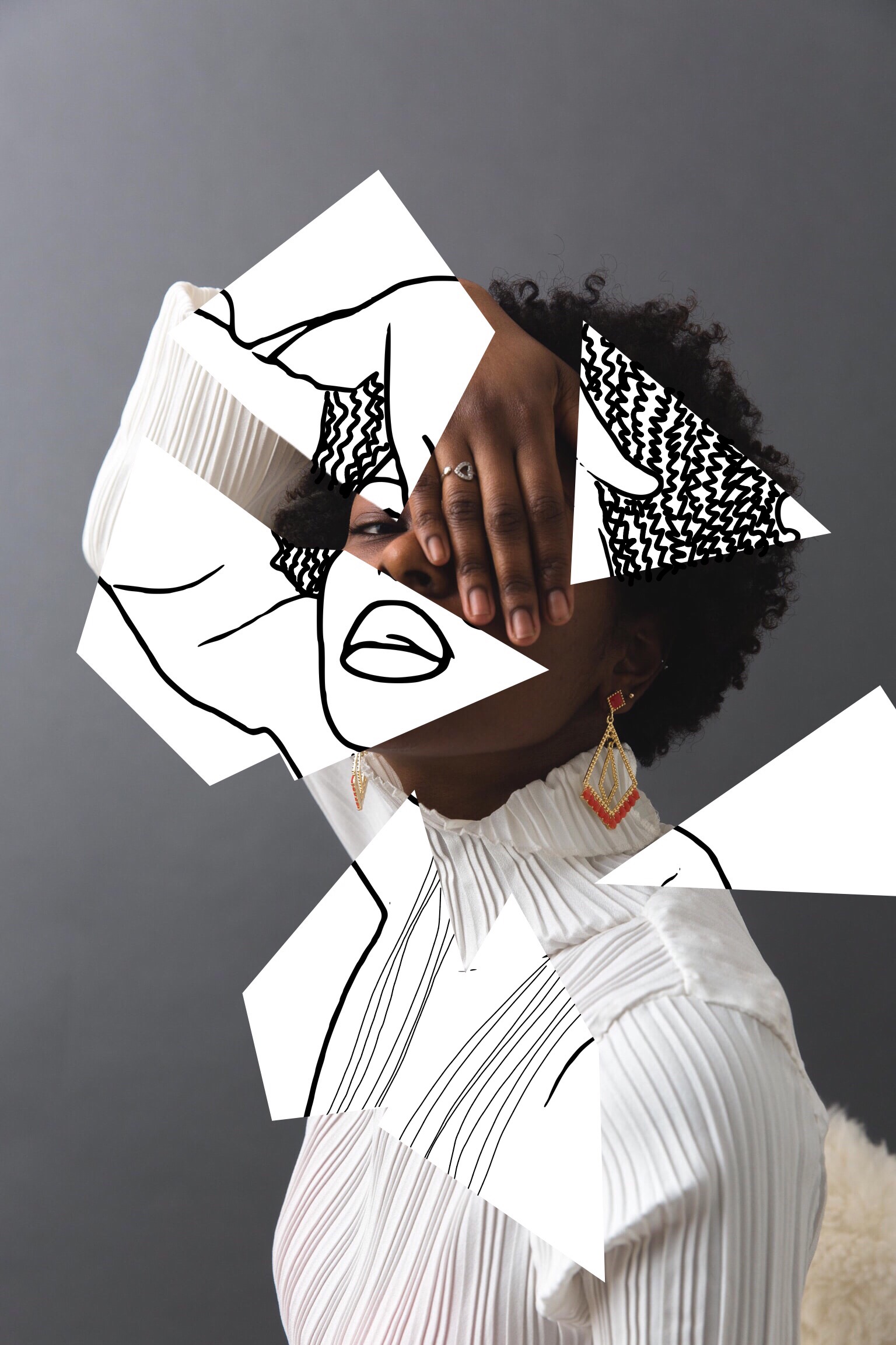 SKTCH5 –  Mirror Sketch
This sketch effect takes the outlined images and flips them in a mirror style. You'll see the outline on the mirrored side of your image rather than right next to it.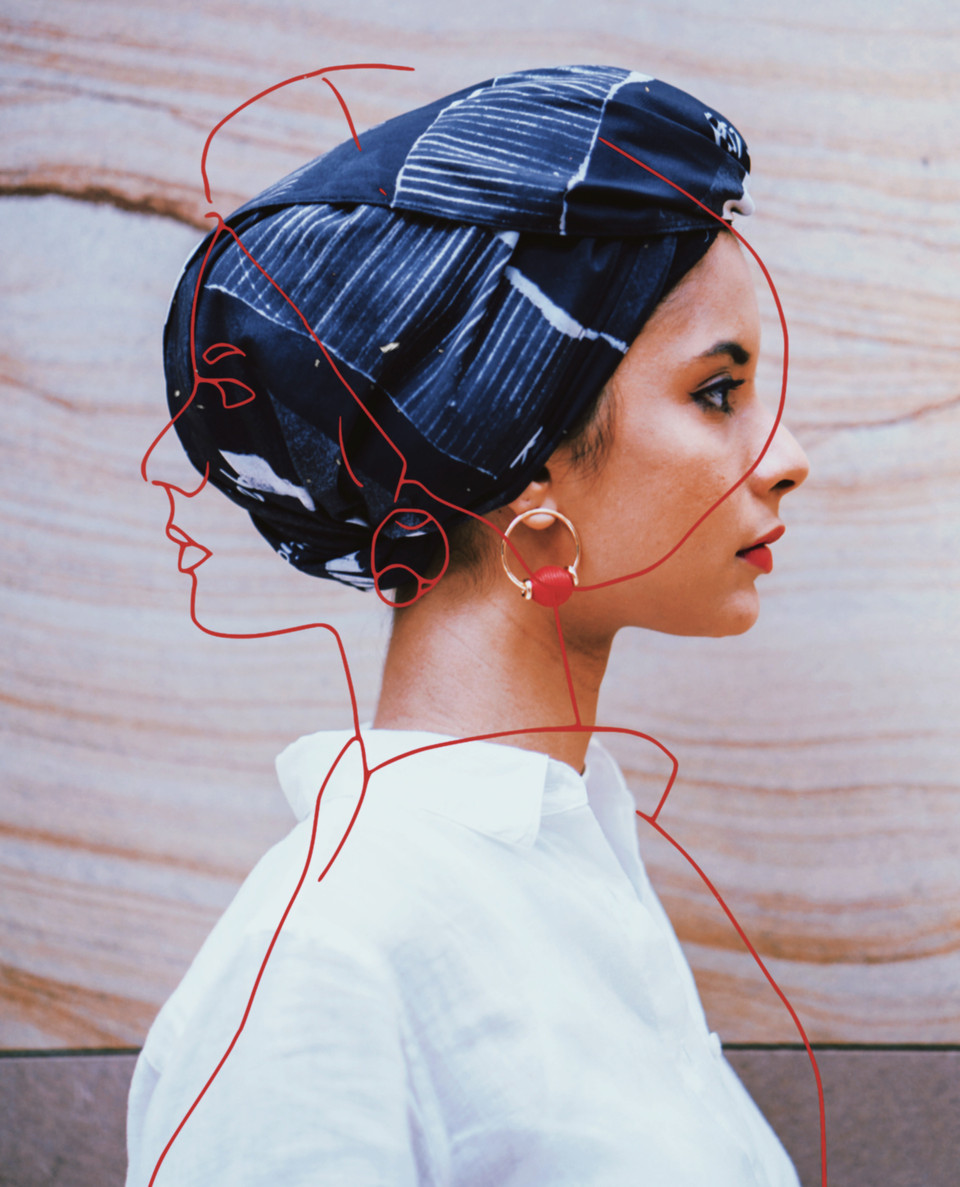 via Picsart
SKTCH6 –  Background Change Sketch
With SKTCH6, you'll get an outline effect, but swapping out the white background for a background of your choice. Take your outline anywhere – even to space – without leaving the Editor. Simply long press on the SKTCH6 icon to open up the additional editing features. Here you'll see a variety of backgrounds to choose from for your sketch or you can upload your own. The end result is a cool outline image on a custom background.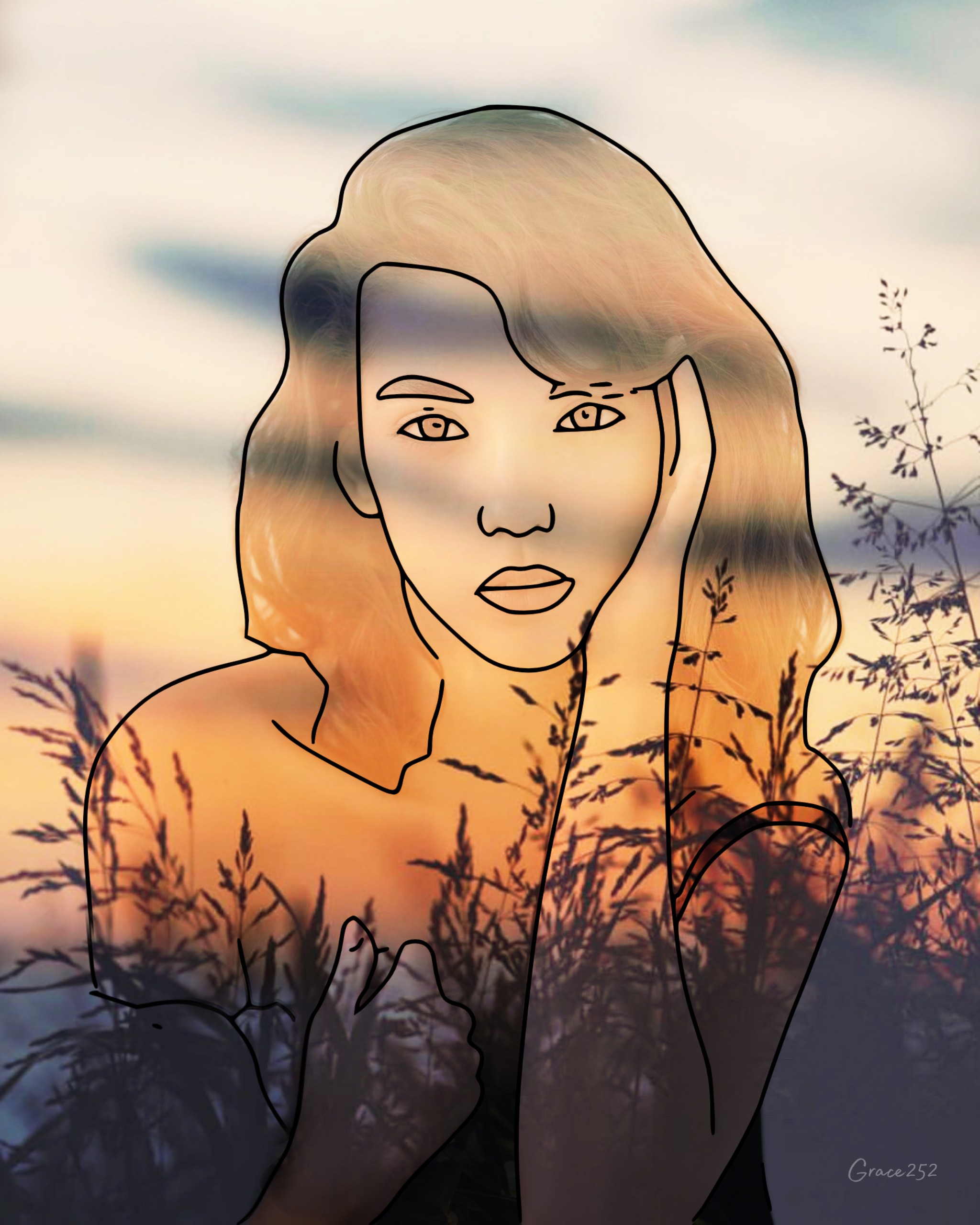 via Picsart
Ready to get started? Let's see your best Sketch edit. Share yours online with hashtags #heypicsart and #sketcheffect for a chance to be featured on Picsart's social channels.
Recommended articles:
Picsart is a photo and video editing platform and creative community. A top 20 most downloaded app worldwide with over 150 million monthly active users, its AI-powered tools enable creators of all levels to design, edit, draw, and share content anywhere. The platform has amassed one of the largest open-source content collections in the world, including photos, stickers, backgrounds, templates, and more. Used by consumers, marketers, content creators and businesses, Picsart tools fulfill both personal and professional design needs. Picsart has collaborated with major artists and brands like BLACKPINK, Taylor Swift, Lizzo, Ariana Grande, Warner Bros. Entertainment, iHeartMedia, Condé Nast, and more. Download the app or start editing on web today, and upgrade to Gold for premium perks!