Over a decade since it was first officially celebrated around the globe, World Photography Day remains a key date in the creative calendar. Every August 19, photographers everywhere shoot their shots, capturing their personal perspectives on the world. And World Photography Day 2022 will be no different. 
History of World Photography Day
Of course, 2010 wasn't the first time the photography community celebrated the art form on World Photography Day. It dates all the way back to 1837 in fact, marking the invention of the Daguerreotype process (essentially the first commercial instance of photography, named in honor of inventor Louis Jacques Mandé Daguerre). Starting on August 19, 2010, however, World Photography Day officially became recognized as a bona fide global phenomenon. 
What Is World Photography Day?
World Photography Day celebrates the creativity, craft, science, and history of the art form, with photographers encouraged to share their best images on social media tagged #WorldPhotographyDay, with the aim of inspiring others. Incorporating an online gallery for the first time in 2010, showcasing submissions from more than 250 photographers, it attracted interest from more than 100 countries worldwide. In the decade plus that's passed since, World Photography Day has grown and expanded to become an even greater success. 
Let's take a look at some photography tips and tricks to inspire you to take your shot this year. Keep these pointers in mind when making your World Photography Day submission. 
10 Photo Tips for World Photography Day
For World Photography Day, we asked the Picsart Masters community for some expert insight on how to take the best shot possible. And they duly delivered. Whether you're shooting food, pets, selfies, landscapes, or something more esoteric, if you follow their tips you can't go wrong. Regardless of whether you're a novice or a seasoned pro, it's never too late to learn something new. Feel free to experiment with any or all of them, but remember, when it comes to creativity, the most important element is you and your imagination. 
1. Embrace Low Lighting

This tip is so ingenious and yet so simple and easy to follow. It comes courtesy of Picsart Master @withmanipulation who offers some common sense smarts when it comes to getting the perfect shot. "Always lower the lighting before taking the photo. Because you can always make a photo lighter afterward, but it's really hard to change overexposed photos that were shot that way." Bonus points: low lighting adds a moody effect to your photography. 
via Picsart
2. Use the Blur Effect

Another clever tip that'll leave you wondering why you didn't think of it first. This time via @ltoss who wisely notes that "The blur effect makes the objective of any photograph more interesting." Consider adding the blur effect to your images this World Photography Day and you'll see for yourself how much of a difference it can make to even the most humdrum of images. There are all kinds of creative ways you can work blur effects, so feel free to experiment with them for your World Photography Day submission.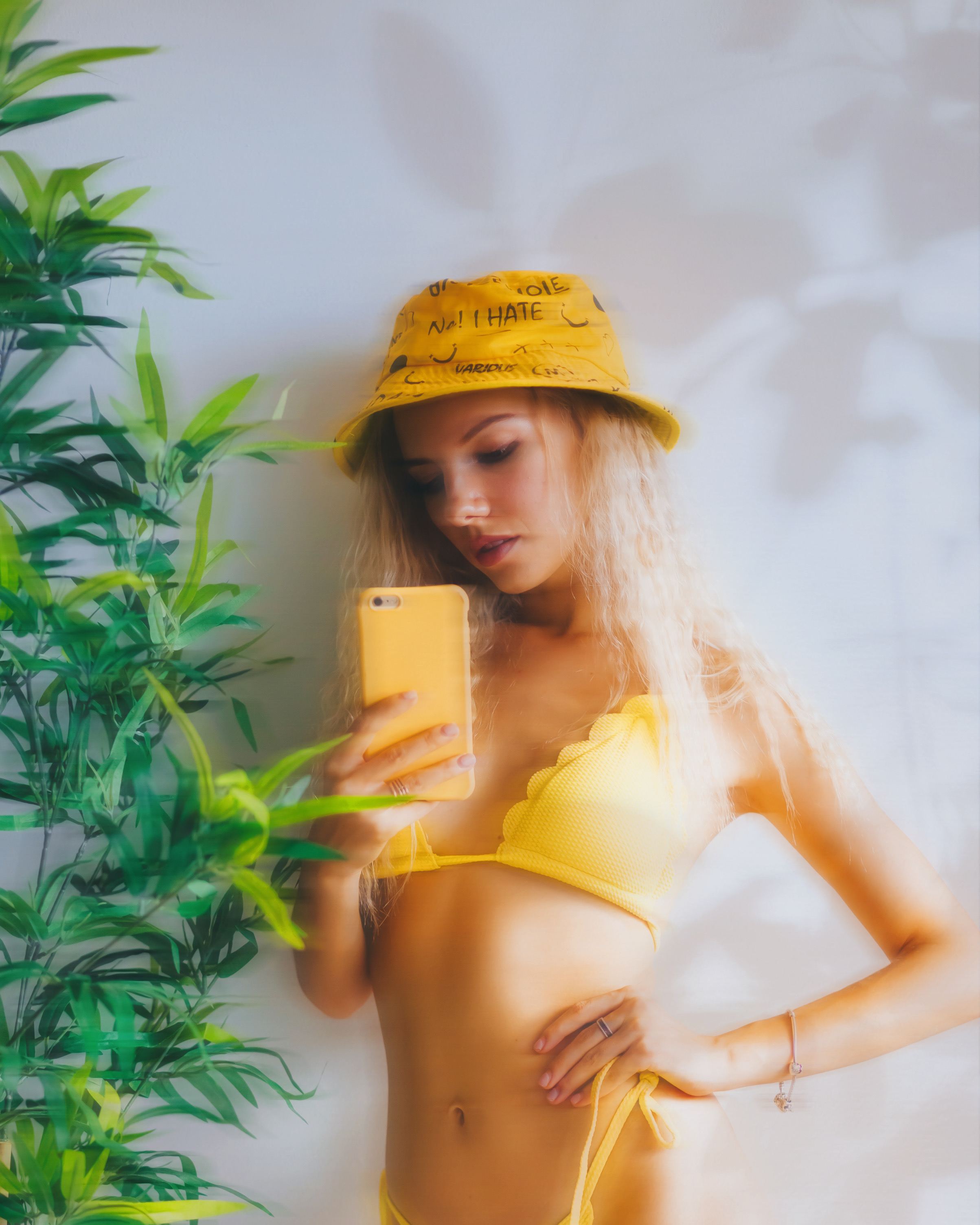 via Picsart
Wondering how to use motion blur? Start editing with this tutorial: 
3. Declutter, Declutter, Declutter
A simple way to avoid having to do too much post-production photo editing is to ensure your composition is perfectly prepared in the first place. And the easiest way to do that is to declutter. You probably think you've already got that sussed though, right? But don't just take our word for it. Over to @deirdre-oneel. "Before I start snapping away, I access the background and anything in the general area that might clutter or take away from my shot, such as debris, too many people or objects."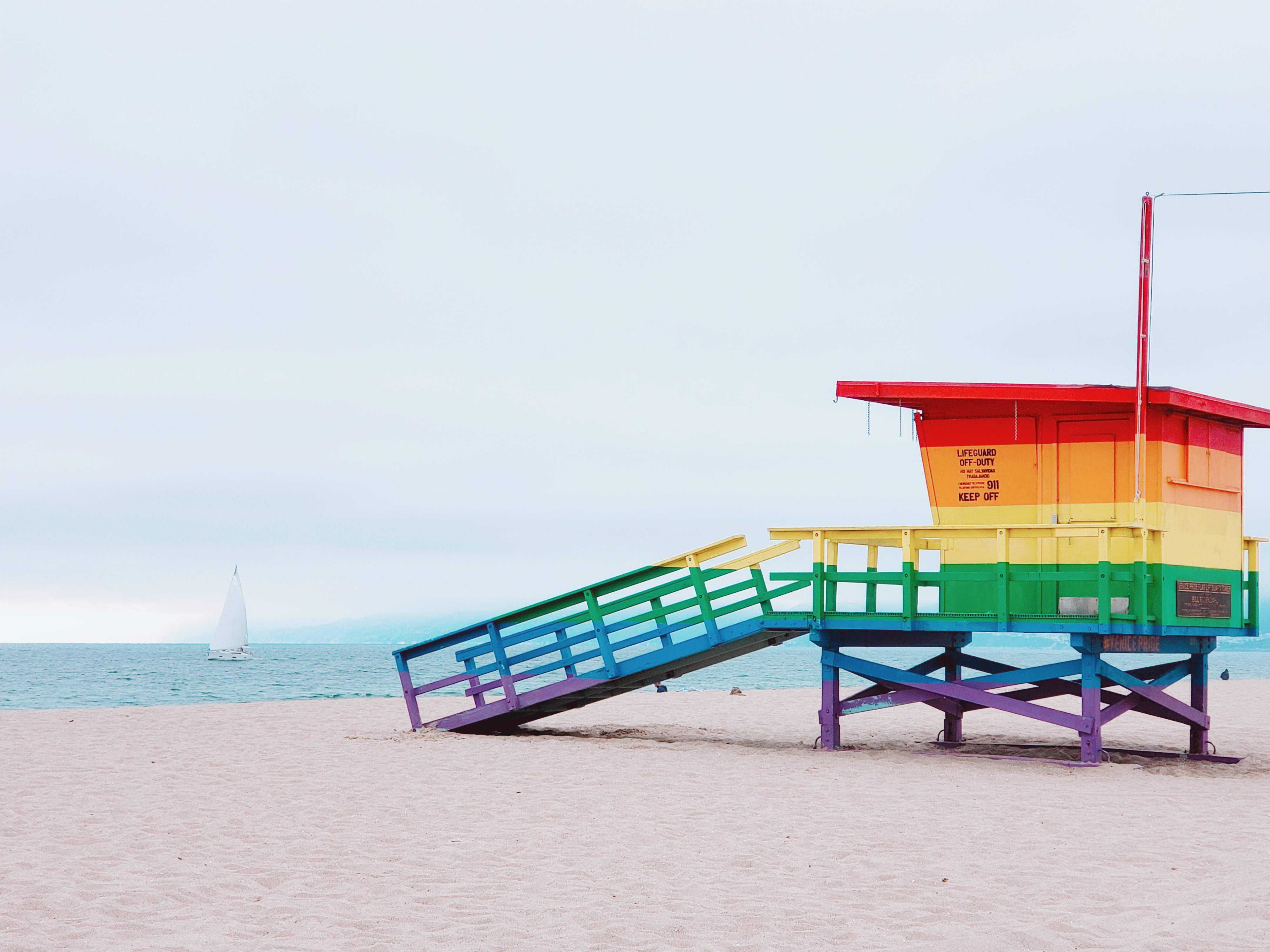 via Picsart
Pro photo editing tip: If you don't do this beforehand, you can also use background removal tools to remove clutter from your images. 
4. Take Your Time

Decluttering is one thing. But sometimes nailing the shot needs a little more than that. That's why @deirdre-oneel also stresses the virtue of patience. Good things come to those who wait, after all. "You may need to adjust your camera to take a close-up of the specific thing you are photographing. You can also change your background slightly if you are photographing an object or person. Many times I just have to sit and wait for my perfect shot. It does require patience. When all else fails, use the erase tool to clean up your photo."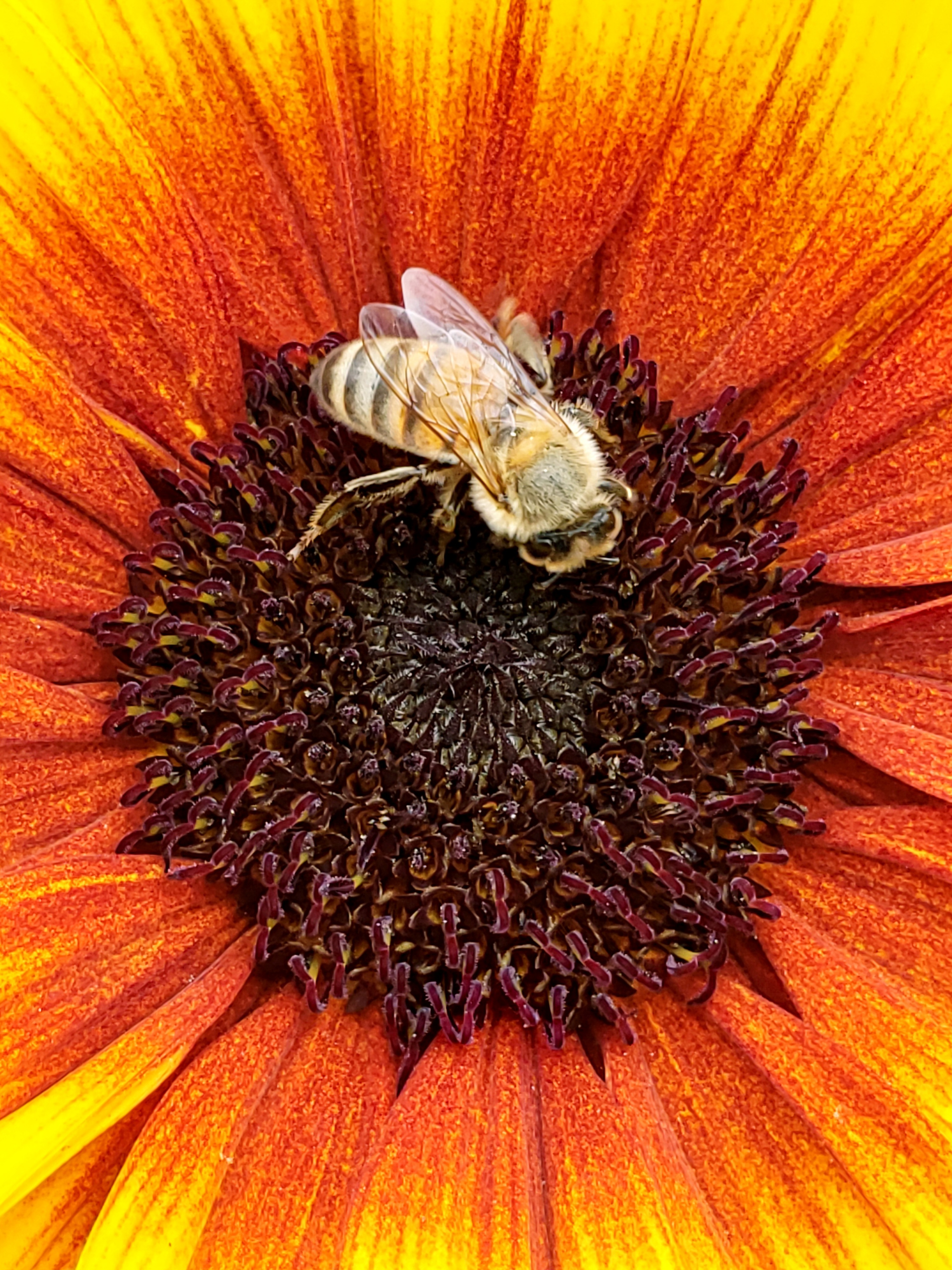 via Picsart
Just think about how long it takes to get the perfect sunset photo, and then how quickly your landscape shot evolves in such a short period of time. You'll be capturing the best World Photography Day photos if you give yourself plenty of time to set up your shot.
5. See Things Differently
Angles are everything. If you really want to capture something special on World Photography Day and beyond, try to think outside the box about how you can show your subject off in a unique way. One of the best pointers on how to do this comes from @jcervay. "Get on the same level as your subject. If photographing flowers or children, kneel down, or occasionally lay down, to get a lower angle. People are used to seeing these things from above, so it's a simple way to show an angle that isn't typically seen. And it really shows off the true essence of the subject."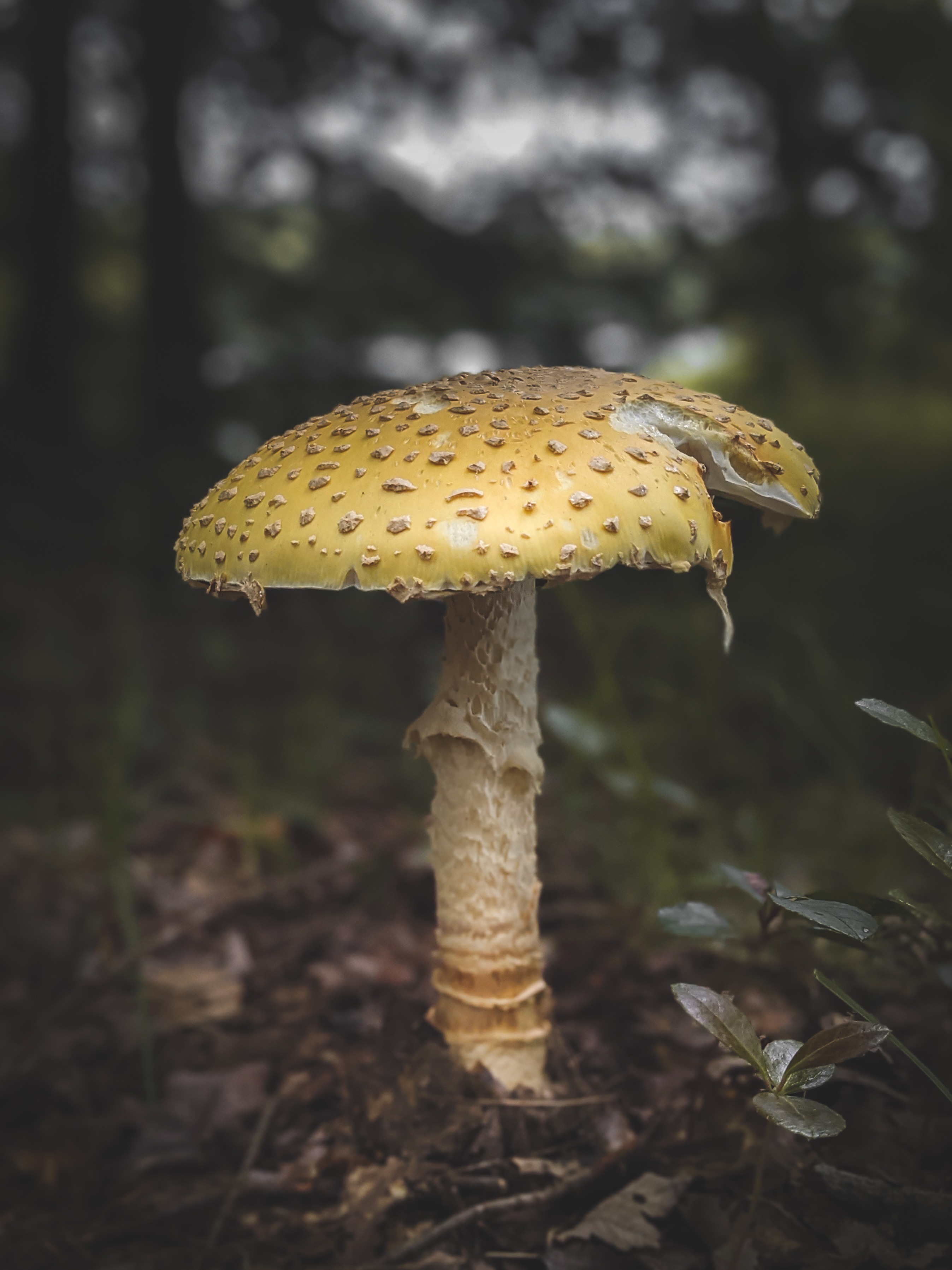 via Picsart
6. Move Your Body 
This, like all of the best tips, might seem obvious at first. But so often it's overlooked. "If you want a subject to be closer, move yourself, and get closer. Don't just zoom in," urges @isayjocelyn. "If you want interesting perspectives, move your body. Lie on the ground, stand on a chair, move to the left or the right. Don't just look at things as you would normally, move around and see how the subject changes."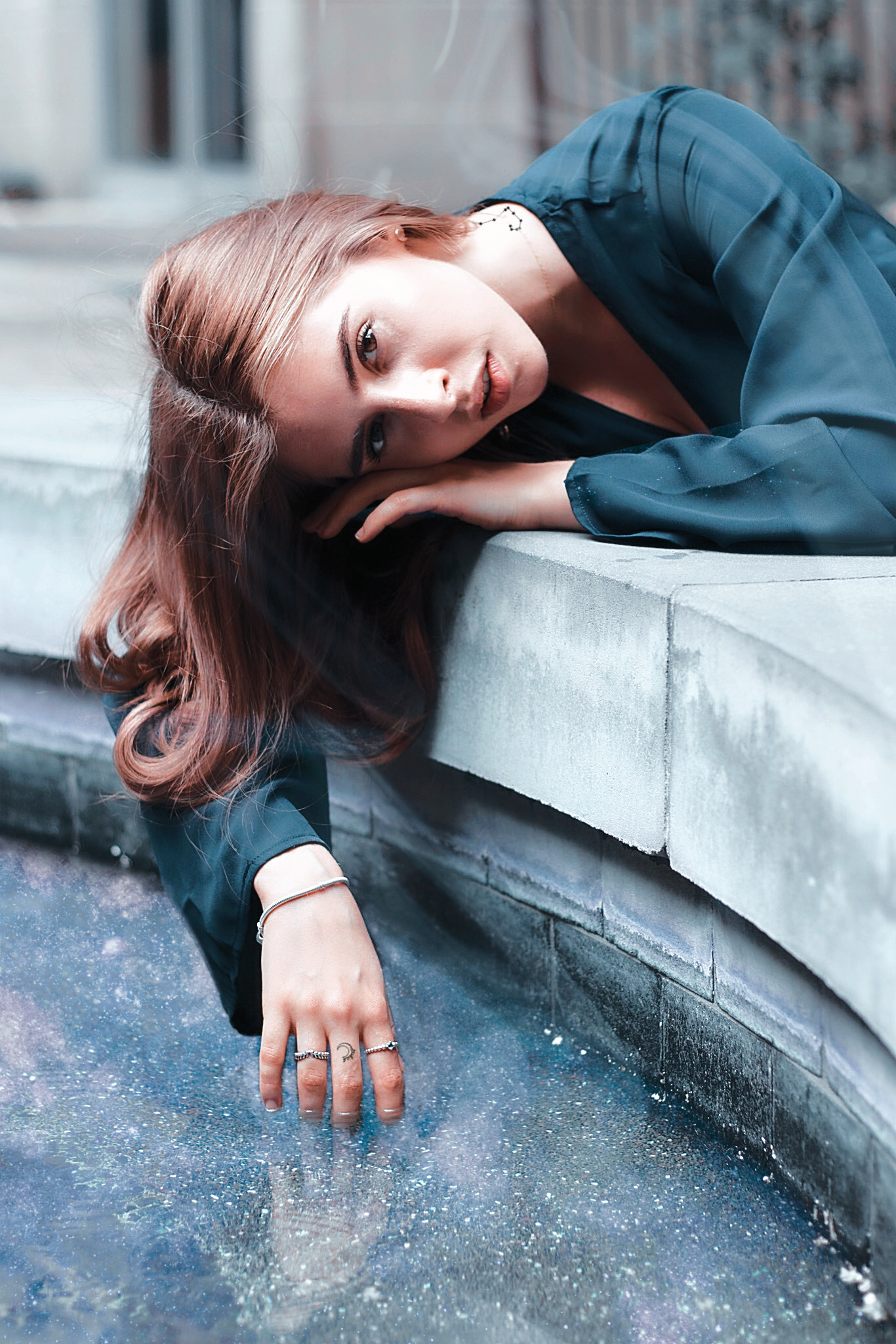 via Picsart
But movement doesn't have to be limited to the photographer. An animated subject can also yield worthwhile results. "If you're taking portraits, ask your model to move around," adds @isayjocelyn. "They can move their arms, walk back and forth, or flip their hair. Movement makes everything look more natural."
7. Try This One at Night
Ready for something a touch more technical? Don't worry, it's still entirely practical and it's something that applies to budding newcomers and experienced snappers alike. "Use a tripod and RC for night photography," says @youevil. 
Wondering why your late-night shots aren't coming out quite like you'd hoped? Wonder no more. "Make sure to use a longer shutter speed for night photography." This will help you capture the stars better.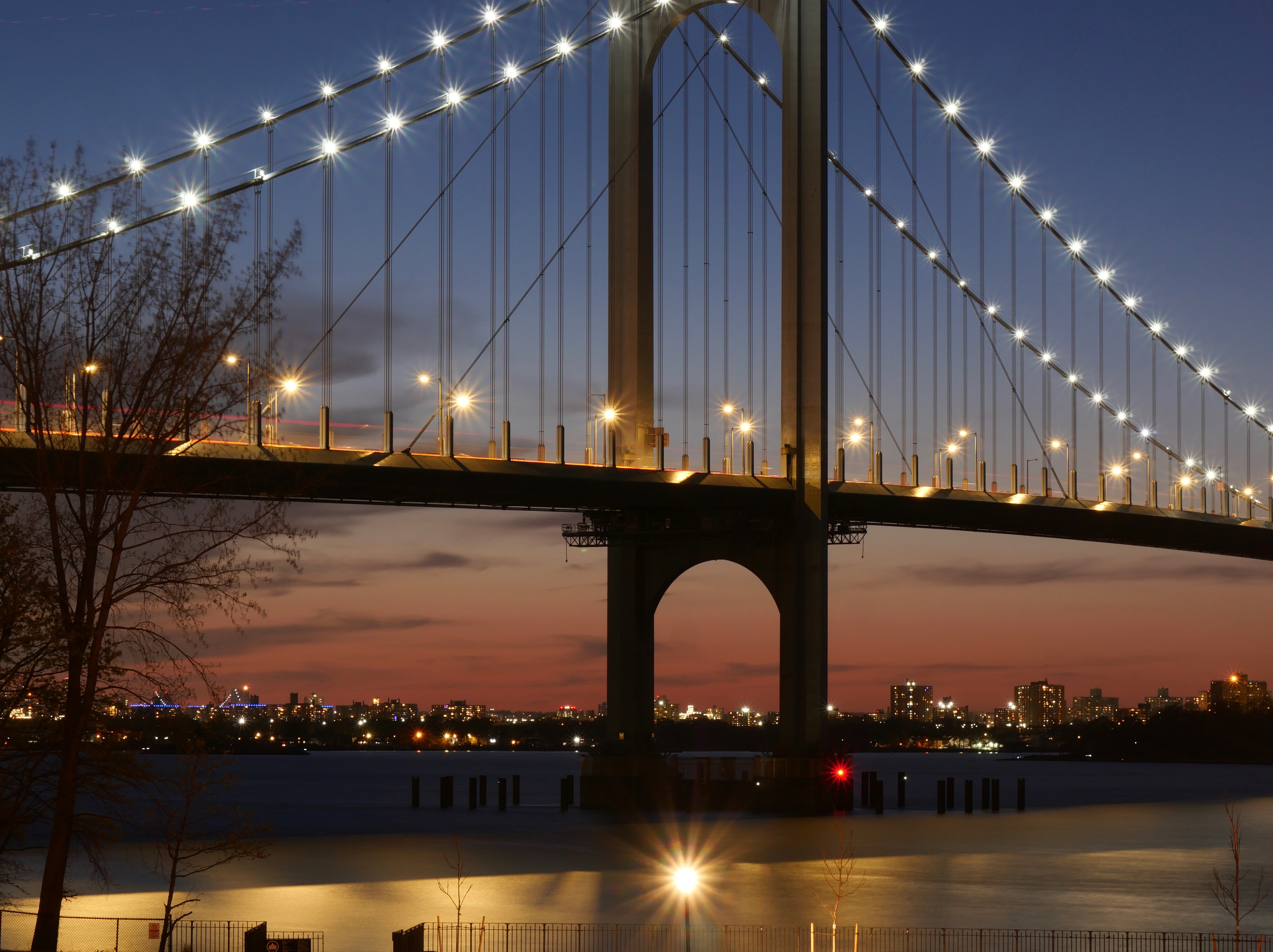 via Picsart
8. Follow the Rules of the Lines
Let's keep this one simple. You already have everything you need to capture the best shot for the World Photography Day challenge. All you have to do is trust your instincts, your eye, and allow the camera to do the rest. Kudos to @egildesrivero for the wisdom on this one. "Follow the rules of the lines and compose from the camera, make your eye an extension of the camera." Keep the golden ratio in mind and turn on the grid on your camera so you can make sure that objects are perfectly centered.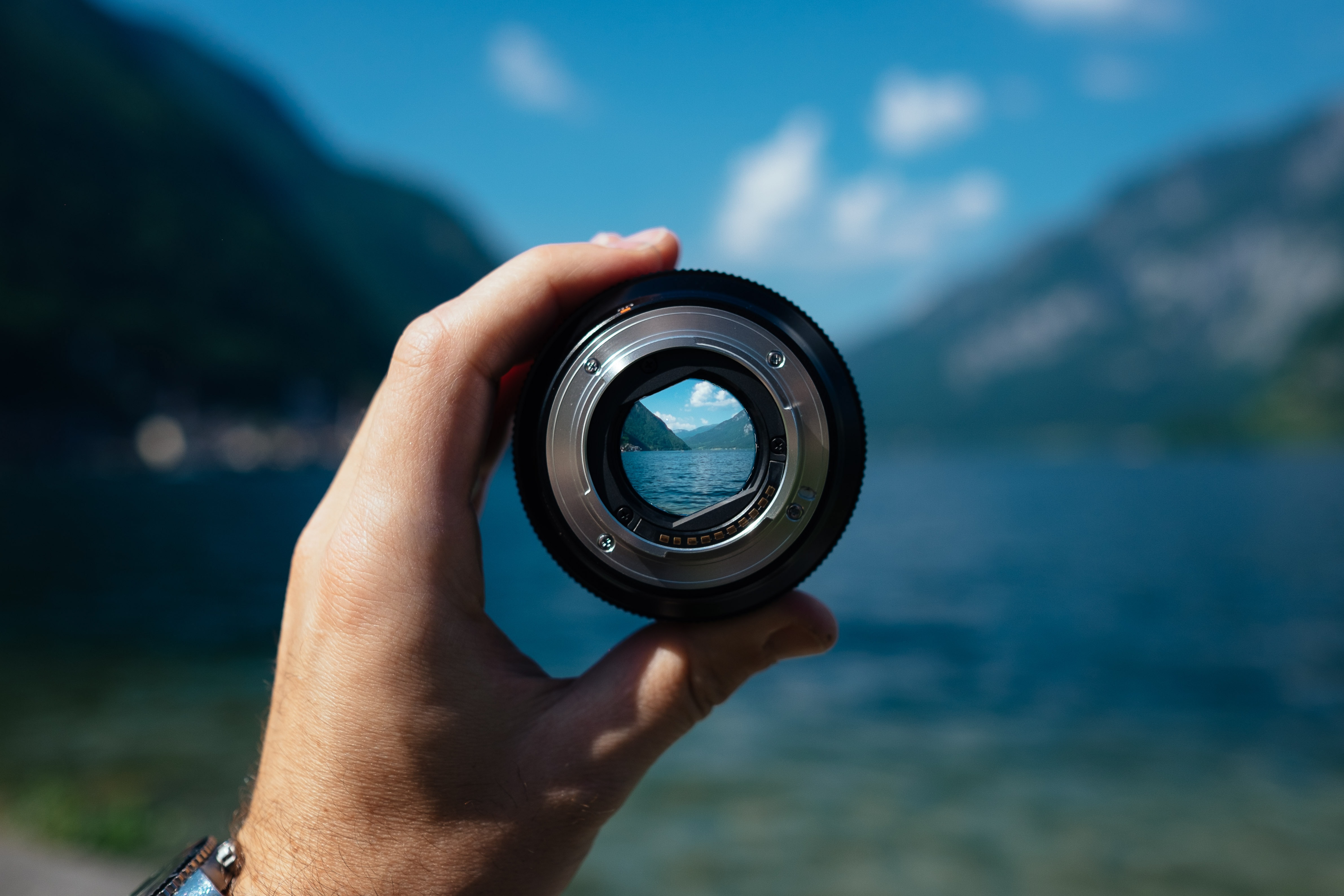 via Picsart
9. And Remember That Rules Are Made to be Broken
Using the natural lines of your frame to draw attention to a subject or focal point is all well and good, but that doesn't mean that you need to shoot everything straight-on or perfectly centered. On the contrary. "I never shoot a subject in the center of a photo," shares @stellaghostarts. 
Next time you're behind the lens, try setting the subject of your shot slightly off-center. Shift the focal point to the left or the right, up or down, to create a more dramatic frame and composition. It also allows you to incorporate some other photography tips, such as adding a Blur Effect, playing around with color effects, shooting at different times of the day, and removing clutter from the background.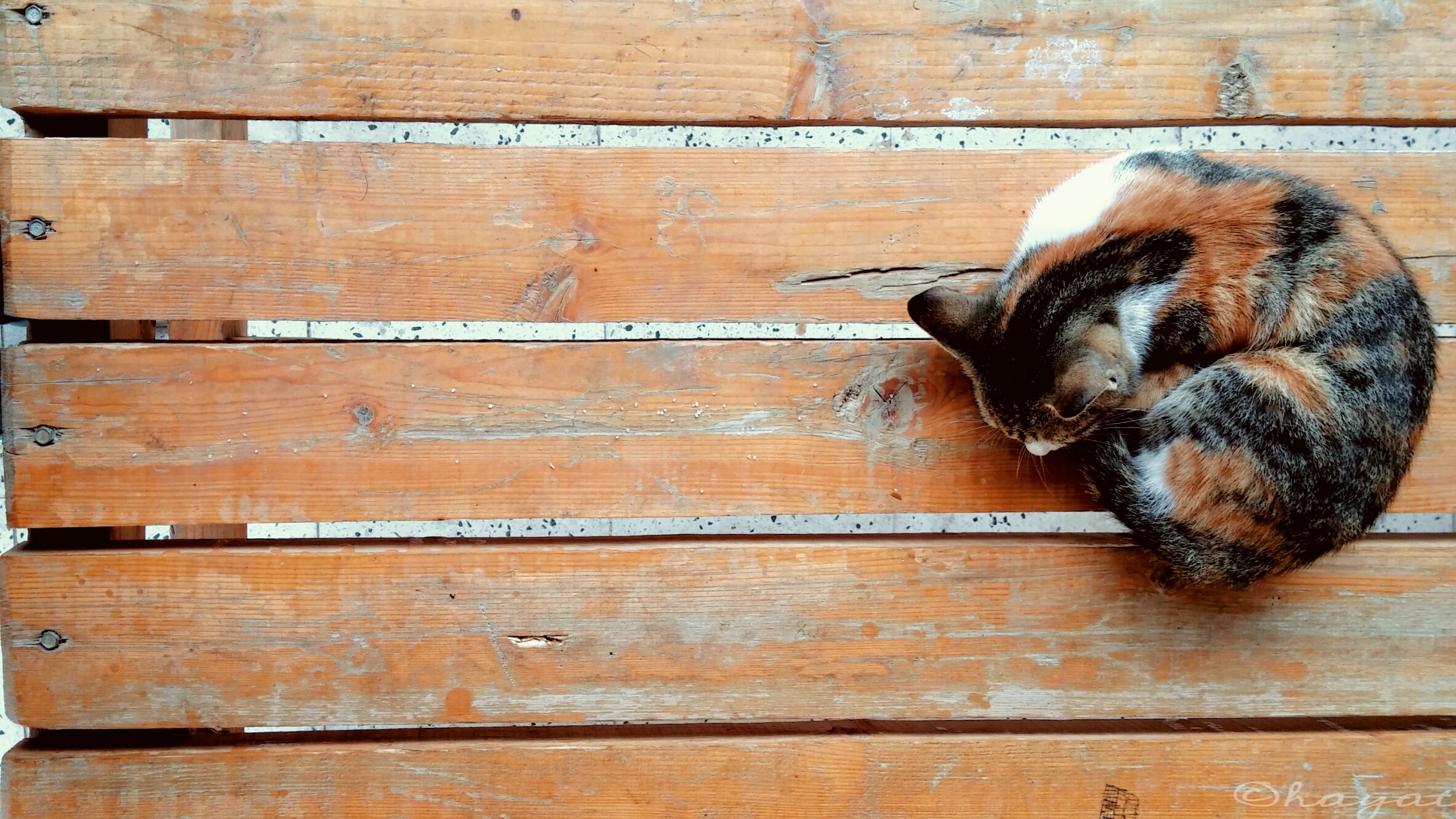 via Picsart
10. Use your Imagination (and Sharpness)
Picsart Master @monnoart stresses the importance of sharpness. "For the perfect sharpness, check the focus where you want to aim. On many cameras, you can hear a click when focusing. This is a sign that the focus is well adjusted." If you're taking photos on a mobile device, tap the screen where you want the camera to focus and you'll see it readjust to hone in on your focal point. Image sharpness is important across both portrait and landscape photography, so be sure to make sure your photos are crisp from the get-go. It'll save you time in post-production editing.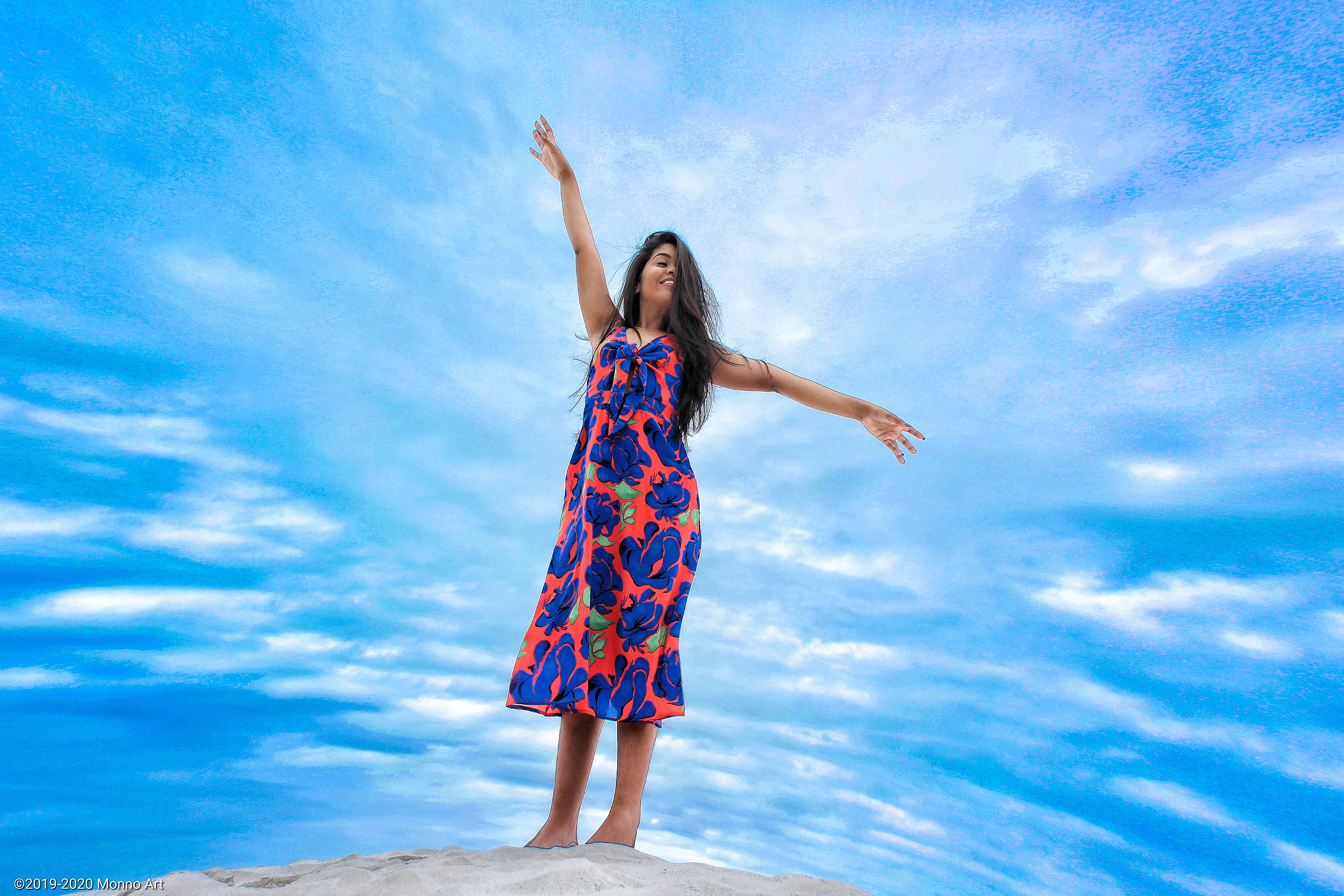 via Picsart
Regardless of your device, @monnoart reminds us that, "A good photo is not about the equipment you have, but how your imagination can bring the photo to life." The beautiful thing about photography is that anyone can do it, even if you're just taking unique self-portraits at home. What makes your photos unique and personal is what you bring to them. Your perspective and how you see the world is what will make your images stand out both on World Photography Day and every other day of the year.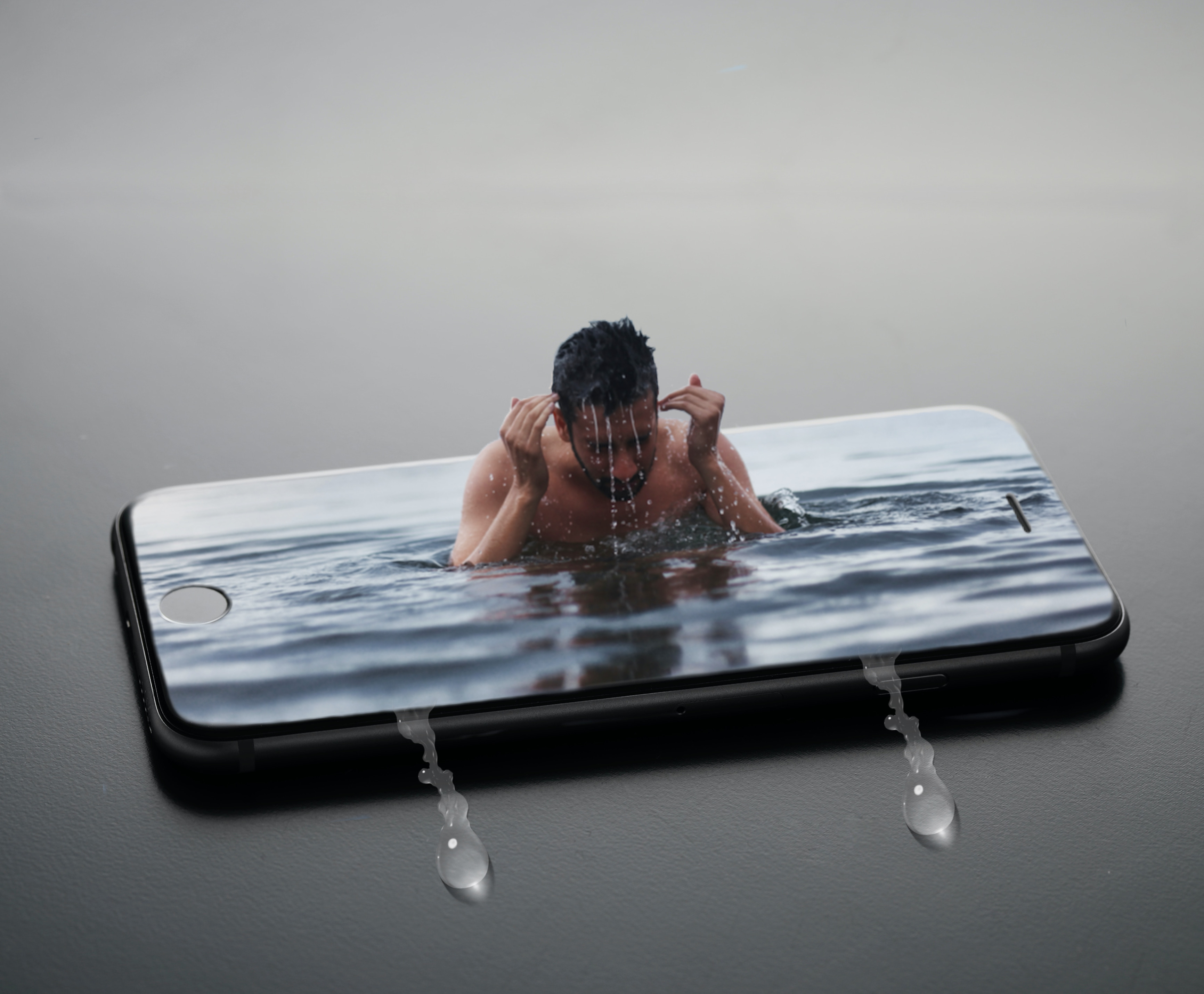 via Picsart
Picsart is a full ecosystem of free-to-use content, powerful tools, and creator inspiration. With a billion downloads and more than 150 million monthly active creators, Picsart isn't just the world's largest creative platform; we're also the fastest growing. Picsart has collaborated with major artists and brands like BLACKPINK, the Jonas Brothers, Lizzo, Sanrio: Hello Kitty, I am a Voter, Bebe Rexha, Maroon 5, One Direction, Warner Bros. Entertainment, iHeartMedia, Condé Nast, and more. Download the app or start editing on web today to enhance your photos and videos with thousands of quick and easy editing tools, trendy filters, fun stickers, and brilliant backgrounds. Unleash your creativity and upgrade to Gold for premium perks!