High school prom season is here, and for many, that's a time for equal parts excitement and trepidation. There's so much to stress and fret over. But one thing you shouldn't have to worry about is your prom pictures. Not if you follow this helpful guide. Your prom should be one of the most memorable nights of your life, and you're going to want to document that as best you can. This is more than just a school dance, after all. You're going to look back on your prom pictures for the rest of your life, so let's make sure they capture the occasion in all its glory.
You've executed the perfect promposal, picked out your outfit, and gathered all of your friends for what should be a night to remember. Now, it's time to brainstorm some prom picture ideas. Cute prom pictures aren't guaranteed, but if you get your prom pose ideas right you'll look back on these shots with pride. If you're not sure where to start that's absolutely fine. Below you'll learn about the best prom poses for individual shots, group shots, and prom poses for couples. All you have to worry about is… well, everything else.
via PicsArt
Tips To Take The Best Prom Photos
You don't have to be a professional to take great prom pictures. There are some considerations to keep in mind though, if you want to crush the prom picture poses game. Here are some useful tips for taking the best prom photos:
Plan enough time to capture all the photos you need. You don't want to be late for the prom because you were stuck at home taking photos. To be safe, set aside at least an hour and a half for your photo session. If you're with a larger group for pics, add on a little more time – perhaps an extra half hour – to make sure everyone gets their chance to shine.
Be creative with your location. Your parents' backyard might be picturesque, but don't feel obligated to take all of your prom pictures at home. Maybe consider a location that captures you and your friends' personalities. Bear in mind that wherever your setting, you'll want plenty of space, without any distractions in the background.
Use natural light and avoid flash. To take the best prom pictures, try to complete the photoshoot before nightfall. Use natural light to capture your outfit and all of the intricate details. Using flash can create harsh images, so try to avoid that where possible.
Make sure your photographer knows the basics. Unless you're hiring a professional portrait photographer, chances are your camera person for the day is a friend or someone's parent. Make sure they understand the basics of photography and the camera they are using ahead of the shoot, so that there isn't any time wasted on the setup.
Be prepared. The key to great prom pictures is to go into the shoot feeling fully prepared. Consider making a full shot list. Determine who will be taking photos first, when couples shots will take place and when you plan to capture the whole group. If you want props or specific prom poses to be involved, make sure you give the group a heads up so everyone can be ready. Planning the little details will help the shoot go smoothly.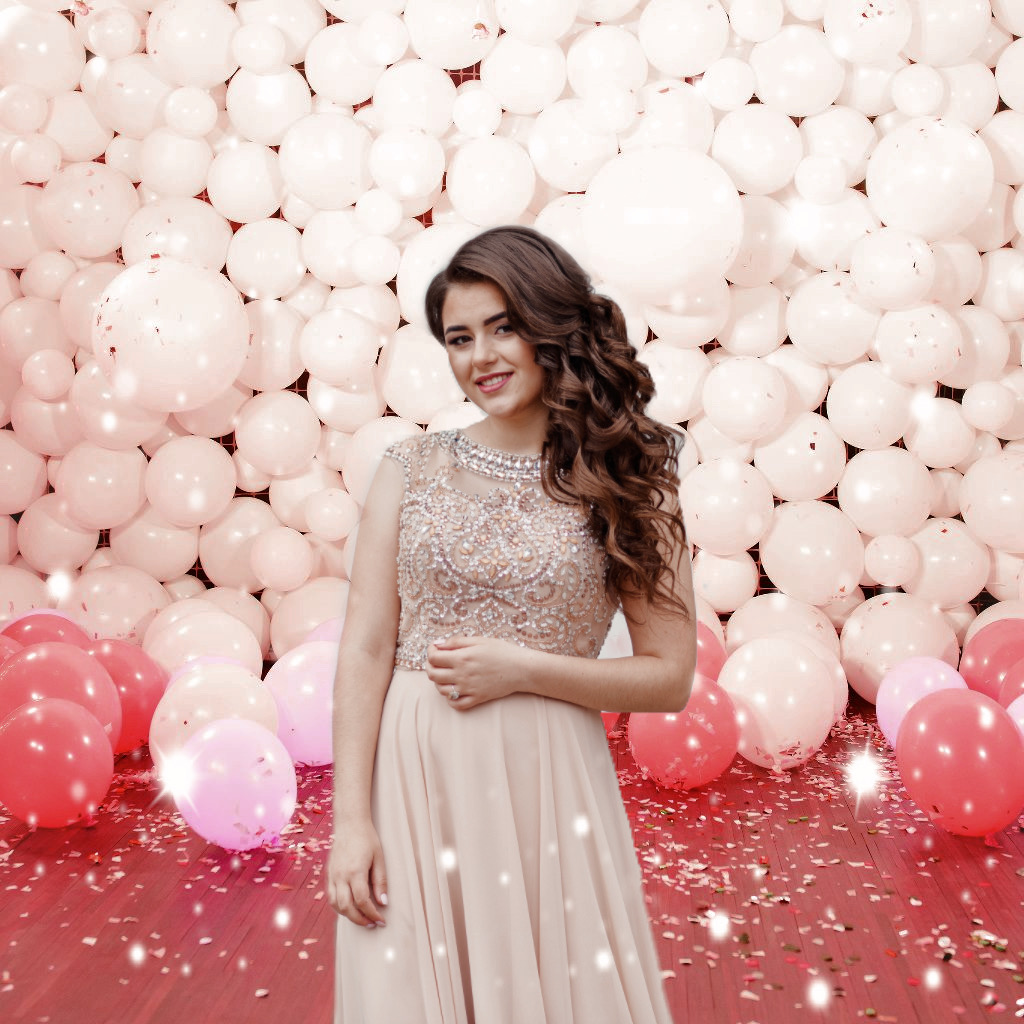 via PicsArt
15 Poses To Shine On Your Prom Photos
Now that you're familiar with the basics of taking the best prom pictures, it's time to lock in your poses. When it comes to the best prom poses, you want to make sure your whole group is on board with the direction you are going in. This should be a great time for everyone, after all.
We'll break down the prom poses for each situation you'll run into. This will include the best prom poses for singles, couples, and groups. Feel free to choose the ones that feel right for you and your group.
Single Pictures 
Look over your shoulder
This is a classic prom photo pose. The portrait setup makes it perfect for prom pictures. Not only is it a flattering, timeless shot, but you'll get to show off the back of your dress, too.
Make your dress the star
Speaking of prom dresses, you are definitely going to want to show yours off. Pose with your dress fluffed (great for ball gowns) out in all of its glory so that you have an image where it is the main focus. You'll remember it forever with this shot.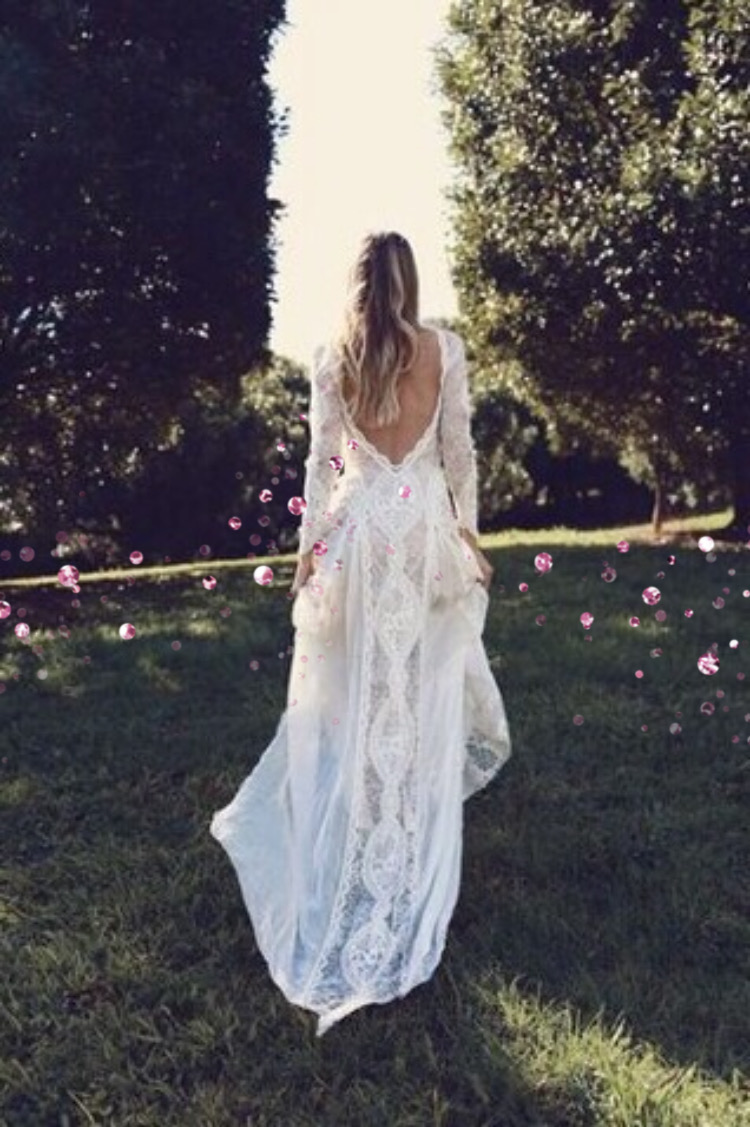 via PicsArt
Blow a kiss to the camera
This is an adorable pose that your parents will love, too. Have whoever is taking the picture come closer so that they can frame the shot from your chest up. Lean slightly forward and adopt the pose of blowing a kiss so that the end result is fun and natural-looking. This is also a great subtle way to highlight your corsage.
Take a walk down a staircase
Whether you're inside or outside, descending down a staircase can make for a classic prom shot that will show off your outfit and create a dramatic entrance.
Give the camera a twirl
Adding a bit of movement to your prom poses will help the final image look natural and fun. Twirl slowly so that your cameraperson has time to capture the action. Just don't forget to keep your expression natural. You can even laugh to be sure you have a perfect smile.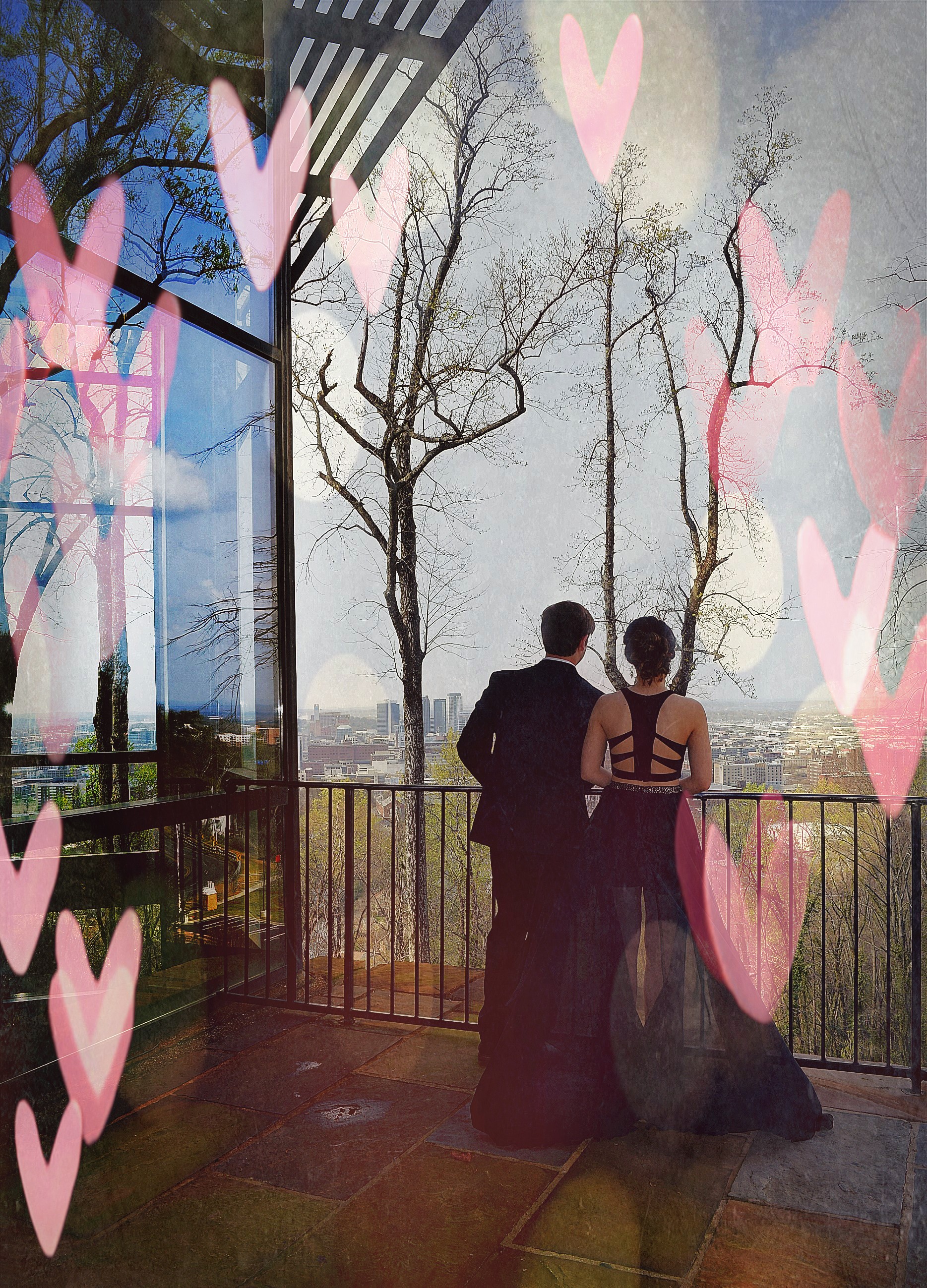 via PicsArt
Couple Pictures
Start with the classic prom pose
To achieve this one, have your date stand behind you and angle both of your bodies away from the camera to the side. Have your date put their hands around your waist and place your hands on top. This is a great prom pose for couples, but it works well for group shots, too.
Bust a move
Prom is all about dancing and having a good time, so why not bring that energy to your prom photoshoot? Have your date twirl or dip you. You can also coordinate a funny or TikTok trendy dance. Have fun with it.
Pop your leg up
This is a cute prom pose for a dating couple. Face each other hugging, and look up at each other adoringly. Bend your knee and kick back your leg that is closest to the camera. This is an adorable pose that will give everyone rom-com feels.
Take a stroll
Hold hands with your date and take a short, slow walk towards or away from the camera. To keep everything looking natural and fun, look up to each other and have a conversation. This will help create movement without awkward facial expressions.
Go for the candids
The best prom poses are the ones where you feel most natural and comfortable. Be sure that whoever is snapping pictures for the day is capturing candids as well as planned poses. Chances are, these are the photos you'll cherish the most.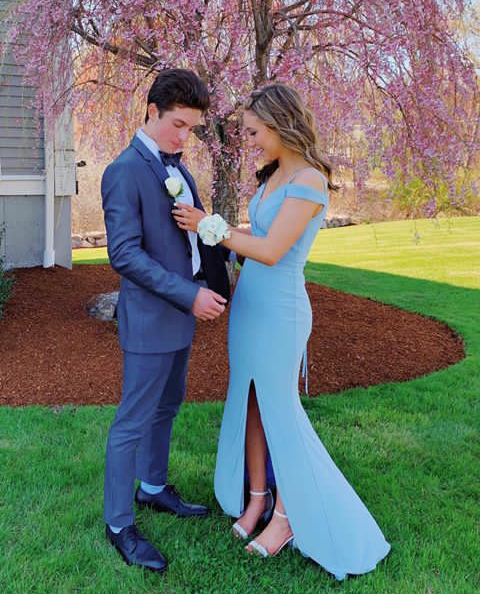 via PicsArt
Group Pictures
Use a staircase
Lining couples up on a staircase makes for a great prom picture. It's a classic, too. You can have everyone standing by their dates, or you can get creative and sit everyone on different levels.
Link arms with the girls
This is a great pose for showing off everyone's dresses. Line up with your friends and link arms. To keep it looking natural, talk and laugh with each other. Avoid looking directly at the camera.
Pose like a teen drama show
This one is super fun and theatrical, especially with everyone in their dresses and tuxedos. Have some chairs available and shoot where there is an opportunity for everyone to be on slightly different levels. You can take multiple variations of this shot so that every couple gets a chance to be the star of the show.
Do something silly
The most important part of a prom photoshoot is that you have fun. These prom pics are memories you're making with friends that will last you a lifetime. Take a photo doing something funny whether it's a goofy pose or something related to an inside joke.
Jump up
This is such a fun group shot and the results are always great. On the count of three, have everyone in the group jump in the air with their hands up. The results of these shots, even outtakes, always make for priceless, fun memories.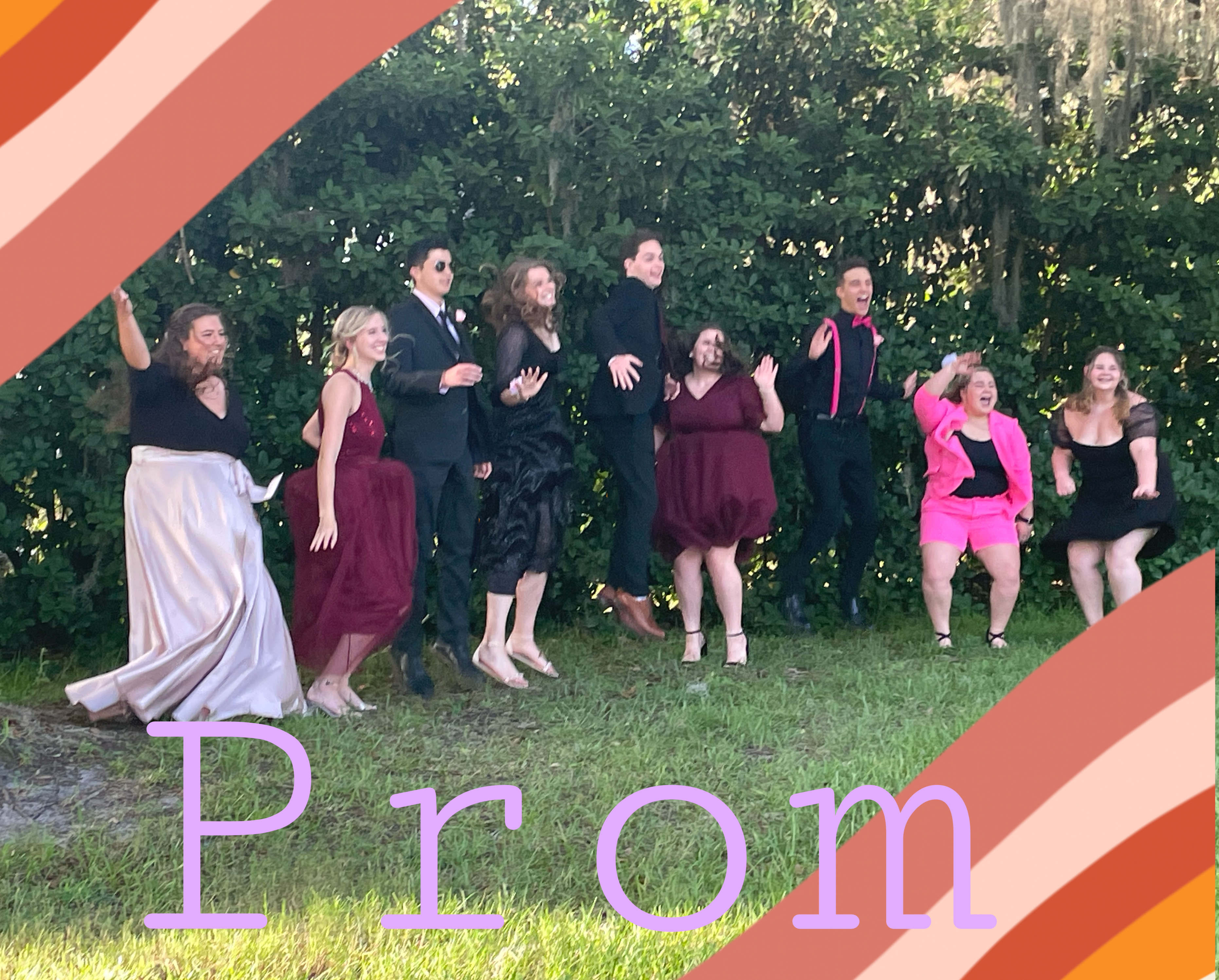 via PicsArt
How To Beautifully Edit Prom Photos Using PicsArt
After you put all of the best prom pictures ideas and prom poses into action, it's time to think of what you're going to do with the photos once you've got them. Regardless of where they are going, you'll want to make sure they look perfect.
With PicsArt, you can easily, and beautifully, edit your prom photos so that they are the best they can possibly be. Make some edits in the limo on the way to dinner using the PicsArt mobile app, or use the web editor to create edits on your computer later on. Next, you'll learn how to do both.
Here's how to edit prom photos using the PicsArt web editor:
Step 1) Open the PicsArt web editor in your browser and click Upload in the bottom right corner to select your image from your computer.
Step 2) Tap the Effects icon in the left side menu bar to open a selection of photo filters. From there, choose one that you would like to apply to your image.
Step 3) You can make further edits by tapping the Adjust icon right above your image. Play with Opacity, Saturation, Brightness, and Contrast.
Step 4) When you are happy with how your prom picture looks, tap Export in the top right corner to download your image.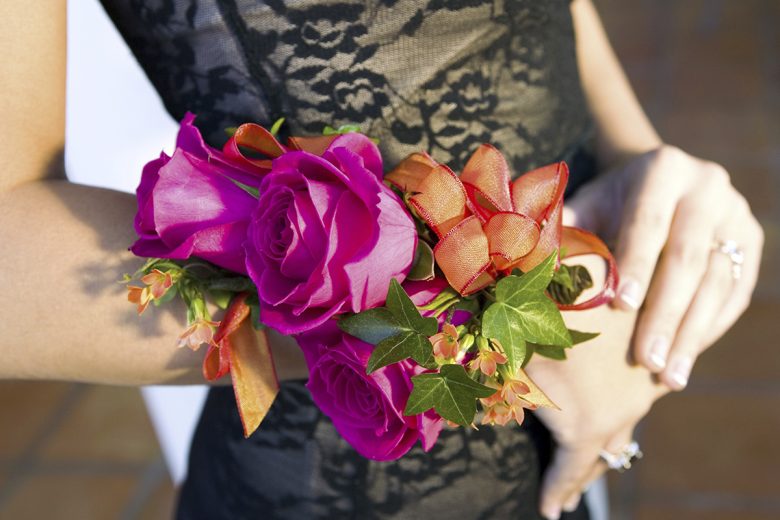 Here's how to edit prom photos using the PicsArt mobile app:
Step 1) Open the PicsArt app and tap on the pink plus sign at the bottom of your screen to upload the image you want to edit.
Step 2) Click on Tools at the bottom of your screen. Tap Adjust. Select the tools one by one and adjust the scale accordingly. Once you're done with the Adjust tools, tap Apply at the top right of your screen.
Step 3) For an automatic enhance image tool, click Tools then Enhance and scale accordingly.
Step 5) You can also add a filter to your image. Click Effects and select a filter you like. Click Apply to save the filter.
Step 6) Once you are done exploring all of the options for editing your image and you are happy with the final look of it, tap Save or Post in the top right corner to complete and share your prom picture.
That's how to capture the perfect prom pictures and edit them to be the best they can be. Now go have fun tearing up that dance floor on prom night!
PicsArt all-in-one Photo and Video Editor, Collage, and Sticker Maker is the world's largest creative platform with over 150 million monthly active creators and influencers. PicsArt has collaborated with major artists and brands like The Jonas Brothers, Gwen Stefani, Maroon 5, Lizzo, Meghan Trainor, One Direction, MONSTA X, Warner Bros. Entertainment, iHeartMedia, Condé Nast, and more. Download the app today to level-up your photos and videos with thousands of quick & easy editing tools, trendy filters, fun stickers, and brilliant backgrounds. Unleash your creativity with PicsArt and upgrade to Gold for awesome premium perks.