Photography is a competitive field and it's important to stay on top of visual trends. Most photographers have a unique style that makes them stand out among the competition. But with so many graphic design trends and photo editing styles, it can be a bit difficult to find the right aesthetic for you. There are certain photography styles that every photographer should explore no matter what. One of these popular editing styles is dreamy or soft photography. 
You may have noticed these types of photos pop up in your feed, but not many people know that it's a separate style of photography. These hazy photos have the power to make you feel like you're still tucked in tight in your bed and dreaming of enchanted places.
If you're wondering how to get a dreamy effect in photos or you just want to know what's the big deal about dreamy photography, you've come to the right place. Whether you're just starting out as a photographer and trying to find your aesthetic or you've been in the business for years, dreamy photography is an aesthetic to master. This guide will help you figure out the answer to these questions and get you started on your journey of capturing the best dreamy pictures!
What Is Ethereal Photography?
First, let's nail down what exactly is dreamy photography. Ethereal or dreamy photography is a trendy style of photography that focuses on soft dreamlike aesthetics. There's no precise definition to it, however, this style always manages to stand out online or in a social feed due to its ethereal details. Capturing these types of photos can be a little difficult but is fun to attempt. The true essence of ethereal photography is often added in post-production photo editing. 
While it's hard to pin down ethereal photography, there are a few main principles to keep in mind. Hazy and blurry effects are simple hacks that will make your photos feel like they're straight out of a fairytale. You can also consider adding soft pink, grey, or purple-tinted filters for dreamy pictures. The below Replay shows how a photo can go from a typical vacation shot to ethereal in seconds with some post-production editing in PicsArt.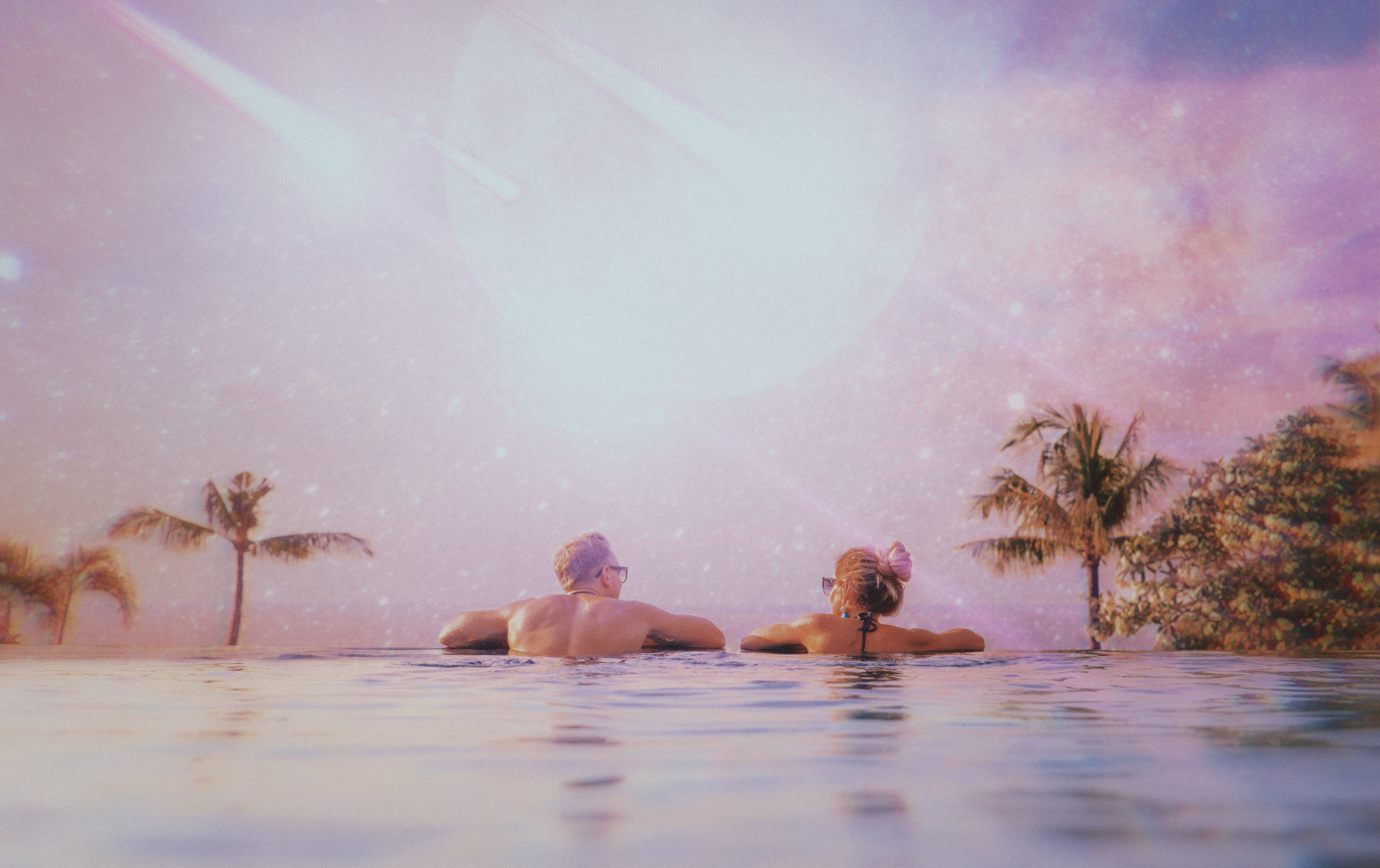 via PicsArt
There are no hard rules to follow, but keep in mind that the main focus of ethereal photography is turning dreams and fantasies into tangible works of art. Go as mild or as wild as you please. The end result is only limited by your otherworldly fantasies and imagination.
What Is Soft Photography?
Soft photography is very similar to dreamy photography as both focus on hazy and out-of-focus effects in order to replicate the feeling of being in a dream. Soft photography tends to make the viewer feel relaxed and somewhat nostalgic. You will notice that a lot of these photos often have blurred out details and soft color palettes.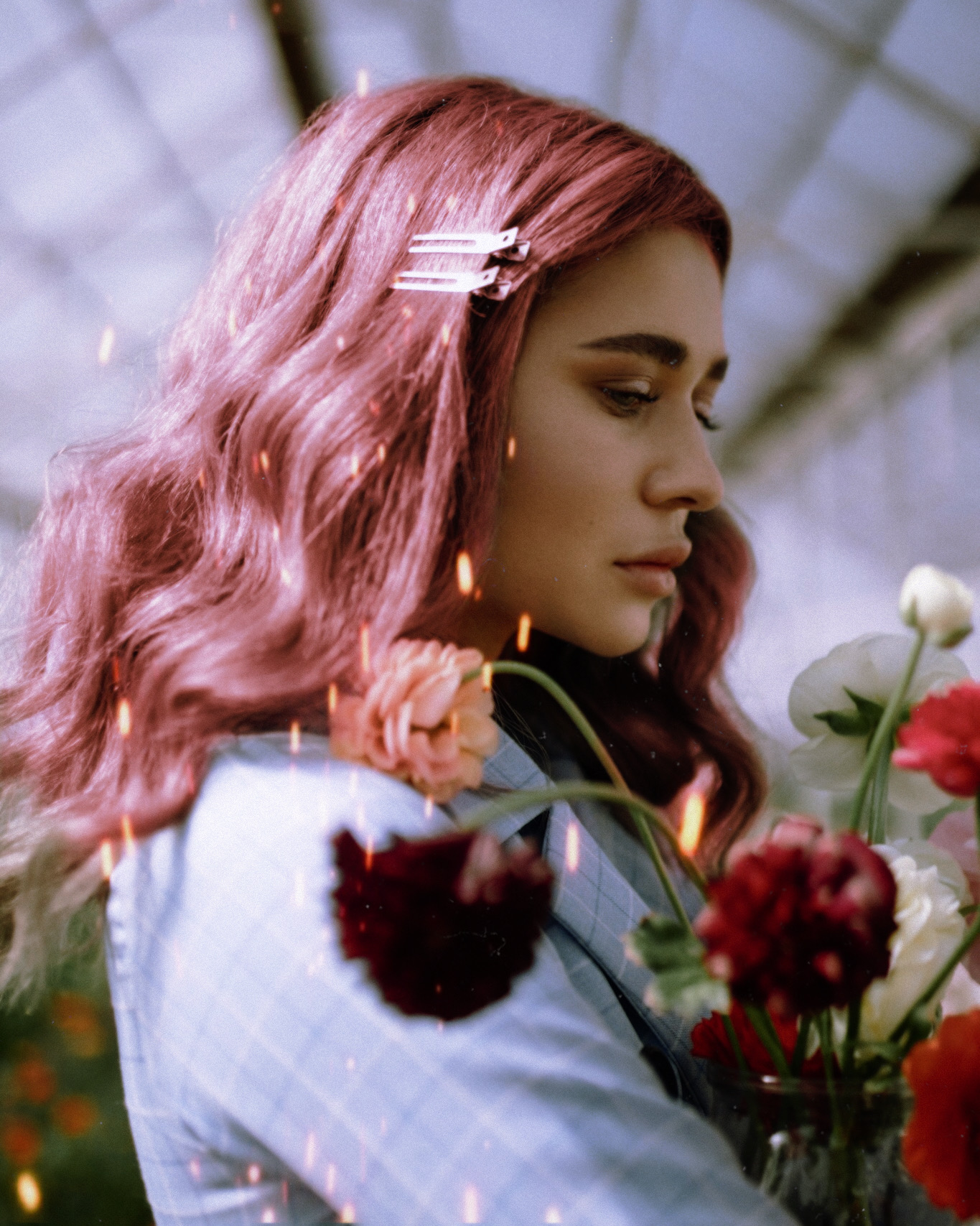 via PicsArt
Soft photography is very popular when it comes to wedding photos, couples photography, and romantic photoshoots. True love often feels like a dream and soft photography manages to capture these feelings through its unique aesthetic. In order to achieve the soft photo look some photographers invest thousands of dollars in specific equipment; however, there are other ways to get the look.
How Do Photographers Get That Soft Look?
While soft photography may seem easy, there's a certain approach to it. It's always better to understand the main principles before getting to take your own photos as it can make the process much easier for you. We have compiled the most important tips that you can use separately or a combination of in order to achieve the soft dreamy look in your photos. 
Lens filters are one of the easiest methods to achieve the hazy, soft look in your photos. There are a lot of specialized lens filters that can make your job easier on the set of a photoshoot. The downside to lens filters is their high price. However, there are also some homemade alternatives to lens filters when shooting.
You'll easily find DIY filter tutorials online that utilize the supplies that you likely already have at home. For example, you can use cling film and tape in order to recreate the hazy effect that a lens filter would apply. Stick the corners of your cling film to your camera and you're all set! Alternatively, you can add in the effect in post-production editing with a photo editing software like PicsArt. Regardless of which approach you take, the next time you take a photo, you can easily make it look soft and dreamy. 
Whether you choose to blur the background or foreground details, this photo editing trick helps achieve a dreamy aesthetic. The best thing about this effect is that you can easily recreate it whether you're using an expensive camera or your smartphone. 
If you have a separate camera, then all you'll need to do is use a large aperture. This will help to separate the subject of your photo from the background by blurring it. Not only will the blur effect help people focus on the model of your photo, but also make the overall composition feel more ethereal.
If you're shooting on your smartphone then you'll either need to switch to portrait mode for a very softly blurred background or achieve a heavier blur effect through editing. Open any photo in PicsArt and blur out the details that you want using the Blur tool. This will give you more control over your end result and the exact level of soft blur.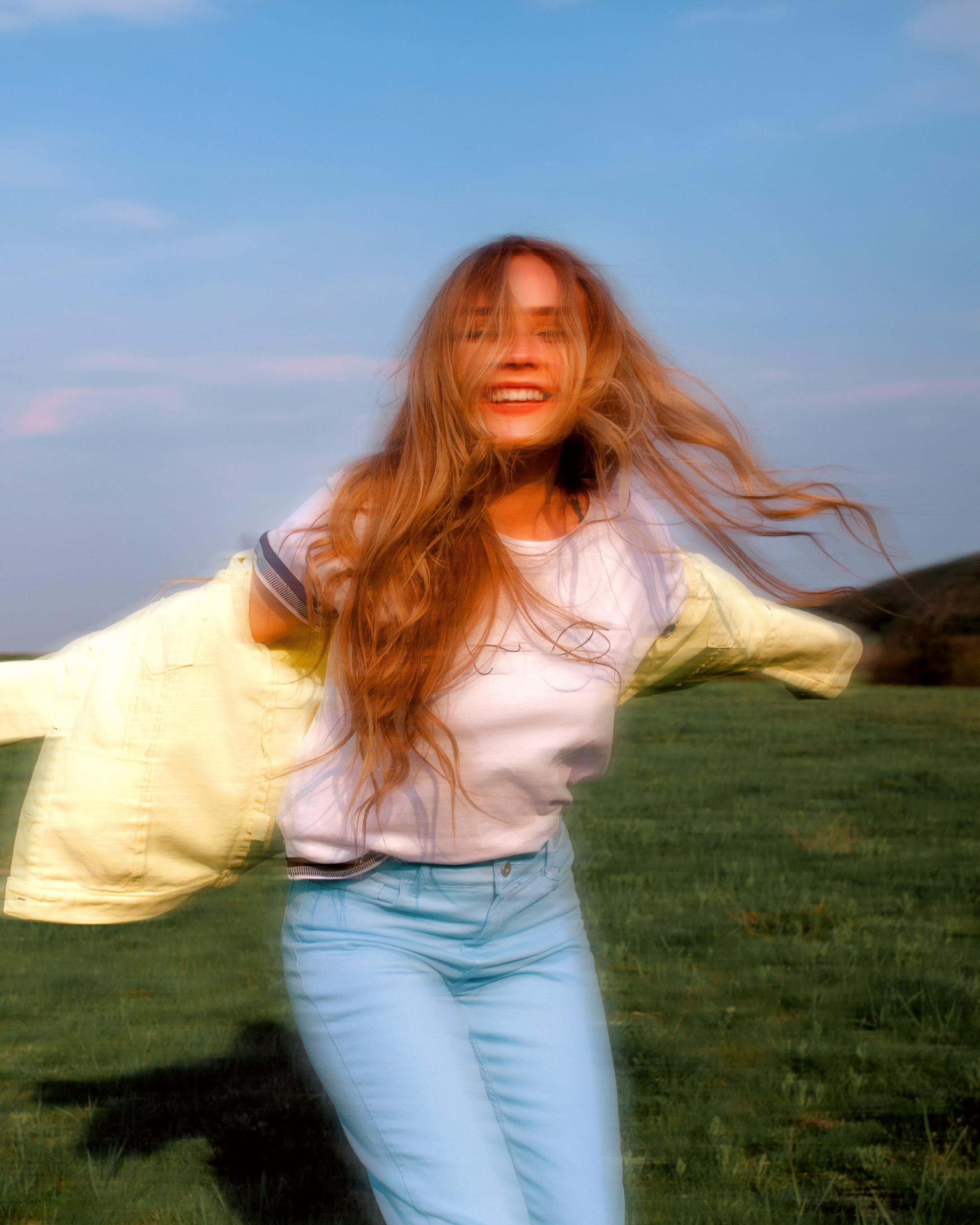 via PicsArt
Natural and artificial lighting can both be great for soft photography, but only when used correctly. When it comes to natural lighting, the key is the timing of your photoshoot. The best time to take dreamy photos is during golden hour with the sunrise or a sunset. Both are especially great if you're shooting outside and can capture the soft gold beams caressing everything in sight. 
With artificial lighting, you can utilize colorful lights to get a fairytale-like look or use white twinkle lights in the background to achieve a bokeh effect. Artificial lights are also great when you're shooting portraits as they can help to soften up features. 
Even if you're not good at editing or don't have fancy equipment, you can always make up for it with a good set. If you have a theme in mind then it's relatively easy to pick out a location for your photoshoot. Some places naturally lend themselves to dreamy photography. Forests and fields are absolutely perfect for dreamy photos. The overall color scheme of the vegetation and the peaceful nature of it all will lend an ethereal feel to your photos. Don't have a wooded forest nearby? Substitute it with a neighborhood park. As long as your photos have an element of nature and the right filtering, you'll get a dreamy photo effect.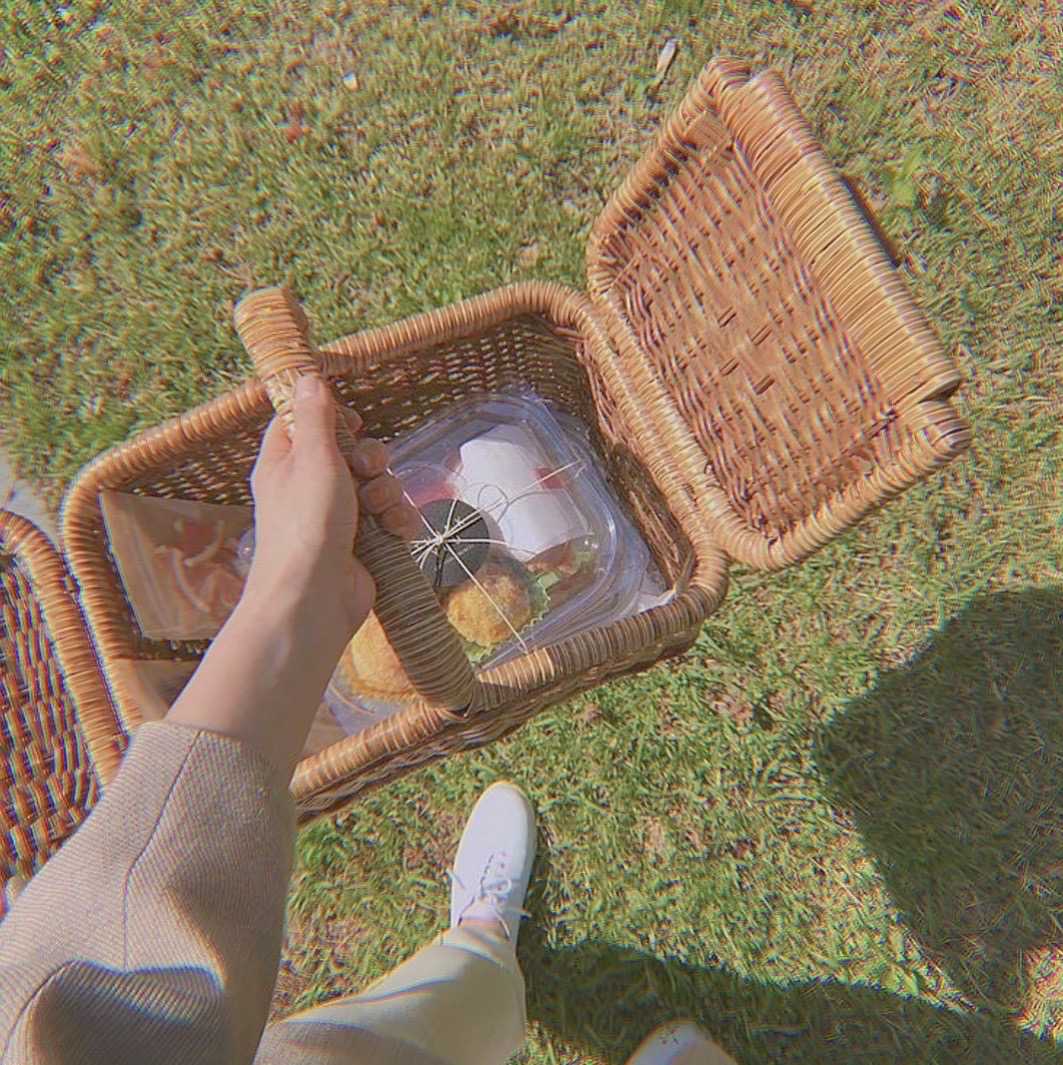 via PicsArt
Best Types of Photos for Dreamy Photography
Wondering how to make your photos dreamy? Start with a solid original photo. While dreamy photography has no hard rules, it can be quite difficult to get successful results as a beginner. What professionals don't often tell you is that there are certain types of photos that simply work better for dreamy photography. You're encouraged to experiment with any type of photo; however, we recommend starting with the classics before moving towards more advanced styles of dreamy pictures.
Try out these photo types guaranteed to make your photos look ethereal:
Portraits are great for dreamy photos as they give a lot of freedom to experiment. You can either go with the more natural route with a soft blur or choose to go absolutely wild with brushes, fairy wings, twinkle lights and more. The best part is that both routes give amazing results. You can find a model or use a self-timer to become your own model for dreamy portraits. Next, think about the theme and choose makeup and accessories that will complement it. Keep in mind the tips for dreamy pictures we presented earlier and enjoy the photoshoot and editing process!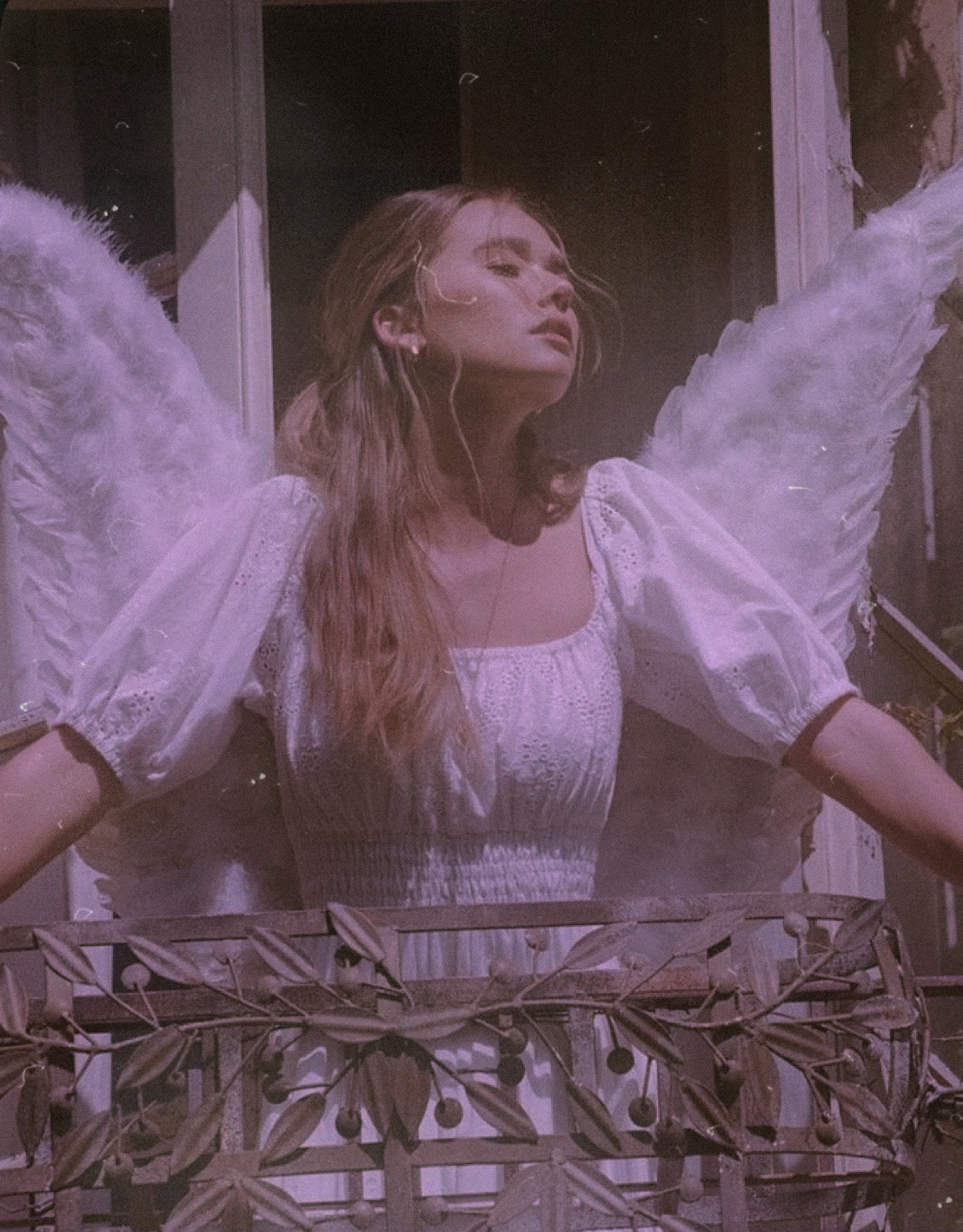 via PicsArt
Macro photos are an amazing way to take your viewers on a journey to an otherworldly fantasy. In macro photography, you photograph a small subject up close. By playing around with the sense of scale, you can make even the most ordinary things seem ethereal. You can play around with props and change the background in order to push your macro photos further into the dreamy, borderline surreal realm. Animals, flowers, and insects are great subjects for these kinds of photos.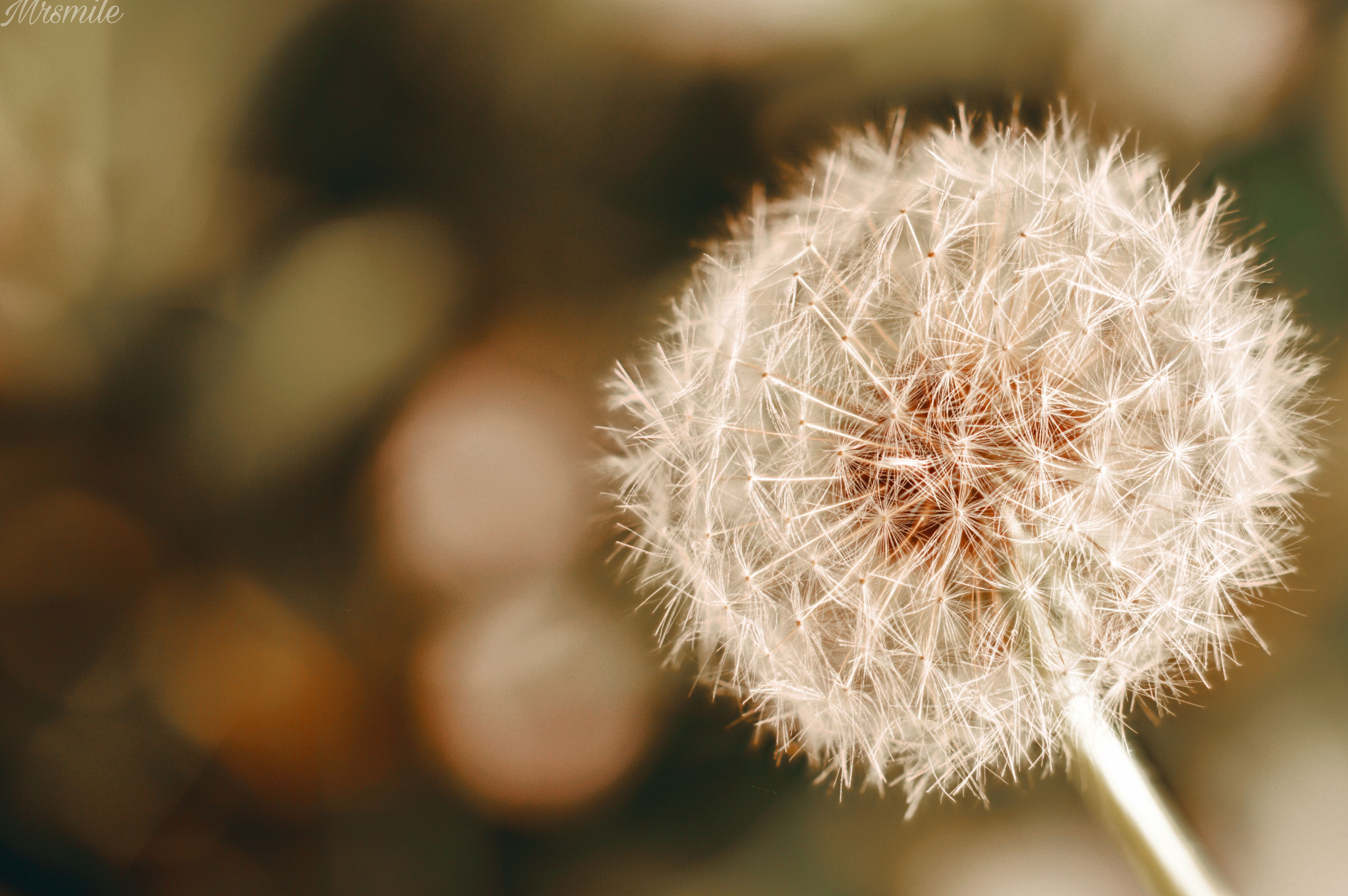 via PicsArt
Unlike the previous two, fine art photography doesn't have any definite rules to it. The main goal of fine art photography is to use photography as a medium for creative expression, conveying a specific emotion or an idea. Instead of focusing on documenting the objective reality, use the lens of your camera to express an emotion or a specific message.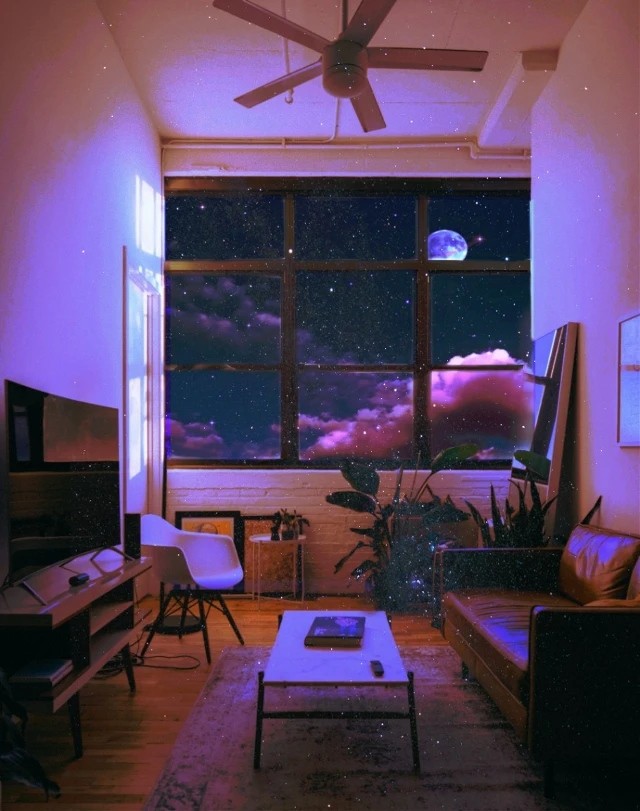 via PicsArt
Don't be afraid to experiment and to play against the rules of traditional photography. Only your imagination should be your limit.
Design Ideas for Dreamy Pictures
If you don't want to spend time and effort on photoshoots, don't worry, you can still create plenty of dreamy photos. You just need a little editing skill and a lot of imagination. You can use photos that you took years ago or even find photos online (search in PicsArt for a vast library of #FreeToEdit images) to create new and interesting designs. 
We have gathered some easy dreamy design ideas to get you started. Check them out:
You have probably seen this trendy editing style on your feed that combines two or more photos to create dreamy pictures. They're called double exposure edits and they're so easy to do! In photography, double exposure is the combination of two or more exposures to create a single image, however, you can easily recreate this effect in PicsArt with this double exposure tutorial or with the below Replay.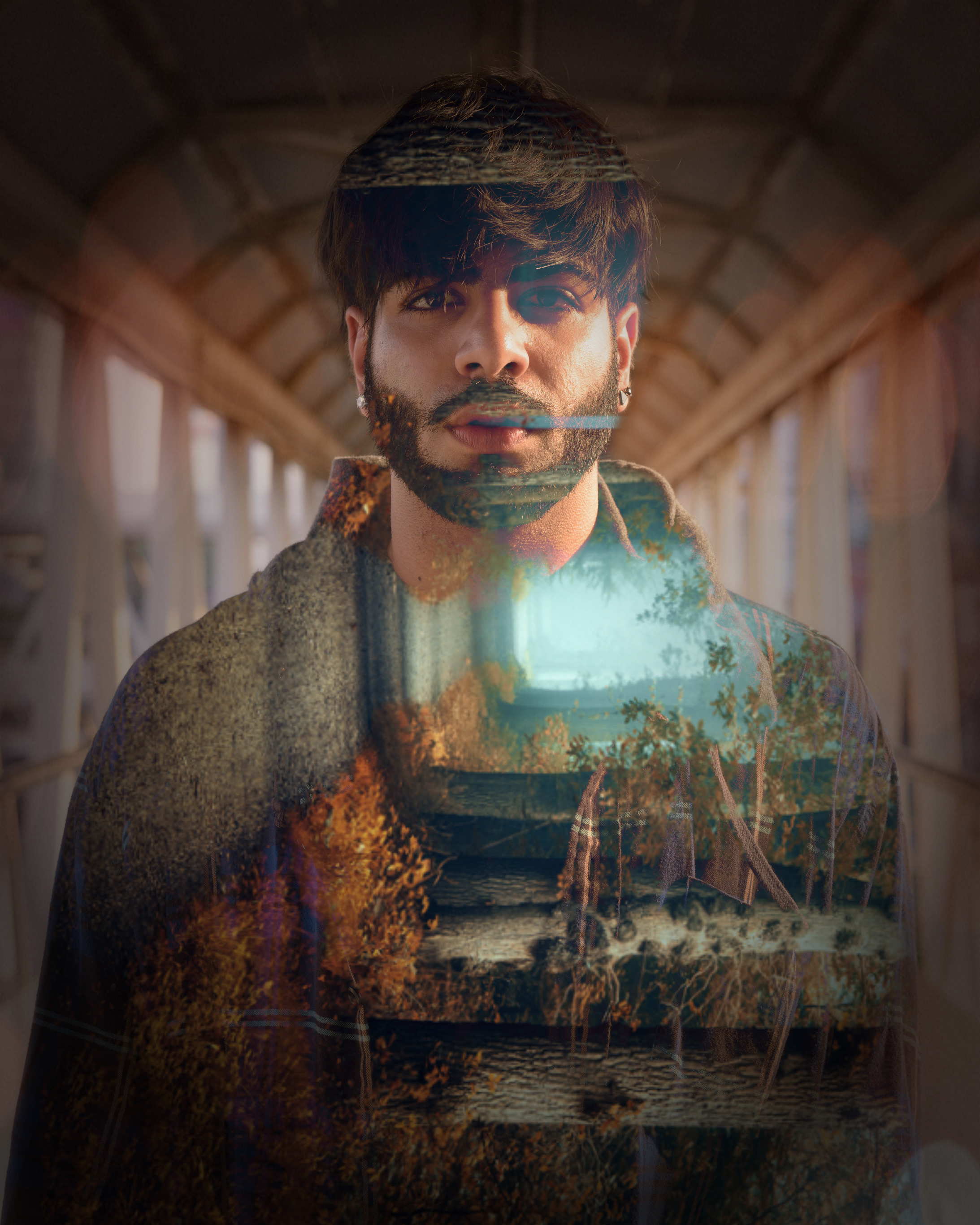 via PicsArt
If there's one thing all dreams have in common it's the hazy atmosphere. In order to easily recreate this in your photography, you can either use a specialized lens filter or blur out certain parts of your photo during the editing process. Soften up any sharp details in order to take your dreamy photos to the next level! 
The best part about photo editing is that there are no limits to what you can create. This is exactly why it is the perfect medium to bring dreams into reality. For example, you can take a beautiful photo of clouds and combine it with a photo of yourself in order to make it seem like you're walking on clouds! In order to help tie together the final image, add a filter that brings both the base photo and the stickers together.
If you want more dreamy photo ideas, simply open the PicsArt app on your phone and explore the amazing photo edits by our community!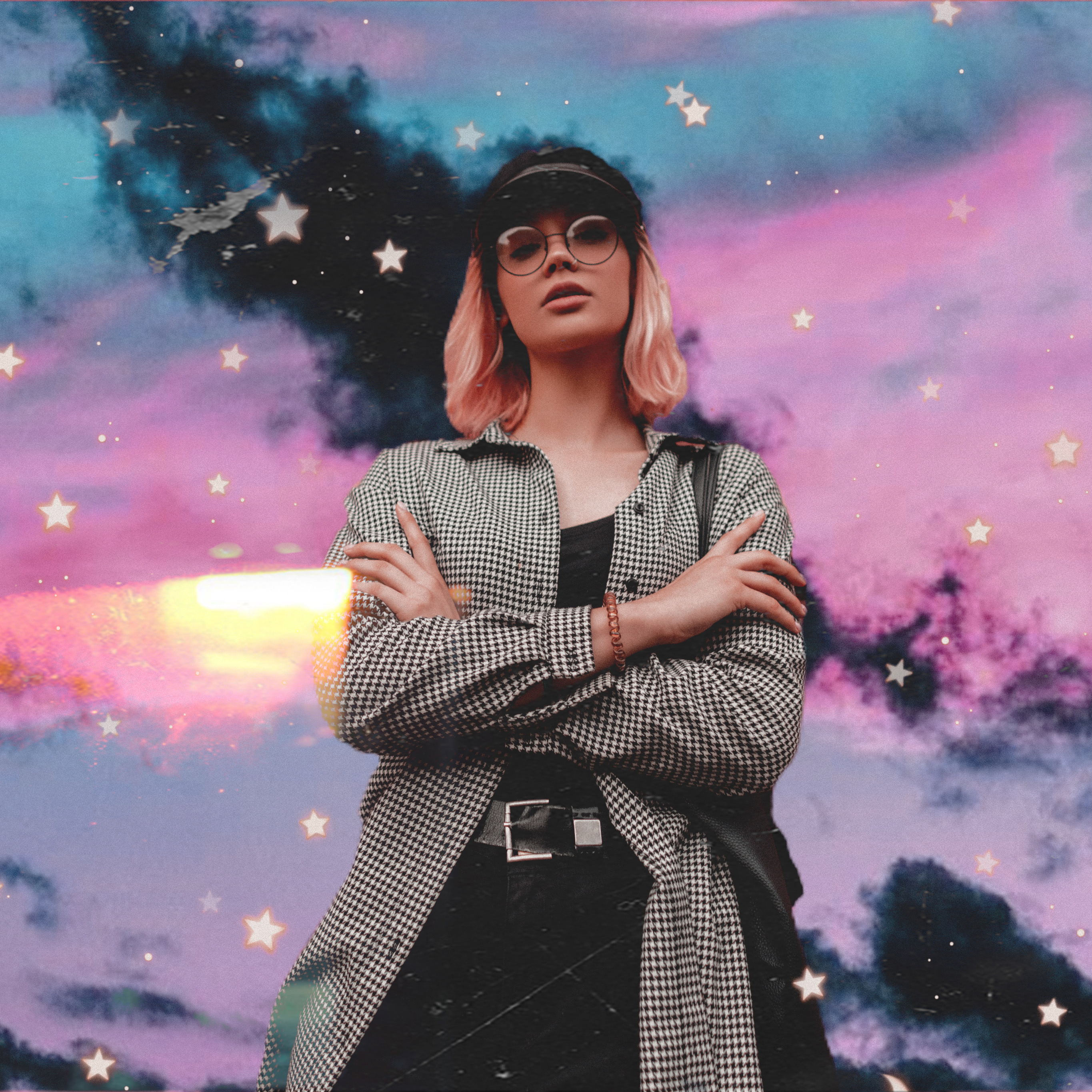 via PicsArt
How to Get the Dreamy Effect in Photos?
Whether you're a professional photographer or someone who just wants to play around with dreamy photography, the editing software you use can be a complete gamechanger. PicsArt is an amazing all-in-one photo and video editor that can take your dreamy pictures to the next level. Here's how to get the dreamy effect in photos when editing in PicsArt: 
Open

PicsArt

and tap the plus button in the middle to start a new edit.

Choose a photo from your photo gallery or from PicsArt's library of #FreeToEdit photos.

Tap the

Sticker

button and search for

Clouds

in the search bar.

Add two to three cloud stickers to your photo in order to frame the subject or make the background pop.

Use the

Eraser

tool to erase the areas that are covering your subject and tap

Apply

.

Tap

Effects

and scroll to the

Blur

effect.

Apply the effect and drag the Blur slider to 6.

Tap the

Eraser

tool and erase the

Blur

effect from the face of your model.

Tap

Effects

again and go to the

FLTR

section.

Tap the

GRNG3

filter and apply it to your photo.

As a final detail, you can add small stars to your photo by going to Brushes.

Save, download, and share!
All done! You now have your very own dreamy picture that will add a soft spark to your social feed. Now it's time to continue experimenting with other dreamy photography styles in the PicsArt Editor. 
PicsArt all-in-one Photo and Video Editor, Collage, and Sticker Maker is the world's largest creative platform with over 150 million monthly active creators and influencers. PicsArt has collaborated with major artists and brands like The Jonas Brothers, Gwen Stefani, Maroon 5, Lizzo, Meghan Trainor, One Direction, MONSTA X, Warner Bros. Entertainment, iHeartMedia, Condé Nast, and more. Download the app today to level-up your photos and videos with thousands of quick & easy editing tools, trendy filters, fun stickers, and brilliant backgrounds. Unleash your creativity with PicsArt and upgrade to Gold for awesome premium perks!