It's that time of year again! Welcome to back to school season. While students and teachers aren't rushing back to campus this year, there are plenty of online classes and digital projects still happening. Luckily, here at PicsArt, we have a collection of quick and easy editing tools that can help anyone make the most out of their virtual semester. From hundreds of high-quality Zoom backgrounds to a robust Text Editor with 200+ fonts and an impressive Slideshow Maker, we've outlined some ways to tackle your new back to school plans with ease.
Pick the Perfect Zoom Background
Why have a plain background – or your unmade bed – as your background? Jazz up your personal brand and let your personality shine through with interesting backgrounds for your online classes. Whether you're a professor or a student, you can go two routes: pick from one of hundreds of ready-to-use Zoom backgrounds or use our Photo Editor to create a personalized backdrop from scratch. You can even use our Remove tool to make stickers out of your favorite objects and pets. Use an image of a faux classroom to get your head in the game. We love famous classrooms from movies or collages that show how you spent your summer! If you're a teacher, consider creating backdrops that match your lesson plan or use a photo of your classroom desk as your backdrop from home. Pro tip: Set the dimensions to 1920X1080 with our Crop tool for the best fit. 
Remove Backgrounds for More Flawless Photos
Need to include photos for school projects? Run them through our Remove Background or Background Changer tools to get flawless images that your teacher will surely be impressed with! The former gets rid of any backdrop, while the latter allows you to add any photo to the background of your original image. Choose from millions of #FreeToEdit images within our extensive library or upload your own image to the editor to use it as a backdrop. 
Create Slideshows With Pictures
If you need to create a slideshow of images for a class presentation or you just want to gather all your favorite school memories to share with your classmates, check out our Slideshow Maker tool! Simply upload your favorite images, then add transitions such as fade and wipe for a dramatic effect. You can also change the size to fit YouTube; Instagram Square and Story; Facebook Portrait, Square, and Story; TikTok; Snapchat; and Twitter Portrait!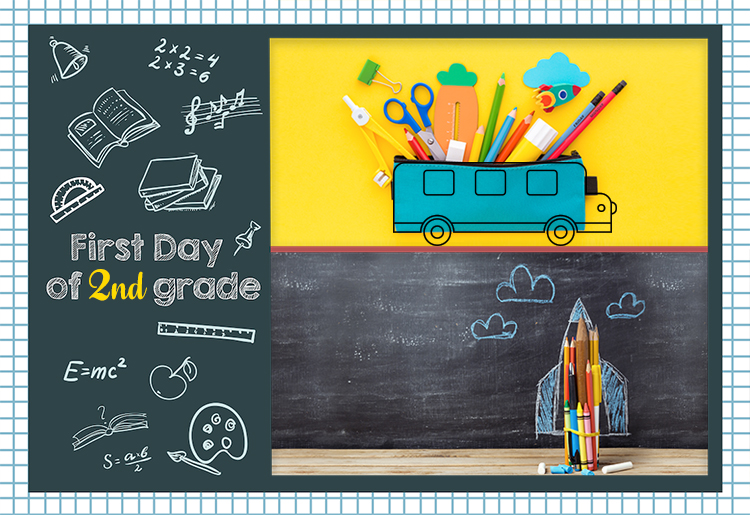 Find Your Go-To Font for the Year
Need to create a digital poster? Our Text Editor featuring 200+ unique fonts can help you speak your mind. Fonts convey different meanings, so you'll have plenty of options here! You'll discover simple, smart, and stylish fonts, so go ahead and pick your signature, go-to font for the school year. Just upload your project to our editor, then sift through hundreds of font designs until you find the one that works best for each class. 
Use Stickers & Photo Overlays for Art Projects
Adding stickers to your photos, whether it be for your binders, background, presentations, or workbook templates is a fun way to make your images stand out from your peers. Upload your image, then search for the type of stickers you want to layer on top of your photo or worksheet. You can easily play around with the placement until you're happy with the result. Another way to get creative with posters and workbooks is with our Photo Overlay tool. Choose from a handful of masks that will layer lights and texture over your photos to give them that glow-up. You can play around with the opacity, hue, saturation, and contrast to tone things down or add some levity. 
We can't wait to see what you create this year! 
PicsArt Photo and Video Editor, collage, and Sticker Maker is the world's largest creative platform with more than 150 million monthly active users and influencers. PicsArt has collaborated with several brands and artists, including Disney, MTV, Taylor Swift, The Jonas Brothers, Gwen Stefani, Maroon 5, 30 Seconds to Mars, and more. Step-up your photo editing with thousands of tools, edits, backgrounds, stickers, and filters. Awesome starts here! Download the app today, and upgrade to PicsArt Gold to unleash your creativity!