From photogenic lavender fields dotting your Instagram feed to iconic Parisian runways and even hair dye, it's safe to say that the trendiness of lavender color is here to stay. The lavender color is one of nature's most stunning colors and is named after the mesmerizing lavender flower blooming in the vibrant lavender fields of Provence. Fun fact: the name lavender comes from the Latin verb "lavare" – to wash. Lavender flowers were used over 2500 years ago in Ancient Egypt during the mummification process and in the Elizabethan times to perfume clothes and bed linen. The ancient Greeks called lavender Nardus or Spikenard, named after the Syrian city of Naarda. The name spikenard or nard is also used in biblical texts associated with the amazing scent of lavender that was prized by people in ancient times. Lavender is one of the most recognized herbal scents in the world – fresh, floral, crisp, clean, and calming. But what about the color lavender? Let's dive into this shade that, just like the flower it's named after, is always fresh in fashion and home decor.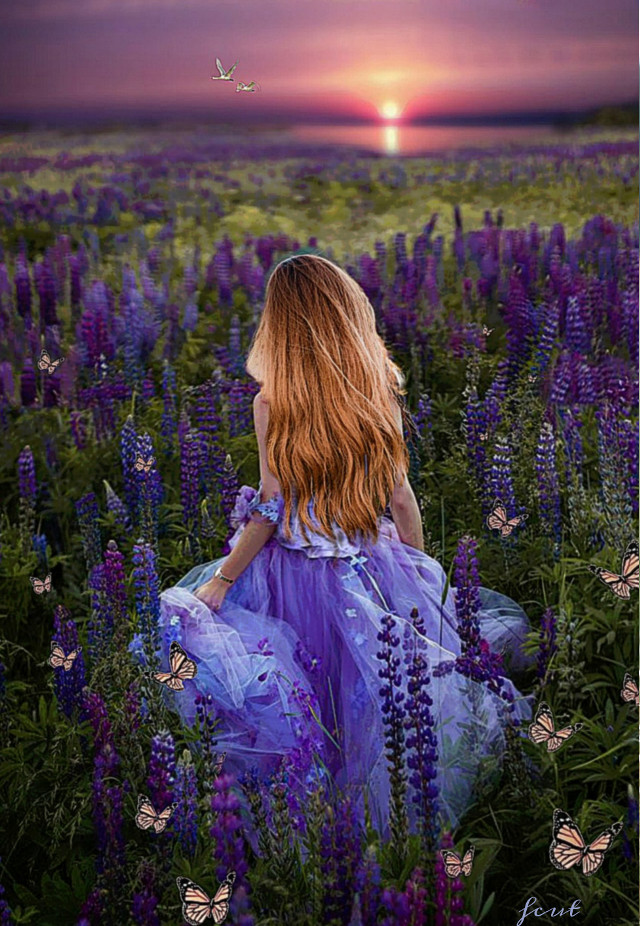 via PicsArt
What Color Is Lavender?
The lavender color is a mix of purple and white; while purple is a mix of red and blue colors. You can also mix cyan and red, blue and magenta, blue and red, or cyan and magenta, and then add white to get lavender.
The hex code for lavender is #e6e6fa. In an RGB color space, the lavender color is composed of 90.2% red, 90.2% green, and 98% blue. Whereas in a CMYK color space, it is composed of 8% cyan, 8% magenta, 0% yellow, and 2% black. The lavender color has RGB values of R:230, G:230, B:250 and CMYK values of C:0.08, M:0.08, Y:0, K:0.02. Its decimal value is 15132410.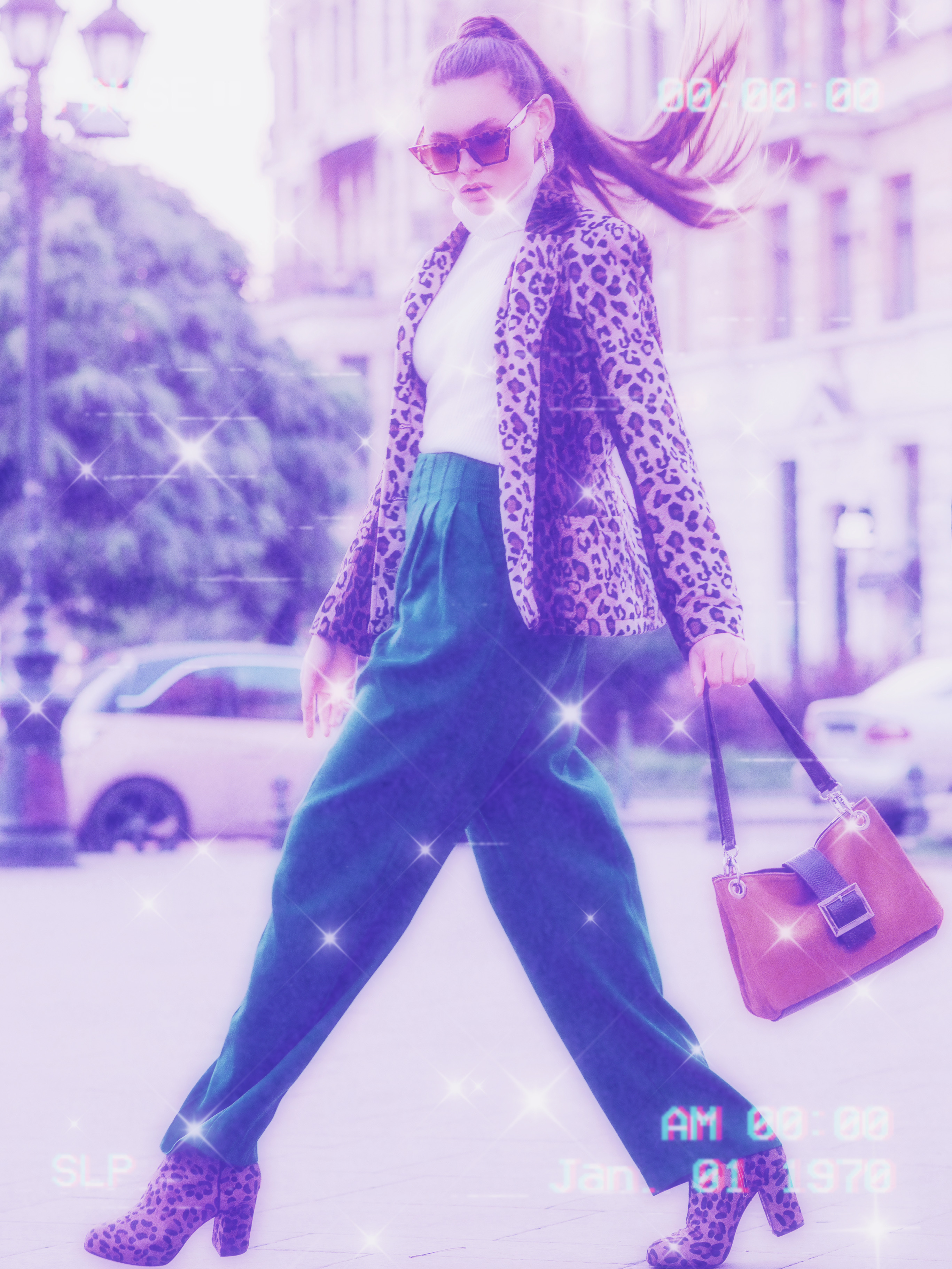 via PicsArt

Are Lilac and Lavender the Same Color?
Lavender and lilac are both popular variations of the violet-purple color and are both named after lavender and lilac flowers respectively. Lilac flowers, or Syriga, belong to the olive family, Oleaceae; while lavender flowers, or Levandula, belong to the mint family, Lamiaceae. The difference between these two hues of the violet-purple family is that the lavender color is a pale purple with a blue tint, while lilac is a light purple with a pink tint. The term lavender is sometimes used in common language to apply to a wide range of pale, light or grayish-purple but only on the blue side.
When looking at these colors through the lens of color theory, lilac is considered a warm color on the color wheel because of its pink tint, while lavender is defined as a cool color due to its blue undertones.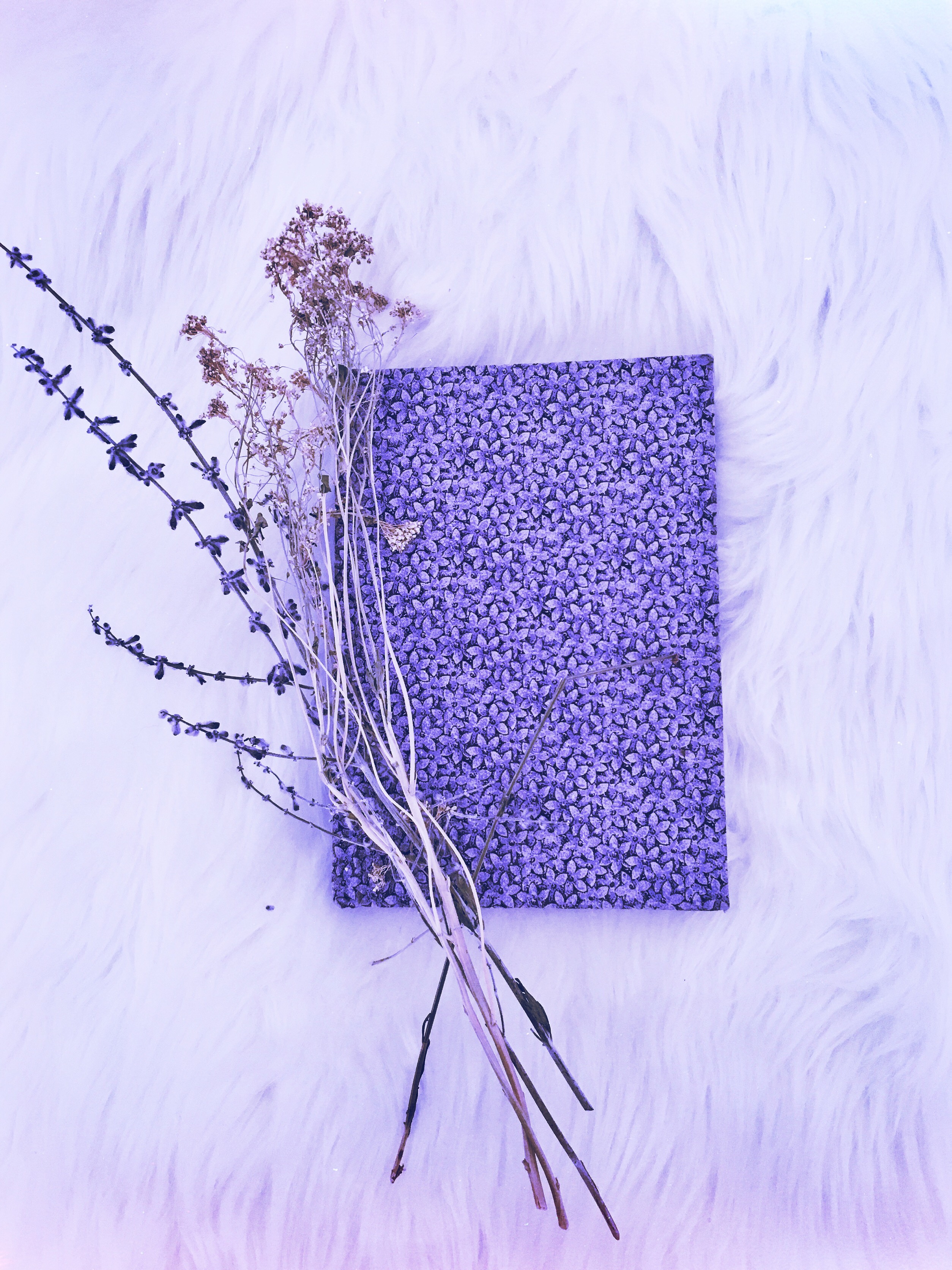 via PicsArt
Is Lavender Pink or Purple?
The lavender color is a light shade of purple with a blue tinge and matches the palest part of the lavender flower. The lavender color is famous for its myriad of shades with different combinations of white and purple. Lavender blush, for example, is its lightest shade and has more white than purple. Heliotrope and lavender pink are bright shades of lavender with stronger pinkish tints. Lavender blue, also known as periwinkle and lavender gray are more purple in hue, with a bluish-gray paleness and a metallic appeal.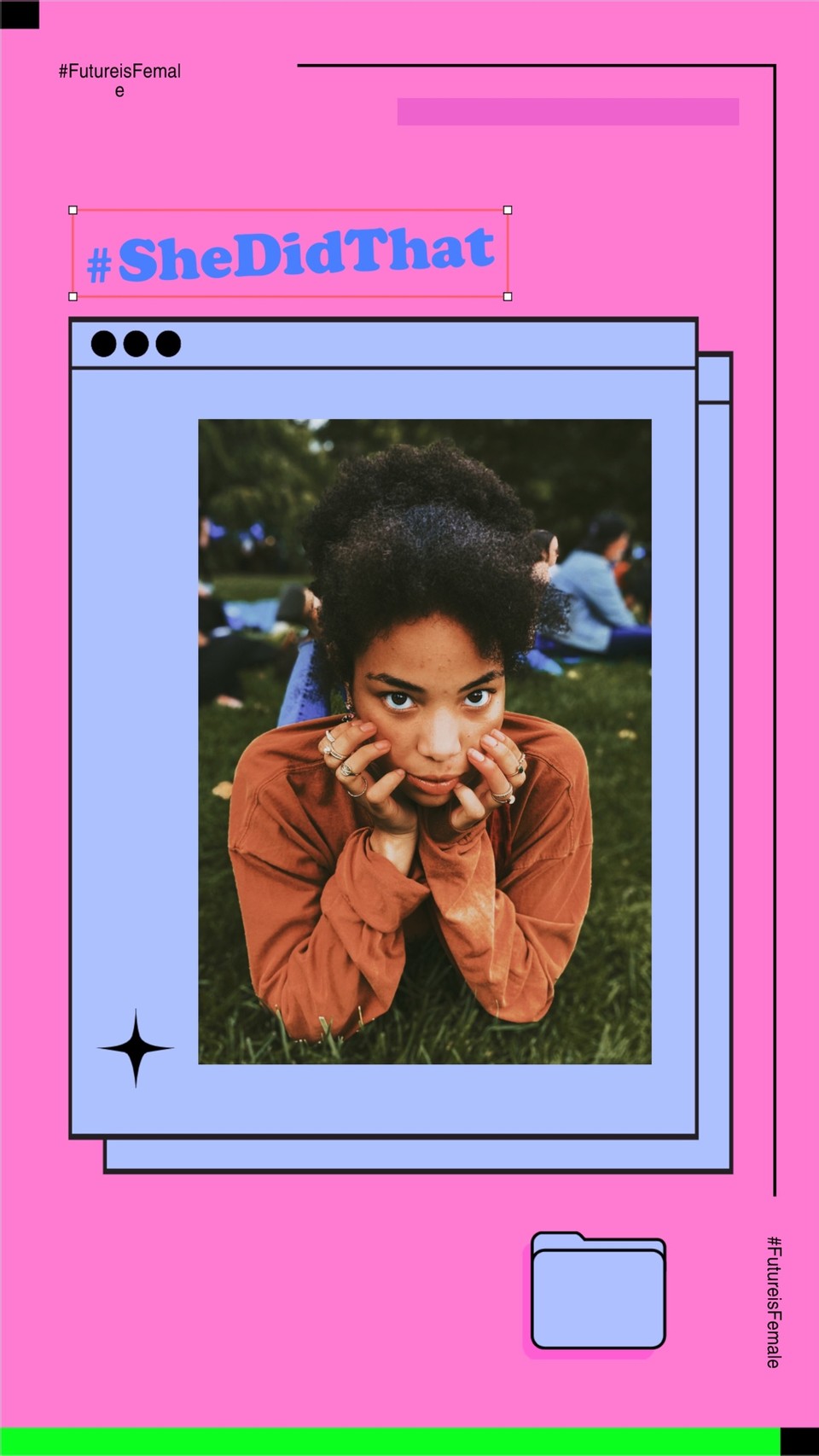 via PicsArt
What Does the Color Lavender Mean?
Colors carry meaning and inspire viewers to feel a range of emotions. So what does the color lavender mean? You'll often find the lavender color represented as a graceful and elegant hue. The color lavender suggests uniqueness without the deep mystery of the regal color purple. It symbolizes purity, devotion, gracefulness, elegance, calmness, creativity, vitality, optimism, youthfulness, and love. Lavender has a sacred place in nature and is known for spiritual healing, tranquility, and purification.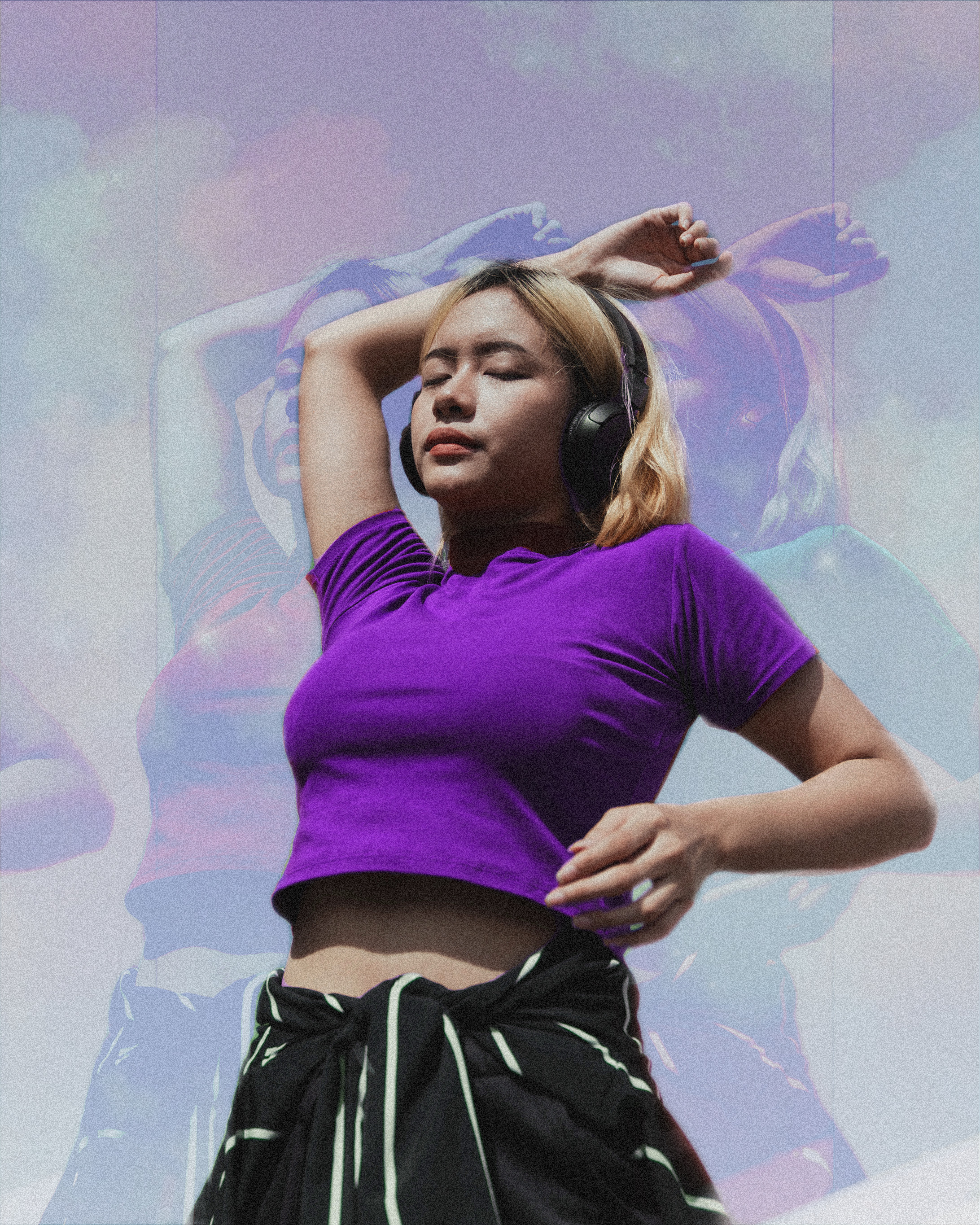 via PicsArt
What Colors Go with Lavender?
Given the graceful, calming character of the color lavender, consider pairing it with thoughtful color choices to give it some edge. Balance lavender's elegance with pearly whites and slate grey to strike an air of calmness and elegance typically found on wedding invitations. Combine lavender color with kelly green and yellow for a sophisticated, chic design; or pair lavender with fuchsia for a bohemian dream.  Consider any of the following design schemes or create your own color palette with lavender:
Complementary Colors
To find a set of complementary colors, simply look at the two colors that are opposite from each other on the color wheel. The complementary color for lavender is a light cream shade called old lace (#f9f9e5). You'll often find these two colors commonly paired together in Easter designs and Mother's Day cards. 
EMBED UGC https://picsart.com/i/image-355046937035203 
Split Complementary Colors
The Split Complementary color scheme is made up of three colors. In this case, our base color lavender is paired with the colors on the left and the right of the complementary color of old lace (#f9f9e5). Spilt complementary color pairings offer the contrasting beauty of the complementary color scheme but without being as intense. In the case of lavender, the split complementary colors are a variation of linen (#f9efe5) and alabaster (#eff9e5).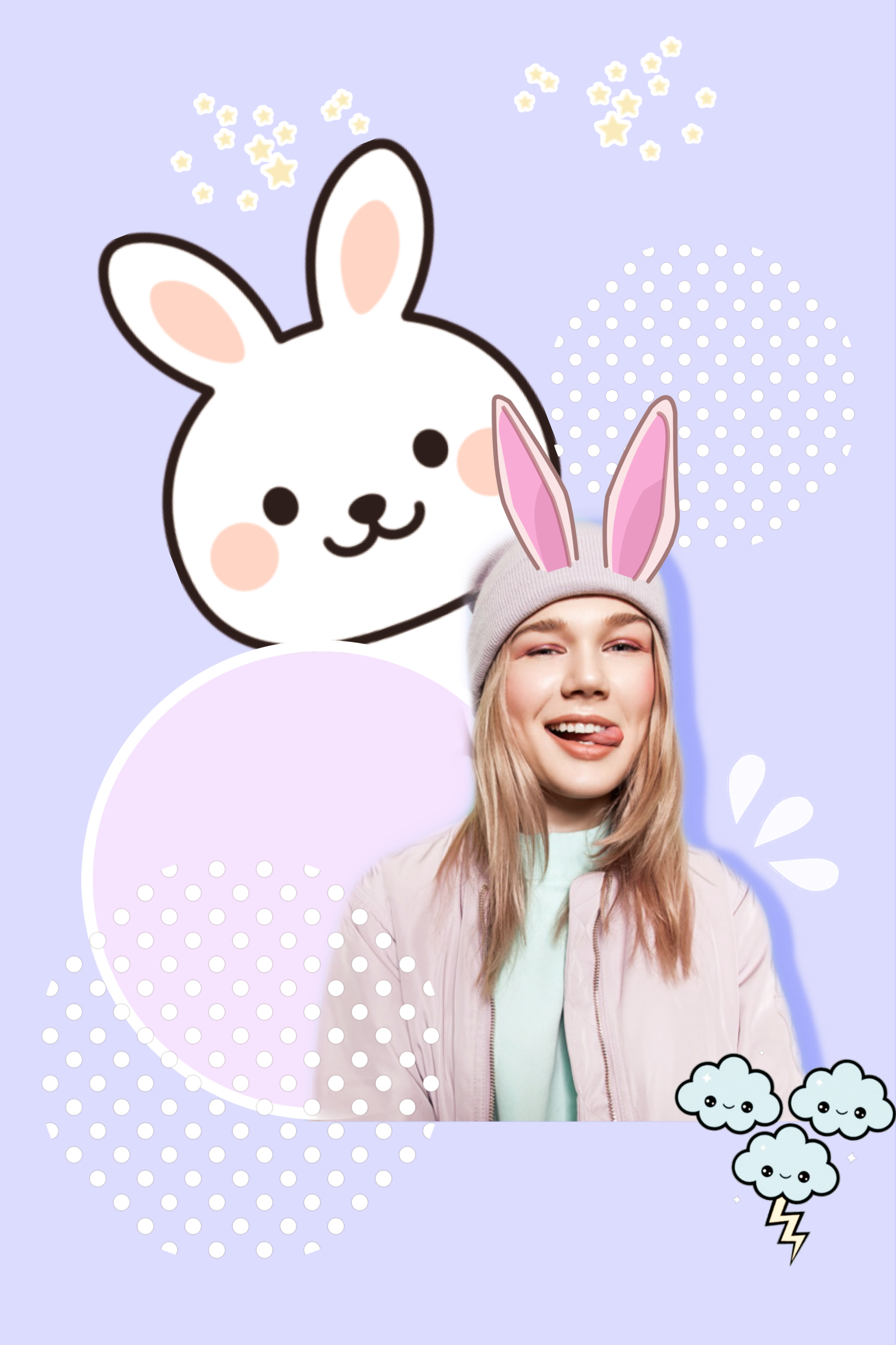 via PicsArt
Analogous Colors
The analogous color scheme is made up of three colors that are next to one another on the color wheel. Here, the two secondary colors adjacent to the lavender color are very light purple (#efe5f9) and very light blue (#e5eff9).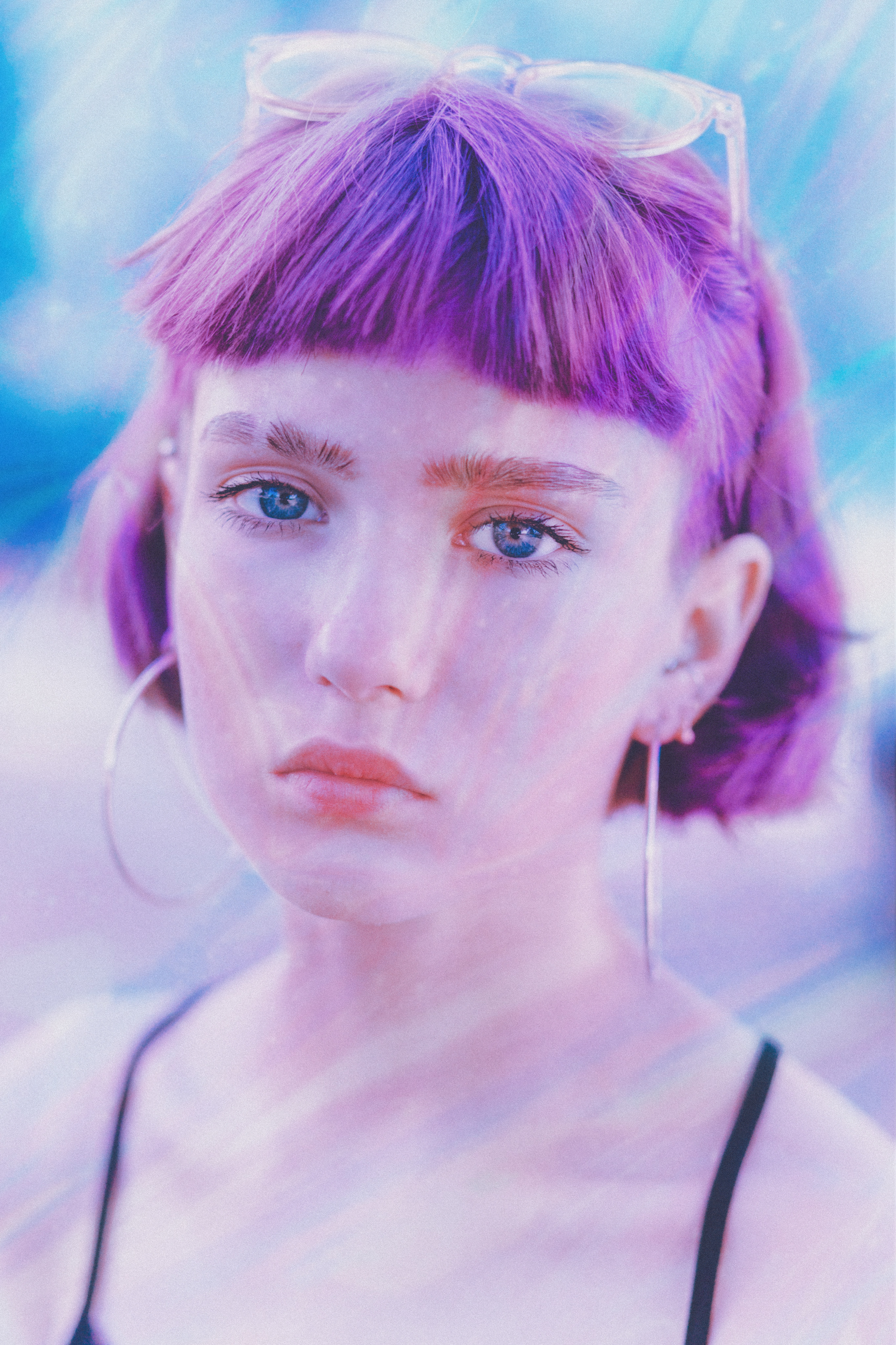 via PicsArt
Triadic Colors
The triadic color scheme is made up of three colors spaced evenly (120°) apart on the color wheel. The two colors paired with lavender are misty rose (#f9e5e5) and nyanza or very light green (#e5f9e5).
Tetradic Colors
The tetradic color scheme is made up of four colors spaced evenly (90°) apart on the color wheel. In this scheme, the colors paired with lavender are misty rose (#f9e5e5), old lace (#f9f9e5), and bubbles (#e5f9f9). Make sure to balance warm and cold colors when creating tetradic color schemes, using some of the shades as accents so it's not too striking to the viewer's eye.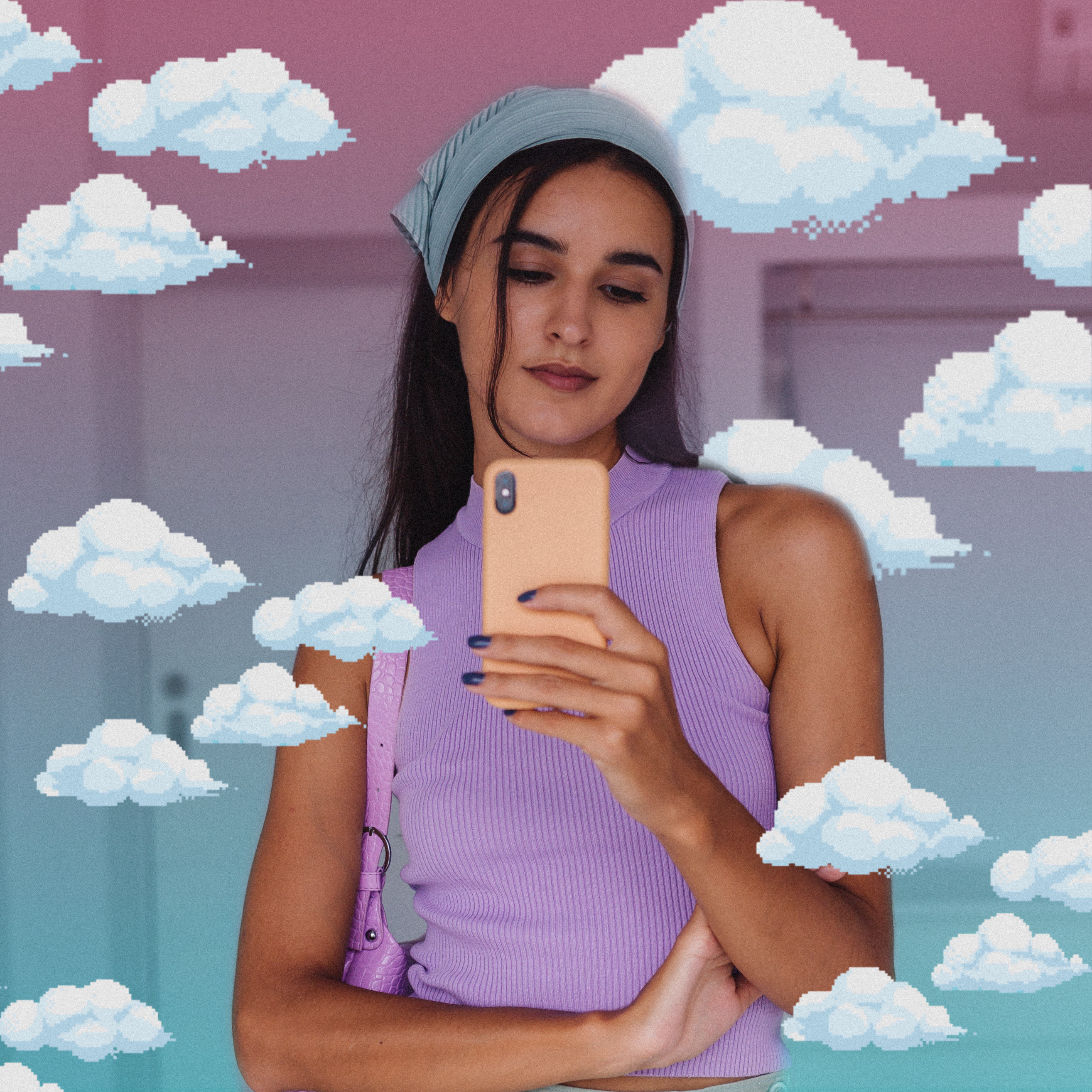 via PicsArt
Monochromatic Colors
To create a monochromatic color palette, pair the lavender color with lavender blue (#d1d1f6), soap (#bcbcf2), maximum blue purple (#a6a6ed), and ghost white (#fbfbfe). 
Similar Colors
Here are some similar colors, in case you need an inspirational alternative to the lavender color: very light blues, i.e. #e6e9fa, #f0e6fa, #eee6fa, #ede6fa, and #e6e8fa (also known as Glitter).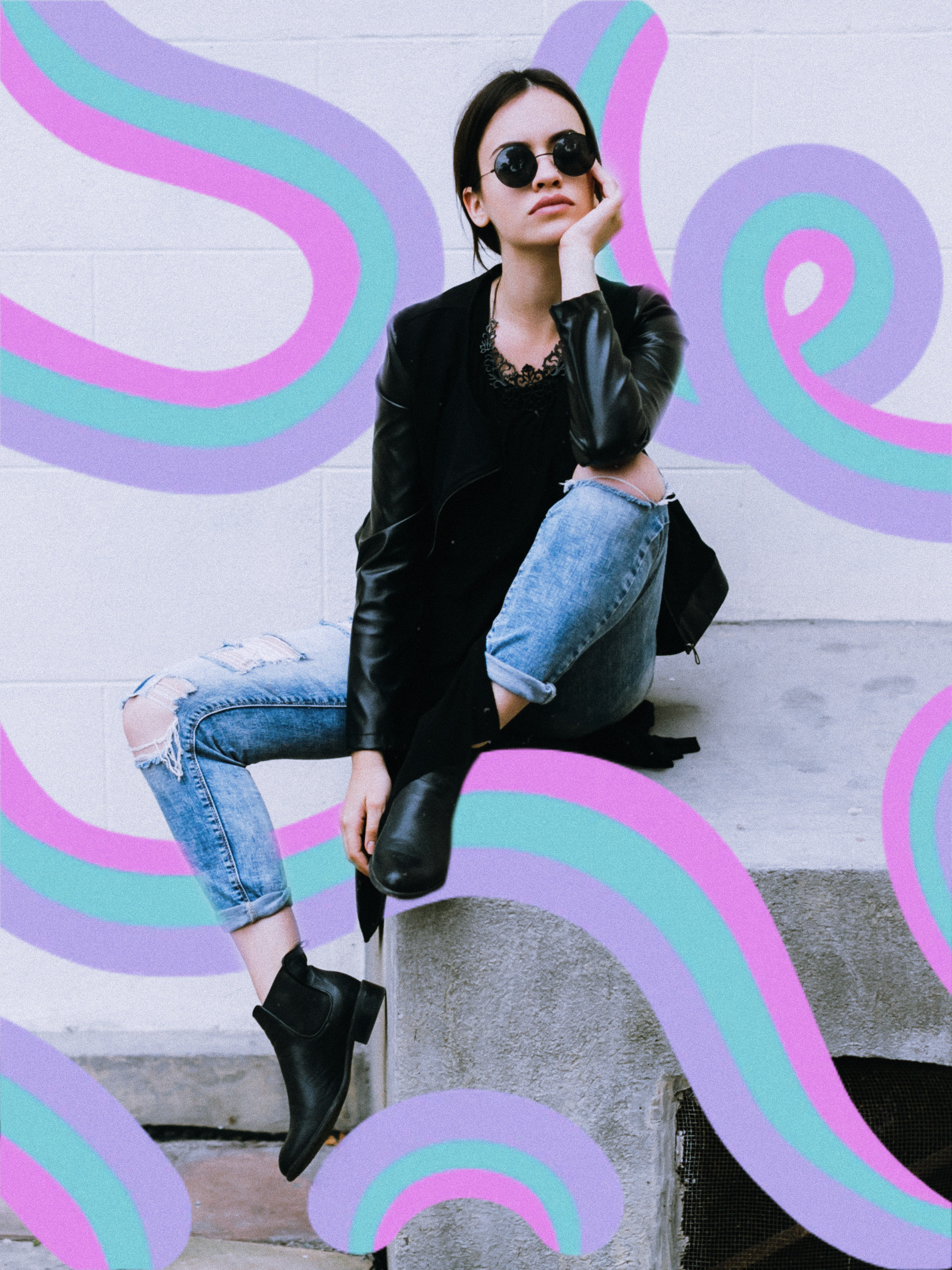 via PicsArt
Create Fantastic Photos Using Lavender Color
It's really easy to add just a touch of the lavender color to your graphic designs in PicsArt, an awesome all-in-one photo and video editor. 
Step 1) Open PicsArt and tap on the plus sign (+) at the bottom of the screen to start your project. 
Step 2) Tap on Draw & Color, then More in the Backgrounds section. Select the lavender color using the color wheel or simply type in the above-mentioned lavender color code (#e6e6fa) to create a lavender background.
Step 3) Scroll across the Editor toolbar on the bottom of your screen and tap on Sticker then search for lavender to browse our rich collection of #FreeToEdit stickers.
Want to design your own lavender color palette? Scroll across the toolbar at the bottom and tap on the Draw icon, then tap on the rainbow Color Chooser in the bottom left corner of the toolbar and use the Color Wheel to create your own color palette from an image. 
Want to add a lavender color text to your design? Scroll across the Editor toolbar and tap on Text. Write your text, then tap on the upper right checkmark. Now scroll across to pick a font and tap on Color to choose lavender as the color of your text. Click Apply when you're done to save your lavender color text.
Want to add just a splash of lavender to your photo? Tap on Effects and then Colors. Click Color Splash and move the wheel to the lavender colored part of the photo. You can then move the two sliders to adjust the hues. 
Step 4) You did it! Now you have your own custom lavender image. Don't forget to tap to save and share your design.
Do you want to use the desktop photo editor? Simply open the PicsArt Editor and pick an aspect ratio to open a blank editing canvas. Remember, you can always change the photo dimensions later. There are so many ways to get a cool lavender color. Play around with Text, Effects, Templates, and Stickers to craft the perfect image. Use the editing toolbar on the left panel to proceed with the same steps as you would do in the PicsArt app.  
That's it! Now it's time to get creative with lavender!
PicsArt all-in-one Photo and Video Editor, Collage, and Sticker Maker is the world's largest creative platform with over 150 million monthly active creators and influencers. PicsArt has collaborated with major artists and brands like Taylor Swift, The Jonas Brothers, Gwen Stefani, Maroon 5, Lizzo, Meghan Trainor, One Direction, MONSTA X, Warner Bros. Entertainment, iHeartMedia, Condé Nast, and more. Download the app today to level-up your photos and videos with thousands of quick & easy editing tools, trendy filters, fun stickers, and brilliant backgrounds. Unleash your creativity with PicsArt and upgrade to Gold for awesome premium perks!