If you are trying to sell or advertise clothes, getting the right clothing photography is everything. Surely, we've all seen pictures of clothes that don't do the garments justice. Just think back to that jacket you saw on a second-hand site that, due to poor lighting or a messy background, didn't look nearly as good as it did in person.
We won't dress it up. Part of the challenge of photographing clothing is that these images are hard to take. Clothing is meant to be worn, and the person who wears it gives it shape and personality. So, when we take these kinds of photos, especially if we don't have someone to model the clothes, we need to get creative and think about how to make the images dynamic. This is why flay lay photography is so popular in ecommerce. 
In this piece, we'll show you some of our top clothing photography ideas so that you can learn what makes fabric come to life in an image. Whether you are trying to get a good image of a handbag you no longer use for a second-hand site or photographing a t-shirt line you're about to launch, stick with us for some creative clothing photography hacks.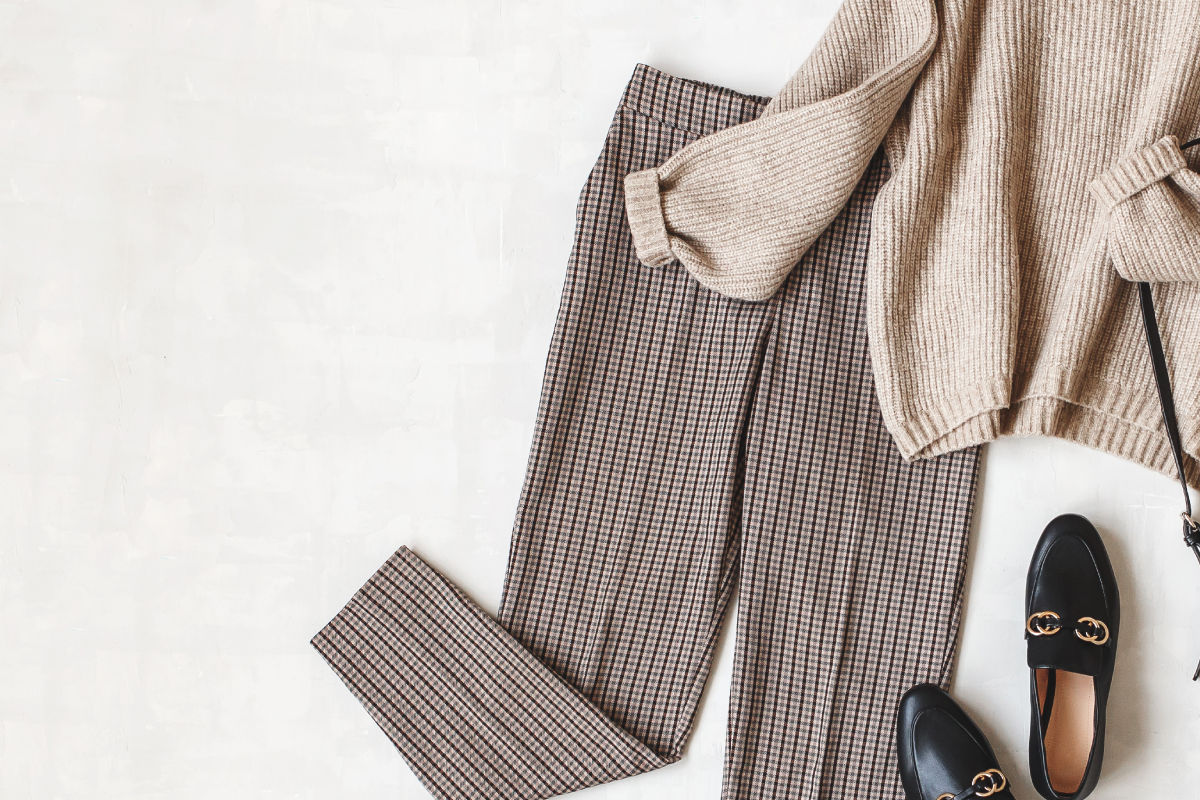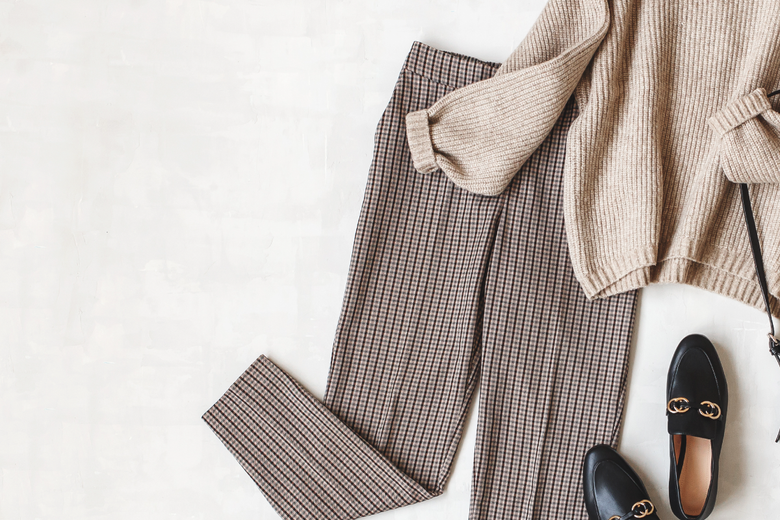 What is Product Photography?
If you plan to sell a product, especially online, then you are going to need a photo of it. This photo has to clearly represent the product and make it look appealing. You want a customer to feel confident buying this product solely based on this photo and a description of it. 
Product photography is the art of image-making for commercial spaces like ads and ecommerce sites. Clothing pictures fall under this category when they are of items that one intends to sell or promote. 
Why is it Important to Have Good Photos for Your Business? 
Good photos generate trust with your audience and customer base. From a branding perspective, if you have high quality products, you're going to want high quality photos to show them off. Most ecommerce customers rely solely on product photography and customer reviews before making a purchase. So, you're only holding your business back when you don't use a good photo. Allow your product to put its proverbial best foot forward. 
What Do You Need to Achieve a Great Clothing Photo?
The great news is that, with advances in mobile phone camera technology, it's now possible to take a great DIY clothing photograph just with your cellphone. Beyond that, here are some items that will help you get started with clothing photography 
Camera 

Tripod 

Lighting source 

Mannequin or model for clothing 

Additional props (like jewelry)

A photography studio (if you need more space than you can get in a DIY photoshoot at home or in the office)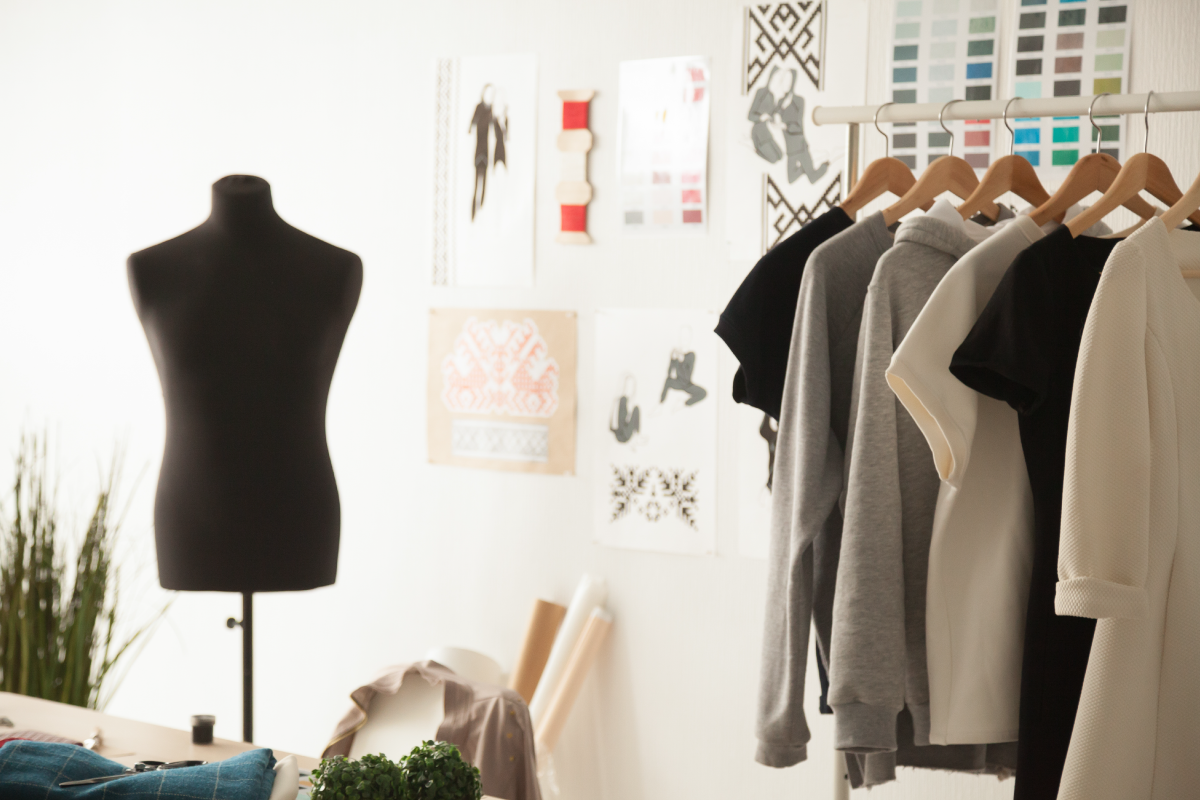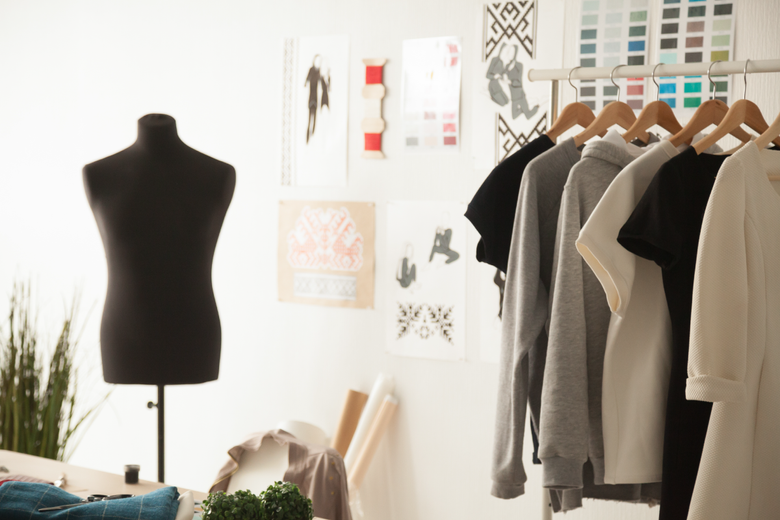 How to Take Beautiful Clothing Photos
Decide what kind of photos you are going to take: Consider your product and how it looks best. If you are selling a handbag, it may look best in a flat-lay photograph surrounded by tasteful accessories. If you are selling a silk dress, it will probably look best on a mannequin. 
Get set up: Literally set yourself up for success by arranging everything you need for your photo shoot, even if it's a DIY production. If you're using a backdrop, tripod, light source, or mannequin, get them ready before you start snapping photos. If you're shooting outside, set all of your items aside the night before so you don't lose daylight trying to find everything. 
Also focus on getting your camera settings right. Select the correct aperture, ISO, and shutter speed for your environment so as to ensure a properly exposed image. 
Pro tip: don't forget to charge your equipment the night before.
Photograph widely: Take as many photos as your memory card will permit so that you have plenty of options when you go to edit. Try to capture different angles and close-up details of the items. 
Edit: Sometimes it's impossible to get perfect pictures of clothes. Most clothing photographers use post-production editing tools to do color correction, correct the lighting, and crop, and resize photos.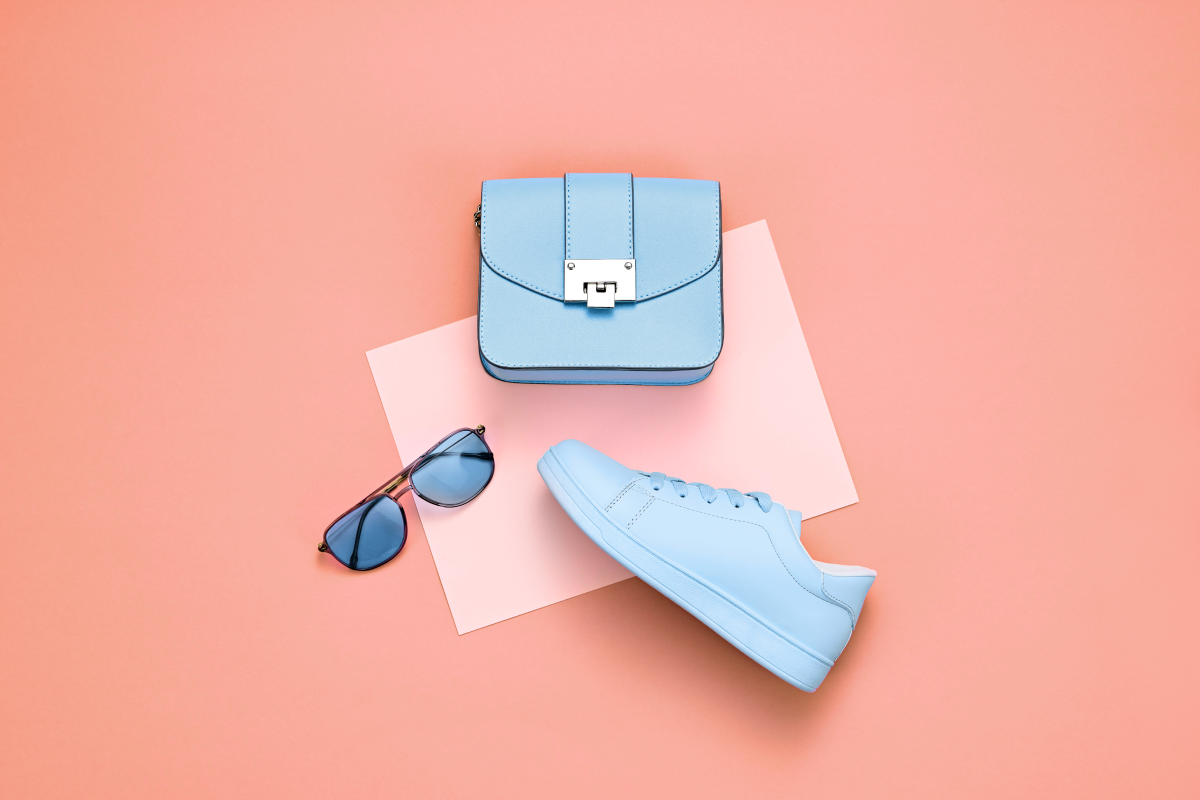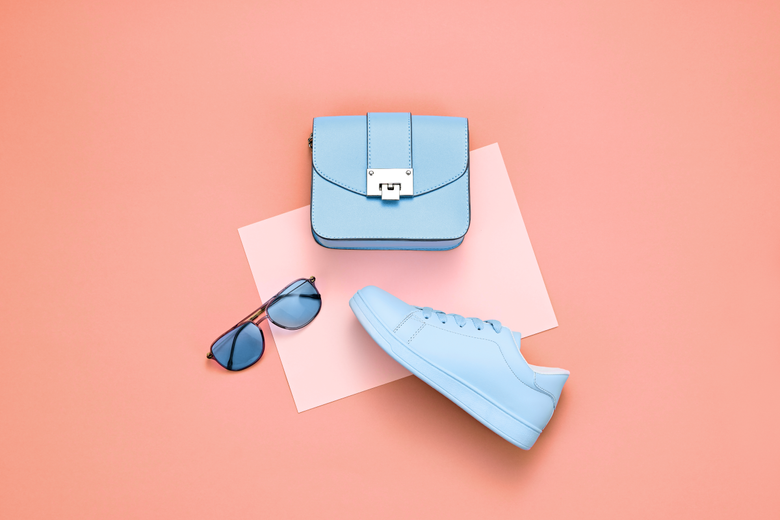 What are the Common Mistakes In Product Photography? 
Part of getting the best product photography is also knowing what not to do. Avoid these common pitfalls in product photography: 
Bad lighting 

Poor composition 

Lack of contrast between the product and background

Not prepping the clothing (Be sure to get out wrinkles and creases and use a lint roller to remove fuzz)

Too much clutter in the background (This can distract your viewers from what you're actually selling vs what's a photo prop)

Incorrect colors (Be sure to do any necessary color correction when photo editing to accurately represent your product)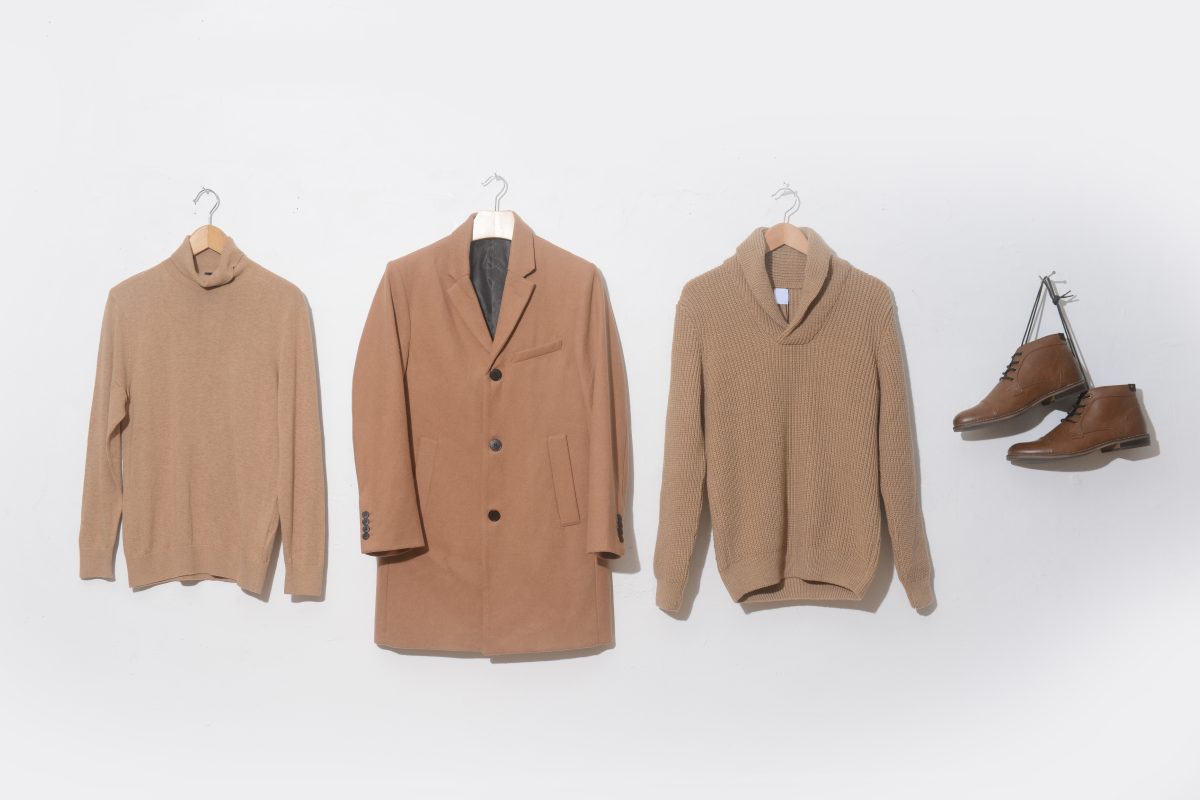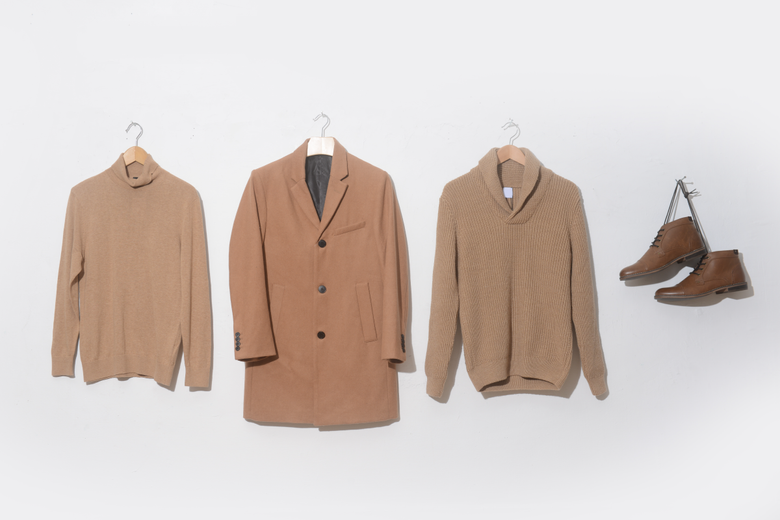 How to Optimize Your Photos and Gain Traffic
Making your photos discoverable in search can help drive additional traffic to your website. Use these tips to optimize your clothing photos for SEO. 
Assign unique but accurate alt tags, a caption, and a description to your product images on your website. 

Use high-quality images like JPEGs, but avoid files that are very large and will take too long to load. Viewers don't want to have to wait to see the items they're interested in buying.

Use the right size product pictures for the space in which they will be displayed. Compressing and stretching can cause unwanted distortion. Luckily, it's

easy to resize images

before posting them across the web and on social media. 
How to Edit Your Clothing Photos with Picsart
Now that you know the ins and out of creative clothing photography, it's time to start shooting! Here's how to edit clothing photography in Picsart:
On the mobile application
1) Open the Picsart mobile application and click on the purple plus sign (+) to start a new project. Tap on All Photos to upload a product photo from your camera roll.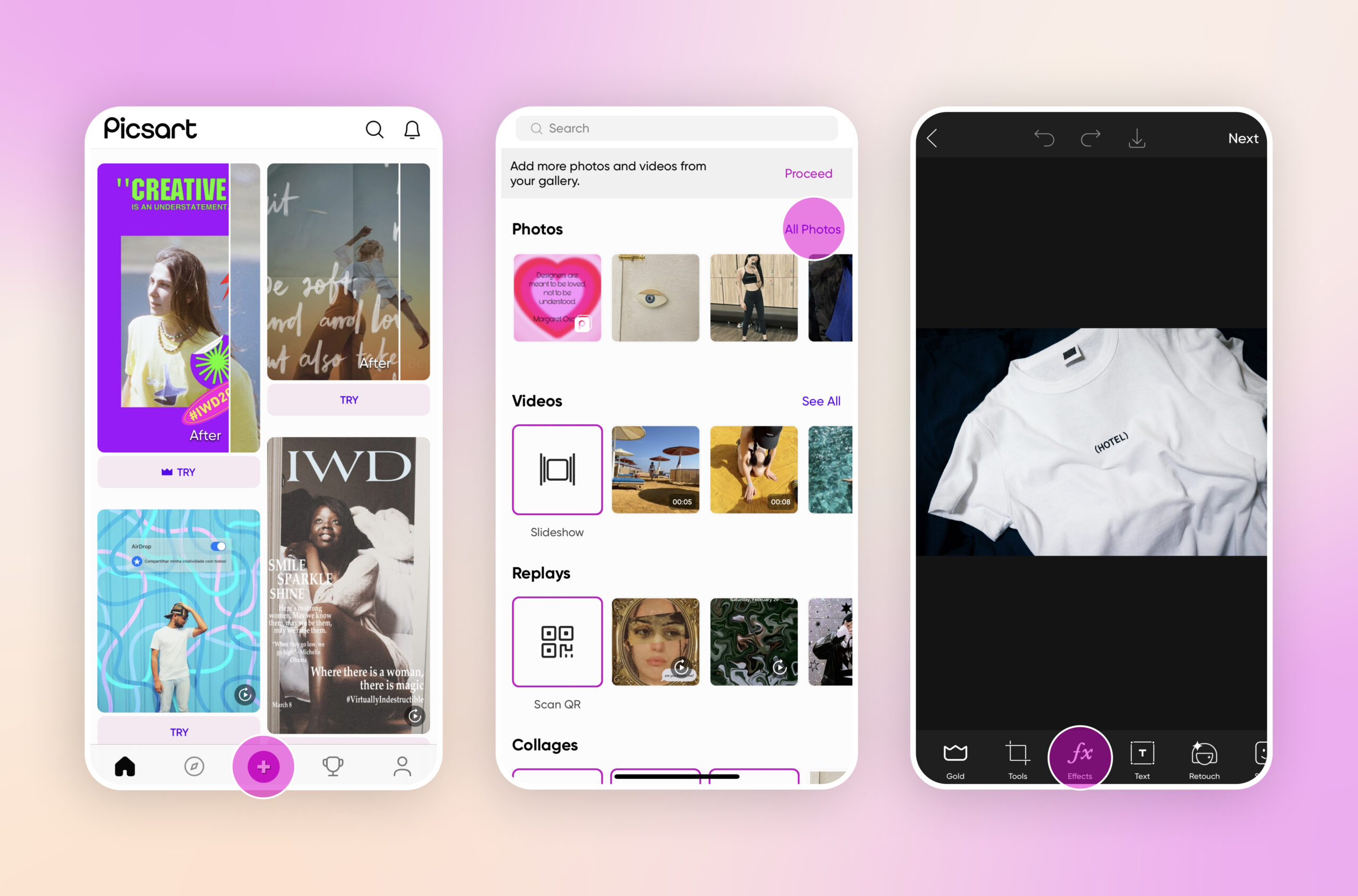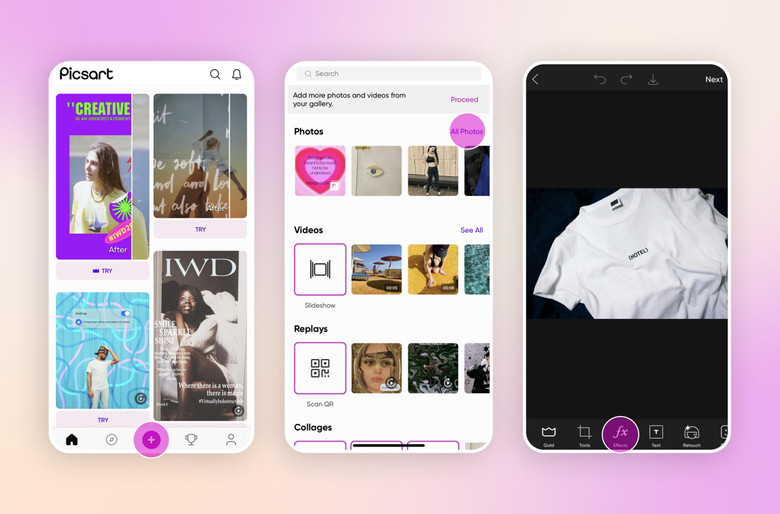 2) From the menu at the bottom of the screen, choose FX to apply different filters or use the Retouch tool to apply corrective effects to your photo. 
3) Don't forget to use the Crop tool as needed to resize your photo.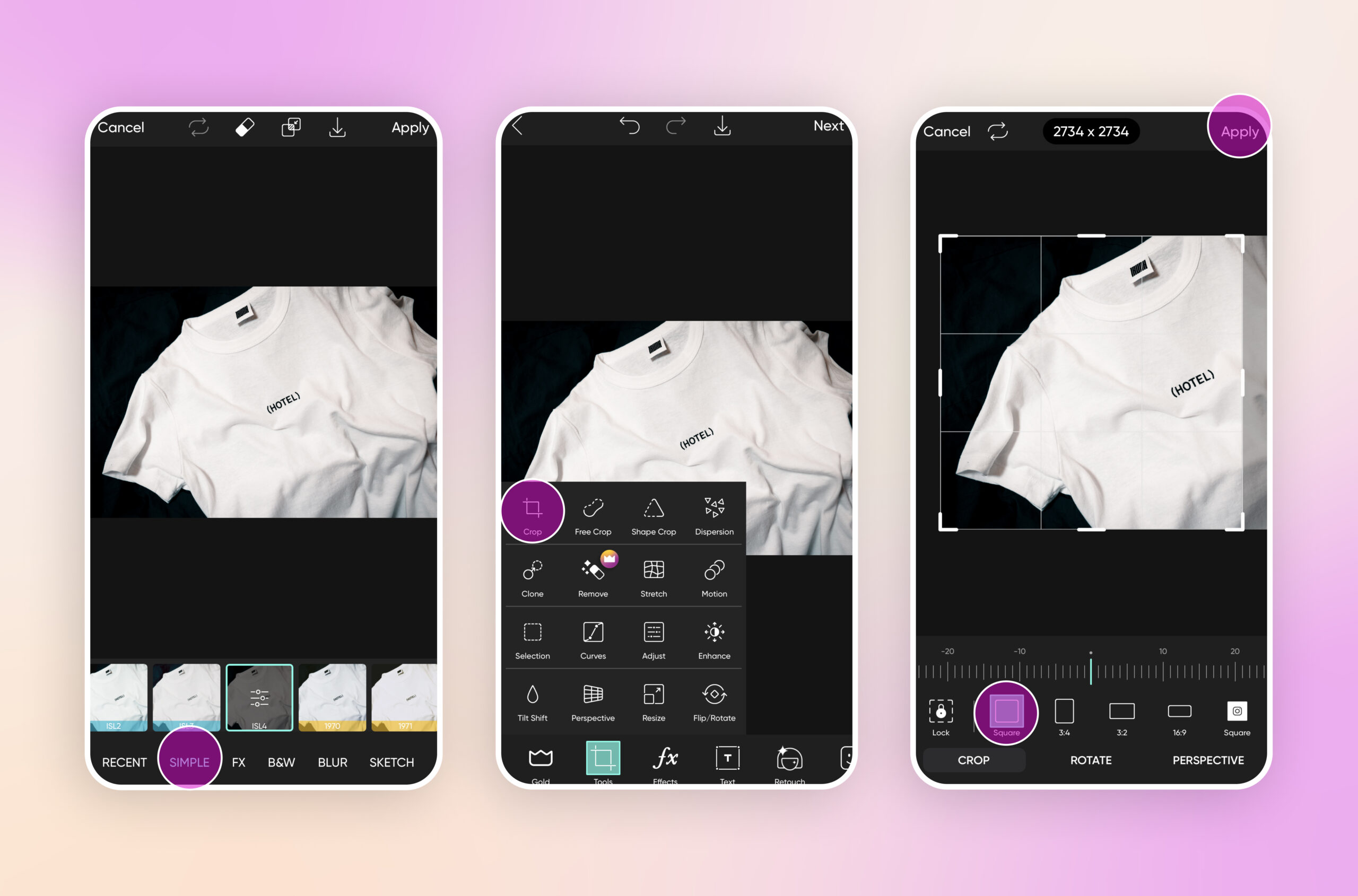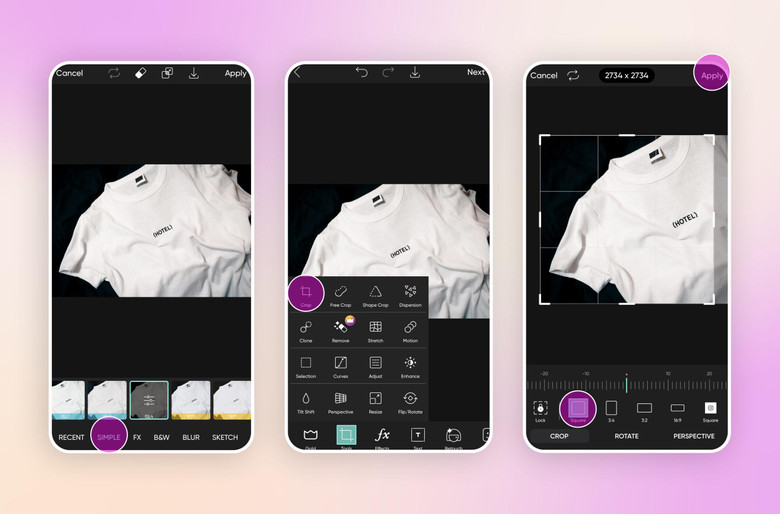 4) When you are satisfied with your edits, click the checkmark in the upper right-hand corner of the screen and then Next to save or share your photo.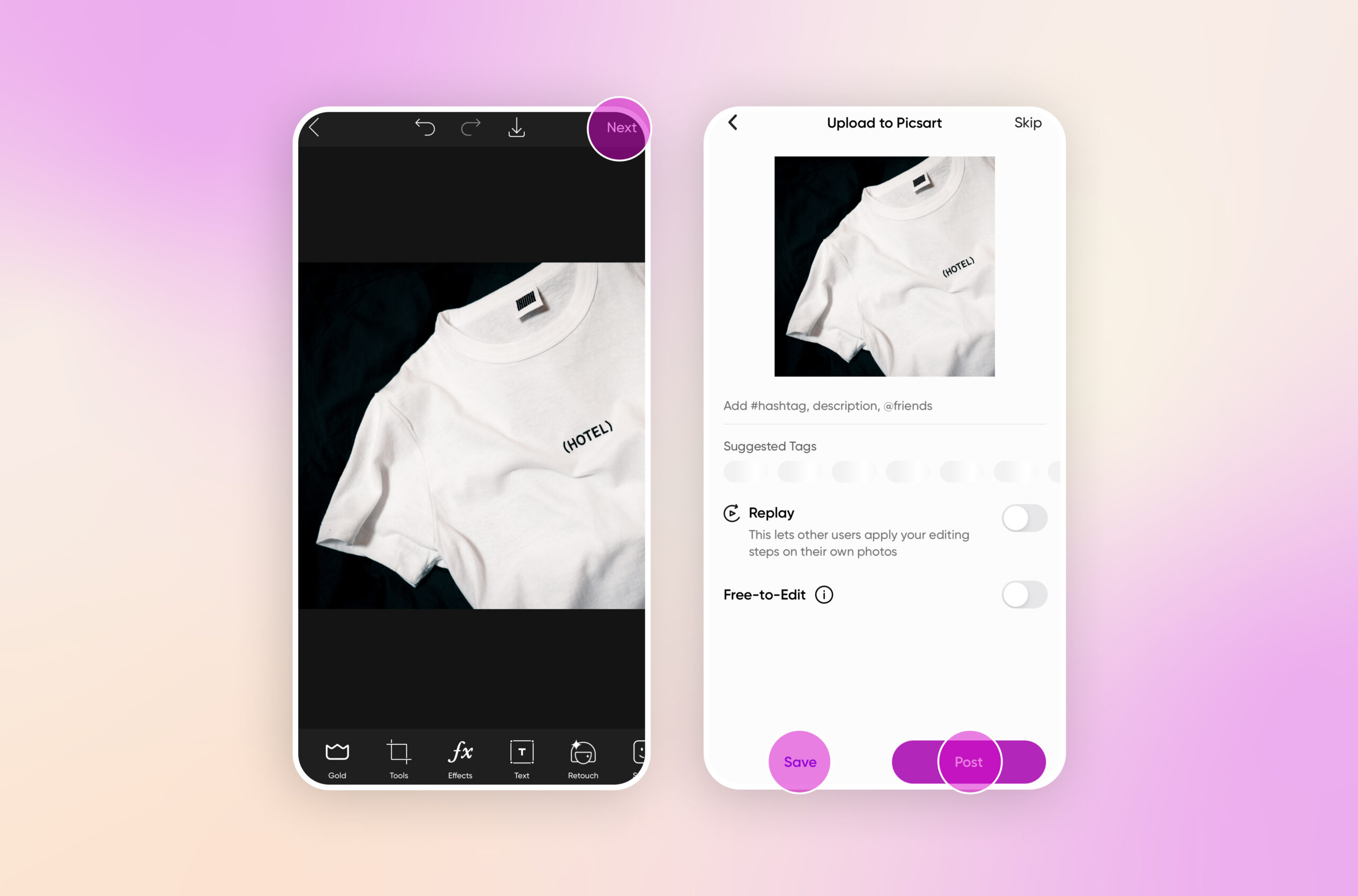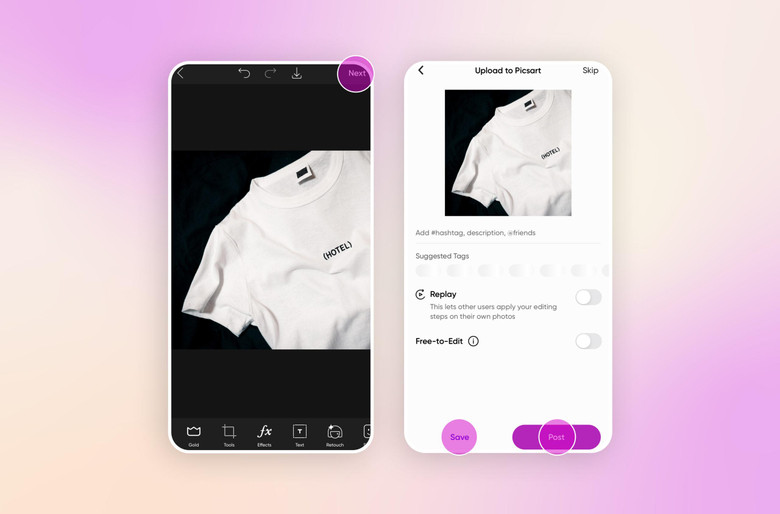 Using the web editor
1) Open Picsart web tools and click New Project to start a new design. Alternatively, if you already know the platform you'll be sharing your clothes photos on, you can click under Designing For to get a preset canvas size.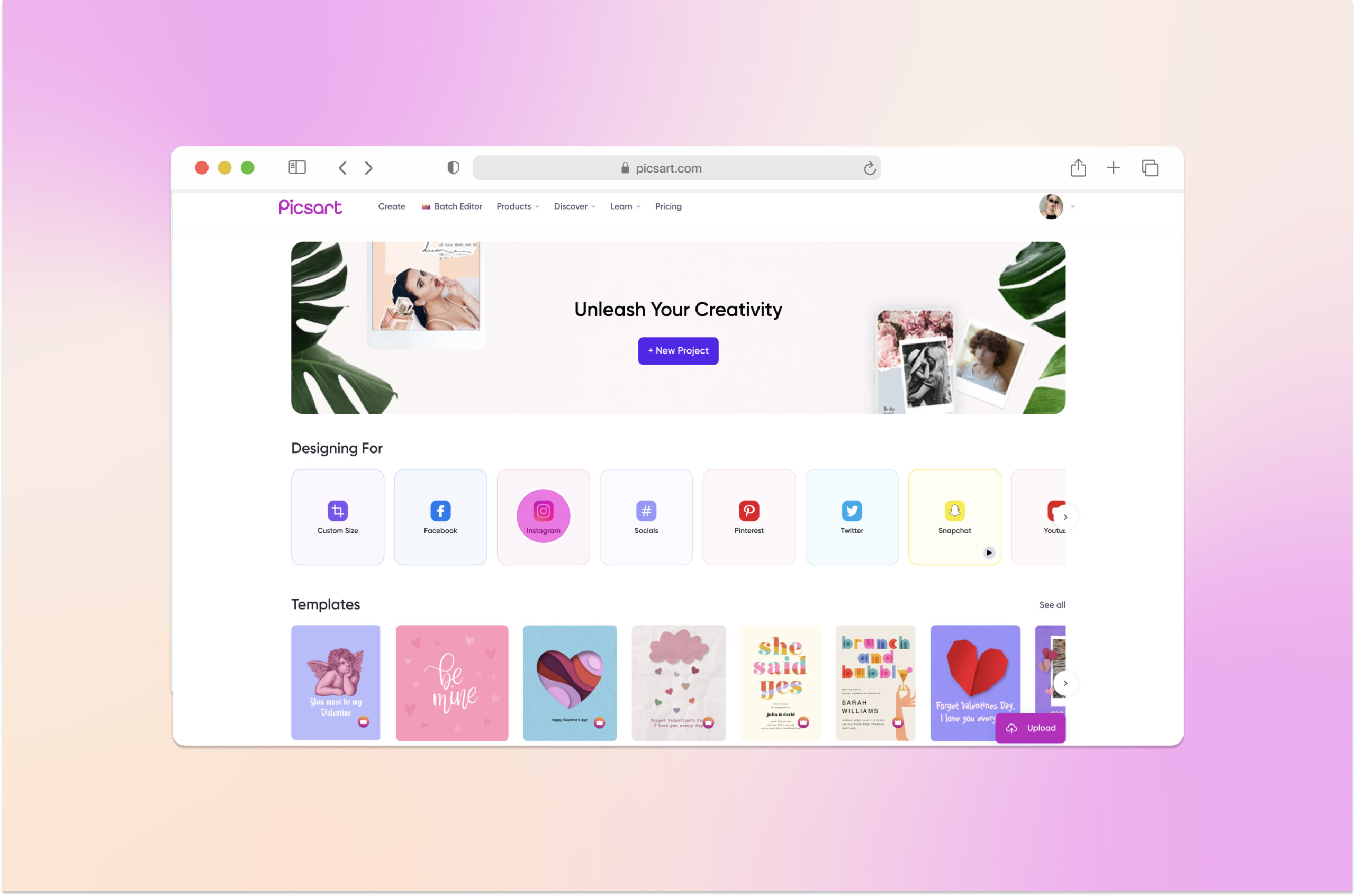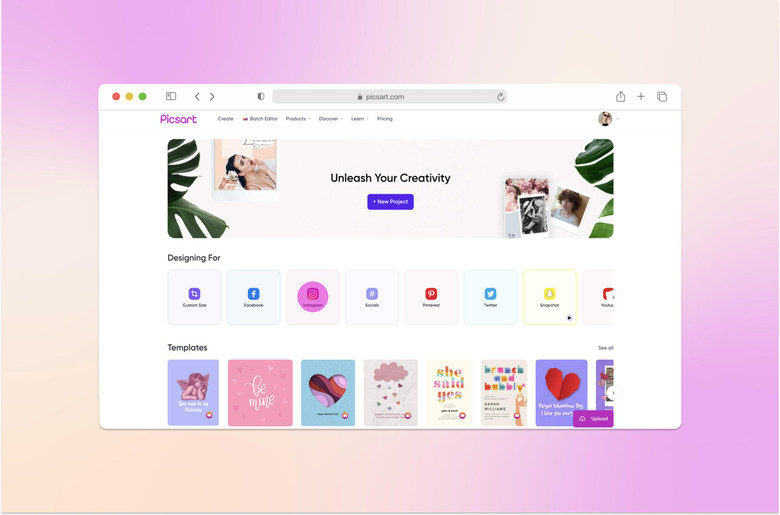 2) Click on Uploads in the left toolbar to upload and start working with the photo of your choice. Click on a photo to add it to your canvas, and then stretch the image to the edges of the space, being careful to not distort it.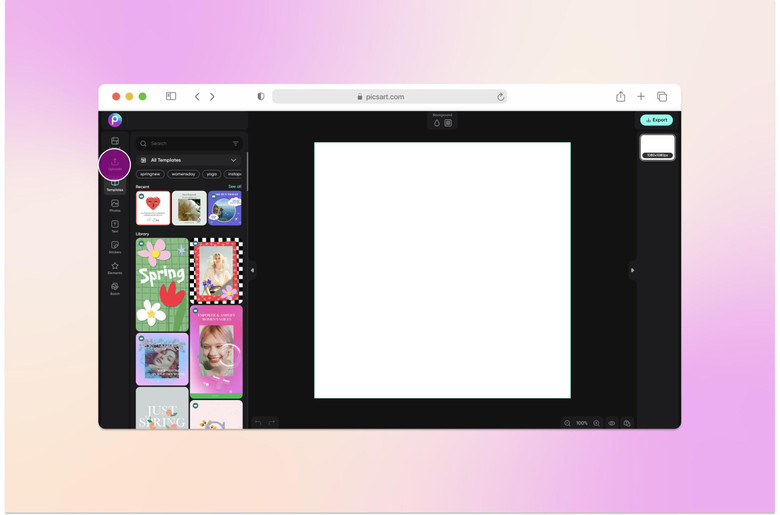 3) Use the FX tools, which can be found in the menu above your canvas, to apply effects and adjust elements like brightness, contrast, and shadows in your photo.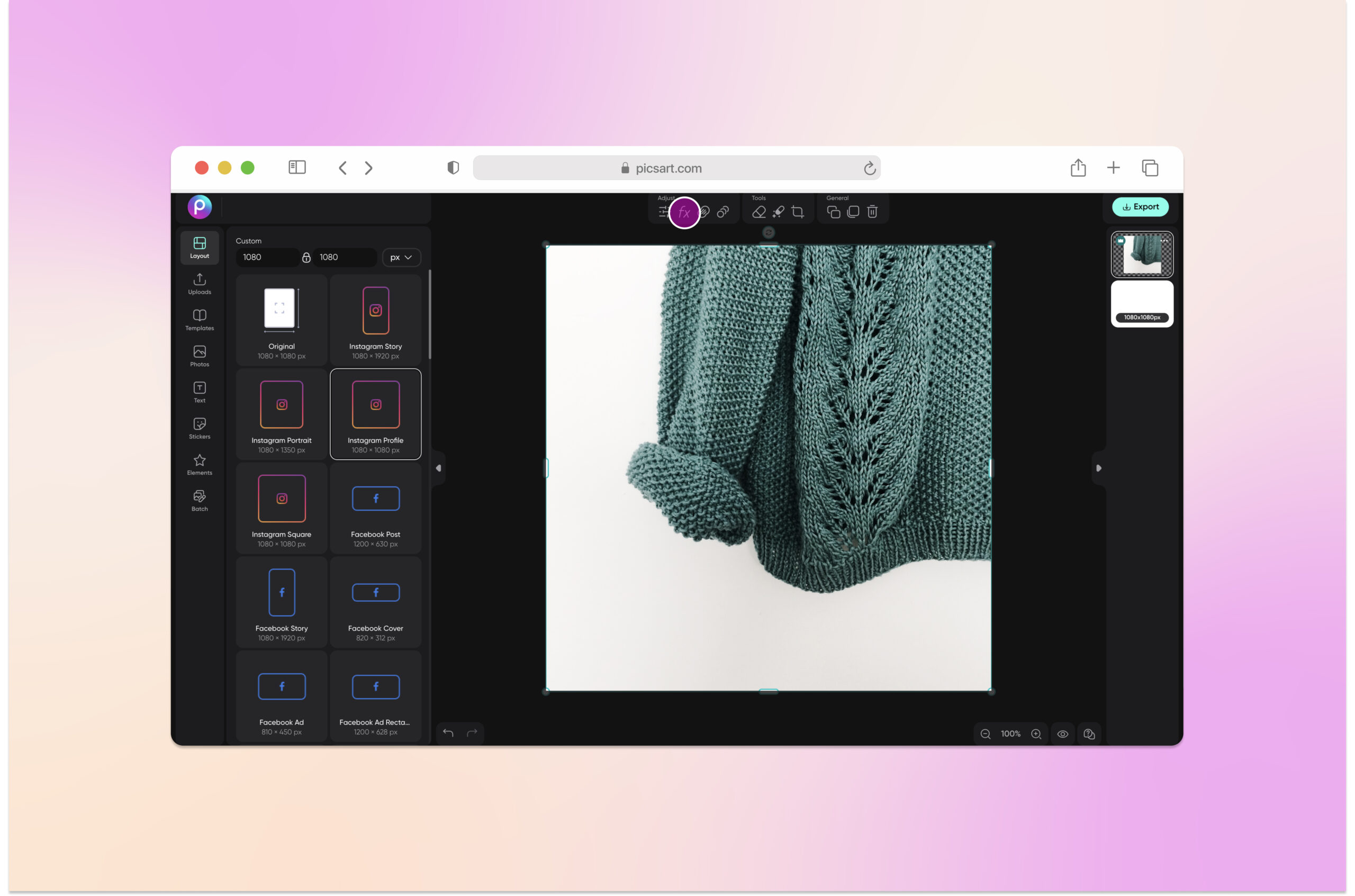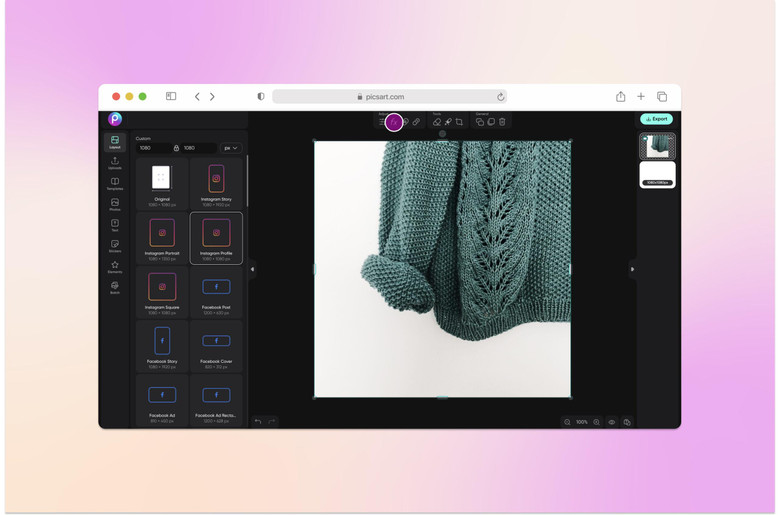 Remember to keep your clothing pictures accurate.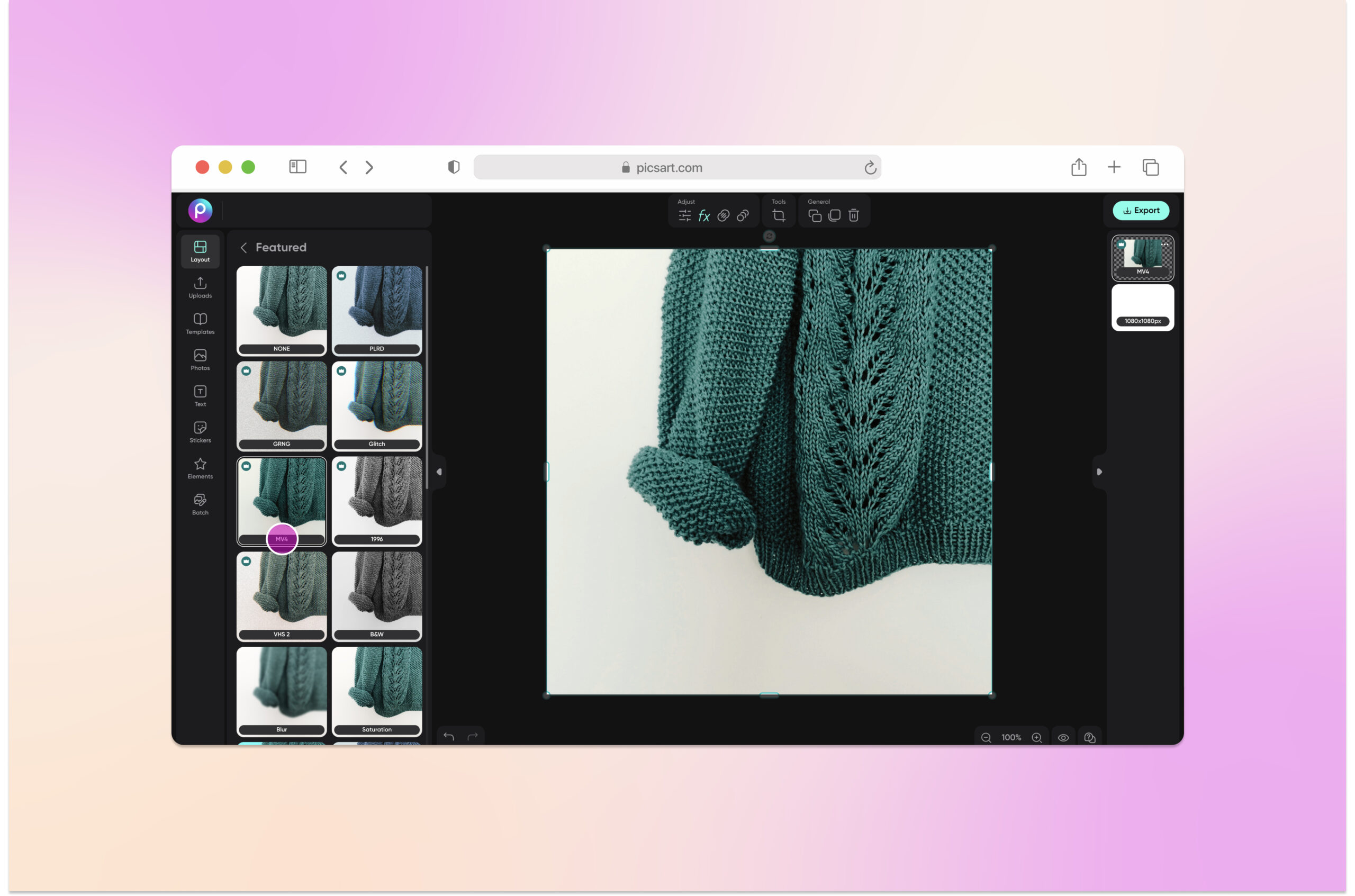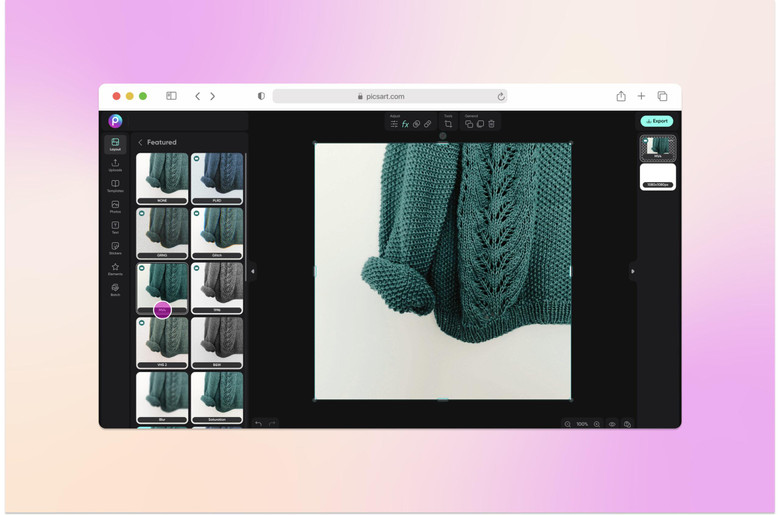 4) When you are satisfied with your edits, click on Export in the upper right-hand corner of the screen to download your photo. Be sure to use the right file type and preserve the correct dimensions.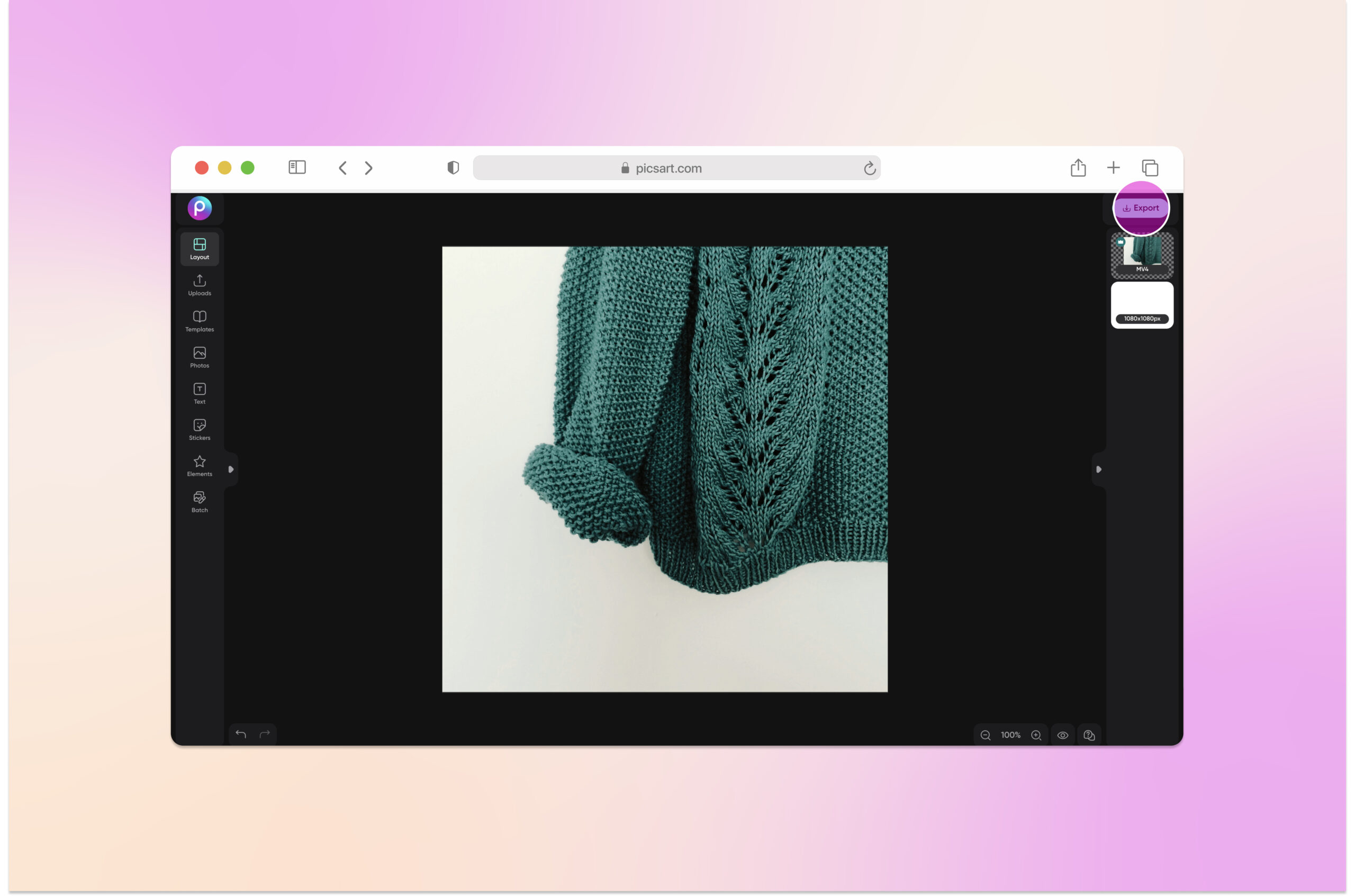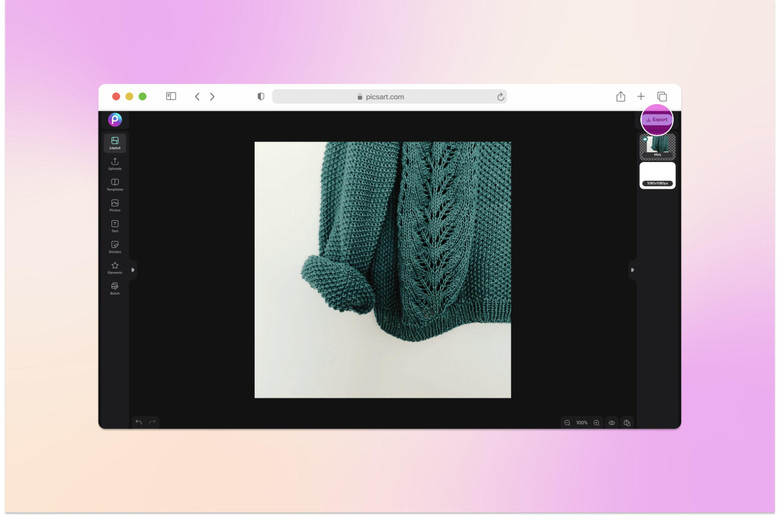 Picsart is a full ecosystem of free-to-use content, powerful tools, and creator inspiration. With a billion downloads and more than 150 million monthly active creators, Picsart is the world's largest creative platform. Picsart has collaborated with major artists and brands like BLACKPINK, Taylor Swift, the Jonas Brothers, Lizzo, Ariana Grande, Jennifer Lopez, One Direction, Sanrio: Hello Kitty, Warner Bros. Entertainment, iHeartMedia, Condé Nast, and more. Download the app or start editing on web today to enhance your photos and videos with thousands of quick and easy editing tools, trendy filters, fun stickers, and brilliant backgrounds. Unleash your creativity and upgrade to Gold for premium perks!