Colors are so prominent in our everyday lives that we rarely notice how much power they have over us. But 'color feelings' is a real thing. On a subconscious level, colors can evoke certain emotions. Some colors can make you feel hungry, some can get your blood boiling, and others can simply help you relax.
These emotional reactions are linked to color symbolism, a cultural imprinting of what colors represent, and they're pretty similar all around the world. Unsurprisingly, marketing agencies were quick to catch on and utilize this phenomenon in advertising and many other fields.
Mastering the art of color feelings may be one of the key factors in creating effective campaigns and positive brand reinforcement.
History of Colors and Feelings
The effect colors have on feelings is a modern phenomenon, but it is hard to say when exactly colors started influencing the human psyche. Throughout history, colors have been used to represent ideas, feelings, and status. Nowadays we mostly see colors being used as a means to promote products by invoking certain feelings in people.
For example, throughout history, the color blue was associated with royalty and aristocrats, however, nowadays marketing experts use this color to create a tranquil and peaceful atmosphere. Quite different, right? This is mostly due to the fact that our values as a society have progressed and changed throughout the years.
Due to this rapid development, we have coined a special term to describe the link between colors and feelings: color psychology.
What is Color Psychology?
Color psychology is the study of the influence of colors on the human psyche and behavior. Even though there isn't much dedicated research in this field, color psychology is a huge driving factor for marketing teams, artists, and designers. Color psychology tries to figure out just exactly how various color hues affect us, the way we behave and think.
Understanding color feelings means understanding color psychology and color theory beyond the surface level. Color psychology means seeing colors with your heart. You need to feel the colors on a much deeper level to be able to accurately judge their potential effect.
The most difficult aspect of color psychology is the lack of hard data on it. That leaves only qualitative research as a reference for the effects of each color on your target audience.
The Importance of Color Psychology in Marketing
Having a good grasp on the psychology of colors will give you a huge edge in marketing. Marketing is all about captivating your audience. Market researchers spend countless hours trying to understand, define, and segment their target demographics based on their likes, motivations, behaviors, and feelings. And then marketers come up with different initiatives based on the results to capture their target audience.
Color psychology is the key to figuring out just exactly which colors you'll need to influence the right people and what colors best represent your brand. Your understanding of color psychology should be key in the design of your brand image. Your brand should evoke the exact emotions that you want your audience to feel the second they lay their eyes on your brand logo or image.
Understanding color theory will go a long way towards achieving visually appealing designs. But factoring in color feelings will help you achieve designs that appeal to the heart too.
What Emotions are Associated With Colors?
Understanding your audience comes first. Your audience might react differently to certain colors compared to another, after all, but that doesn't mean that certain universal truths can't be applied.
Red
The color red is extremely fiery, restless, and the most intense out of all the warm colors. It is the most eye-catching and powerful color. If you want to direct attention to a singular focal point, then red is your color.
But you also need to be careful. Though you'll successfully grab the attention of your audience to a certain element, the emotional response might be too intense. Red is definitely a powerful color, but you need to use it sparingly so as not to overwhelm.
Orange
As a lighter tint of the color red, orange is an extremely effective color to use, regardless of your medium. It provides a similar level of energy as red, but without overwhelming.
It's refreshing, draws attention, and is super inviting. So if you're a fan of the color red but your brand isn't really on that level of intensity then why not consider using orange.
Yellow
Yellow dances all over the emotional spectrum, depending on its shade. Go cool and you've got yourself the hopeful sunshine of a bright summer's day. A little bit warmer, and it immediately shifts to a rather melancholic dusky autumn afternoon.
A small miscalculation can lead to some mixed results however. So if you're looking at a more sunny, bright, hopeful, and cheerful response then definitely go with the cooler yellow. But if you're looking to calm and relax your audience then go for warmer hues.
Green
Arguably the most refreshing, revitalizing, wealthy, and healthy color. Green suggests vitality, richness, and growth. It evokes feelings of self-worth, success, and vigor.
You must be extra careful as to only use warm and fresh shades of green. If you steer even slightly towards the darker shades of green, such as brown-green or even yellow-green, then you'll find yourself evoking the exact opposite emotions as those are swampy and sickly shades.
Blue
It's calming, relaxing, tranquil, and spiritual. Where red triggers an intense energetic reaction that can even be physical, blue triggers a much more mental and spiritual reaction.
For that reason you need to be careful of overdoing it with blue. Too much of its relaxing and calming qualities can quickly turn into melancholy and sadness. In moderation it could be the perfect dose of chill your designs need.
Purple
As it's a mix of the colors red and blue, you can probably guess exactly what purple brings to the table. Packing the energy and creativity of red with the calmness and allure of blue, purple can offer balance. Purple is the color of royalty and imagination, with a mysterious richness that's both intriguing and captivating.
How to Choose the Right Colors for Content Marketing
Colors and content marketing go hand in hand. Mentally visualize a ven diagram of the overlap between color psychology, your brand or product's purpose, and your target demographic. Then, use color theory to create the perfect color scheme for your graphics and visuals to trigger a desired response within your audience.
If you're looking to trigger an energetic and intense reaction then pure red should be your most dominant color. Maybe your design needs a much calmer and serene tone? Then blue will be your go to.
Some cases demand multiple colors to achieve the necessary reaction, of course. For example, if you're looking to create an adversarial position, a call for competition, or something that highlights a clash of some kind, then you need a palette that evokes opposing color feelings. Red vs blue, for instance. In this case, the Color Wheel Quick Tool is your best friend to easily find the complimentary color for any shade.
Create Colorful Designs
With color feelings in mind, you can create effective promotional and marketing materials using Picsart. Applying your knowledge of color psychology, experiment with various techniques and tricks to inspire your target audience.
You can make powerful creations online or in-app. Let's walk you through the mobile steps first.
1) Open the Picsart app and tap on the purple plus sign to start.
2) Choose a Color Background. This will be your base color, so choose wisely, bearing in mind everything you've learned about color feelings.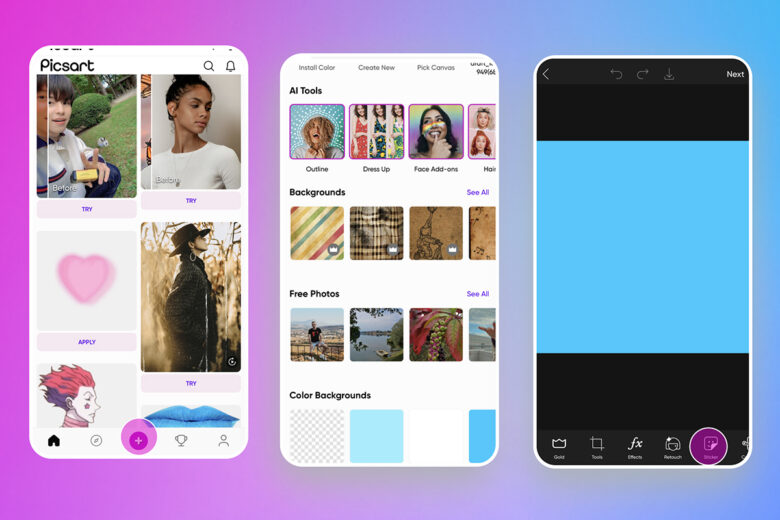 3) Consider adding Trendy Shapes or Stickers with a colorful range of colors to spruce up your design and contrast with your background.
4) Add Text and change the color to help your message pop.
5) You can adjust the font, style, size, and a number of finishing touches.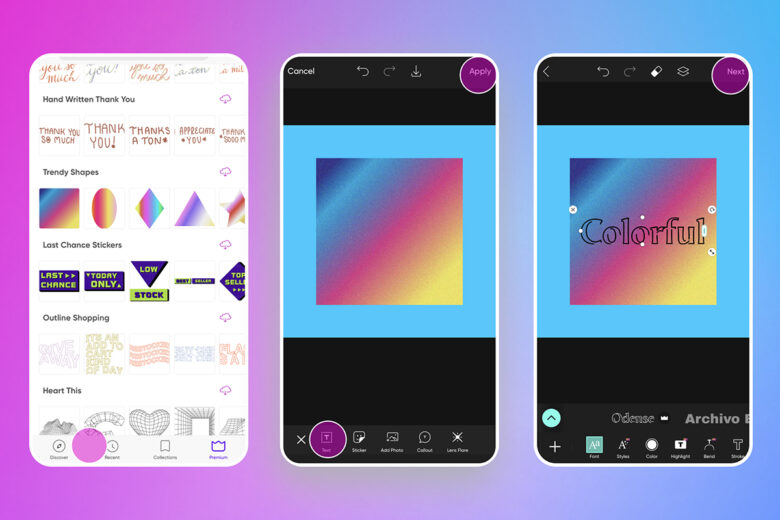 6) Tap on Next when you're done, to save or post your final design.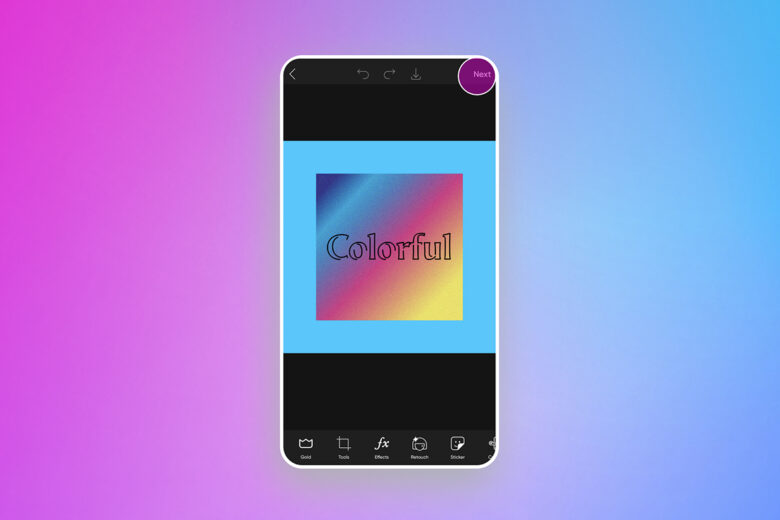 Here's how you can evoke color feelings in your audience using the Picsart web editor.
1) Click on New Project to start your design.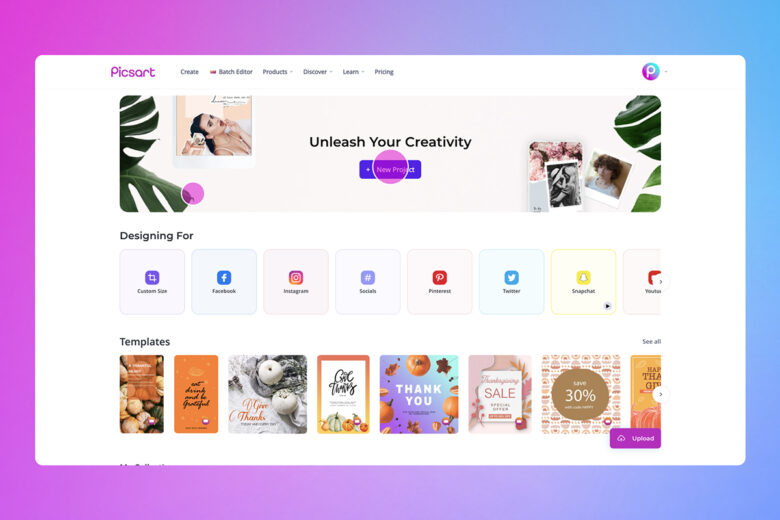 2) Use the color picker to set your background color.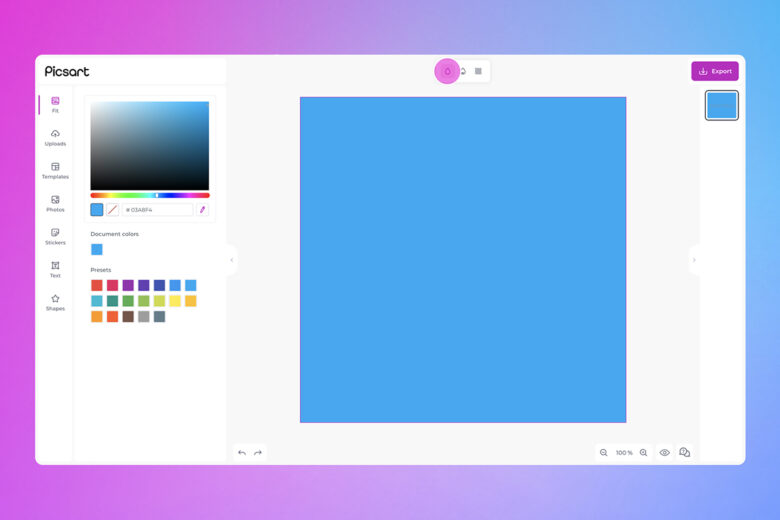 3) Add Stickers to contrast with your background color.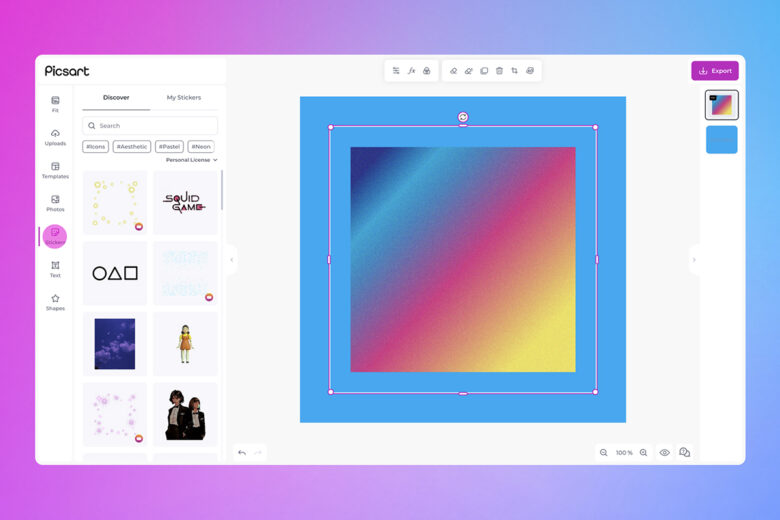 4) Click on Text to add your copy. Adjust the size, placement, style, font, and more.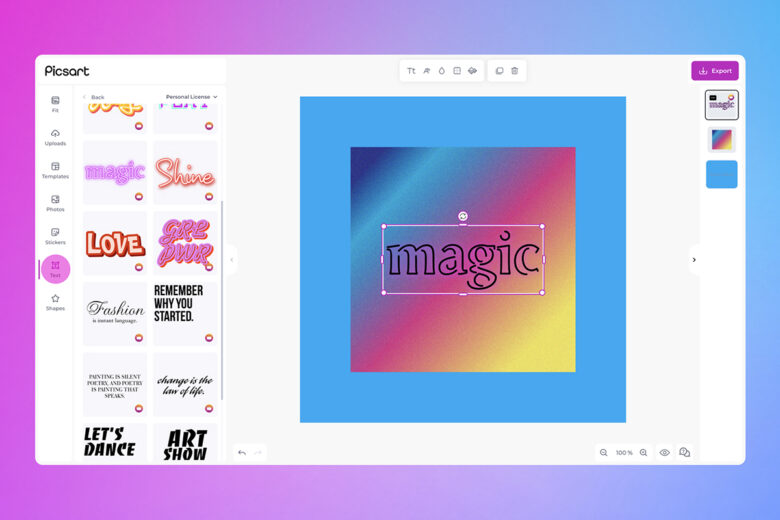 5) When you've made all the adjustments and tweaks required, click on Export to save or post your design.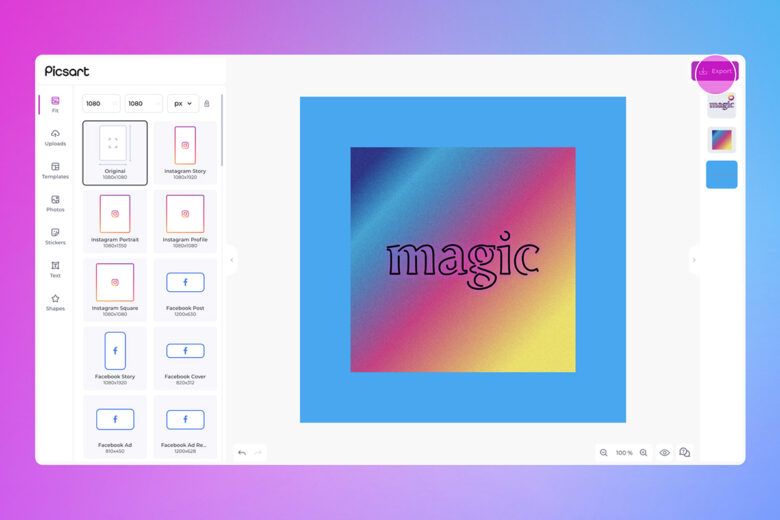 Picsart is a full ecosystem of free-to-use content, powerful tools, and creator inspiration. With a billion downloads and more than 150 million monthly active creators, Picsart is the world's largest creative platform. Picsart has collaborated with major artists and brands like BLACKPINK, the Jonas Brothers, Lizzo, Sanrio: Hello Kitty, I am a Voter, Bebe Rexha, Maroon 5, One Direction, Warner Bros. Entertainment, iHeartMedia, Condé Nast, and more. Download the app or start editing on web today to enhance your photos and videos with thousands of quick and easy editing tools, trendy filters, fun stickers, and brilliant backgrounds. Unleash your creativity and upgrade to Gold for premium perks!