Starting a business is a lot of work. Not only do you have to develop your product, you also have to make sure it reaches people. After all, what good is a brand if it has no audience? This is where marketing comes in. In business, there is arguably no design element more important than the logo that represents your brand to the world.
In legacy brands, many iconic logos were black and white (limited by printing capabilities at the time), but more recently, some of the world's most successful companies have expanded their palettes to include a variety of colors. Today, the use of color has become one of the most powerful aspects of logo design.
But how do you know which colors will accurately represent your brand? How many colors are appropriate to use? What are the best logo color combinations? In this article, we're going to discuss how to utilize color in your logo and marketing.
What Do Colors Mean in Logos? 
Black

Let's start with black, or the absence of color. As mentioned earlier, black-and-white logos were once the go-to. But now that colors are easily displayed the choice to have a black logo is a much more intentional one. Black is a symbol of professionalism, power, and legitimacy. Brands that use it in their logo (particularly as the dominant color) are usually trying to convey a sense of authority.
Red

Red in branding is a vivid color that has a lot of associations. Evolutionarily speaking, it's the color of blood, so it has always been affiliated with some level of drama. But red can have many shades and those will determine the emotions this color evokes. Modern brands tend to gravitate towards brighter shades, which evoke a sense of excitement and individuality.
Yellow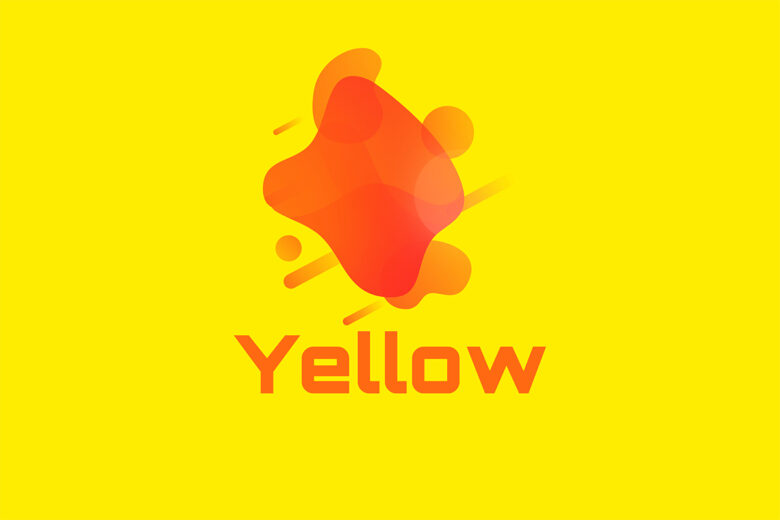 Yellow tends to evoke feelings of youth and energy. Logos bearing the primary color yellow feel carefree and cheerful. Think of children running and playing outside on a sunny day. These connotations are maybe what inspired the McDonald's golden, yellow arches, as children and youth have been a big part of their branding in the last 50 years.
Orange

Like yellow, orange is playful, but in a different way. It is associated with individuality and childlike energy, and when you use orange it gives the sense that your brand is unique. But depending on how prominently it is featured in your logo, it can add just a touch of quirkiness (like the orange arrow on the Amazon logo), or it can create a vibrant sense of individuality, as when it is used in the Mozilla Firefox logo. Be careful using this color if you're trying to go for a more muted or serious logo.
Green

In the era of environmental awareness, the most obvious association with the color green is sustainability and eco friendliness, as it is a color often found in nature. This is why it's so effective in the logo for the supermarket chain Whole Foods, which specializes in sourcing food and goods from organic, fair trade, and local suppliers. But while the nature association is dominant, green can also be used to evoke a sense of quirkiness (similar to orange), like it does in the Android logo.
Blue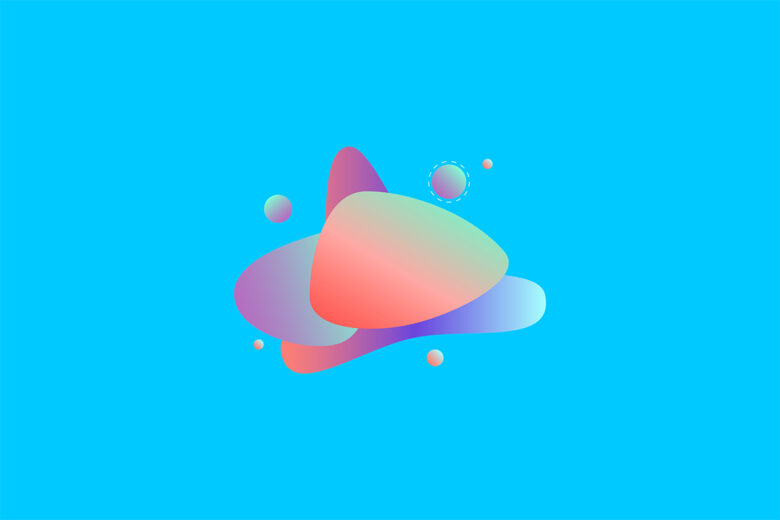 Blue is a color that also has associations in nature — it can be found by looking up in the sky. Because of its relationship to clouds, the sky, and the ocean, it is often associated with tranquility and stability. That may be why a number of banks choose this color in their logo branding, like Chase Bank and American Express. Also worth noting: In surveys on favorite color, blue is the most popular favorite color for both women and men.
Pink

Love it or hate it, the color pink is often associated with femininity and is traditionally used by brands who are actively targeting female demographics. The Barbie logo is a great example of this. Pink is also a color used often in marketing candy, so it does well in brands selling a sweet product, like Dunkin Donuts.
Best Logo Color Combinations and Color Schemes
Now that you're familiarized with what colors can mean for your logo, it's time to talk about combining them. The first question many people ask is, 'How many colors are appropriate to use in a single logo?' The answer really depends on what you're going for. Generally speaking, a good logo will contain no more than three colors. The emphasis is on keeping it simple, because logos are widely used and there are other opportunities to showcase your brand's creativity.
However, rules are made to be broken. While using fewer colors means a less busy logo – which is great if you need your logo to be instantly recognizable across many mediums – if establishing individuality is important, then upping the color count is a good way to achieve that. Pairing a few colors can help to make your brand stand out, especially if you're a smaller, more independent company. Here are a few color schemes that you can consider:
Monochromatic
Monochrome logos are ones that use only a single hue (but sometimes multiple shades of that hue). This is a popular approach to logo design because it is simple. Many larger companies employ monochromatic color schemes, like Coca Cola, Starbucks, and PayPal.
Analogous
Logos that employ an analogous color scheme use hues that are located adjacent to one another on the color wheel, resulting in very harmonious and pleasing combinations. This approach is ideal for companies that wish to keep a basic color tone for their brand. Examples of this include Tostitos (which uses a warm color palette like red, orange, and yellow) and BP (which uses shades of green).
Complementary
Where analogous colors are next to each other on the color wheel, complementary colors are opposite. This results in a color scheme that is high contrast, and creates a more vibrant look. A few companies that do this well are Firefox, FedEx, and Tide. Soda brands, which are trying to evoke a sense of energy and contrast, also gravitate towards this type of scheme, like Fanta (orange, blue, and green) and Mountain Dew (green and red).
Pro tip: If you're just getting started with color theory and color pairing, use our Color Wheel Tool to quickly find color pairings for your brand.
Making Your Own Logo
Now that we've got the basics down, it's time to give your own logo a try. You could start with a Picsart logo template for design inspiration, but follow these practical steps.
Industry Research
Have a clear idea what your business is about and who your audience is, and survey your competition. What do their logos look like? Your brand strategy will determine whether you're more comfortable creating something that breaks with industry tradition, or keeps to the established trends, but knowing what else is out there is crucial.
Choose Your Logo Type
There are two dominant kinds of logos: wordmarks and symbols. A wordmark is where the name of the company is the focus of the logo. This kind of logo relies on a good typeface and strong color choice. A symbol logo relies on iconography to make the brand recognizable. Here are some great examples of logos to get your creative juices flowing.
Choose Your Color Scheme
Think about the associations you'd like people to make with your brand. What colors best support this? The colors you choose will probably have a life beyond the logo – they might appear on your website or business card designs, etc.
Create Your Own Logo With Picsart
The great news is that whether your logo uses text, shapes, or both, you can achieve all of the above using Picsart.
On Mobile
If you're on the Picsart app, follow these easy instructions:
1) Tap on the purple plus sign to start your design.
2) Now let's choose a Color Background. Bear in mind what associations certain colors have and the feelings they can stir.
3) Time to start adding your logo. Tap on the Draw tool to begin.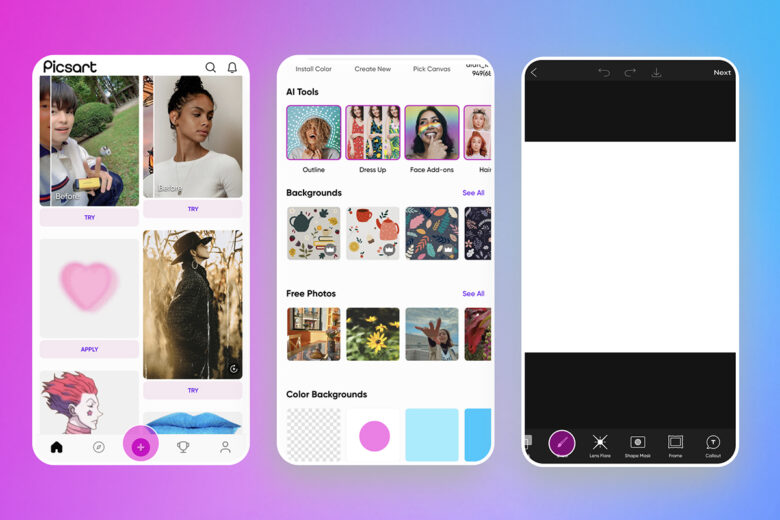 4) Choose your brush and move your finger around in the shape of the logo you wish to create. You can also add shapes, photos, stickers, and more.
5) Add copy by tapping on Text.
6) Adjust the font, styles, colors, and more.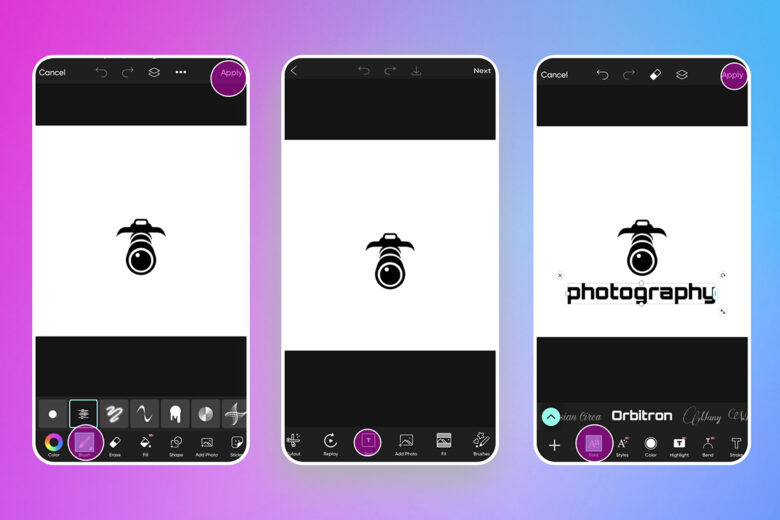 7) When you're happy with the edit, tap on Next to save or post it.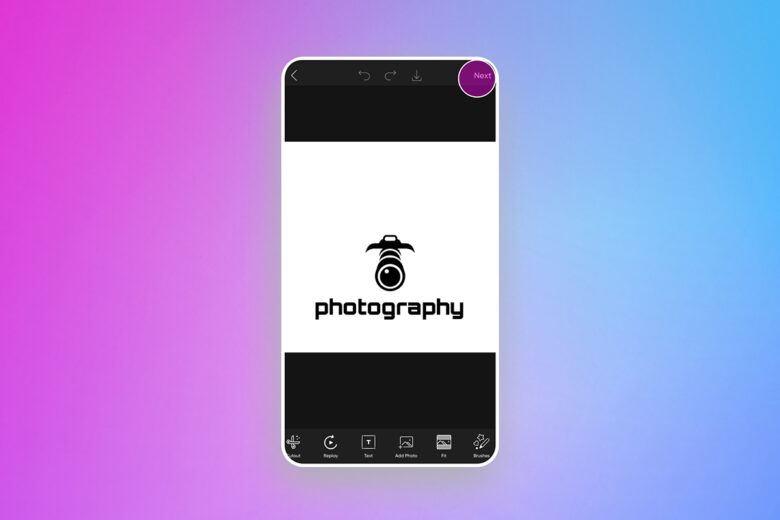 On the Web
If you're more comfortable creating designs on desktop, that's cool. It's easy too. Here's how:
1) Click on New Project to get started.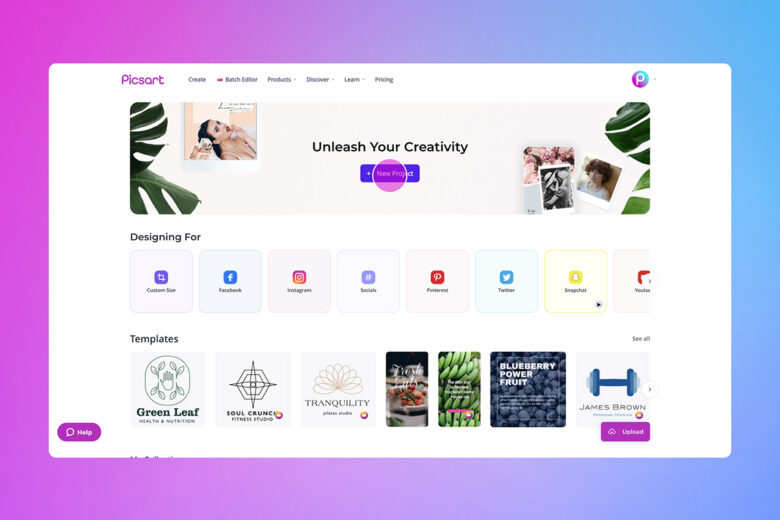 2) Select the dimensions of your design by clicking on the Fit tool and choosing the appropriate pre-made sizes.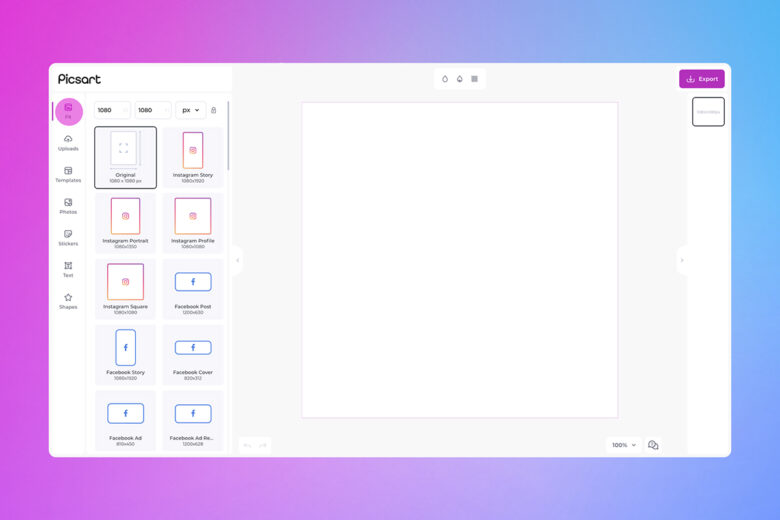 3) Add Stickers to place your logo onto the canvas. You can browse stickers in the search bar and select the one that works best for your design, or you can incorporate one of your own.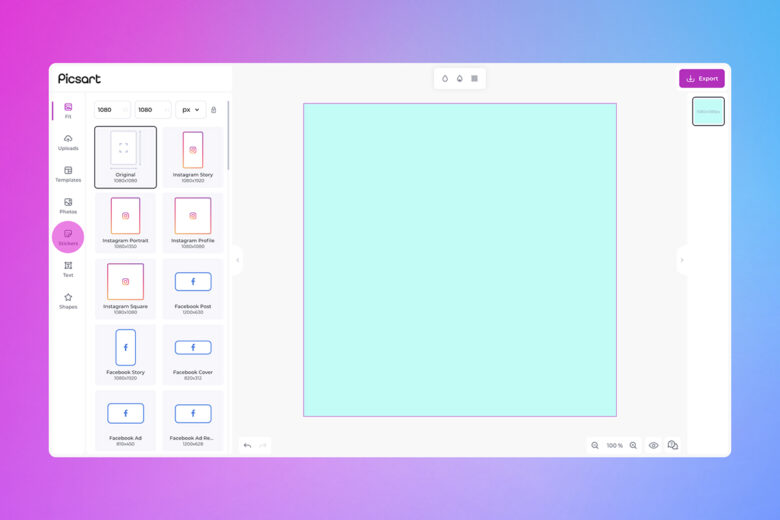 4) Adjust the size, shape, and placement of your sticker on the canvas.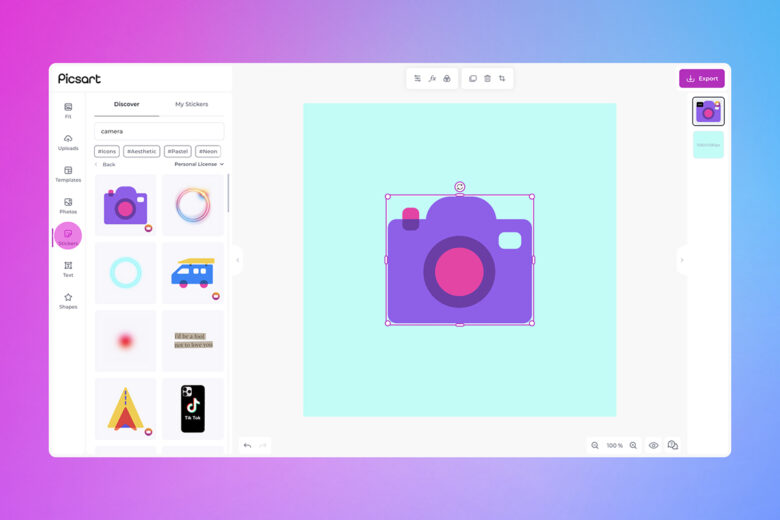 5) Add copy by clicking on the Text tool, adjusting the color, style, size, and more. When you're finished click on Export to save or post your design.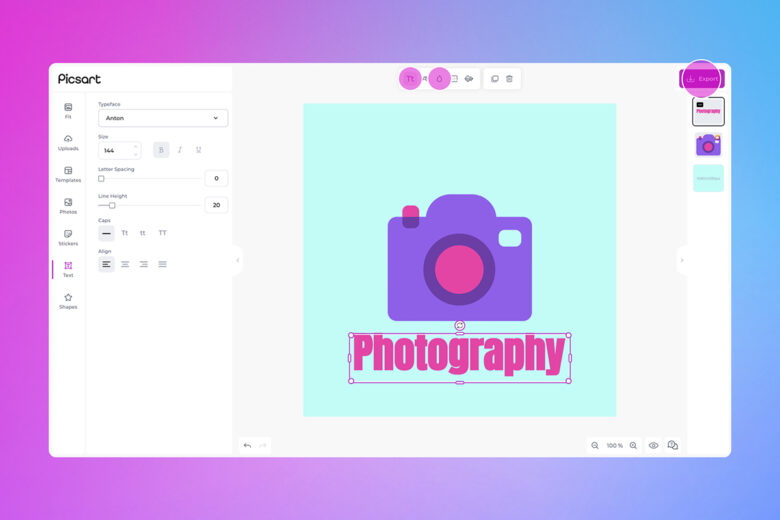 Picsart is a full ecosystem of free-to-use content, powerful tools, and creator inspiration. With a billion downloads and more than 150 million monthly active creators, Picsart is the world's largest creative platform. Picsart has collaborated with major artists and brands like BLACKPINK, the Jonas Brothers, Lizzo, Sanrio: Hello Kitty, I am a Voter, Bebe Rexha, Maroon 5, One Direction, Warner Bros. Entertainment, iHeartMedia, Condé Nast, and more. Download the app or start editing on web today to enhance your photos and videos with thousands of quick and easy editing tools, trendy filters, fun stickers, and brilliant backgrounds. Unleash your creativity and upgrade to Gold for premium perks!