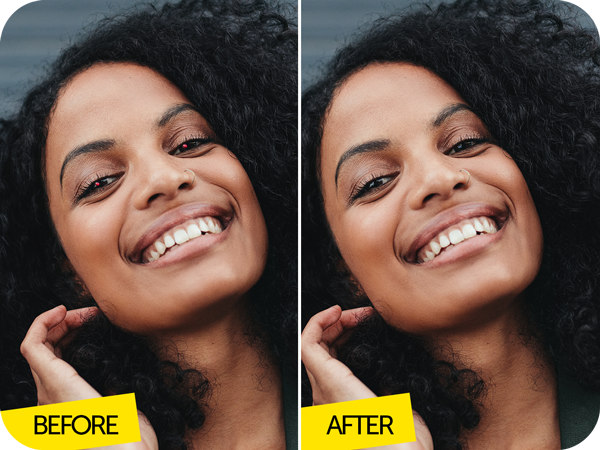 Remove Red Eyes in One Single Tap
Picsart's Red Eye Remover is your go-to for all things red-eye related. Red eyes that appear in photos are something you can't control and they have the potential to ruin the perfect shot, so when that happens, you can run your images through our handy Red Eye Remover. The tool, housed in our Photo Editor along with a ton of other impressive editing tools, is designed to help you fix red eyes in all types of photos with just one single click. From selfies to portraits to group photos, our Red Eye Remover will take care of your problem in seconds. Our AI technology handles most of the work so you can just upload and click, then sit back and relax because the tool locates all the red eyes in each shot for you. Watch your eyeballs go from red to white in seconds with Picsart's Red Eye Remover tool.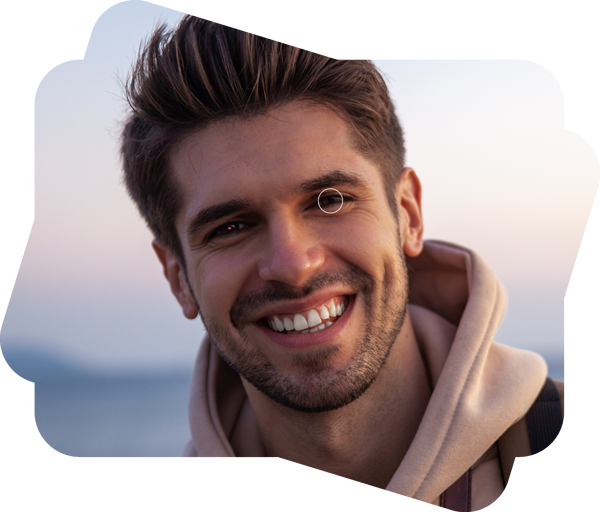 Fix Red Eyes to Get Flawless Shots
What happens when you run your images through Picsart's Red Eye Remover? Flawless shot after flawless shot. No one wants to post photos with red eyes, so whenever you come across this problem, fret not, just turn to the Red Eye Remover tool to solve it in just one tap and a few seconds. With Picsart's Red Eye Remover at your fingertips, you'll never deal with annoying red eyes ever again. There is no limit to how many images and how many red eyes our Red Eye Remover can handle, so you can keep going until you're done. Once you're finished clearing all the red eyes, your images will be ready to be spotlighted on all your social media channels. Don't forget to add a fun backdrop to your photo with our Background Changer tool to really step up your editing game before sharing with the world.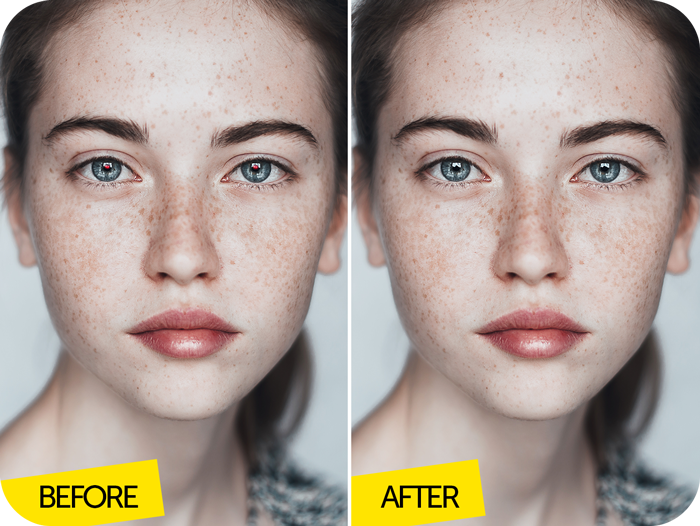 Fixing Red-Eye Pictures Is Insanely Easy
While Picsart's Red Eye Remover tool is highly impressive and sophisticated, it's super easy to use. All you have to do is upload the images in which red eyes exist, click on the tool, and let the AI technology go to work. It starts by locating all the red eyes in each shot — there is no limit to how many red eyes it can remove in one photo. If you're not happy with the positioning of the automated circles around the red eyes, you can choose to drag and position the circles yourself. This only takes a few more seconds to pull off. Once the circles are in position around the eyes, all you have to do is click the checkmark to confirm and let the magic happen. Now your perfect selfie or portrait is ready to be touted to the social world. If need be, change the image size with our Crop tool and remove any clutter with our Background Remover.
How to Remove Red Eyes
1

Upload the image you want to be corrected.

2

Click the Red Eye Remover tool and let AI locate the red eyes.
3

Tap the checkmark to confirm.

4
As Seen In